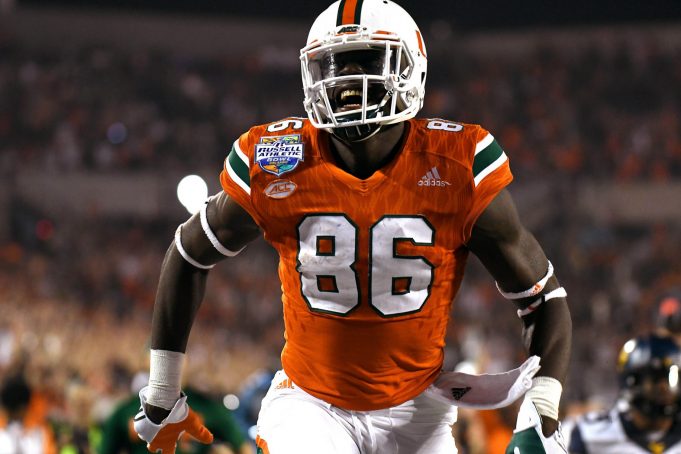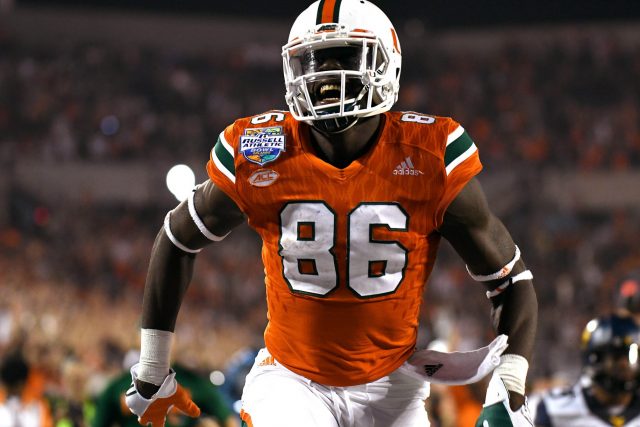 There are numerous scenarios that could dictate where the New York Jets go with their second pick. There is belief that Mike Maccagnan could move out of the number six spot to gain more assets in the 2017 NFL Draft and future drafts.
It's no secret that Gang Green has rarely received production in the passing game from the tight end position. The name Dustin Keller and legendary have never been used in the same sentence, however, he remains the last productive tight end.
A player that the Jets will certainly keep an eye on, is Alabama all-world tight end, O.J. Howard. Howard could be as high as a top 15 pick. If he should fall into the later stages of the first round or even early in the second round, the Jets should do whatever it takes to get him.
A more realistic pick in the second round is Miami tight end David Njoku. Njoku comes from a long line of high potential Hurricane tight ends that includes, Jeremy Shockey, Jimmy Graham and Greg Olsen. The athletic ability Njoku possesses falls right in line with this group of Pro-Bowlers.
Njoku has shown an ability to gain yards after the catch, due to his massive 6-foot-4 and 245-pound frame. He has long arms and above average jumping ability, that makes him a red zone nightmare. As for blocking, he still is a bit inexperienced and is an area he will need to commit to. While the blocking will be a work in progress, the catching ability will provide a security blanket to whoever mans the helm for the Jets at quarterback.
Alternative Pick: John Ross, WR, Washington