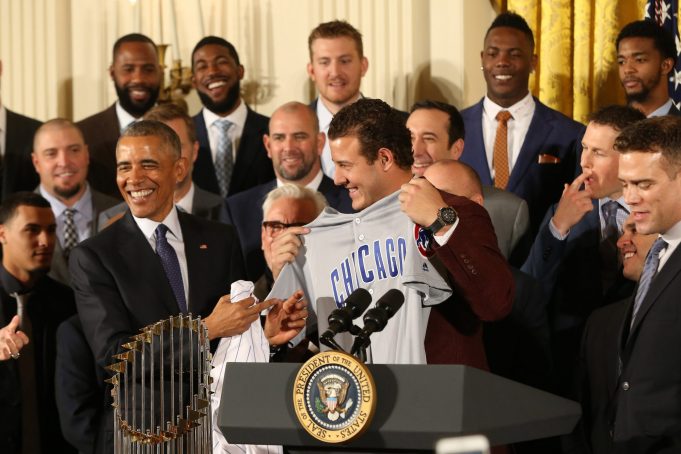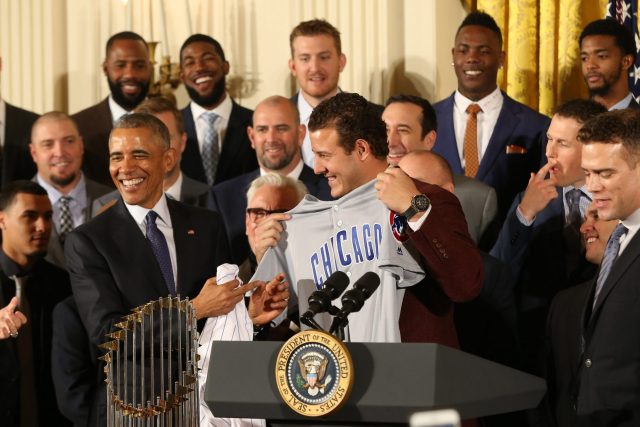 Round 1, Pick 11: Anthony Rizzo (1B-CHC)
Anthony Rizzo at pick 11 shows you just how deep the first round is this year. He's pretty much a lock for .280-.290 with 30-plus home runs and elite run production at 1B.
In his age 27 season, Rizzo will be hitting in the 3 or 4 hole every day for the best team in baseball. That's a recipe for continued success.
Although he's not stealing bases anymore Rizzo is a solid contributor in all four of the other 5×5 fantasy categories. Rizzo will not make it out of the first round but he has been going late. If it's possible to be a steal in the first round of a snake draft, Anthony Rizzo at pick 11 is just that.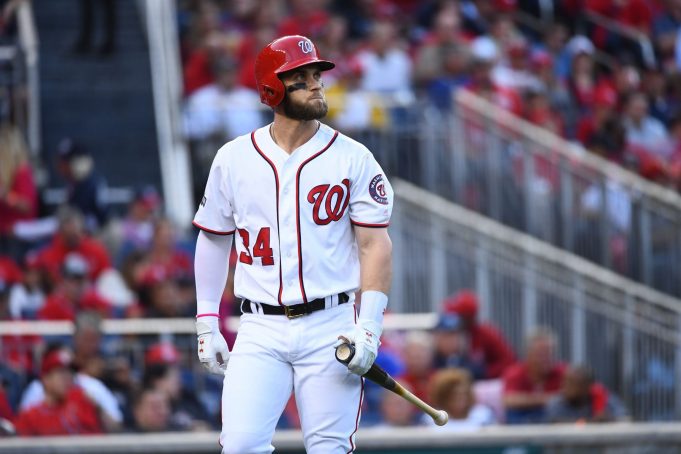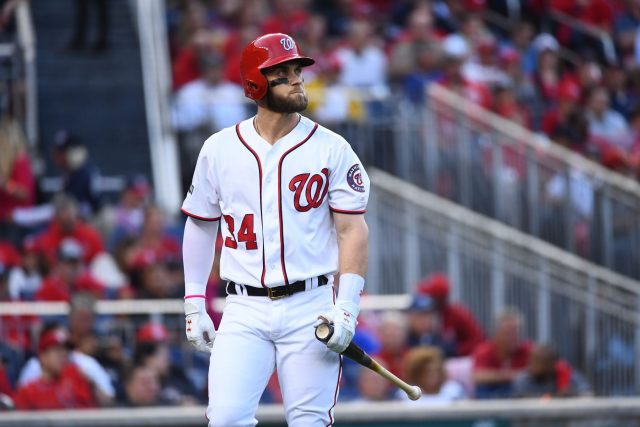 Round 1, Pick 12: Bryce Harper (OF-WAS)
Bryce Harper was the NL MVP in 2015 and a top three fantasy draft pick in 2016. However last season was a big disappointment for the 23-year-old superstar. He regressed in four of the five fantasy categories and his OPS dropped nearly .300 points.
Recent statements by Harper's agent Scott Boras allude to an undisclosed injury contributing to the backwardwards last season. The fantasy community seems to agree. All the projections out there point to a big rebound for Harper in 2017.
Last year's #1/2 can now be had at #12. Sure there's some risk that 2016 is the new normal for Harper but the upside is viewable in Harper's 2015 statistics. At the bottom of the first round this aid a no-brainer pick.
Stay tuned for Rounds 2 and 3, coming soon.