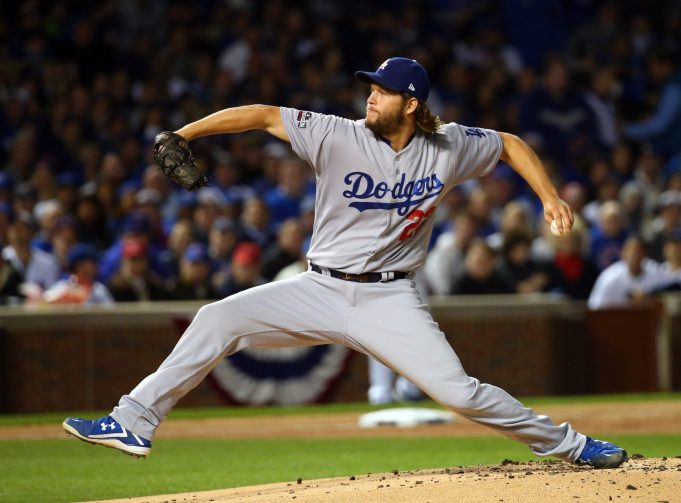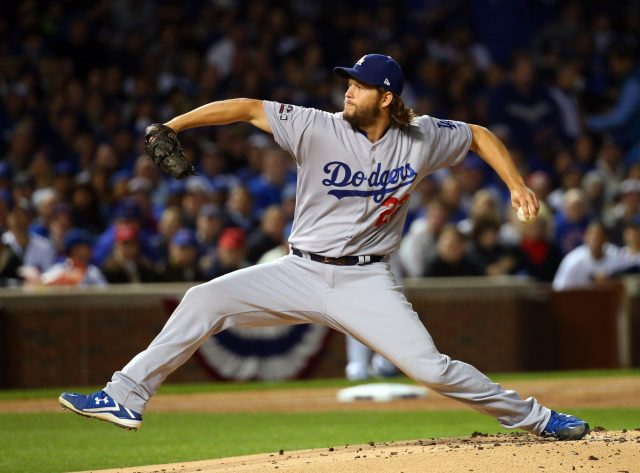 Round 1, Pick 5: Clayton Kershaw (SP-LAD)
If you're going to take a pitcher in the first round it has to be Dodgers ace, Clayton Kershaw. The consensus best starter in the game hasn't had an ERA over 2.89 since 2010 or a WHIP over .915 since 2012.
Kershaw struck out 301 batters in 2015 and was on pace for an even better year in 2016. Unfortunately, a back injury in June cost him two months and limited him to 149 IP.  Despite the injury, Kershaw is still the best bet to rank as the #1 SP in all of fantasy baseball in 2017.
Pitchers are riskier fantasy investments in general. Drafting a pitcher in the first round can make or break or break your season. While the first round pitcher approach is dangerous, Clayton Kershaw is about as sure a thing as you're going to find in baseball.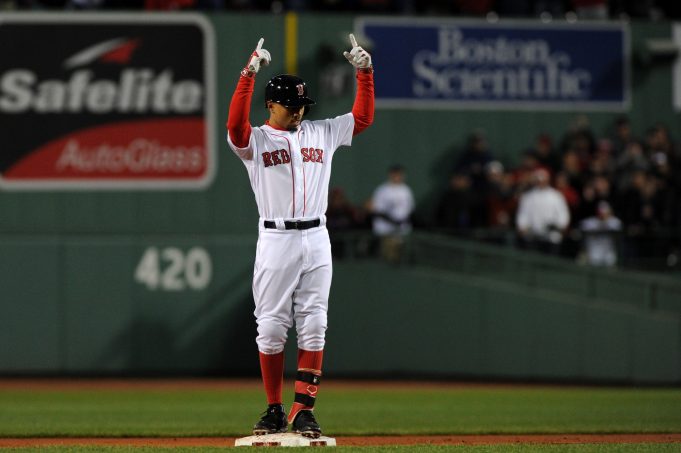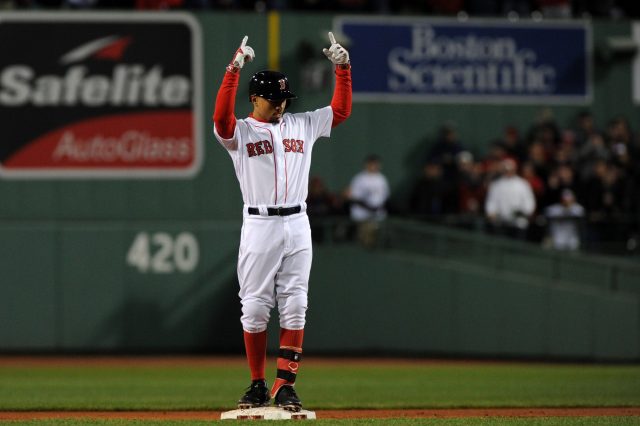 Round 1, Pick 6: Mookie Betts (OF-BOS)
Mookie Betts is a steal here. With a current ADP of 2, according to Fantasy Pros. His selection as No. 6 in this mock can only be attributed to the NY bias of this drafts participants. Let's face it, no Yankee fan wants to draft Red Sox in the first round.
Betts was almost a 20/20/.300 player as a 23-year-old in 2015 falling just short of .300 at .291 and two homers shy of 20. So it shouldn't have surprised as many people as it did when he totally broke out as a 24-year-old in 2016.
A right-handed hitter, Betts absolutely owned Fenway Park to the tune of .335/66/17/67/10. He wasn't bad on the road either slashing .301/56/14/46/16. All told Betts was one of, if not the ,best fantasy performers for the year.
The loss of David Ortiz can be overestimated. That hole in the lineup will hurt Betts chances of a repeat but the kid is a beast and only getting better. Draft Mookie Betts with confidence and enjoy the ride.