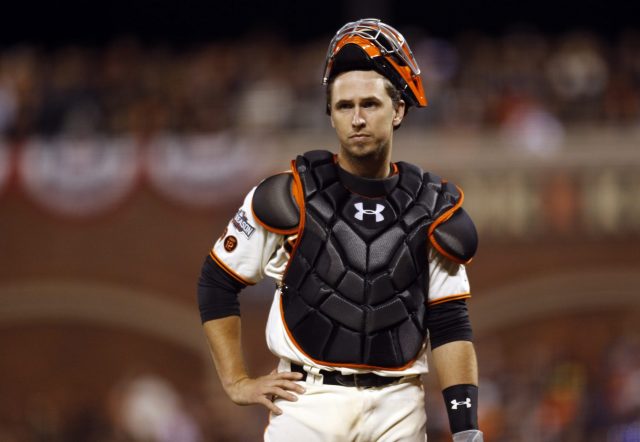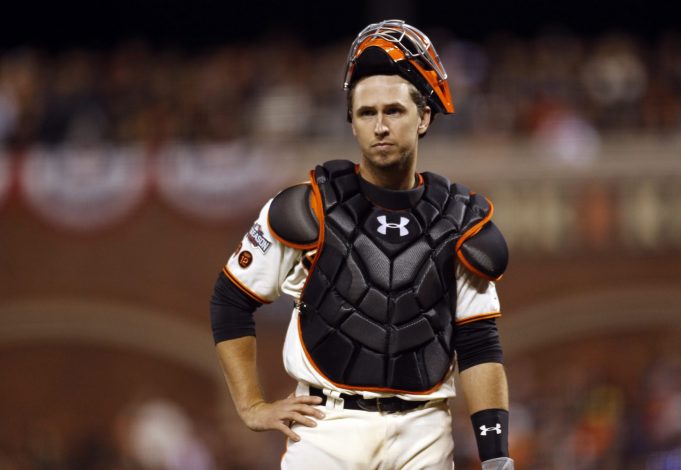 2. Buster Posey, San Francisco Giants
This three-time champion played in 146 games in every year since 2012. What helps him is that he is first base eligible on most sites and that helps his legs throughout the season. Last season, he played 1069 innings behind the plate, which was the most of his career and that could have been the reason why he hit his lowest HR (14) and RBI (80) totals since 2012 plus his average dropped 30 points from the year below.
His OBP is still at .362 which is elite at the catcher position. Posey will give you a high number of starts, OBP and should be near the top in average at the position.
To me, that isn't enough to rank as the top catcher for the season. Still, he's a phenomenal catcher for keeper and dynasty leagues, even if he's on the downslope of his catching career.