Al Trautwig always has piffy comments, but he may have crossed the line while anchoring NBC's Olympic gymnastics coverage in Rio.
NBC
always does a stellar job covering the Olympics. Their commentary and expertise make for an entertaining viewing experience.
Well, most of their team do a stellar job.
If you watch the New York Knicks or New York Rangers, you are very familiar with Al Trautwig's work.
He has been working for MSG for years, and always walks that fine line between sarcasm and inappropriateness.
Well, it was very clear which side of that line he was walking while making comments about USA gymnast, Simone Biles.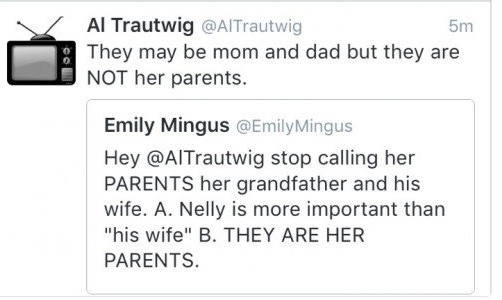 Biles and her sister, Adria, were adopted by Ron and Nellie Biles back in 2001.
Trautwig issued a very insincere apology via e-mail earlier today.
"I regret that I wasn't more clear in my wording on the air. I compounded the error on Twitter, which I quickly corrected. To set the record straight, Ron and Nellie are Simone's parents."
Stop flapping your gums Al.