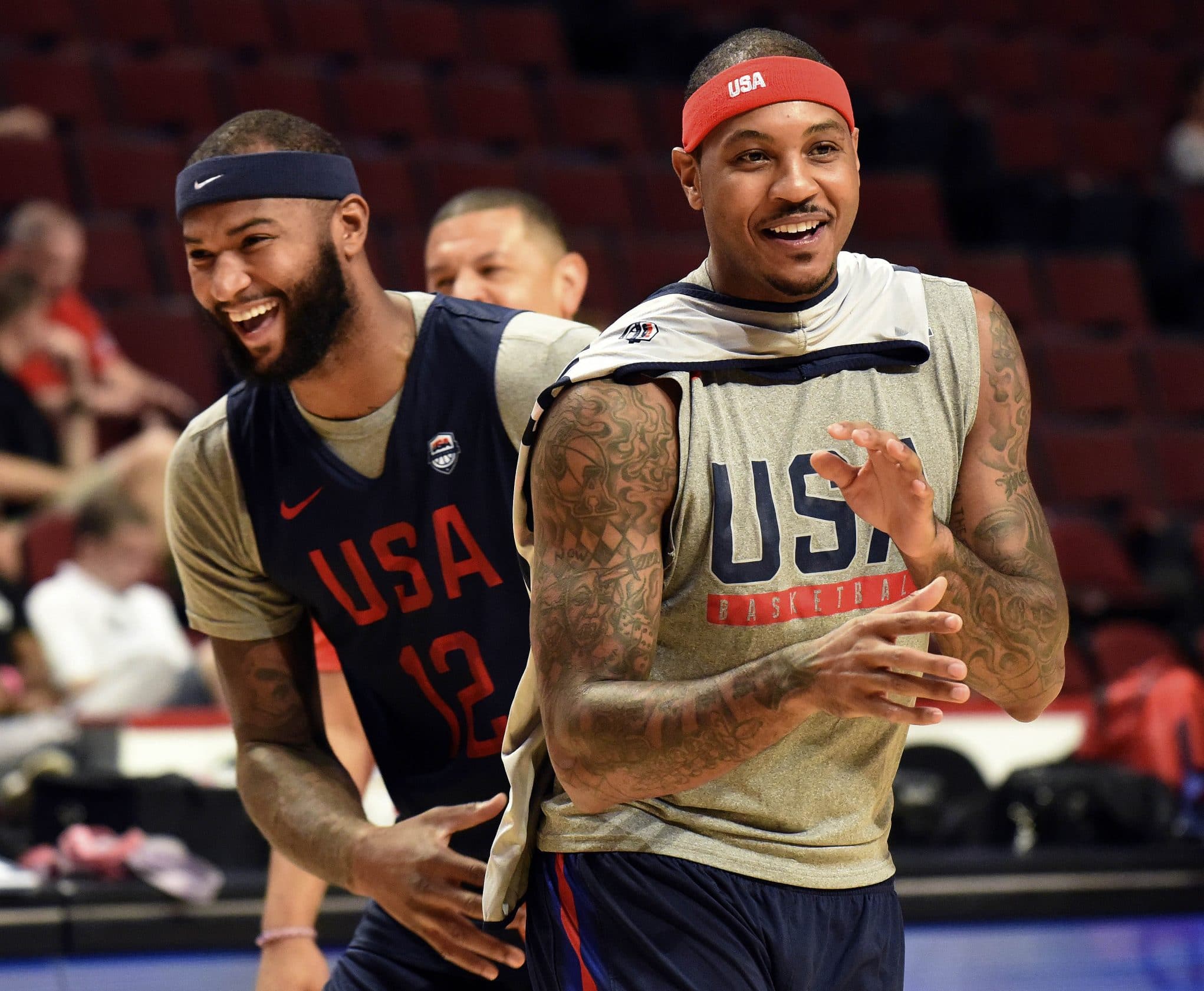 New York Knicks superstar Carmelo Anthony isn't just roasting teammates on Snapchat, he's sneaking autographs for fans at the Rio Olympics.
With the Rio Olympic games officially kicking off tonight – thanks to its flashy opening ceremonies – it's now time to get ready for Team USA's run to the gold medal in men's basketball.
Actually, in Carmelo Anthony's case, it's time to reflect on the wild waves he's made already.
The New York Knicks superstar has been quite publicized recently as the Men's Basketball's unofficial veteran and team leader.
He's taking this leadership role to such a heightened degree that he's showing off Snapchats of the roastings he dishes out to teammates:
***Warning: NSFW language
Uncle Melo really downloaded Snapchat just to roast your favorite NBA players (NSFW) (via ? @carmeloanthony)https://t.co/rmCAPgf9Fb

— Bleacher Report (@BleacherReport) August 5, 2016
When he's not roasting his guys, he's slipping fans autographs through tiny cracks in walls:
The man is simply doing it all for Team USA. The only question that remains, is, "What's next?"
Melo, in his FOURTH Olympics, is already the greatest Team USA player ever. https://t.co/DeTMdVueL1 pic.twitter.com/abLq86fkpS

— Complex Sports (@Complex_Sports) August 6, 2016
The best shots of @carmeloanthony as he prepares for the Olympics w/ #USABMNT! #Unitehttps://t.co/kMRXKClHTb

— NEW YORK KNICKS (@nyknicks) August 2, 2016
.@carmeloanthony is on the hunt to become the first to win three gold medals with @usabasketballhttps://t.co/9SuQCpk2cB

— Bleacher Report (@BleacherReport) August 3, 2016