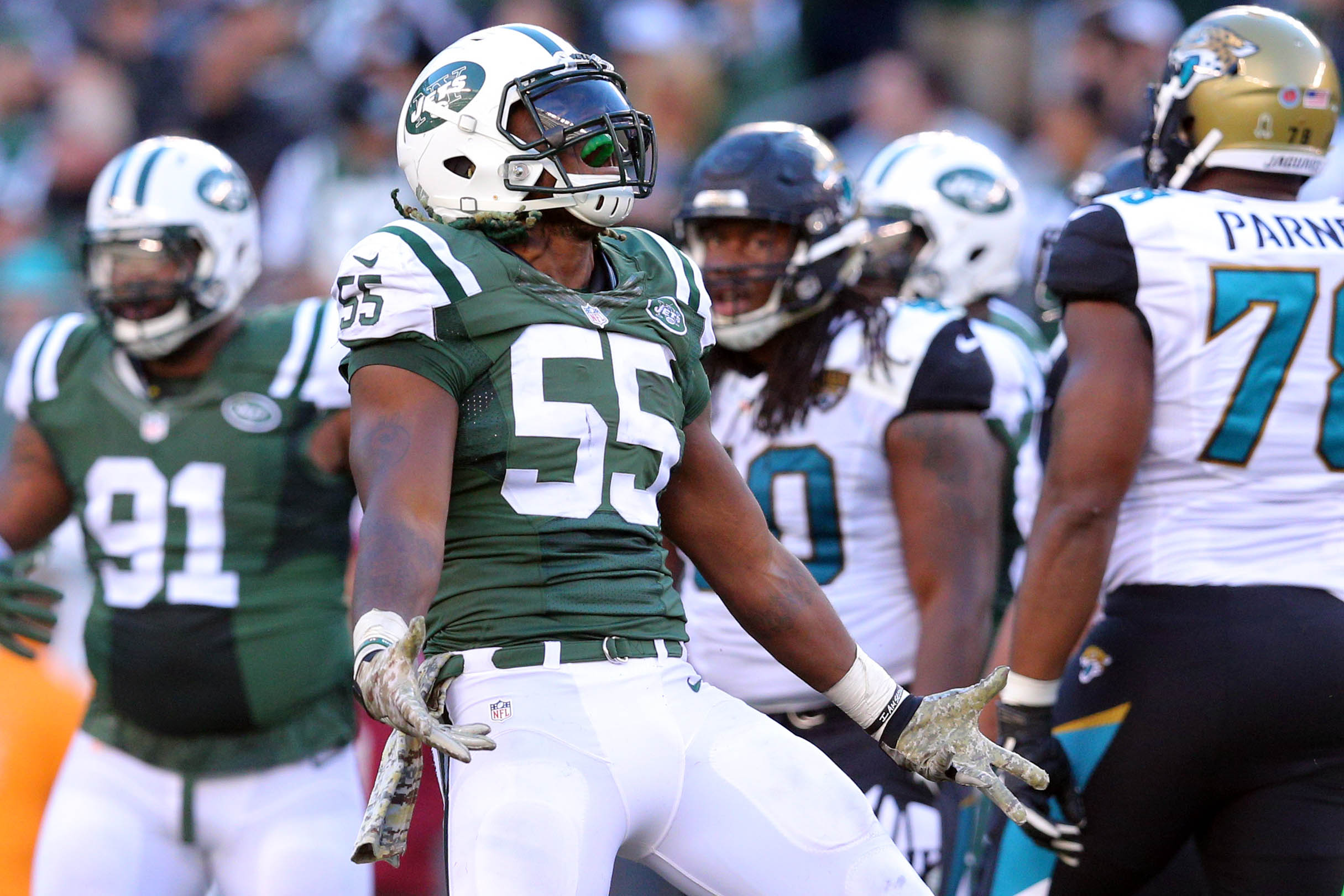 An Edge Rusher Must Emerge
Putting aside the quarterback position, which is always first and foremost in this day and age on the gridiron, having a guy firing off the edge of the defense was top priority for the Jets this past offseason.
Top priority, yet again, for another season.
The last time New York possessed a real edge rusher who actually scared the pants off of offensive coordinators was when John Abraham roamed the locker room of New Jersey.
Year after year, draft after draft, the Jets have either missed or passed on that one edge rusher who can wreck the game.
In 2016, there are a few candidates to be that guy:
Lorenzo Mauldin, AGE: 23
Jordan Jenkins, AGE: 22
Trevor Reilly, AGE: 22
Freddie Bishop, AGE: 26
Deion Barnes, AGE: 23
Julian Stanford, AGE: 25
The all important question is, "Do the Jets have even one of these guys who will step up?"
Mauldin is the guy who's attracted all eyes. A season ago, during his rookie season, he partook in 15 games while collecting four sacks in sub-rush situations. Because the Jets will roll out a 3-4 – at least on paper – Bowles will need not one, but two of these edge rusher to step up.
Muhammad Wilkerson will more than likely assume his edge roll in pass only situations, but the other side is a complete wild card.
Remember, for an NFL defense to be truly dominant, a beastly turnover ratio is necessary. Under Rex Ryan, the Jets constantly struggled. In Bowles's first season, the Jets finished third in the NFL with 30 total takeaways.
This is a stat, however, that drastically changes from season to season. New York will desperately need edge heat to keep that takeaway number high in 2016. They simply cannot solely rely on their interior studs.