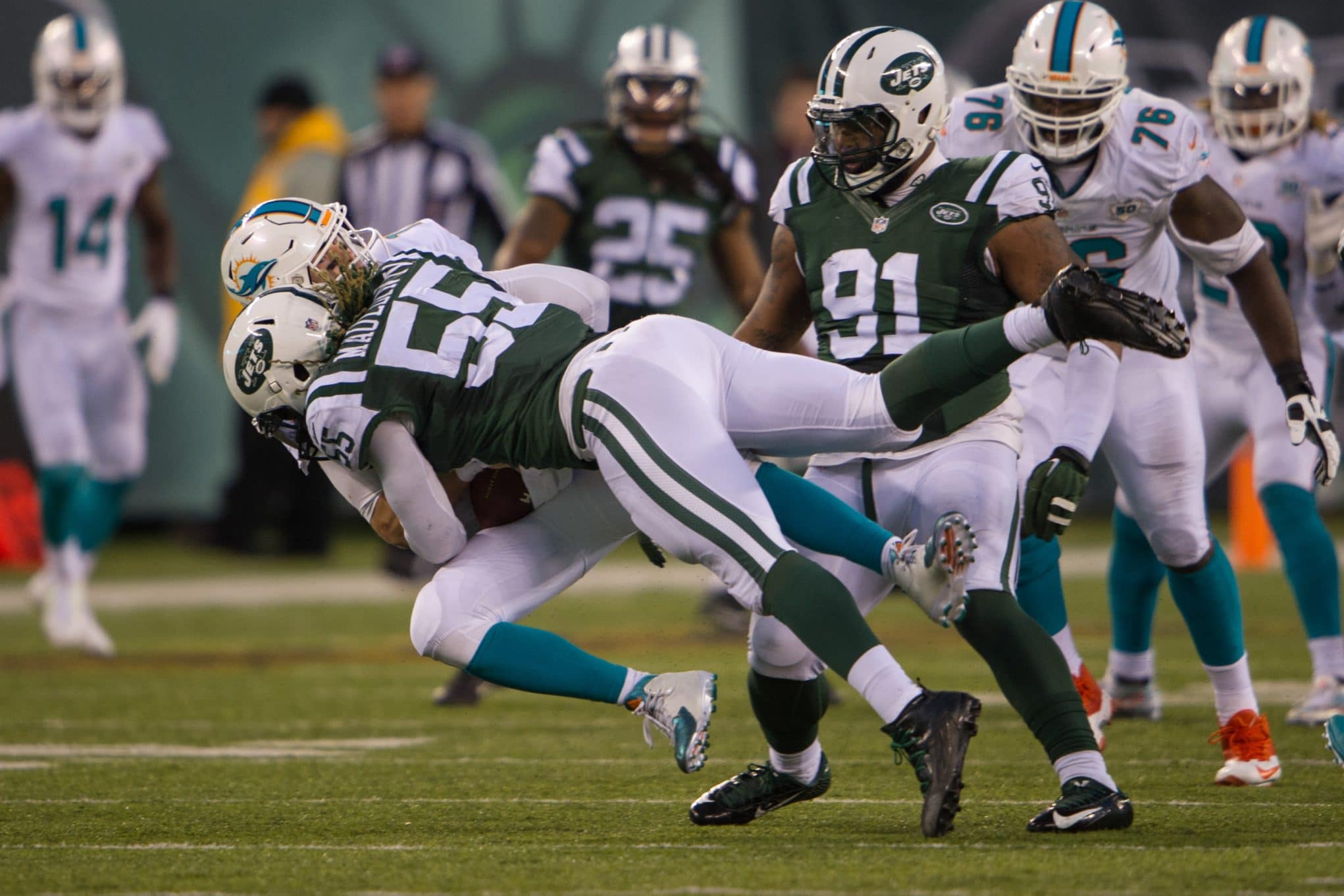 Though the pieces to the puzzle are in place, the New York Jets need the right recipe to take shape for their defense to top them all.
T
he recipe is surely present. There isn't a serious question about that. Considering the
New York Jets
defense did perform at a high level a season ago, most of the defensive pieces to the puzzle are in place for substantial and sustained success.
But alas, this is the National Football League. It's the league that separates the columns "hot" and "cold" more drastically than a 2016 United States of America presidential election.
Therefore, nothing is guaranteed, except the certainty than anything can, and will, happen during a fresh football campaign.
Taking the optimistic approach, Todd Bowles's unit looks nasty on paper. To nobody's surprise, there has also been reported nastiness at training camp (despite missing a couple of their key cogs). After all, this is a unit who finished fourth in total defense a season ago (318.6 yards/game).
Taking the familiar pessimistic approach, we reference the oh so wise above words about the NFL: "Nothing is guaranteed."
Still, positives are bountiful. So bountiful that the idea that this unit could be the scariest in the league is a real notion across the landscape of the league.
The question is, "How to they get there?"
Today, in this part of the internet, we analyze the key ingredients Bowles needs at his disposal in his kitchen to bake the No. 1 defense in the NFL.