The Jets haven't made the playoffs since the 2010 season. That's the longest active playoff drought in the NFL right now. Despite that, the vibes have been immaculate around Gang Green since the start of training camp.
Acquiring Aaron Rodgers to be your starting quarterback for multiple years will do that.
New York will officially get their year started in an unofficial way on Thursday night with their first preseason game. It's the Hall of Fame Game, and the Cleveland Browns will be lining up on the other side of the ball.
How will you be watching the game on Thursday night? Rodgers won't be seeing the field at all, but still — it's been months since we've had an opportunity to watch the Jets play football. Whether the game counts or not, it's an exciting time.
We only need one guess as to where this Reddit user will be watching Gang Green take the field: The Jet Cave. Or, if he officially changed the name after a commenter suggested: The Jet Hangar.
Just look at these pictures…is there a more perfect place to watch a Jets game? I'm not so sure.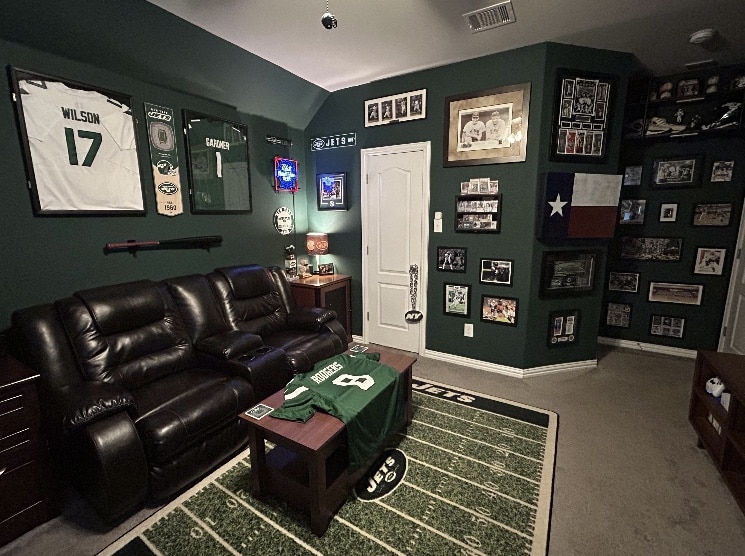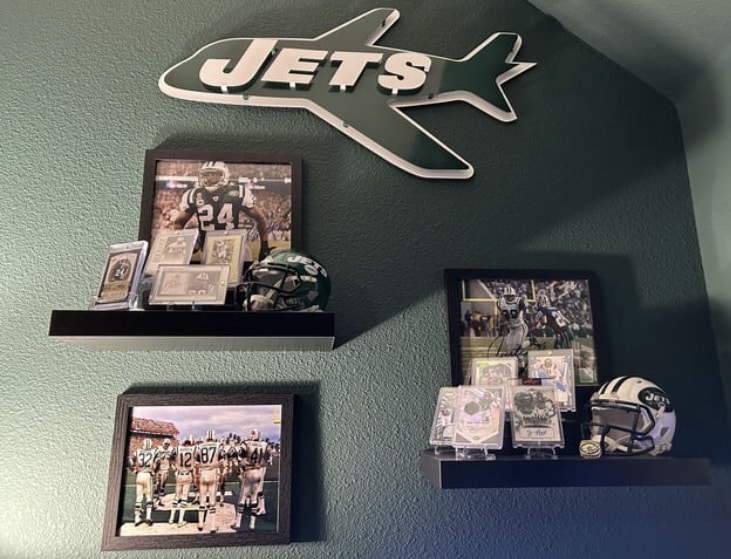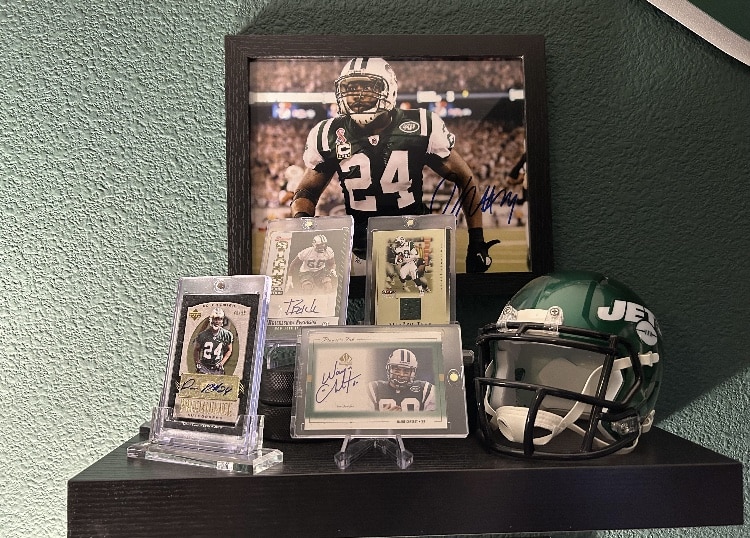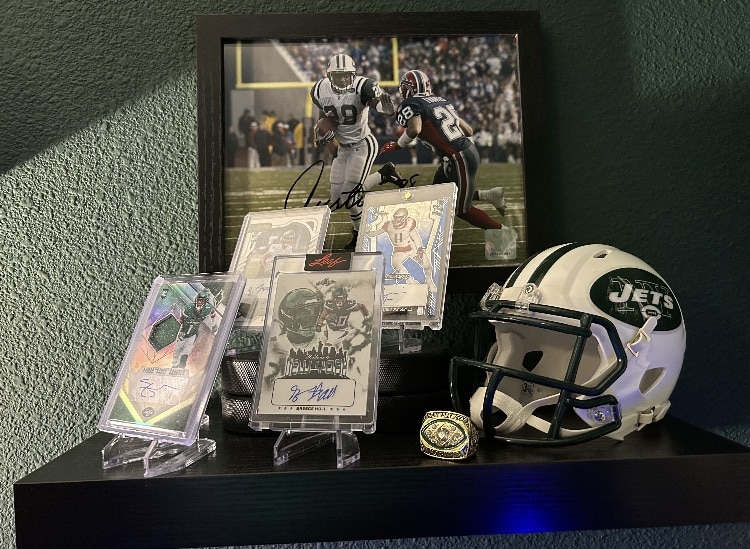 This is just immaculate. Even if you're not a Jets fan, I think you have to be impressed by what's going on here. Something like this took years to get how it currently looks. And he already has an Aaron Rodgers jersey covering up the coffee table! Extraordinary work.
Every diehard fan needs an escape like this to watch games. It's the kind of setting that'd always make me feel happy and calm, even if I had to watch my team implode for the 50th thousandth time. But if there's one thing this Jets man cave needs, it's an opportunity to watch Gang Green in the playoffs.
You can reach Matt Musico at [email protected]. You can follow him on Twitter: @mmusico8.