One of the cool facets of the NFL's annual schedule release? The creative reveal videos each team's social media crew cooks up.
The Chargers are arguably the best at it. And they clearly have someone who knows way too much about the Jets. Because the Bolts chose violence with the Gang Green portion of this year's video.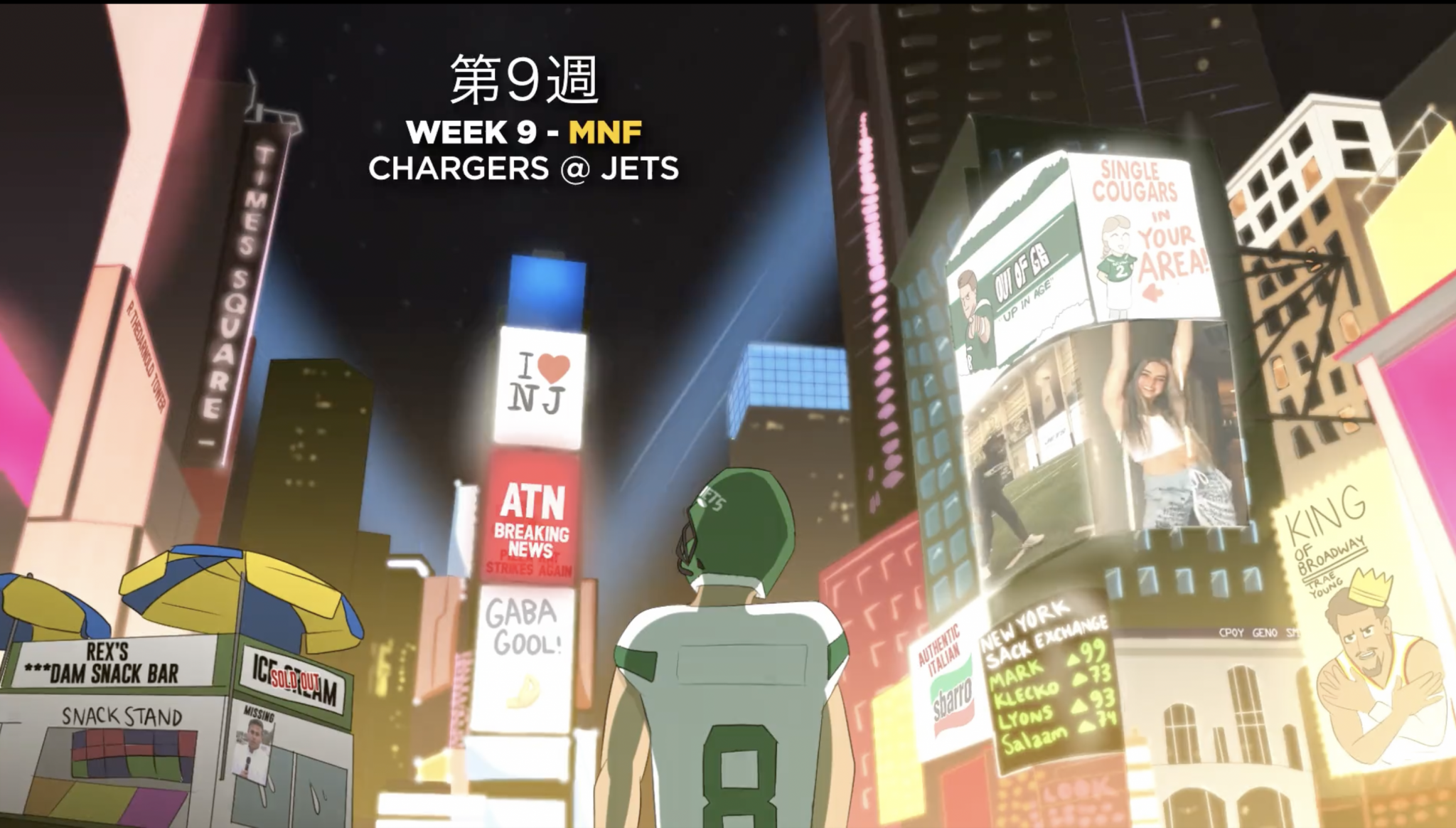 We have:
• A reference to Rex Ryan's legendary "Let's go get a godd–n snack" rant on "Hard Knocks."
• An incredible Manish Mehta missing poster.
• Gabagool and Sbarro.
• A reference to the Sam Darnold Reddit page and the Darnold injury graphic.
• Pizza Rat.
• The infamous football pooping TikTok.
• Zach Wilson and cougars.
• The New York Sack Exchange.
• Geno Smith.
• Trae Young.
• New Jersey.
• Aaron Rodgers.
And I'm probably missing other stuff. Good work, Chargers. Good work. The Manish poster has been particularly well-received in local media circles.
MORE: Jets have toughest schedule through first six weeks of season
While we're here, some Jets win-loss thoughts … I've got them starting 3-0 with wins over the Bills, Cowboys and Patriots. The first loss is the Chiefs. They're 4-2 heading into the bye after getting nipped by the Eagles.
They beat the Giants and Chargers coming out of the bye, but lose back-to-back road games to the Raiders and Bills to fall to 6-4 as panic sets in. But then they win a close one over the Dolphins on Black Friday to kick off a six-game win streak. Week 18 in Foxborough is a coin toss; the Jets may not even need to play the starters. Give me 12-5 to be safe and the AFC East title. Probably not good enough for home field in the AFC, but you never know.
MORE ON ESNY:
• Frustrated by Mets? Con't look at June schedule yet
• Ex-St. John's coach Mike Anderson is suing school for $46 million
• The slow, sad watering down of the Yankees-Athletics connection
• Tampa sports talk guy challenges Evan Roberts over Rays cheating joke
James Kratch can be reached at [email protected]. Follow him on Twitter @jameskratch.