Which relievers will help you save your fantasy team in 2021?


The final stop in our 2021 fantasy baseball preview series is the bullpen.
The ninth inning was sacred for so many years that fantasy owners became obsessed with identifying which pitchers would pick up the most saves. But as teams have shifted to using relievers in different situations, draft strategies have evolved as well.
Lots of closers are wearing new uniforms in 2021, including the number one name on our list. But should you stick to only "closers" when building your fantasy team this year? Maybe not.
Let's dig into the top 25 relievers you should have on your fantasy draft list this year.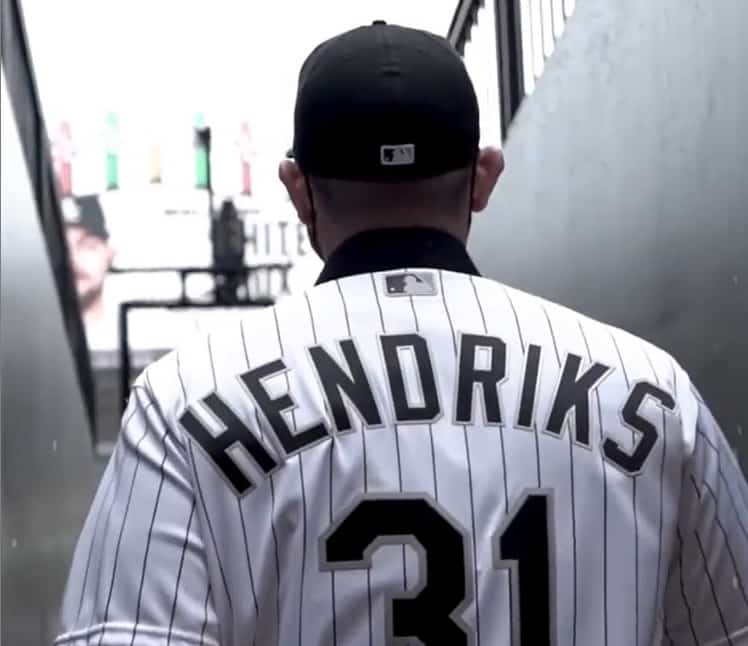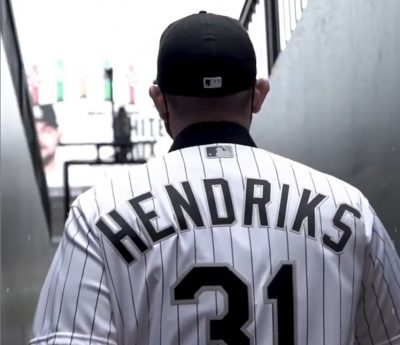 1. Liam Hendriks, Chicago White Sox
Hendriks made the move to Chicago's south side this winter, bolstering a solid bullpen. The Sox are looking to make a jump from intriguing team to title contenders and the addition of Hendricks is a big part of their strength heading into 2021.
2. Josh Hader, Milwaukee Brewers
Even though his name popped up in trade rumors over the winter, Hader still has some of the nastiest stuff in baseball. The Brewers will be competitive in an NL Central Division that includes rebuilding teams in Pittsburgh and Cincinnati.
3. James Karinchak, Cleveland Indians
Karinchak is coming off a rookie season that saw him strike out 53 batters in 27.0 innings; he struck out almost half of the batters he faced. Cleveland is entering a rebuild but his numbers should remain strong in his sophomore season.
4. Aroldis Chapman, New York Yankees
Chapman is getting older but his stuff still plays. He should have plenty of opportunities to close games for the Yankees this year in an overhauled bullpen.
5. Edwin Díaz, New York Mets
The entire pitching staff for the Mets will have an improved look this season but the focus will be Díaz successfully closing games. He bounced back from a rough 2019 last year but needs to be excellent in 2021. If he is, he'll be a top tier closer.
6. Devin Williams, Milwaukee Brewers
Williams matched Karinchak's 53 Ks in 27.0 innings pitched last year. He's the highest rated non-closer on our list because he's so dominant; a 0.33 ERA last year is proof that his Airbender is virtually untouchable. He allowed only eight hits in 22 appearances last season.
7. Raisel Iglesias, Los Angeles Angels of Anaheim
Iglesias made the move from Cincinnati to Anaheim this winter. He was limited to eight saves last year in the pandemic-shortened season but saved 92 games over the previous three years for the Reds.
8. Brad Hand, Washington Nationals
Hand led the American League with 16 saves last season, but left Cleveland for Washington as a free agent. The Nationals pitching staff is going to be good and they're banking on Hand shutting the door at the end.
9. Trevor Rosenthal, Oakland A's
Rosenthal signed with the A's late last week and brings a solid ninth inning option to the club in the wake of Hendiks leaving via free agency. Between KC and San Diego last year, Rosenthal saved 11 games with 38 strikeouts in 23.2 innings pitched.
10. Will Smith, Atlanta Braves
Smith was an all-star with the Giants in 2019 but struggled with the Braves last year. We like his ability to strike batters out (512 Ks in 426.2 career innings pitched) and the Braves should give him plenty of opportunities to do just that this season.
11. Jordan Romano, Toronto Blue Jays
When Kirby Yates was lost for the year, Romano became the closer in Toronto. He has an outstanding K/BB rate and should get plenty of opportunities on a good, young Toronto team.
12. Peter Fairbanks, Tampa Bay Rays
Nick Anderson is starting the year on the injured list, opening a big door for Fairbanks. Tampa will use their best bullpen arm in the highest leverage situations so while Fairbanks might not close games he still has solid fantasy value.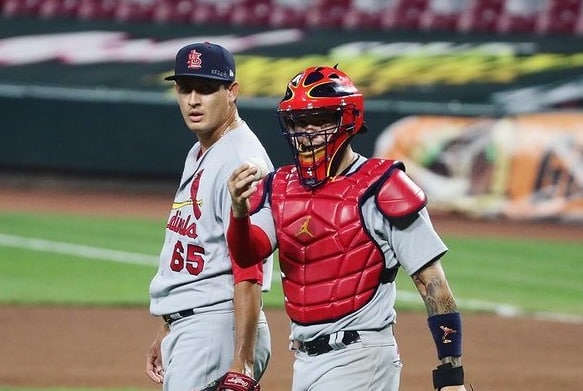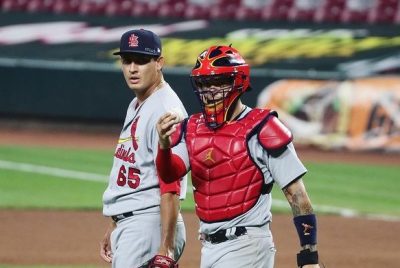 13. Giovanny Gallegos, St. Louis Cardinals
Gallegos struck out 93 in 74.0 innings in 2019 and closed out four games for the Cardinals in 2020. He's got electric stuff and the Cardinals' aspirations in 2021 went through the roof when they added Nolan Arenado to the lineup.
14. Craig Kimbrel, Chicago Cubs
After a brutal 2019 season that saw him sign with the Cubs late in the year, Kimbrel bounced back well in 2020. While he only saved two games last season, Kimbrel struck out 28 in 15.1 innings and looked like his old self. He'll look to return to all-star form for the Cubs this season.
15. Ryan Pressly, Houston Astros
Pressly, 32, saved 12 games for the Astros last year with 29 strikeouts in 21.0 innings pitched. The Astros will look different this year but should still be in the mix in the American League West.
16. Alex Colomé, Minnesota Twins
Colomé signed late with the Twins to be their closer in 2021 after saving 42 games over the previous two seasons with the White Sox. He posted a 0.81 ERA in 21 appearances with the Sox in 2020 but isn't a big strikeout guy (16 in 22.1 IP last year).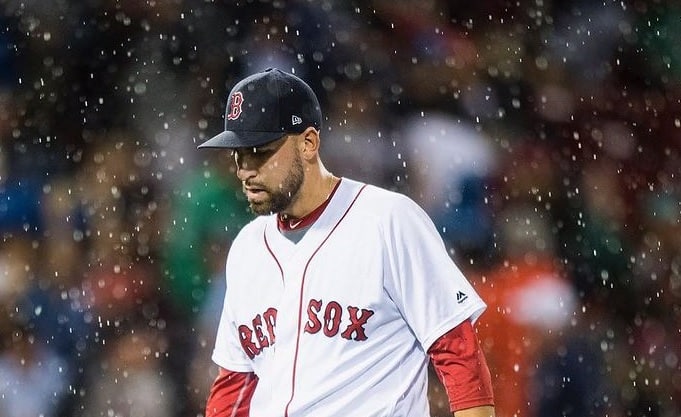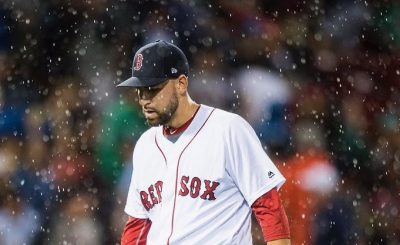 17. Matt Barnes, Boston Red Sox
While we don't have a guarantee that Barnes will close games in Boston, he did pick up nine in 14 appearances with 31 strikeouts in 23.0 innings last year. He piled up 110 strikeouts in 64.1 innings the previous year, so there's value if his stuff is right.
18. Richard Rodríguez, Pittsburgh Pirates
Rodríguez might not get a lot of save opportunities but he was solid for the Bucs last year, striking out 34 in 23.1 innings and saving four games. Even bad teams need saves and he could be a solid late-round buy.
19. Mark Melancon, San Diego Padres
Another late signing, the Padres brought in Melancon to close games for them as they try to knock the Dodgers off their throne. He still isn't a big strikeout guy but he recorded 11 saves in Atlanta last season.
20. Héctor Neris, Philadelphia Phillies
Whether it's Flyers goaltenders or Phillies closers, there is never a comfort level in Philly. Neris seems to have spent as much time in the doghouse as he has in the ninth inning, but he's had some good moments. He saved 28 games with a 2.93 ERA in 2019 and will get you more than one strikeout per inning.
21. Jake Diekman, Oakland A's
Oakland recently signed Rosenthal to handle the ninth inning and Sergio Romo, so there will be competition for the eighth inning in Oakland. However, Diekman's repertoire makes him the better fantasy bet. He struck out 31 in 21.1 innings last year with a 0.42 ERA over 21 appearances.
22. Diego Castillo, Tampa Bay Rays
Because Tampa doesn't use a "closer" the way others teams do, buying one player to pick up every save is a naïve approach. Castillo may get the ninth more frequently than Anderson, but he's not a big strikeout guy. Decent value here if you're in a deep league.
23. Archie Bradley, Philadelphia Phillies
The buy on Bradley is if/when Neris loses the ninth inning. He was phenomenal in Cincinnati last year, allowing only four hits in 7.2 innings. He was mediocre in Arizona, however, allowing 13 hits and five earned runs in 10.2 innings.
24. Anthony Bass, Miami Marlins
Bass is a new face in the Miami bullpen. He flies south after saving seven games in 14 appearances for the Blue Jays last year. Not a big strikeout guy (21 in 25.2 innings last year), he might face a surprising number of save opportunities if the Marlins starters keep them in games.
25. Ian Kennedy, Texas Rangers
José Leclerc was a non-factor last year, appearing in only two games. Injuries are going to keep him from helping Texas again in 2021. Kennedy might be the veteran you're looking for when trying to find a late round depth add in your bullpen.