There's a lot of exciting talent roaming outfields in the majors right now. How should you approach the position in your fantasy draft?



We have considered the entire infield this week as you prep for your fantasy baseball leagues this year. The next stop in our 2021 fantasy baseball preview series is an incredibly deep group in the outfield.
This was a tough list to compile, not because there weren't enough players but limiting our rankings to 50 was hard. There are so many capable, impactful offensive outfielders across MLB right now that you'll have plenty of options in your fantasy draft.
Making a decision on the top of the list was the hardest part. Any of the top 5-10 could be in the MVP conversation in their respective leagues.
And there are a few names not ranked among our outfielders because of multiple position eligibility. Whit Merrifield (KC), Ketel Marte (Arizona), Cavan Biggio (Toronto), Brandon Lowe (Tampa) and Dom Smith (Mets) are among those with outfield eligibility featured elsewhere in our rankings.
With that, let's jump into our top 50 overall outfielders for your fantasy draft this year.
The Top 20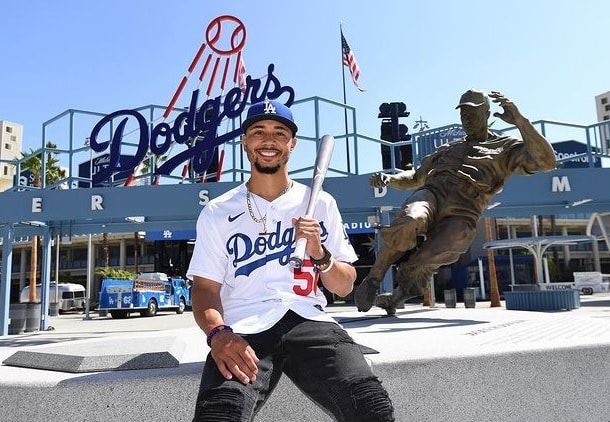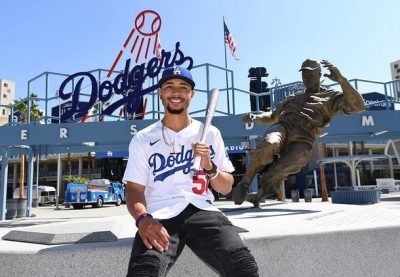 1. Mookie Betts, Los Angeles Dodgers
Picking one of the top four or five outfielders to be number one is almost impossible. But when you look at the lineup in LA and consider what Betts was able to do in his first year with the Dodgers, it's hard to imagine him not being an absolute lock to put up big numbers across the board.
2. Mike Trout, Los Angeles Angels of Anaheim
The best player of this generation, Trout has been ranked anywhere between one and five on fantasy outfielder rankings. He'll benefit having a full season with Anthony Rendon in the Angels' order behind him, but obviously would love to see the rest of the lineup come together. A healthy Shohei Ohtani would be a big help.
3. Ronald Acuña, Jr., Atlanta Braves
Acuña is number one in Yahoo's rankings this year and for good reason. He's capable of hitting 40 home runs and stealing 40 bases in a season and the Braves' lineup is going to be as deep as any in baseball this year. If you selected him with your top pick we wouldn't argue.
4. Juan Soto, Washington Nationals
The Nationals have quietly had a solid offseason. Soto will have better protection this year behind him and the development of Victor Robles should give him more opportunities to drive in runs. There were questions about their lineup last year and he was still remarkably good.
5. Cody Bellinger, Los Angeles Dodgers
How about an MVP caliber player not only being fifth overall in our rankings but not even being the top player in his own lineup? Bellinger has emerged as a bona fide superstar and his first base eligibility makes him even more tempting to take early in your draft.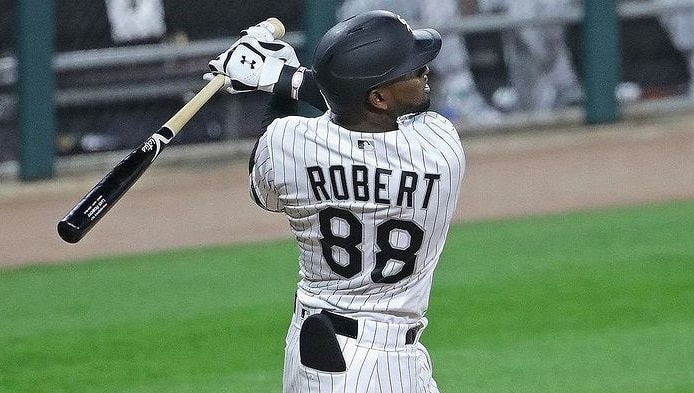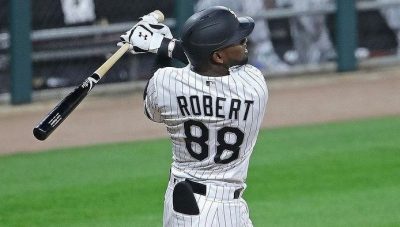 6. Luis Robert, Chicago White Sox
Robert is as talented as any player in baseball. He was a 30-30 guy in the minors in 2019 and looked terrific early last year in a broken rookie year. The White Sox lineup is going to be really good this season and he'll be a big part of it. He might be another player in the mold of Acuña.
7. Christian Yelich, Milwaukee Brewers
Yelich had an awful 2020 season. What's the reason? He openly struggled without having video in the dugout, an issue that won't be the case in 2021. And the Brewers have made a couple moves that should give him some protection this year. He's a big-time bounce-back candidate.
8. George Springer, Toronto Blue Jays
Springer is an outstanding outfielder who left a good lineup in Houston for an equally potent order in Toronto. The Jays are going to score runs this year and they're banking on Springer being a big part of them competing in the American League East.
9. Bryce Harper, Philadelphia Phillies
Is Harper overrated? Perhaps. Not many players have entered the big leagues with the amount of hype that surrounded Harper. Philly has a nice lineup and retaining JT Realmuto was important. Harper might not be the top-five bat many think he is but he'll still give you solid fantasy production.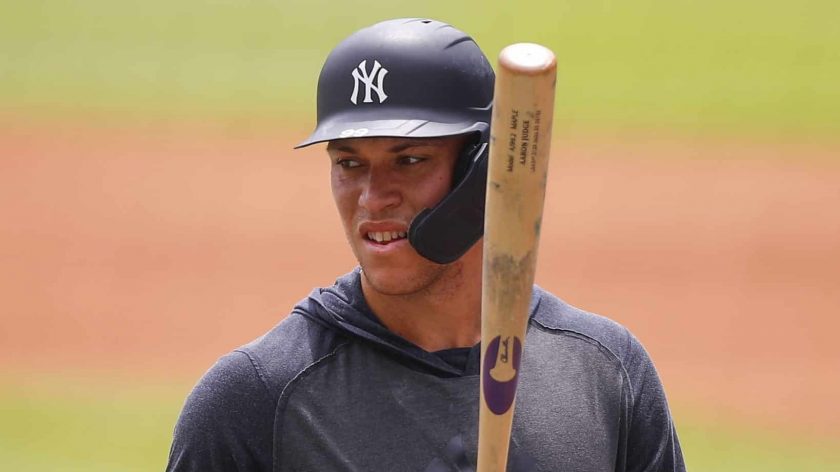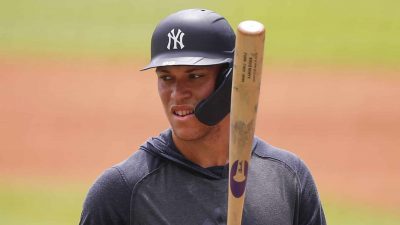 10. Aaron Judge, New York Yankees
The rub with Judge is his health. He's getting closer to needing a new contract from the Yankees and staying on the field will be a big part of how much that deal is ultimately worth. The more often All Rise in New York the better for him, the Yankees and fantasy owners.
11. Eloy Jiménez, Chicago White Sox
People don't talk enough about this kid's offensive capabilities. We already talked about how deep the Sox lineup is going to be this year and he's an important part of it. Abreu is the reigning MVP and there's more hype around Moncada and Robert, but Jiménez is capable of hitting 50 home runs.
12. Kyle Tucker, Houston Astros
Tucker will finally get a full season as an everyday outfielder in Houston. He's immensely talented and showed last year that he's ready to be an impact player. What the Houston lineup looks like post-Springer will be interesting to watch in Spring Training.
13. Randy Arozarena, Tampa Bay Rays
Arozarena was the talk of the postseason, and certainly the Cardinals are regretting his departure. This might feel like an overreaction to his playoff exploits, but we're excited to see what he can do over the course of a full season.
14. Starling Marte, Miami Marlins
Marte was taken for granted in Pittsburgh but will now get a full season in a Miami lineup that's developing nicely. Not many fantasy owners are circling names on the Marlins but Marte is worthy of your consideration.
15. Trent Grisham, San Diego Padres
Grisham had a terrific season for the Padres last year; the Brewers would love to have a do-over on that trade. In another loaded lineup, Grisham will see pitches to hit and score his share of runs this season. He's a young player on the rise.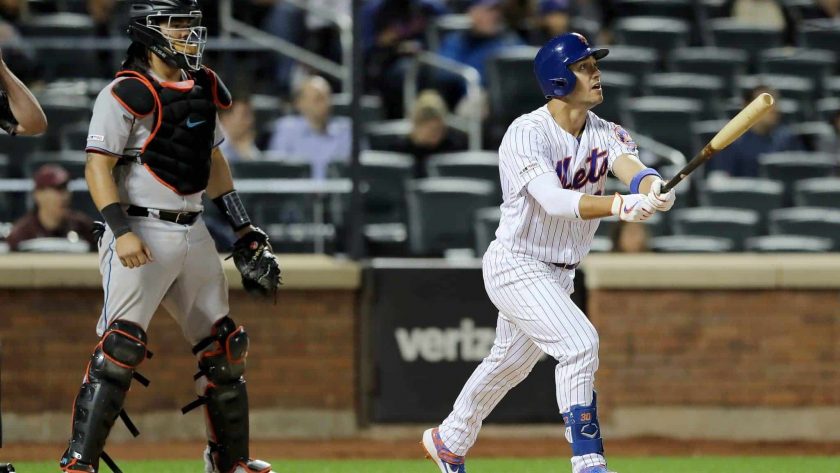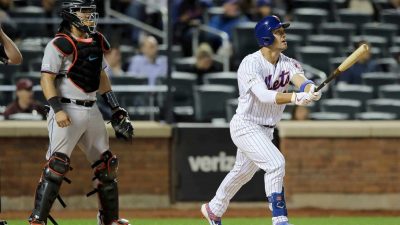 16. Michael Conforto, New York Mets
We don't have to tell Mets fans about the value of Conforto, but he doesn't get the level of attention he probably should on a national level. The addition of Francisco Lindor makes the Mets' lineup more exciting from top to bottom and Conforto should benefit as much as anyone.
17. Kyle Lewis, Seattle Mariners
Last year's American League Rookie of the Year had his ups and downs but still appears to be on the cusp of stardom. Seattle's outfield should be an exciting one this year with Mitch Haniger returning and young players making the jump to the majors.
18. Austin Meadows, Tampa Bay Rays
Meadows struggled last year but he's a talented offensive player. If Arozarena is for real (as we're thinking he is), the lineup depth in Tampa could still be solid. He could be a solid bounce-back candidate who could be a good value in the middle rounds of your draft.
19. Joey Gallo, Texas Rangers
Gallo is another player who had a tough 2020 campaign. But this guy has light tower power and, unless he's traded, will be the centerpiece of a rebuilt lineup. He, too, should have eligibility at a couple positions and will get you plenty of home runs in 2021.
20. Marcell Ozuna, Atlanta Braves
Ozuna had a marvelous season in Atlanta last year and re-signing him was important to the Braves' offseason. There isn't a DH in the National League (yet) but the Braves have said they're OK with his defensive limitations – because of his offensive ability.
The Rest
21. Charlie Blackmon, Colorado Rockies
22. Teoscar Hernández, Toronto Blue Jays
23. Victor Robles, Washington Nationals
24. Ramón Laureano, Oakland A's
25. Michael Brantley, Houston Astros
26. Mike Yastrzemski, San Francisco Giants
27. Eddie Rosario, Cleveland Indians
28. Nick Castellanos, Cincinnati Reds
29. Lourdes Gurriel, Jr., Toronto Blue Jays
30. Ian Happ, Chicago Cubs
31. Kyle Schwarber, Washington Nationals
32. Max Kepler, Minnesota Twins
33. Alex Verdugo, Boston Red Sox
34. Mitch Haniger, Seattle Mariners
35. Leody Taveras, Texas Rangers
36. Andrew Benintendi, Kansas City Royals
37. Wil Myers, San Diego Padres
38. Alex Kiriloff, Minnesota Twins
39. Dylan Carlson, St. Louis Cardinals
40. Byron Buxton, Minnesota Twins
41. Anthony Santander, Baltimore Orioles
42. Joc Pederson, Chicago Cubs
43. David Dahl, Texas Rangers
44. Andrew McCutchen, Philadelphia Phillies
45. Jo Adell, Los Angeles Angels of Anaheim
46. Bryan Reynolds, Pittsburgh Pirates
47. Jon Berti, Miami Marlins
48. Clint Frazier, New York Yankees
49. Jarred Kelenic, Seattle Mariners
50. AJ Pollack, Los Angeles Dodgers