One of the strongest offensive positions, third base has some bombers to help you win this year.
The next stop in our 2021 fantasy baseball preview series is the hot corner.
Third base is loaded with fantasy potential. There will be some players, like Vladimir Guerrero, Jr., who won't appear in our rankings here because they were on another list (Guerrero is on our first base list). So keep an eye on position versatility for some players who might be able to help you at third.
With that, let's line up down the line and discuss the best third basemen in fantasy baseball this season.


1. Manny Machado, San Diego Padres
Most websites have Ramírez as their top third baseman heading into the 2021 season but we're leaning in the direction of Machado. With the offense around him in San Diego and how he produced last year, this could be an MVP season for Machado.
2. José Ramírez, Cleveland Indians
Ramírez is still one of the best offensive third basemen in the game but the loss of Francisco Lindor is going to impact him more than anyone. What the lineup looks like around him will be something to watch. Adding Eddie Rosario to the outfield should help.
3. Anthony Rendon, Los Angeles Angels of Anaheim
Rendon is the full package at third: great defense and excellent offense. He'll have more opportunities to produce with a full season of Shohei Ohtani and Jo Adell… and Mike Trout batting in front of him. He's a safe bet to be a fantasy stud again.
4. Rafael Devers, Boston Red Sox
Devers is still elite at third, but he need JD Martinez to bounce back as the Red Sox designated hitter. They're still looking to replace what Mookie Betts meant to their lineup but should still put runs on the board if they can stay healthy.
5. Nolan Arenado, St. Louis Cardinals
Arenado wearing a different uniform will take some getting used to this year. More importantly, how his offense translates to St. Louis, a notorious pitchers ballpark, will be important for anyone who banks on him being their third baseman this year.
6. Alex Bregman, Houston Astros
As we have noted in other previews, the loss of George Springer is going to impact the entire lineup in Houston. But Bregman has put on some weight in the offseason and is looking to bounce back to his MVP level of play in 2021.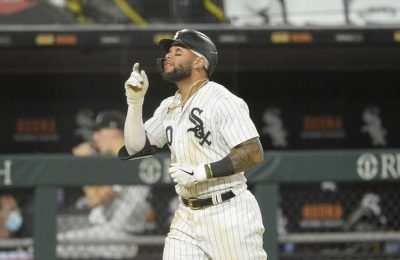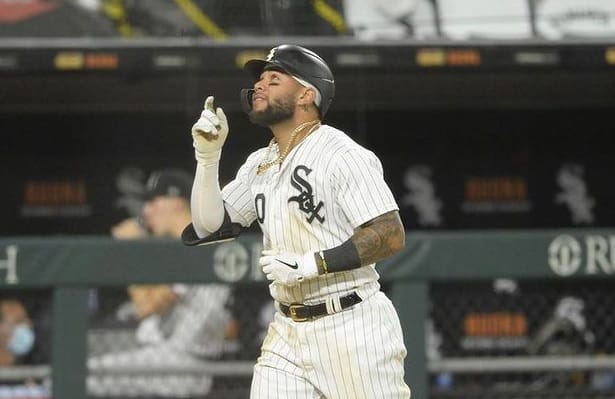 7. Yoán Moncada, Chicago White Sox
Moncada had COVID before the 2020 season and was never fully right. But the lineup on Chicago's south side is going to be as potent as any in the American League this year and Moncada is a big part of it. With the likes of Abreu, Robert and Grandal batting around him, Moncada could be ready for a big year.
8. Kris Bryant, Chicago Cubs
Bryant is in a walk-year, which is always a big asterisk for fantasy owners. The Cubs replaced Kyle Schwarber with Joc Pederson in left and they'll have a couple other players not only playing for a new contract but also dealing with constant trade rumors this year.
9. Matt Chapman, Oakland A's
Chapman is the best defensive third baseman in the American League but don't sleep on his bat. Entering his age-28 season, Chapman is a threat to hit 30-35 home runs and might drive in 100 for the first time this season. He has a career OPS+ of 127 coming into 2021.
10. Eugenio Suárez, Cincinnati Reds
Suárez, like Bryant, will be a popular name in trade rumors this year as Cincinnati looks to be headed for a rebuild. He might lead the National League in home runs again but driving in runs will be dependent on the players in front of him getting on base.
11. Josh Donaldson, Minnesota Twins
Donaldson isn't the MVP he once was, but he'll still be an important part of the Twins' lineup. Minnesota will likely be chasing the White Sox in the AL Central this year, so Donaldson putting up big offensive numbers will be critical to the team's success.
12. Ke'Bryan Hayes, Pittsburgh Pirates
The son of former Yankee Charlie Hayes is an exciting young third baseman who might finish the season as one of the top ten overall third basemen in the game. He's polished defensively and has some pop in his bat. If the Pirates' other young bats bounce back he could be a steal in your fantasy draft.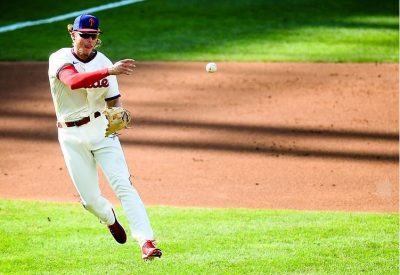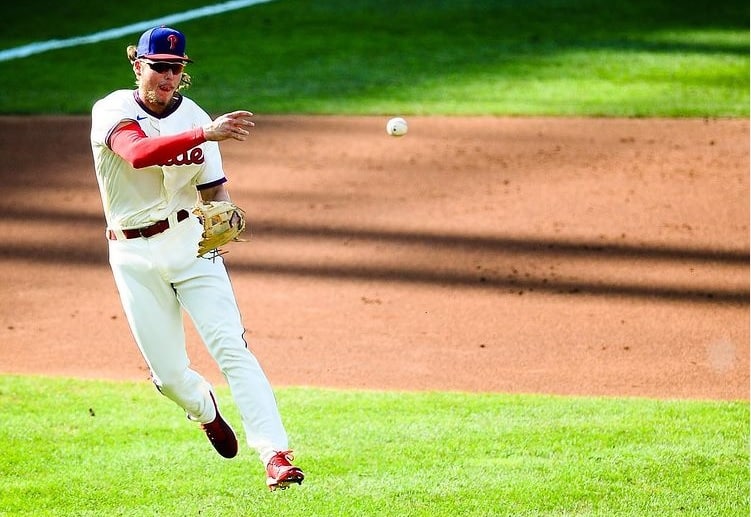 13. Alec Bohm, Philadelphia Phillies
Bohm came up and looked terrific for the Phillies last year. Their top prospect heading into 2020, he'll enter the new year as an important part of the lineup. Keep an eye on where they slot him in the order.
14. Eduardo Escobar, Arizona Diamondbacks
Arizona has some nice pieces in their lineup and too many fantasy owners overlook Escobar. He's a good bet for 20 homers and could drive in 80 runs if the guys around him do their jobs.
15. Justin Turner, Free Agent
Where/when will Turner sign? He's older but can still rake. Depending on where he lands, Turner could be a nice bargain at third for your fantasy team this year.
16. Jeimer Candelario, Detroit Tigers
Candelario quietly had an OPS+ of 135 last year and will be part of an improving Detroit offense. If he can keep his OBP around .350 and hit between 15-20 home runs he'll make for a solid depth pick on your fantasy team.
17. Gio Urshela, New York Yankees
Urshela is the everyday third baseman for the Yankees because of his glove. But he's been a pleasant surprise at the plate as well. He could pick up some RBI opportunities at the bottom of the Yankees' lineup.
18. Brian Anderson, Miami Marlins
Anderson has some position versatility and the Marlins offense is coming along nicely. He shouldn't be banked on for starting production but would be a valuable bench bat on your roster.
19. Austin Riley, Atlanta Braves
Atlanta keeps talking about adding a veteran third baseman, but for now it looks like Riley is going to get some run at the hot corner. He's got big time pop in his bat and will have plenty of chances to drive in runs in a loaded Atlanta offense.
20. JD Davis, New York Mets
Davis isn't going to blow anyone away but he's a solid bat in a lineup that is significantly better this year than in 2020. The additions of Francisco Lindor and James McCann will help the bottom of the order put more runs on the board this season.