Mr. Smile will bring excitement to short for the New York Mets this season. 
As we continue our 2021 fantasy baseball preview series, we stay in the middle of the diamond but move over to short.
If you haven't heard, the 2021-22 free agent class at shortstop could be historically loaded. With some of the biggest names at the position playing for new contracts this season, there could be a lot of big numbers produced on and off the field this year.
Get excited, New Yorkers. This is going to be a fun position here and around the league. Let's dive into our fantasy rankings.


1. Fernando Tatís, Jr., San Diego Padres
Video game cover? Check. Gatorade front man? Check. Number one shortstop in baseball? Why not? Tatís is being marketed as the next face of the game and he's backing it up on the field, where he's as electric as any player in the game.
2. Francisco Lindor, New York Mets
It's going to be odd seeing Lindor in a uniform other than Cleveland but the Mets are going to enjoy him as long as he's in New York. He's as dynamic as any player at this position and should enjoy the bright lights and big stage.
3. Trea Turner, Washington Nationals
Turner goes about his business in Washington and continually puts up solid numbers across the board. He might not be the power threat that others on this list are, but he should benefit from an improved lineup behind him in Washington this season.
4. Trevor Story, Colorado Rockies
We're torn on what to think about Story's potential for the '21 season. With Nolan Arenado shipped out of town, he'll be asked to carry the load offensively in Denver. Can he put up the same solid numbers without Arenado? Will he even be with the Rockies when the season starts (or ends)?
5. Javier Báez, Chicago Cubs
El Mago had a terrible 2020 season and now will be part of a retooled Chicago lineup. He has a huge upside but will also have some ugly at bats. We're going to roll with Báez to bounce back in a contract year.
6. Xander Bogaerts, Boston Red Sox
Everything that could go wrong did for Boston last year. But between short and third they have two quality pieces to build around. Bogaerts is a terrific offensive player who could easily be a top-three guy at this position.
7. Bo Bichette, Toronto Blue Jays
Toronto brought in Marcus Semien to play second base, adding a veteran player to the middle of the diamond. Bichette needs to stay healthy to get regular at bats but his talent is undeniable. The health component is an issue, however.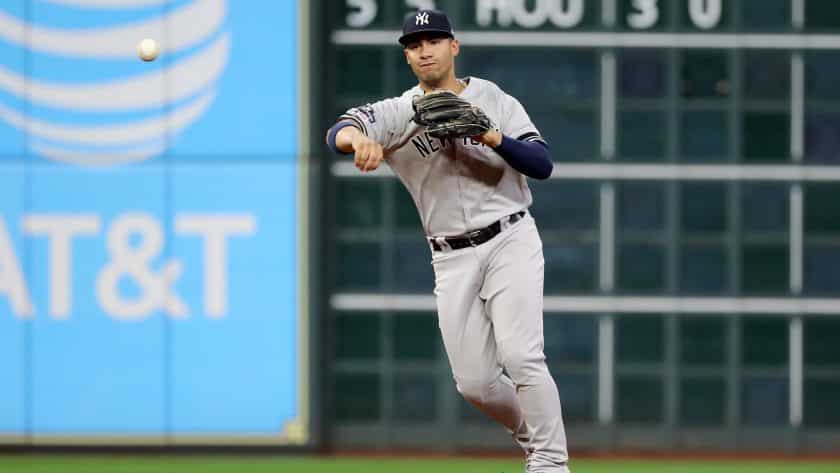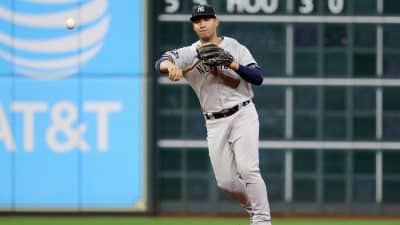 8. Gleyber Torres, New York Yankees
The Yankees are bringing back a lineup that will be mostly the same as it was last year – when healthy. There's plenty of pop top to bottom in the Bronx and Torres will be a key part of the Yankees' success in 2021. It will be interesting to see where he bats in the order for Aaron Boone.
9. Corey Seager, Los Angeles Dodgers
The hero of the World Series is on the list of star shortstops playing for a new contract this season. Seager was a guy who some questioned in LA when his health was an issue, but his postseason performance should put that to bed. Now, whether or not the Dodgers keep him after the coming season will be something to watch.
10. Adalberto Mondesí, Kansas City Royals
The Royals have a few nice pieces in the lineup and Mondesí will get it all started. He would be a superstar if he played in a bigger market.
11. Tim Anderson, Chicago White Sox
The fact that Anderson ranks 11th on our list speaks to how deep this position is heading into 2021. The 2019 AL batting champion will look forward to a new year with the Sox loaded for a deep run into October. He's a solid bet to produce and could be a late round steal in your draft.
12. Carlos Correa, Houston Astros
Another free agent to be, Correa and the Astros have been talking extension. But the Astros need him to produce and stay healthy if they're going to pay him. The former Number One overall pick will have to pick up some of the slack with George Springer leaving for Toronto.
13. Ketel Marte, Arizona Diamondbacks
The Diamondbacks are an interesting team from a fantasy perspective. They have a lot of players in the second tier at their positions and the top of the division is loaded with LA and San Diego having tons of pitching. But Marte is a solid player who could have some position versatility for your roster.
14. Dansby Swanson, Atlanta Braves
With Marcel Ozuna back in Atlanta, the Braves offense is going to be scary again this season. Swanson might not blow you away with his power or speed, but he's a consistent player who could take advantage of the lineup surrounding him and put up another good fantasy season.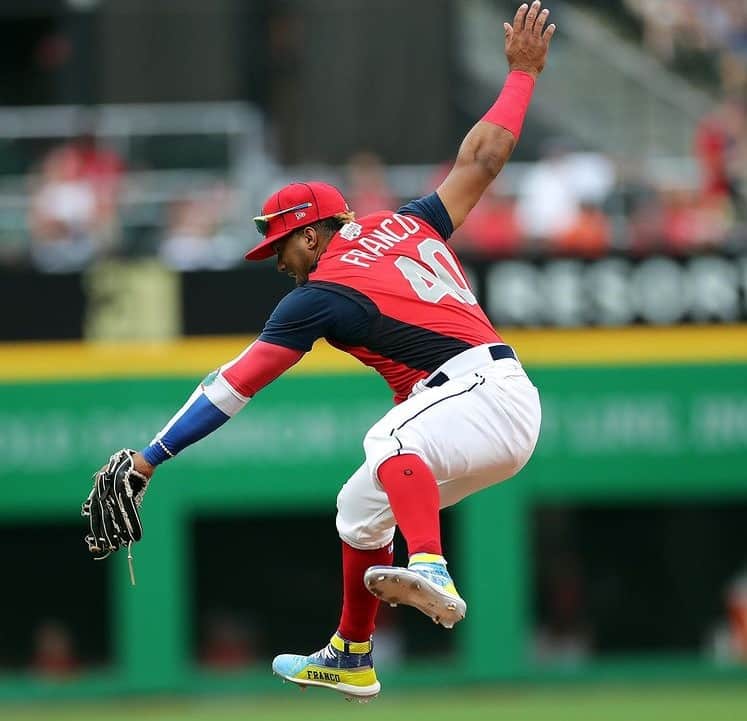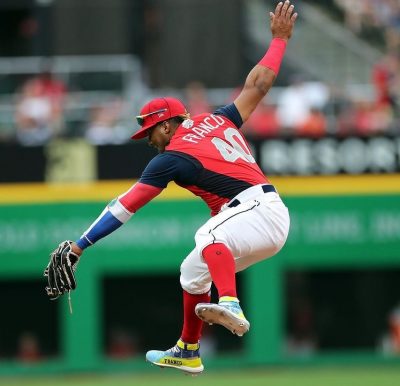 15. Wander Franco, Tampa Bay Rays
Sure, we're going to put a player with zero major league at bats in our top 15. Franco is the top prospect in baseball once again this year and could make the jump to Tampa this year. If he does, the expectations are going to be sky high. He's a special talent worth monitoring in Spring Training.
16. Paul De Jong, St. Louis Cardinals
De Jong will benefit from Arenado being in the Cardinals' lineup, but he misses too many pitches for us to buy him as a starting shortstop on your fantasy team. There will be some big games and strong weeks, but he's lacked consistency.
17. Isiah Kiner-Falefa, Texas Rangers
When the Rangers traded Elvis Andrus to Oakland it cleared any political issues there could be for Kiner-Falefa to officially take over at short. The lineup in Texas is a work in progress but he's an interesting player in deeper leagues.
18. Didi Gregorius, Philadelphia Phillies
Didi got a two-year deal to go back to Philadelphia, which is a great play for both sides. He's a good player to have in their lineup and should benefit from the power surrounding him.
19. Willi Castro, Detroit Tigers
Detroit doesn't have many position players making waves in fantasy baseball league chat rooms but Castro could be one to watch. He finished fourth in AL Rookie of the Year voting last year after a surprisingly solid campaign and should factor into the daily lineup in 2021.
20. Tommy Edman, St. Louis Cardinals
Where Edman actually plays will be interesting. We're putting him on our list at shortstop but he'll have position eligibility almost everywhere. He isn't going to hit a lot of home runs but they expect him to make contact and score runs when he gets on base.