Two reigning Most Valuable Players lead our rankings of the best fantasy first basemen.
As we continue our position-by-position 2021 fantasy baseball preview series we move from behind the plate to the corner of the diamond.
First base is a top-heavy position this year. There are some players who do it all; there are others who will fill in a fantasy roster adequately. Some veterans have fallen off and others are rising stars. And others will have a few positions to deal with in 2021.
With that in mind, let's look at the top 20 first basemen in fantasy baseball for the coming season.


1. Freddie Freeman, Atlanta Braves
The reigning National League Most Valuable Player will continue to be the most important bat in one of the deepest lineups in the National League. Atlanta's loaded, and brought back Marcel Ozuna to bolster an already-deep roster.
2. José Abreu, Chicago White Sox
The reigning American League MVP will continue to be the most important bat in the arguably the deepest lineup in the American League. How Luis Robert progresses in his second big league season and Yoán Moncada bounces back from COVID will be stories to watch, but Abreu is a beast.
3. Pete Alonso, New York Mets
The addition of Francisco Lindor to the Mets' lineup will create more opportunities for Alonso to drive in runs. New York's NL franchise has a much better projected order now than they did one year ago, and Alonso will be a big bat in the middle of it.
4. Anthony Rizzo, Chicago Cubs
The Cubs moved on from Kyle Schwarber and trade rumors continue to swirl around Kris Bryant, but Rizzo continues to be a consistent force in Chicago's lineup. Like Abreu, Rizzo is one of the more taken-for-granted bats in the game.
5. Paul Goldschmidt, St. Louis Cardinals
Everything changed in St. Louis when the Cardinals traded for Nolan Arenado. Goldschmidt now has protection in the lineup that he hasn't had… really, ever in his career. The Cardinals are going to score runs this year and Goldschmidt will drive in a lot of them.
6. Matt Olson, Oakland A's
Oakland moving on from Kris Davis as their designated hitter was a surprise but adding Elvis Andrus will put another veteran bat in the lineup. Olson is a terrific defensive first baseman who will need to produce runs for the A's to compete in the AL West.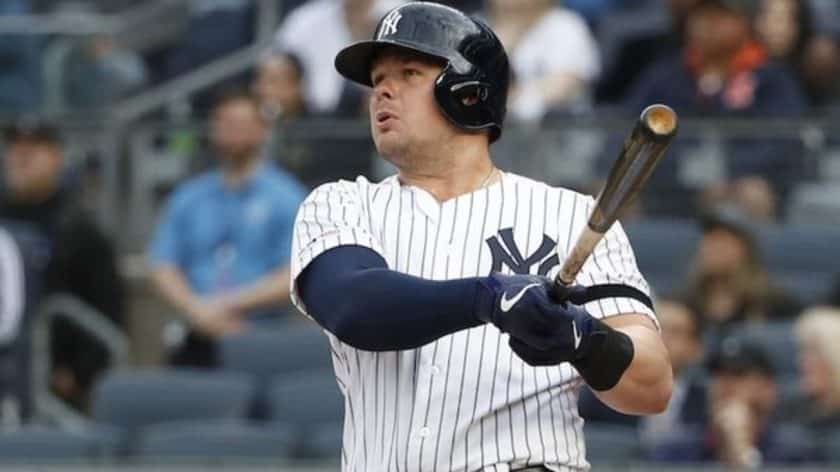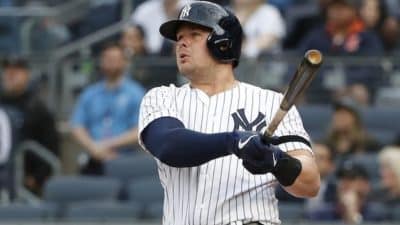 7. Luke Voit, New York Yankees
Voit was acquired as an afterthought from St. Louis and has taken over at first base for the Yankees. He is one of a few powerful bats in the lineup that will leave the yard regularly.
8. Vladimir Guerrero, Jr., Toronto Blue Jays
Where will Vladi play? He's lost weight and wants to stick at third, but odds are that he'll move across the diamond to first. Toronto's lineup is young and exciting and the additions of Marcus Semien and George Springer add veteran depth.
9. Josh Bell, Washington Nationals
The Nationals quietly had a very good offseason and acquiring Bell from the Pirates will provide the switch hitting first baseman with a change of scenery and a better offense. With Juan Soto and Schwarber in the lineup, Bell will have more chances to drive in runs in Washington.
10. Rhys Hoskins, Philadelphia Phillies
Philly has a deep roster and the NL East is going to be the most competitive division in baseball this season. He had a down year in 2020 and the Phillies desperately need him to bounce back as their everyday first baseman.
11. Ryan Mountcastle, Baltimore Orioles
Mountcastle was a bit of a surprise call-up last year and exploded when he arrived. Baltimore is getting younger hopes are high that Mountcastle will build on a strong rookie season over a complete season.
12. Keston Hiura, Milwaukee Brewers
The addition of Kolten Wong shouldn't hurt Hiura's place as an important bat in the Brewers' lineup; him changing positions will make him eligible at first and second base. As long as Christian Yelich rebounds from an abysmal 2020 season, Hiura will have lots of chances to drive in runs.
13. Miguel Sanó, Minnesota Twins
Sanó moving across the diamond wasn't because the Twins needed his defense at the position. In a lineup that will get a little younger in the outfield this year, Sanó will have a lot of opportunities to drive in runs. He's hits bombs.
14. Yuli Gurriel, Houston Astros
Gurriel's role in the Astros' offense will be interesting to watch this season. With Springer gone and others facing free agency coming soon, Houston will need him to be a bigger run producer in 2021.
15. Eric Hosmer, San Diego Padres
Hosmer's offense won't match his salary, but in a lineup full of talent they don't need him to be a big-time home run hitter. He'll get plenty of chances to drive in runs with the lineup in front of him.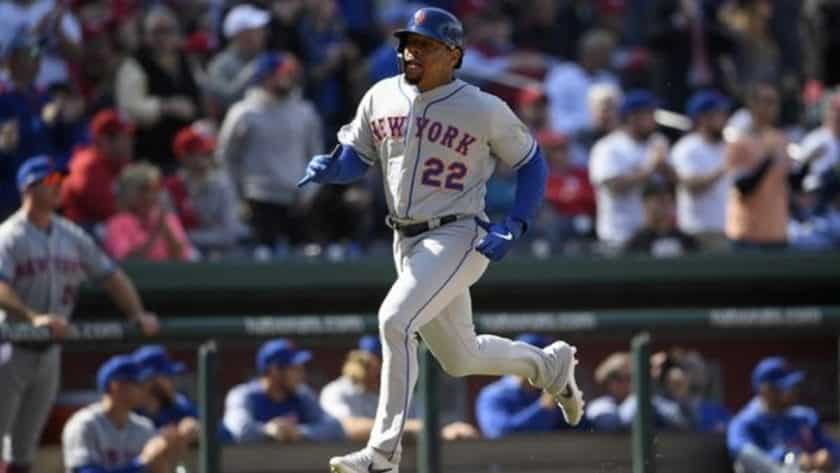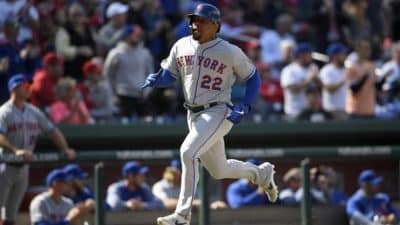 16. Dominic Smith, New York Mets
A second first baseman from the Mets makes our list this year. Dom Smith is, in the eyes of some, a better option at first base for the Mets than Alonso. He'll also get reps in the outfield, offering some valuable position versatility.
17. Christian Walker, Arizona Diamondbacks
Walker will be an important part of a younger Dbax squad this year. He's a back-up option at best.
18. Carlos Santana, Kansas City Royals
An old face in a new place, Santana joins a few veterans in the Royals' lineup looking to be competitive in an AL Central division that is in flux. With Cleveland moving on from Lindor, KC could be in the mix for third in the division if Santana produces.
19. Joey Votto, Cincinnati Reds
Votto isn't the constant bat he was earlier in his career. And some of the losses to the Reds' order have hurt his run production. At this point in his career he's a platoon player in fantasy leagues.
20. Jesús Aguilar, Miami Marlins
Aguilar had a huge season in Milwaukee and then fell off dramatically. The Marlins' roster is improving around him, however, and he was better down the stretch for Miami last year. We'll see if he can bounce back with a good, full year.