Wait, what? The coin toss? In the Super Bowl? Yes. During what's arguably the biggest event of the entire year for sports wagering (and sports fans in general), bettors can actually wager on the coin toss prior to kickoff.
It is legal to bet on the Super Bowl coin toss in Michigan. Sports bettors will be able to bet on the coin toss for the upcoming Super Bowl 55 matchup between the Chiefs and Buccaneers. Bets such as coin toss winner, heads or tails, and other markets are offered.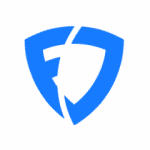 FANDUEL SPORTSBOOK
States: OH, NY, NJ, PA, CT, AZ, CO, MA, IA, IL, IN, KS, LA, MD, MI, OH, TN, VA, WV, WY, Gambling problem? Call 1 - 800 - GAMBLER.
CLAIM OFFER!
21+ and present in Participating states. Gambling problem? Call 1-800-GAMBLER.
$1,000


NO-SWEAT FIRST BET!
CLAIM HERE!
The coin toss is actually one of the more popular betting markets for the "big game." Those who place wagers on it will be able to know whether they've won in seconds, which leads to near immediate payouts for winners. Often, such payouts lead to additional live in-game wagers.
Register with FanDuel Michigan Sportsbook, grab 55-1 odds on either team to win, and wager on the highly anticipated coin toss by clicking here.
Bet the Super Bowl Coin Toss in Michigan
Not to state the obvious, but betting on the Super Bowl coin comes with the ultimate 50-50 chance of getting it right. Some scoff at the absurdity of wagering money on such an outcome that requires no skill. However, what's the plus side of doing so is that there's no need to anguish over the result for hours.
Moreover, one of the awesome aspects of sports betting is the adrenaline brought by the four seconds from the time the coin is flipped to when the call is made. Certainly, it's not one of those bets you'd need to go back and forth on before placing your wager. It's a 50-50 shot. Heads or tails.
Easy. Just make a decision and go for it, and if you win, you'll realize what a great choice you've made.
Again, the coin toss prop bet is available for all users, whether you've just commenced your sports betting experience or have been at it for quite some time.
In order to wager, you must be at least 21 years of age and located in any of the applicable states (including Michigan) in which this type of bet is allowed. You also need to have registered and made an initial deposit with the online sportsbook of your choice.
Register with DraftKings Michigan Sportsbook, take part in a double-your-money promo if a touchdown is scored, and bet on the coin toss by clicking here.
How can you Bet on the Super Bowl Coin Toss?
There are a number of ways in which you can go about this process — you don't have to just place a wager on heads or tails.
Users will possess the opportunity to bet on a number of outcomes:
Whether the flip comes out heads or tails
Which team (Chiefs or Buccaneers) wins the coin toss
Whether the winner of the coin toss chooses to receive or defer the choice to the second half
Whether the coin toss call is correct
Where to Bet
Here are the legal states in which you can currently wager on the coin toss:
New Jersey
Pennsylvania
Illinois
Tennessee
West Virginia
Register with PointsBet Michigan and snag a pair of risk-free bets up to $2,000 while betting on the Super Bowl coin toss by clicking here.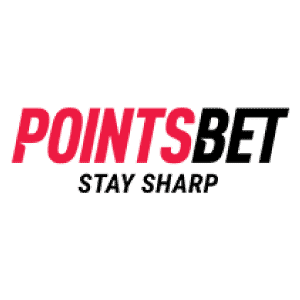 PointsBet Sportsbook
States: NY, CO, IA, IL, IN, MI, NJ, WV
GET THE APP
SIGNUP BONUS
4 x $200!


RISK-FREE BETS!
BET NOW
Super Bowl 55 Coin Toss Odds
Here are the odds for the Super Bowl 55 coin toss at DraftKings Sportsbook.
Coin Toss Outcome
Coin Toss Winner
Buccaneers: -106
Chiefs: -106
Player to Call Coin Toss Correctly
To win Coin Toss and Game
Buccaneers: Yes (+355), No (-500)
Chiefs: Yes (+205), No (-265)
Super Bowl Coin Toss Trends
Here is how the annual occurrence has played out in recent years:
Tails has been the outcome in 29 of 54 Super Bowls (53.7%)
Tails has actually been the outcome in six of the last seven Super Bowls
The NFC possesses a wide margin when it comes to winning the coin toss with a 37-17 record across all 54 Super Bowls
The Chiefs are 0-3 in Super Bowl coin tosses. The Bucs, on the other hand, are 1-0
The winner of the coin toss is 24-30 in the actual game
Considering the final statistic among the aforementioned facts, just because a team wins the coin toss doesn't mean they'll win the Super Bowl. Ultimately, the numbers shows there's no such thing as a legitimate advantage to correctly calling heads or tails.
For those rooting for one or the other team, if they don't win the coin toss, don't sweat anything.
Register with FOX Bet Michigan, bet on the coin toss, and grab 10-1 odds on either the Chiefs or Buccaneers to score by clicking here.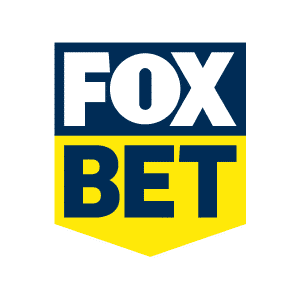 SIGNUP BONUS
5X Payout


If Pistons Score Against Kings!
BET NOW