It's almost time for Thanksgiving dinner, so why not match New York Yankees players to the holiday dishes whose traits they best embody?

The New York Yankees sputtered out in the 2019 MLB playoffs, and that means there's not a lot for Bombers fans to be thankful for this Thanksgiving—unless you count things like family, friends, and roofs over our heads.
But what do those blessings really mean when they exist in the midst of a 10-year championship drought?
Yankees fans can still fight their post-ALCS depression with massive helpings of traditional comfort food, though. For that option, give thanks.
This Thanksgiving, instead of going through lists of Bombers-related things to be thankful for, consider a hypothetical dinner party in the Bronx.
Based on their 2019 performance, which Bomber should be entrusted with cooking the turkey? Who should make the pies? Most importantly, who's bringing the beers?
Read on to find out.
Turkey: Brett Gardner and Aaron Judge
Whether it's deep-fried or slow-roasted, a turkey big enough to feed a roster of physically fine-tuned athletes will take a ton of patience to prepare. It's a process that starts long before the big day and includes shopping for the perfect bird, thawing it out, rubbing it down with some other animal's fat, basting while cooking, and finally carving it up for everyone to enjoy.
This is obviously a job for the most patient of the 2019 Bronx Bombers—Brett Gardner and Aaron Judge.
Their patience is based on the number of pitches they saw per plate appearance (PPA). Gardner racked up an impressive 4.33 PPA, good for fourth-best in the entire MLB, per FOX Sports. Judge came in right behind his teammate at 4.28 PPA.
Since time on the IL limited Judge to 447 plate appearances in 209, he didn't make the leaderboard. However, if he had maintained that number through a full season, he would have placed sixth.
Other Yankees also posted higher PPAs than even Gardner, but they did so in limited opportunities (Edwin Encarnacion, 4.59 in 44 games; Mike Tauchman, 4.35 in 87 games).
Gardner accumulated his pitches seen over 141 games played, and Judge in 102. That's why they'll be in charge of cooking up the main dish.
Stuffing: Gleyber Torres
No Thanksgiving is complete without stuffing. (If you're one of those fancy people who call it "dressing," I'm sorry. That just doesn't fit the narrative I'm creating here.) The honor of putting this savory treat together must go to a Yankee who truly stuffed the back of his baseball card in 2019.
The stuffing goes to Gleyber Torres.
Now, obviously, this dish could just as easily go to DJ LeMahieu, who only trailed Torres in walks, slugging percentage, and home runs. However, Torres gets the call for three reasons:
First, the 2019 season was the year of the long ball, and Torres led the Bombers in hitting baseballs beyond the reach of outfielders, mashing 38.
Second, there's also a massive age gap between the two infielders. Torres will turn 23 in less than a month, and LeMahieu is still in his prime at 31 years old. Inexperience and youth make Torres's stat line extra impressive.
Third, if Torres keeps stuffing the back of his baseball card like he did in 2019, he's going to make a lot of bread pretty soon. His bank account will be stuffed with enough dough to provide all of NYC with stuffing. Okay, the point has been made.
Torres will be a free agent in 2025, and the way he's producing, he'll be due an insane payday. Whether the now-conservative Yankees will pay him or not remains to be seen.
Casseroles: J.A. Happ
Beans and yams make a human gassy, and J.A. Happ stunk up the Bronx in 2019; therefore, he's tasked with cooking up the green bean and sweet potato casseroles.
Happ was a revelation after the Bombers acquired him ahead of the 2018 trade deadline. After going 10-6 with a 4.18 ERA in 20 starts for the Toronto Blue Jays that year, Happ went next level with New York, going 7-0 with a 2.69 ERA in 11 starts.
Despite a poor showing in the 2018 ALDS, his overall results earned him a two-year, $34 million contract with New York, including an incentive-based third year at $17 million.
Unfortunately for Yankees fans, Happ failed the first third of his new contract, stinking up the joint in New York. The 37-year-old went 7-6 and posted a 5.01 ERA in 16 starts.
He was only slightly better on the road, going 5-2 with a 4.81 ERA and 16 HR surrendered in 14 starts and one relief appearance.
Casserole duty is a bummer, but hopefully, Happ can rebound in 2020 and avoid being responsible for everyone's flatulence following Thanksgiving dinner next year.
Cranberry Sauce: Brett Gardner and Aaron Boone
The cranberry sauce represents an opportunity to continue the flow of low-brow dad jokes that inhabit this list. Brett Gardner and Aaron Boone must bring the purple berry goop, because they got extremely saucy during the season with their savage rants and bat-bashing antics.
Boone cemented his legacy as a New York Yankees managing legend in 2019, inspiring his team with an epic rant against umpire Brennan Miller on July 18. The enduring line from Boone's diatribe centered around how the Bombers' batters are "bleeping savages" at the plate, as documented by pretty much every media outlet in the land.
Here is the full sequence of the Boone ejection. Hot mics galore. pic.twitter.com/R6Vw0qw0qn

— Jomboy (@Jomboy_) July 18, 2019
Not far below Boone in leadership capacity is veteran outfielder Brett Gardner. He also led the Yankees via passionate outbursts.
Gardner showed his displeasure with umpires in 2019 by smashing his bat against the ceiling of whatever unlucky dugout he happened to be in when a close call went against him. Eventually, the MLB said enough is enough, and the umpires started ejecting him when he engaged in his violent bat-on-roof catharsis.
After the league made its point by throwing Gardner out of a game for his histrionics on Aug. 17, the Yankees rallied around a bat-smashing motion they'd make every time they got a hit.
Gardner and Boone's 2019 cheekiness is definitely enough to earn them Thanksgiving dinner cranberry sauce responsibilities. And if they show up with those slices of purple gelatin that still have the lines from the can be molded on them, no one will complain for fear of incurring saucy savagery.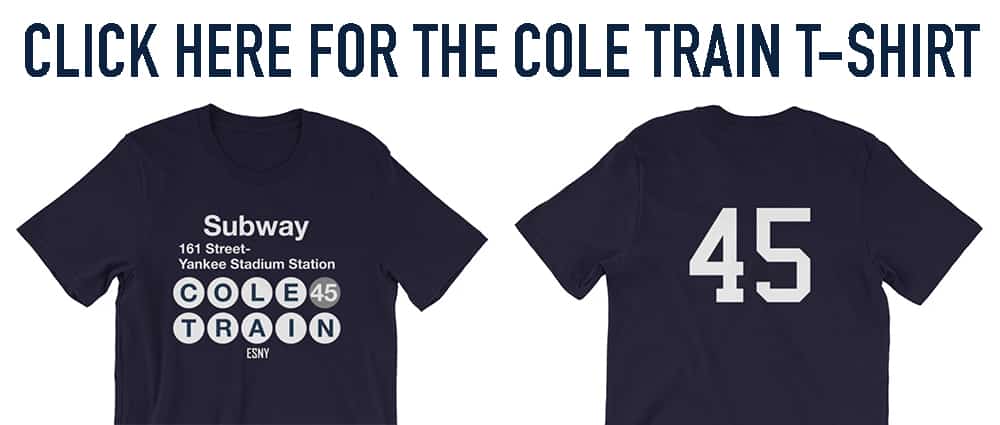 Pies: DJ LeMahieu
When DJ LeMahieu joined the Yankees, some people wondered where exactly he'd fit. Would he be a super sub? Was Brian Cashman already planning a midseason move that would open an infield position for him?
It turned out that the players on the roster when he was acquired were irrelevant. LeMahieu would have played every day even if the Bombers had to lobby the MLB to add an extra DH, because hitting is as easy as pie for the quiet LSU product.
That's just a long way of saying that LeMahieu is in charge of pies. Pumpkin, apple, pecan—it doesn't matter. He hits to all fields, so whatever he brings is sure to be good.
LeMahieu slashed .327/.375/.518 in his first season with the Yankees, adding career highs with 26 homers and 102 RBIs. He's basically Derek Jeter 2.0, constantly lining singles to right field and coming up huge in the clutch.
He played so well that many fans and pundits are already clamoring for Cashman to give LeMahieu a larger piece of the Yankees pie by extending him beyond the 2020 season.
Based on his 2019, LeMahieu should be a Yankee until he retires. If that happens, he'll be the pie guy at Yankees' Thanksgiving dinners for years to come.
Beer: LeMahieu, Adam Ottavino and Mike Tauchman
The most important part of the Thanksgiving meal might be the beer, because watching football or having political debates that turn into all-out brawls just wouldn't be the same without a good buzz.
Thankfully, the Yankees raided the fridge at Coors Field in Colorado in 2019, bringing LeMahieu, Adam Otttavino, and Mike Tauchman from Colorado to the Bronx. Their collective performance was refreshing indeed—at least until Tauchman got hurt and Ottavino encountered postseason pressure.
LeMahieu's stats are above, and here's what his Colorado colleagues did:
Ottavino: 1.90 ERA, 88 Ks in 66.1 innings
Tauchman: 13 HR, 47 RBIs, .865 OPS in 87 games
So, the trio of LeMahieu, Ottavino, and Tauchman may as well keep up the good work by bringing the social lubricant to Thanksgiving dinner.
Looking ahead to Thanksgiving 2020
When Thanksgiving 2020 rolls around, a 28th World Series championship trophy would make a perfect centerpiece in place of the traditional cornucopia.
If the team goes an eleventh straight year without a title, though, everyone in the organization can just pack into a McDonalds and solemnly reflect on their failures over boxes of lukewarm chicken nuggets.