Rumor has it that the New York Yankees will offer Manny Machado less than $300 million, continuing a telling trend of lowball offers.

These New York Yankees are the organization formerly known as the Evil Empire. Long gone are the days when ownership spends whatever sum necessary to put a World Series favorite on the field in the Bronx.
If you're one of those Yankees fans who wants Manny Machado, don't hold your breath. According to Fancred's Jon Heyman, the Yankees' offer to Machado will be significantly less than his market value:
Yankees like Manny Machado and will meet with Machado but source says they will not pay $300M for Machado. Phillies, Chisox and mystery teams(?) seen as main competitors.

— Jon Heyman (@JonHeyman) December 9, 2018
Considering that the Philadelphia is considering spending "stupid" amounts of money this offseason, as Phillies owner John Middleton told USA Today's Bob Nightengale, the Yankees won't come close to Machado.
After Hal Steinbrenner sounded off in the media about the Yankees being willing to spend big this offseason, this news about Machado may come as a surprise. But it shouldn't.
Underbidding is becoming a trend
Pardon the cliché, but actions really do speak louder than words. Steinbrenner and Brian Cashman talk big, but when it comes time for the Yankees to put their money where their mouth is, all that comes out is chump change.
Patrick Corbin and Nathan Eovaldi are proof.
The Yankees took the time to meet with Corbin in late November, and rumors hinted that he was their top offseason target. Then they offered him one year and $40 million less than he received from the Washington Nationals.
New York's pursuit of Eovaldi played out much the same. The 2018 postseason hero re-signed with the Boston Red Sox for four years and $68 million. Apparently, the Yankees wouldn't go past three years on their offer.
In this context, it makes perfect sense that the Yankees will offer Machado less than what the market determines he's worth.
Saving hundreds of millions of dollars might seem like a good business move, but this feels more like a corporation cutting costs so the owner can afford a new yacht. Besides—and again, forgive the cliché—you have to spend money to make money.
The Yankees seem more worried about finagling a good deal than obtaining the best players.
But that's only one way of looking at this situation. There are a few ways to interpret the Yankees' fiscally conservative approach.
Interpretation one
The first interpretation is that they have an intense fear of buyer's remorse.
In the cases of Corbin and Eovaldi, they are good pitchers, but neither comes with guaranteed results. Both have plenty of struggles on their resumes.
Corbin had a pretty bad year in 2016 (5.15 ERA, 22 more hits than innings), a pedestrian year in 2017 (4.03 ERA, 19 more hits than innings), and then magically had his best campaign in his contract year in 2018 (3.15 ERA, 38 fewer hits than innings).
Sometimes the promise of a multi-million-dollar deal gives a player extra motivation that goes away as soon as the ink dries on the contract.
Regarding the Eovaldi situation, he's had a ton of injuries. And despite his great stuff, he's always been hittable. His 2018 postseason dominance seems to indicate that he's put it all together, but, again, there's no guarantee the success continues.
Passing on those two is an easy sell.
However, when you get to Machado and Bryce Harper, it's hard to argue with conventional wisdom, which says these are two of the highest-quality free agents in history. They're both generational talents who can finish off 10-year contracts in their mid-30s.
I really don't want either of them on the Yankees, but my reasons are probably a bit petty. I don't like their suspect attitudes and moments of hatred for hustle.
If the Yankees are afraid to spend on one of those guys, then will they be afraid to spend on Gerrit Cole next season? Even worse, will they be unwilling to pay Aaron Judge when he becomes a free agent?
Interpretation two
The second interpretation is that the team is lobbing duds in early free agency because they're planning to throw all their financial firepower at one man—Bryce Harper. That, or Cashman is planning to spend his allowance on Japanese lefty Yusei Kikuchi.
Harper makes sense because his lefty swing and the Yankee Stadium short porch has baseball experts envisioning Ruthian numbers. Kikuchi lines up with New York's insistence that pitching is the top priority this offseason, but only if they are secretly higher on him than they were on Corbin or Eovaldi.
The problem with this interpretation is the lack of affirmative evidence.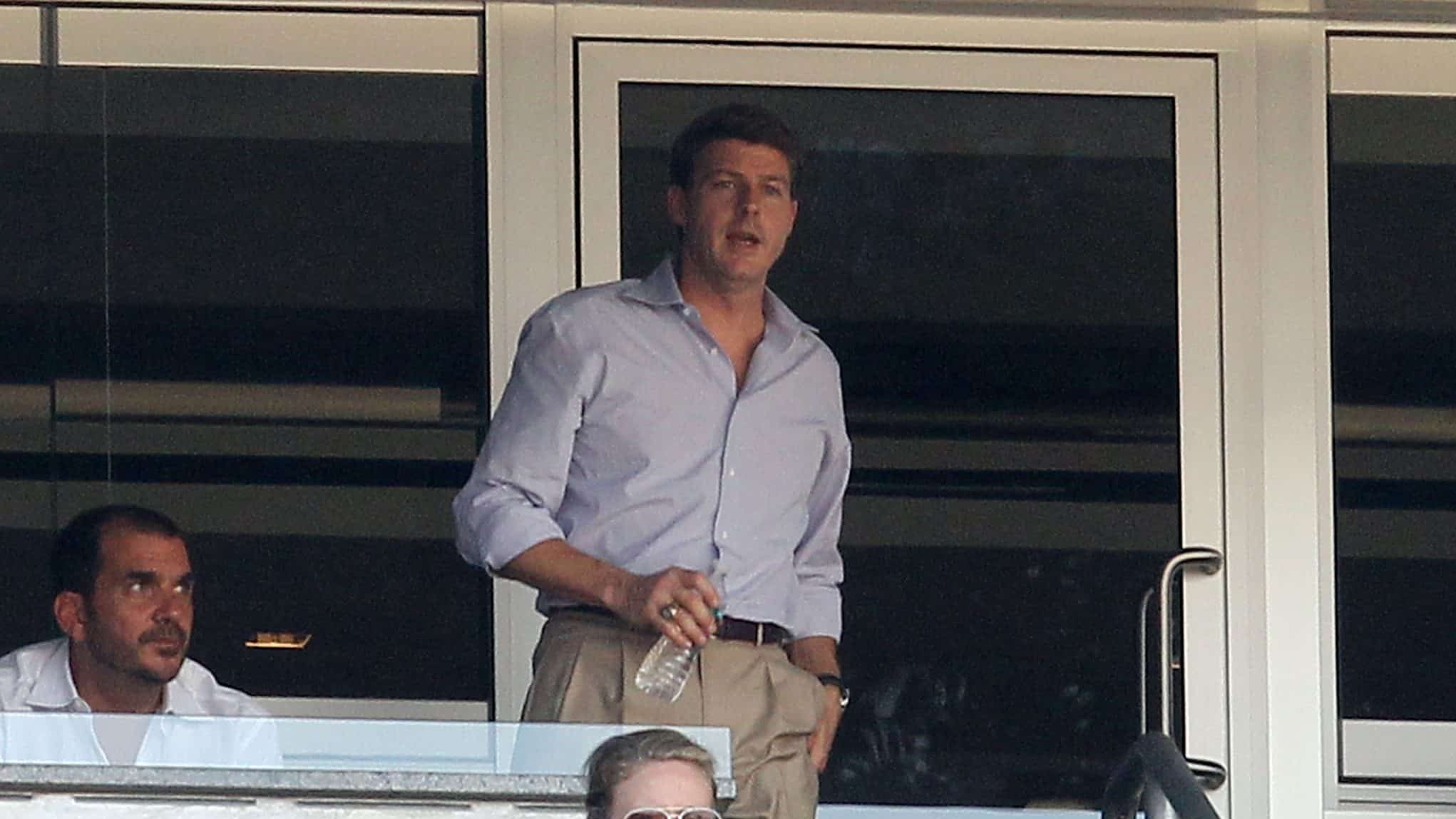 There's no indication that the Yankees have any thoughts on Kikuchi. And Harper seems to be getting the cold shoulder from the Bronx.
An industry insider even told Mark Polishuk over at MLB Trade Rumors that when it comes to Harper, "It's Philly bidding against Philly." So, unless the Yankees want to get involved in a bidding war with a team that has a stated goal of spending irresponsibly, Harper to the Bronx is unlikely.
Interpretation three
The third—and I believe most likely—interpretation is that Hal Steinbrenner just wants to avoid giving up large chunks of his net worth to his employees. Even if he lets the payroll exceed the luxury tax threshold, it's just him taking advantage of the system.
Since the Yankees stayed under the threshold in 2018, they'll pay 30 percent less in any taxes they incur in 2019.
Now, I must admit that I'm ambivalent about all this.
On one hand, I'm happy the Bombers aren't being reckless with their money. Every big free-agent signing makes me feel like a nervous bridegroom. All I can think about is how another, much better player will inevitably become available, and the money to sign that player won't be there.
On the other hand, no matter how much I don't want Harper or Machado, the team's unwillingness to spend makes me even more uneasy. Championship-level success requires taking risks, and current ownership appears more concerned with maximizing the Yankees' profitability than constructing the best team in the league.
If George Steinbrenner were here, the Yankees would probably be fielding the most expensive team in MLB history. But Hal is in charge, and in his own words to Michael Kay, he's "not a baseball guy."
That means Hal likely measures return on free-agency investment in dollars and cents. A "baseball guy" would measure the same ROI in championship trophies.