The New York Jets enter the 2019 season with the quarterback and, most importantly, the correct vision of how to build a football team.

FLORHAM PARK, NJ—Building blocks. Correction … the correct building blocks that make up a clear NFL team-building vision. Only the appropriate pieces in this game lead to greatness, and, luckily, Joe Douglas understands how it should all be pieced together.
The New York Jets new general manager spoke words upon his arrival that hadn't been uttered around these parts in quite some time.
"It starts with the quarterback and both lines."
Never have truer words been spoken. It's something the previous regime didn't believe. One "best available player" after another gets a football team nowhere. Instead, each unit must realize its completion before every individual can truly reach his potential and flourish.
While it's still early, Douglas's early acquisitions, especially Ryan Kalil, scream competence. How it translates over the course of 16 games in 2019 remains the all-important question.
At the very least, this organization now employs the right man to lead the way.
Key Acquisitions / Losses
Key Acquisitions:
Le'Veon Bell, RB
C.J. Mosley, LB
Ryan Kalil, ILB
Jamison Crowder, WR
Brian Poole, CB
Kelechi Osemele, G
Ty Montgomery, RB
Josh Bellamy, WR
Ryan Griffin, TE
Braxton Berrios, WR
Trevor Siemian, QB
The acquisitions are plentiful. The Le'Veon Bell and C.J. Mosley signings were more of the hype-train ilk, but can't hurt the team in 2019 (no matter your opinion on the salary-cap ramifications).
Jamison Crowder in the slot, in this Adam Gase offense, should put up huge numbers (as long as he remains healthy). With Robby Anderson and Quincy Enunwa out wide, Crowder's targets will pile up as the campaign moves along. There's no way around that fact in Gase's three-step drop attack.
Perhaps the greatest pick-up was the last biggie: Ryan Kalil. The longtime veteran fills what was one of the scariest voids in all of football. Again, as long as the vet can remain healthy, alongside Kelechi Osemele, the Jets have finally put a legitimate offensive line in front of their young franchise arm.
Key Losses:
Avery Williamson, ILB
Jason Myers, K
Andre Roberts, KR
James Carpenter, G
Isaiah Crowell, RB
Elijah McGuire, RB
Buster Skrine, CB
Josh McCown, QB
The acquisitions are plenty yet the losses are few. In fact, it's tough to believe any loss (other than special teams) will hurt the club significantly in 2019.
Both Jason Myers and Andre Robers were named to the Pro Bowl a season ago, but be careful; kickers and return men are very rarely consistent. Much like a baseball bullpen, it's a crapshoot at times at both spots.
Rookie Class
Quinnen Williams, NT
Chuma Edoga, T
Trevon Wesco, TE
Blake Cashman, ILB
Kyle Phillips, DT/DE
Greg Dortch, WR
Blessuan Austin, CB
I remain steadfast that the organization needed to either trade down in the first round (to snag an offensive lineman) or select edge man Josh Allen. Until the defense is actually completed (by way of two legitimate edge rushers and cornerbacks), the likes of Jamal Adams will remain handicapped.
It's just the way football works. Every man takes on a responsibility and greatly impacts his teammate, especially starting from the trenches and eventually moving out.
Mike Maccagnan stuck it out with the No. 3 overall choice and, yet again, went with the "best available player." While the term "best available player" doesn't make much sense in this league, it's not Quinnen Williams's fault.
Williams, 21, is loaded with potential. As quick as it gets on the inside, his pass-rushing skills are far beyond rookie production at the moment. Unfortunately, he's pretty small for a true nose tackle (1-technique) in either the 3-4 or 4-3. Expect Steve McLendon to start in the base and for young Williams to enjoy a solid, not spectacular rookie year.
Blake Cashman is a player. He'll contribute in many ways on special teams and eventually on the defense, especially as a nickel backer. Sneaking Greg Dortch to the practice squad is also a nice victory.
Keys to the Season
Health
Yeah, sure … it's always about health in football. Right?
Well, of course; but many of these Jets have missed more time than their colleagues. Le'Veon Bell has played in just one full season over the course of six pro seasons (suspensions included). Jamison Crowder is constantly injured. Marcus Maye just needs to play. Quincy Enunwa has suited up for just 40 games of a possible 80. Kelechi Osemele, now 30 years old, is coming off an injury-riddled campaign.
Whether it comes via injury or suspension, many of the previous regime's choices haven't stepped up as true gamers. Availability will forever remain the top NFL attribute and that's the most critical key to the Jets 2019 season.
The Offensive Line
The upgrade of Kelechi Osemele from James Carpenter as the sole offensive line move was a slap in the face of not only the fanbase, but to young Sam Darnold as well.
Finishing dead last in adjusted yard lines a year ago, per Football Outsiders, the Jets O-line was a disaster. No football builder can go five long years and not improve the most important unit in football, nearly half of the entire offense (five of 11 players). Excuses resembling "he'll fix it next year" just doesn't work, especially with the future entering his sophomore season.
Luckily, Douglas, the former offensive lineman, understands how the game works. If this Jets offensive line can play within the top 15 (dare I say top 10) of the league, the sky is the limit for Darnold and the Gase zone-blocking scheme offense.
4-Man Conventional Pass Rush
We understand Gregg Williams blitzes like a madman. We also understand that, in today's quick-passing league, blitzing isn't as impactful as it once was.
The interior is loaded with young Quinnen, Leonard Williams and Henry Anderson, but those potentials won't be realized unless the edge steps up in a finesse fashion. Jordan Jenkins is tremendous against the run, but serves as a power-type key in the edge-rushing cog. Two others (hopefully, in the finesse mold) need to step up in order to complete the four-man conventional rush.
Then, and only then, will the defensive unit start to fly. (Yes, cornerback is a dire need as well, but the pass rush is far more important and can do incredible damage in hiding the corner woes.)
Game-by-Game Results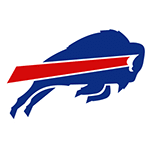 Week 1 vs. Buffalo Bills: 27-14 WIN (1-0)
Don't expect Le'Veon Bell and the rushing attack to get off to a great start. The starting offensive line in its entirety hasn't yet played together (other than several practice sessions). Couple that with the idea Bell loves longer-developing rushing plays such as counters, draws and misdirections, and the entire month of October looks bleak per on the ground.
At the same time, what Bell can do through the air will be big. If Buffalo stops the rushing attack cold, Gase will have no problem in allowing Darnold to win or lose the game. Unlike Todd Bowles and Jeremy Bates, Gase will allow Darnold complete freedom at the line of scrimmage pre-snap. It was a sin to force the kid to call whatever play was called in the huddle during his rookie season. Quarterbacks just can't flourish in that world.
A great day through the air for Darnold and a solid Gregg Williams game plan (forcing Josh Allen downfield) will get it done in Week 1.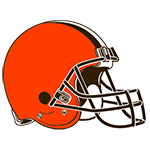 Week 2 vs. Cleveland Browns: 31-23 WIN (2-0)
Don't fully buy the hype. Odell Beckham Jr. doesn't necessarily mean the Cleveland Browns are back. What they did with their offensive line and losing Jabrill Peppers will loom large. Plus, culture, in football, is beyond crucial. It remains to be seen how OBJ and Baker Mayfield coexist.
The Jets will stun many so-called pundits by taking down the Browns at home on Monday Night Football. Remember, Gregg Williams understands this personnel. The OBJ/Jarvis Landry matchup will be tough on the outside, but constant pressure upfront will help turn the tide.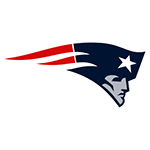 Week 3 @ New England Patriots: 26-21 LOSS (2-1)
In Foxborough, this one will be tough. Unlike previous seasons, both New England Patriots games come in the first half of the season. It's an absolute advantage for the Jets since the Pats usually need September to find their legs.
Give the nod to Tom Brady and Bill Belichick in this one, at home.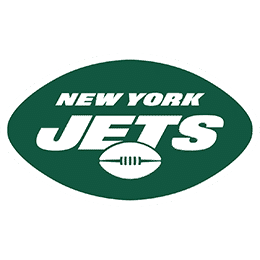 Week 4 bye (2-1)
No team wants the bye in Week 4. It's not what any coach wants to see.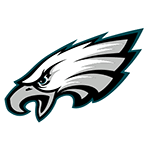 Week 5 @ Philadelphia Eagles: 38-24 LOSS (2-2)
The Philadelphia Eagles come into the season with a tremendous amount of talent. In Philly, breaking through one of the league's top offensive lines and blocking one of the top pass-rushing units will be a tall task.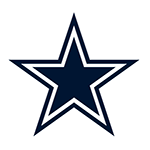 Week 6 vs. Dallas Cowboys: 17-7 LOSS (2-3)
Whenever the Jets take on a tremendous offensive line, it's "uh-oh" time. Again, the big heavies in the middle will have a tough time breaking through due to the deficiencies on the edge.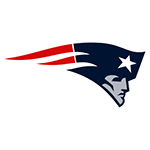 Week 7 vs. New England Patriots: 24-23 WIN (3-3)
Yes, the Jets knock off the Pats while riding a three-game losing streak. It's a tremendous (near) season-defining victory that could turn the tide of an entire season.
With tackle issues, Dante Scarnecchia's group will be dealing with less-than-brilliant pass protection. This bodes well for Henry Anderson and Jordan Jenkins outside.
The difference on the other side of the ball is Jamal Adams and C.J. Mosley who help take away what Tom Brady loves most: the short passing attack that looks to take advantage of mismatches with tight ends and backs.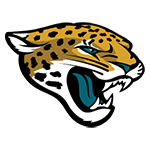 Week 8 @ Jacksonville Jaguars: 20-10 LOSS (3-4)
The Jacksonville Jaguars will be no joke in 2019. It's an unlucky break that the Jags are one of the two out-of-rotation games on the schedule this season. The eventual AFC South champs take out the Jets on a frustrating Sunday for Gotham Green.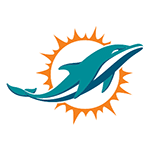 Week 9 @ Miami Dolphins: 41-20 WIN (4-4)
The Miami Dolphins will serve as the second Florida team in as many weeks on the road, but this time, the Jets roll. Josh Rosen is already the quarterback, meaning Ryan Fitzpatrick won't get his shot at revenge.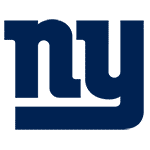 Week 10 vs. New York Giants: 30-28 LOSS (4-5)
While the world expects the New York Giants to struggle in 2019, ESNY understands just how legit Dave Gettleman remains as a team builder. He's an excellent personnel man and put together, perhaps, the best draft class this past spring.
The Giants knock off the Jets, making up for the last meeting four years ago.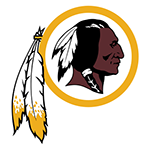 Week 11 @ Washington Redskins: 27-3 WIN (5-5)
The Washington Redskins come into the season with one of the worst rosters in football. If they surprise anybody, it will be to the tune of five or six wins (ceiling). New York takes advantage and improves to .500.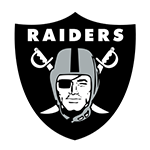 Week 12 vs. Oakland Raiders: 23-10 WIN (6-5)
Now the Jets are cruising in the soft part of the schedule, although NFL slates are rarely as they appear in August. Still, the Jon Gruden-led Oakland Raiders will be a downright mess by Week 12 and the Jets soundly take a victory.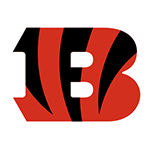 Week 13 @ Cincinnati Bengals: 28-17 WIN (7-5)
With Frank Pollack now the Jets offensive line coach, Joe Mixon will be hurting. Pollack performed wonders in Cincinnati a year ago. In 2019, the Bengals will be lucky to muster five wins.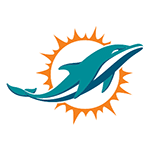 Week 14 vs. Miami Dolphins: 23-13 LOSS (7-6)
Just as you think the Jets are primed to win their fourth straight and improve to 8-5, a friendly divisional foe turns everything upside down. Remember, this is a divisional game. Anything can happen.
At MetLife Stadium, Rosen and the Fins stun the Jets. Darnold suffers through his worst game of the season.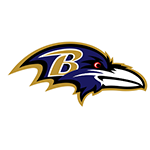 Week 15 @ Baltimore Ravens: 20-17 LOSS (7-7)
Reeling after the Dolphins shocker, the Jets lose a heartbreaker in Baltimore. With Lamar Jackson hurt, Trace McSorley manages the talented team late in the season as they battle for their playoff lives.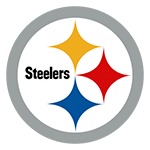 Week 16 vs. Pittsburgh Steelers: 23-17 (OT) WIN (8-7)
At 7-7, only winning out would give the Jets a tournament shot. A Sam Darnold-to-Robby Anderson overtime score on the 9-route gives New York the overtime win.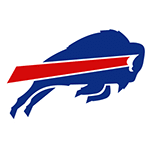 Week 17 @ Buffalo Bills: 34-21 WIN (9-7)
Adam Gase and the Jets put those horrid Orchard Park nightmares to bed with an astounding 34-21 win in Week 17. Needing help to get into the playoffs, the final week of the season proves an angel is on the team's shoulder.
AFC East, Playoff Results
New England Patriots 12-4
New York Jets 9-7
Buffalo Bills 7-9
Miami Dolphins 3-13
How can anybody in their right mind pick against the Patriots? It's comical at this point. Belichick's defense is as nasty as ever, and while the O-line took a hit and Rob Gronkowski is out partying, No. 12 is still the quarterback.
The Jets major competition for that second wild-card spot will be the Houston Texans, Baltimore Ravens and Cleveland Browns. The Los Angeles Chargers will take a major step back in 2019, falling out of contention, while the Pats, Pittsburgh Steelers, Jacksonville Jaguars and Kansas City Chiefs take home divisional titles.
Houston earns the No. 1 wild card with a 10-6 record and the Jets edge out the 8-8 Browns and 9-7 Steelers via head-to-head tiebreaker.
Wild-Card Weekend:
6. Jets (9-7) defeat No. 3 Jags (11-5) 26-20: The team is hot. After knocking off the Steelers in Week 16, they start to feel a little magic.
Divisional Weekend:
1. Chiefs (13-3) defeat No. 6 Jets (10-7) 34-24: Arrowhead is just too much for the upstart Jets. Darnold puts forth an Andrew Luck-type performance in January, but a lack of a dominant O-line and man-to-man cover guy dooms a successful Adam Gase first-year campaign.
Awards
Team Awards:
Team MVP: Jamal Adams
Offensive POY: Sam Darnold
Defensive POY: C.J. Mosley
Biggest Surprise: Brian Poole
Listen, Jamal Adams is the best player on this team and it isn't even close. The man who should have been voted a First-Team All-Pro safety in 2018 will get the nod in 2019 and lead the Jets in every way.
League Awards:
NFL Defensive Player of the Year: Jamal Adams
Pro Bowl Players: Jamal Adams, C.J. Mosley, Robby Anderson, Ryan Kalil, Leonard Williams
It's the Jamal Adams season. Whether he's in the robber, on the edge, man-to-man on the tight end, in the flat, as a linebacker, playing two-deep or even in centerfield, the LSU product breaks out as the league's best defensive player.
Final Thoughts, Stats
Following the draft and still under Mike Maccagnan, I was on the five, six or seven-win team train. With Joe Douglas, Ryan Kalil and a clear, sufficient vision, seven, eight or nine wins are much more appropriate for 2019.
The NFL isn't too difficult to figure out. Sure, talent is a big key, but due to the hardened salary cap, talent across 32 organizations is incredibly even. What wins in this league is quarterback play, trench dominance, coaching and vision. The Jets are now equipped with three of the four (missing trench play).
Adam Gase, while he still has much to prove, remains a tremendous offensive mind and play-caller. Gregg Williams is one of the great defensive minds of our time. And Joe Douglas, although it's early, he understands how to properly build a football team.
The organization is, finally, heading in the right direction and ownership even stepped up this past spring by giving Douglas full control (final say) over personnel. (It never works if two or more individuals are on the same plan within the hierarchical structure.)
Sam Darnold: 16 G, 4,240 YDS, 27 TD, 17 INT, 66.5 COMP%
Le'Veon Bell: 14 G, 1,150 RSH YDS, 8 RSH TD, 4.1 YPC, 510 REC YDS, 5 TD (Pro Bowl)
Quincy Enunwa: 15 G, 76 REC, 925 REC YDS, 7 TD
Robby Anderson: 16 G, 64 REC, 1,175 REC YDS, 8 TD (Pro Bowl fill-in)
Chris Herndon: 12 G, 52 REC, 700 REC YDS, 7 TD
Jamison Crowder: 13 G, 45 REC, 450 REC YDS, 3 TD, 320 RSH YDS, 2 TD
Quinnen Williams: 16 G, 11 SK, 13 TFL (Pro Bowl)
Leonard Williams: 15 G, 9.5 SK, 11 TFL (Pro Bowl fill-in)
Jordan Jenkins: 16 G, 6.5 SK
Henry Anderson: 16 G, 5 SK, 6 TFL
C.J. Mosley: 16 G, 120 TKL (Pro Bowl)
Jamal Adams: 16 G, 105 TKL, 3 INT, 5.5 SK (All-Pro)
Marcus Maye: 13 G, 6 INT, 7 PD
Trumaine Johnson: 15 G, 4 INT, 11 PD
Darryl Roberts: 16 G, 7 INT, 14 PD
Brian Poole: 16 G, 2 INT, 9 PD, 2.5 SK
Staff Picks
Geoff Magliocchetti, Jets Columnist
AFC East
1. Patriots (12-4)
2. Jets (8-8)
3. Bills (6-10)
4. Dolphins (3-13)
Playoff Seeding and Result (if any): N/A
Jets MVP: Jamal Adams
Jets Offensive Player of the Year: Ryan Kalil
Jets Defensive Player of the Year: Jamal Adams
Rookie of the Year: Blake Cashman
NFL Players Awards for Jets: N/A
Asking the 2019 Jets to make the playoffs may be a bit too tall of a task. Offensive progress has been made in the form of Kalil and Le'Veon Bell, but the process is not yet complete. The New England monopoly in the AFC East and established wild card contenders make the quest even more difficult. But, for a team that's creeping back into relevancy, an even mark is an attainable, even respectable, goal.
Kyle Newman, Jets Staff Writer
Jets Final Record: 9-7, miss playoffs
Jets MVP: Sam Darnold
AFC East Final Standings: 1. Patriots 12-4, 2. Jets 9-7, 3. Bills 7-9, 4. Dolphins 2-14
NFL Comeback Player of the Year: Le'Veon Bell
The 2019 season will be a big one for the New York Jets. Sam Darnold will be entering his second year, Le'Veon Bell Joins the squad and a new coaching staff. Expectations are high for these Jets and rightfully so. Still, they fall just short of the playoffs this year. The pass defense lets the team down one too many times to make the playoffs.
In his second year, Sam Darnold looks like the franchise quarterback the fanbase expects him to be. In the running game, Lev Bell reminds everyone that he is the premier back in the NFL by putting on a show in Adam Gase's offense. The offense comes close to being top 10 in the league, but a poor group of cornerbacks and the lack of a consistent edge rusher sinks the Jets season. However, due to the electric offense and an elite run defense, there will be optimism that 2020 will finally be the year the Jets dethrone the Patriots.
Justin Thomas, Jets Contributor
Jets final record: 9-7
Playoff results: N/A
AFC East final standings: 4-2
NFL awards: N/A
Team MVP: Sam Darnold
The Jets have one of the best rosters, talent-wise, in a long time. Expect Sam Darnold to take a big step this season and weapons such as Le'Veon Bell and Robby Anderson should help with that. Depth, especially on the defensive side, might be an issue; however, if the Jets can stay healthy, they'll be in the playoff picture late in the season
Garret Ey, Jets Contributor
AFC East
1. New England Patriots (13-3)
2. New York Jets (9-7)
3. Buffalo Bills (9-7)
4. Miami Dolphins (2-14)
Playoff Seeding and Result (if any): Wild Card #2, Divisional Round Loss
Jets MVP: Le'Veon Bell
Jets Offensive Player of the Year: Le'Veon Bell
Jets Defensive Player of the Year: C.J. Mosley
Rookie of the Year: Quinnen Williams
NFL Players Awards for Jets: Defensive Rookie of the Year – Quinnen Williams
Year two of the Sam Darnold era will be similar to the end of last year's campaign. Expect to see some brilliance in Sam's development with Adam Gase at the helm. The additions of Le'Veon Bell, Jamison Crowder, Ty Montgomery and, most importantly, additions to the offensive line will change the Jets offense from stale to dynamic.
The defense will be, in a word, nasty. Gregg Williams brings an unmatched attitude to a defense with tremendous potential. Expect big years from the core four of Jamal Adams, C.J. Mosley, Leonard and Quinnen Williams.
In what looks to be a tough year in the AFC, the Jets will earn a playoff spot and with that, anything can happen.