Travis Kelce, Zach Ertz, George Kittle and the rest of the Fantasy Football 2019 tight ends are clearly locked into defined tiers. 
Keep it simple when drafting a tight end this season. Be one of the first three to do it or be the last.
Tight ends in the second through fifth tier will provide sporadic production. If you decide to draft a tight end in that range, don't be afraid to drop or sit them if there is a tight end on the free agent wire that has a better matchup.
Don't feel obligated to draft a tight end in the first tier. It will hurt your depth at the running back and wide receiver position, which are the positions that will carry you throughout the season. It's a fantasy wasteland out there at tight end this year.
Tier 1
Zach Ertz, Philadelphia Eagles
In the 11 games that Carson Wentz was under center for the Eagles, he targeted Zach Ertz 106 times. He led all tight ends in targets per game last season with 9.8.
Over the past two seasons, nobody in the NFL has more red-zone touchdowns than Ertz with 15. Of all the tight end in the first tier, he will offer you the most value on draft day. Travis Kelce is going in the late first-round or early second. George Kittle is going in round three. Ertz is going in round four or five. All three will be within two or three fantasy points per game of each other.
Draft running backs and wide receivers in the first three to four rounds and snag Ertz if he's still there in round five. You will get the same production and your team will have more depth.
Travis Kelce, Kansas City Chiefs
Travis Kelce is going way too early in drafts this year. It's difficult to build a balanced team with good upside when you draft a tight end with one of your first two picks. Kansas City will be an explosive offense again this season, but don't expect the same ridiculous Madden-like numbers they put up last season.
If Kelce can fall to you in your drafts in the late third or early fourth round, draft him there. It's hard for me to recommend drafting him over the tier one talented wide receivers and running backs considering the drop off (especially for running backs) after the fourth round.
Kelce will be a stud again this year; just expect some regression in his numbers and don't draft him before you have a top tier running back and wideout on your team.
George Kittle, San Francisco 49ers
George Kittle exploded on the scene last season and now he's being considered a top-30 pick in drafts, which might be a little bit of a reach. He's hands down a top-three tight end this season, but there could a learning curve with Kittle and Jimmy Garoppolo since he missed most of the 2018 season.
Jimmy G's passing rating within 15 yards is 146 (158.3 is a perfect QBR), but Kittle, within 15 yards last season, struggled with two negative receiving efficiency ratings in the same zones league average is around 57 percent. Kittle does his damage in the middle of the field (41 percent receiving efficiency rating) and that is where Garoppolo is below average in QBR with 70. They will need to build some chemistry this season, but Kittle will be the team's best receiving option in the red zone this season.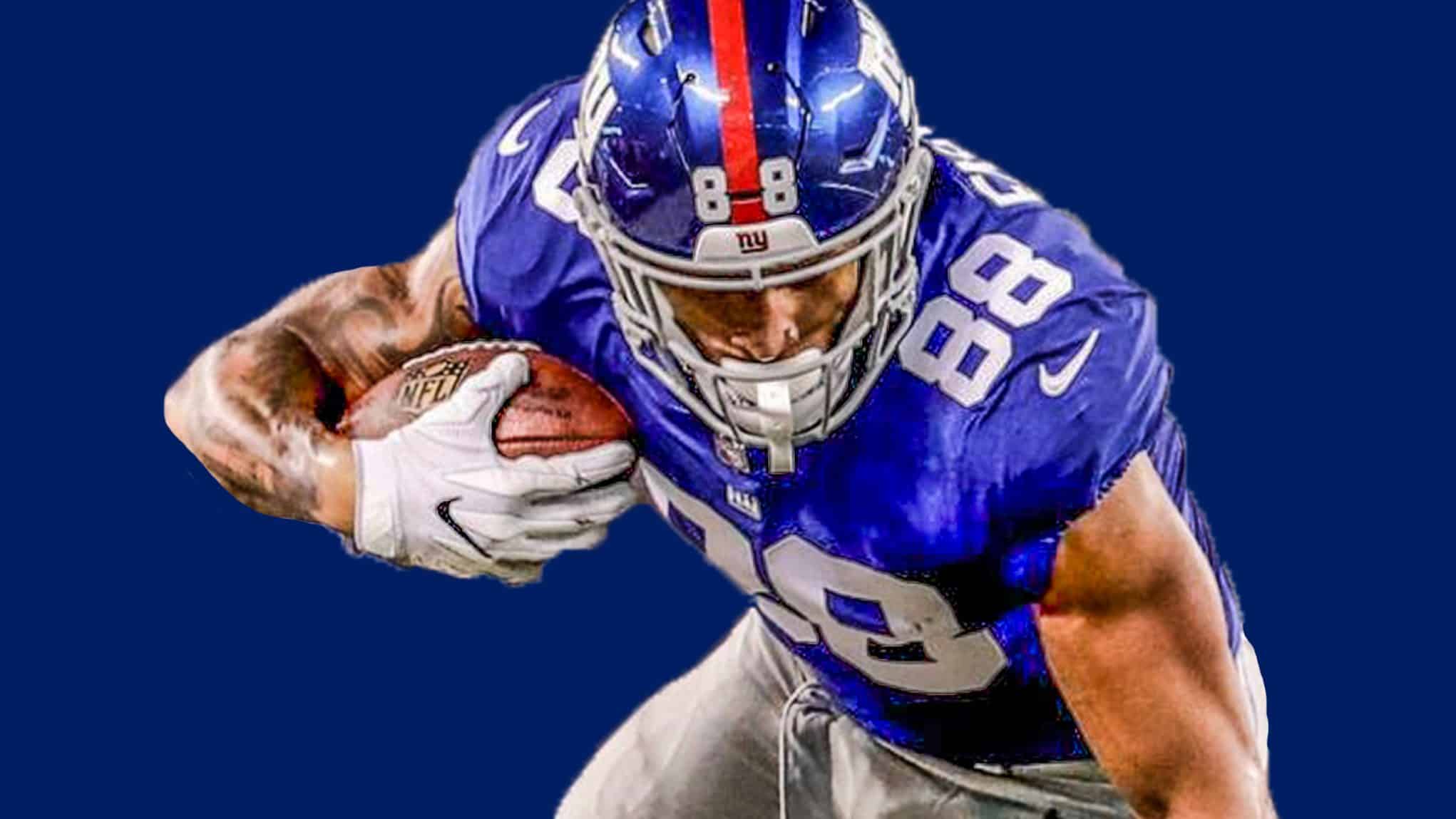 Tier 2
Evan Engram, New York Giants
If there is one tight end who could finish this season inside the top three who is currently outside of the Tier 1 group, it's Evan Engram. The New York Giants are limited outside of Saquon Barkley, meaning Engram should be the second option in the offense. If you miss out on the top tier tight ends, Engram offers you the upside to finish within the top three at the position. 
O.J. Howard, Tampa Bay Buccaneers
O.J. Howard is a popular "breakout candidate" this season, but there is too much risk to be drafting him where he is going in drafts this year (ADP No. 56, round six). In 24 career games, Howard has averaged just 3.6 targets per game, and he has only 60 career receptions. However, he has 11 touchdowns and his career average of 11.5 yards per target is the best of all-time for tight ends. He's got huge upside with his touchdown and big-play ability skills, but he has yet to stay healthy and that 3.6 targets per game stat is keeping him off most of my teams this season.
Hunter Henry, Los Angeles Chargers
If you draft Hunter Henry this season, realize his value will come in scoring touchdowns. Henry has a realistic chance to finish the season with double-digit touchdowns and Philip Rivers loves to target tight ends. Once you draft a handful of running backs and wide receivers, I would look at Henry in your draft because few tight ends have his touchdown ability.
David Njoku, Cleveland Browns
David Njoku has O.J. Howard-level talent and upside plus he comes without the injury risk. The Cleveland Browns will have an explosive offense and Njoku will be a big part of it. There will be a couple of three catch and 50-yard games for Njoku, but his upside is top five at tight end and he could be a big red zone target for Baker Mayfield in 2019.
Tier 3
Jack Doyle, Indianapolis Colts
If I don't draft one of the top three tight ends this season, Jack Doyle will be the one tight end that will end up on all my teams. When Jack Doyle was healthy last season, Eric Ebron's target's per game dropped down to just three a game (six per game when Doyle was hurt) and Doyle was on the field more. Doyle is going late in every draft and with his upside, he is worth the risk this season. In Doyle's last fully healthy season, he finished with 80 catches, which would make him a PPR monster at the position.
Jared Cook, New Orleans Saints
Jared Cook saw a career-high in targets last season with Oakland Raiders which lead to the best season of his career. However, don't buy into last season; the Raiders didn't have much for when it came to pass catchers. He has only had more than five touchdowns once in a season (last season) and his career-high in receptions was 54 before last year. Don't reach for Cook this year, he'll give you borderline top 12 tight end production, but he will be hard to trust on a weekly basis.
Eric Ebron, Indianapolis Colts
Just do yourself a favor now: don't draft Eric Ebron. He's not very good at football and he likes to play this game called "throw me the football and I'll drop it." The only reason he's this high on the list is due to the idea tight end isn't very deep talent-wise and he's got a top-five quarterback throwing him the ball. If Jack Doyle gets injured again, he will be a borderline top 10 option, but just avoid him at all cost, unless your league gives points for dropped passes.
Vance McDonald, Pittsburgh Steelers
Vance McDonald finished last season as the tenth highest scoring tight end and saw the 12th most targets with 73. He doesn't have the upside that some of the others have on the list, but he should be a consistent contributor in the offense and if you decide to wait on a tight end in your draft, McDonald is a tight end who should be on your radar.
Jordan Reed, Washington Redskins
If Jordan Reed could stay healthy, he would be in the tier one of tight ends. When Reed is on the field, he finishes as a top 12 tight end in 49 percent of the games he plays in. If you are looking for a tight end who is currently going undrafted and could finish inside the top five by the end of the year with risk, Jordan Reed is your guy.
Tier 4
Greg Olsen, Carolina Panthers
Father time catches up to everybody … except for Tom Brady. Greg Olsen, at this point, like most of these tight ends, are matchup plays. If he can stay healthy, he should be Cam Newton's second go-to target behind Christian McCaffrey but that is a big if at this point in his career.
Austin Hooper, Atlanta Falcons
Austin Hooper finished as the sixth-best tight end last season. That had to do with two factors: Atlanta's defense was awful and they couldn't run the ball. Devonta Freeman is healthy and that will help both the running game and the defense. When the Falcons are projected for a shootout, put Hooper in your lineup.
Delanie Walker, Tennessee Titans
See Greg Olsen.
Trey Burton, Chicago Bears
Trey Burton will finish as a top 10-12 tight end this season, but there won't be much excitement when you are rostering him. He has the potential to finish in the top five at the position, but just get ready for a boring ride all season.
Mark Andrews, Baltimore Ravens
I'm not sure if Lamar Jackson can actually throw a football, but I will take the pass catcher who will be within 10 yards of him at almost all times. The Ravens will run the ball a ton and I am hoping that when they get to the red zone, Mark Andrews will benefit from the defense stacking the box. He'll be a touchdown or bust play.
Kyle Randolph, Minnesota Vikings
Projected average Kyle Randolph stat line for 2019: three catches, 35 yards and a touchdown every third or fourth game. Let's hope you roster him the games he scores a touchdown.
Jimmy Graham, Green Bay Packers
Last season was the worst-case scenario for Jimmy Graham. He's played in 16 games in five of the past six seasons, he's averaged 8.8 touchdowns per season. He's got a healthy Aaron Rodgers throwing him the ball this season and he should be back to around the eight to nine number for TDs.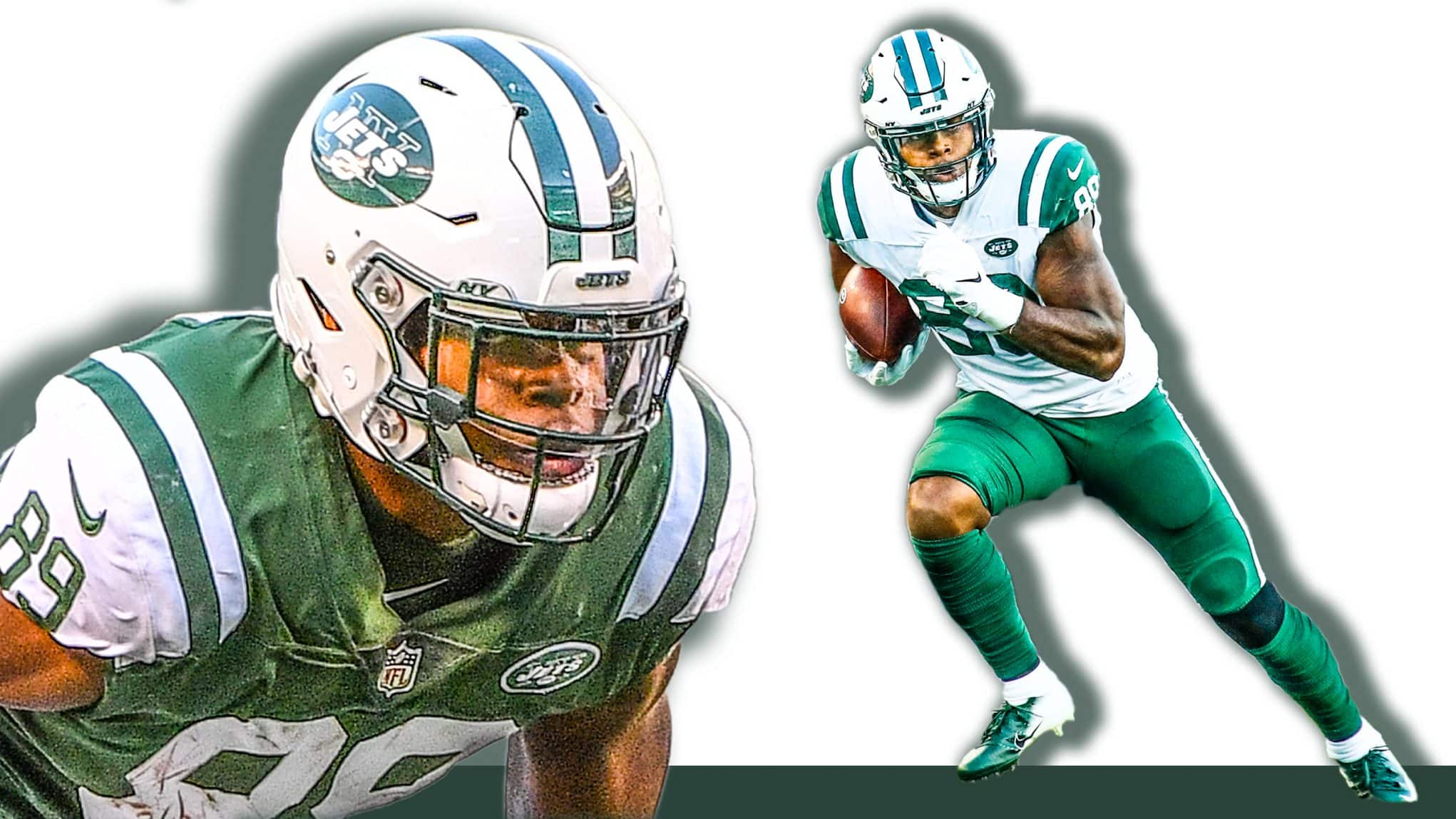 Tier 5
T.J. Hockenson, Detroit Lions
Mike Gesicki, Miami Dolphins
All young tight ends who have more value in dynasty leagues. If I had to pick one in this group to break out this season, it's Mike Gesicki. If any of them have a big first couple of weeks, I would look to add them. They are the next tier of good NFL tight ends, but they are all limited because of the offenses they are playing in this season.