The Brooklyn Nets could make noise as a stealth-contender amidst a shallow Eastern Conference. Today, ESNY's compares the squads. 

The roll-out of the Las Vegas odds for regular-season wins is perhaps my favorite part of the offseason basketball calendar.
As someone who works to create content for a living, the Vegas odds are nirvana for juicy ideas. In the past, I've produced articles like this one, hour-long podcasts, videos, and — I'm certain — thousands and thousands of tweets that assuredly aged poorly (please don't dig those up).
Last week, the odds for the 2019-2020 season very quietly trickled their way onto the world wide web. A couple of things stood out. Most notably, betting sites failed to project a single 60-game-winner; for reference, this would be the first season since 2011-2012 that a team didn't meet the 60-win threshold.
For this article, we'll be looking at Westgate's odds as our guide. Westgate projected five teams to finish ahead of the Brooklyn Nets in the upcoming season: the Milwaukee Bucks, the Philadelphia 76ers, the Boston Celtics, the Indiana Pacers, and the Toronto Raptors. Continuing with our weeklong trend of lineup analysis, let's see how Brooklyn matches up to each of these teams.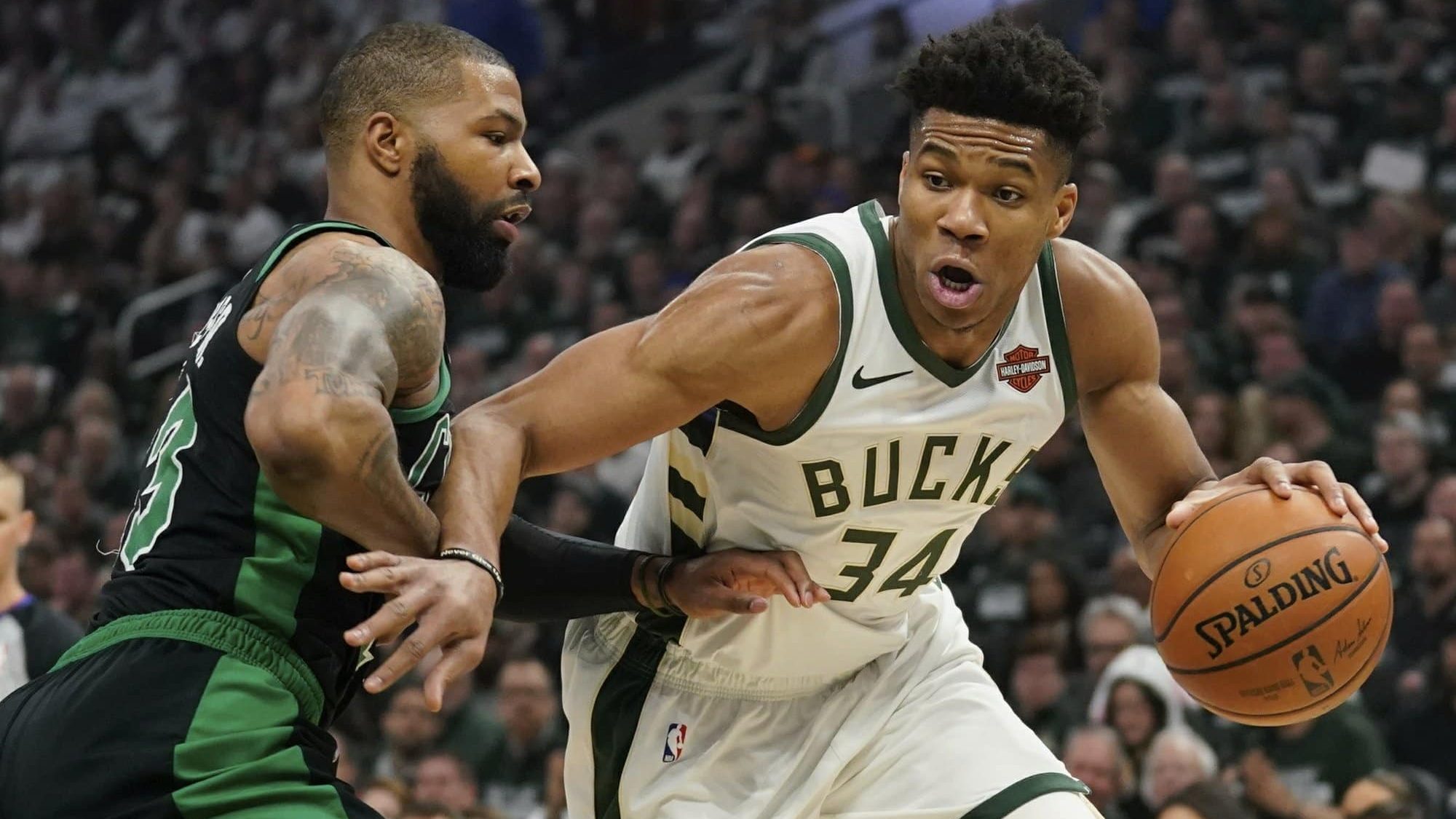 Milwaukee Bucks – 58.5 projected wins.
Last year, Eric Bledsoe ate former point guard D'Angelo Russell's lunch. So thank god the Brooklyn Nets replaced the Ohio State standout with Kyrie Irving, an All-NBA second-teamer who shot…6-for-15 during the regular season and 2-for-13 during the postseason with Bledsoe defending… crap.
Brooklyn never really had an answer for Milwaukee, but few teams could muster up much against the 60-win terror squad. Everything about the Bucks screamed "BAD MATCHUP" for the Nets.
Khris Middleton averaged a cool 21.7 points, 5.3 rebounds, and 4.5 assists on a 53.3/40/100 shooting line versus Brooklyn. That, um, seems like a problem. Middleton was an All-Star for a reason; he's a legit 6-foot-8 small forward with a high release point and 41.9% accuracy from behind the arc. None of Brooklyn's current players (new or old) have the defensive chops or reach to stay pace with the Texas A&M max player.
Brook Lopez is equally problematic for Brooklyn. Two of the best stretch centers in the league reside near the Great Lakes: Karl-Anthony Towns and Brook Lopez, the former Net All-Star. Neither of one of Brooklyn's centers (Jarrett Allen nor DeAndre Jordan) is particularly comfortable leaving the painted area, much less the restricted circle. Lopez had free-reign as a shooter against the young 2018-2019 Nets. Don't expect that to change.
Oh, and no biggie, but Milwaukee still boasts last season's regular-season MVP, Giannis Antetokounmpo; who, by the way, still has gobs of room for growth. Taurean Prince might be Brookyn's most versatile near-veteran-level player with the size to even think about stepping up to the plate against the Greek Freek.
Funny enough, the immediate growth of Rodions Kurucs and/or the readiness of rookie Nic Claxton could be essential versus a team like Milwaukee. Kurucs bring Andrei Kirilenko hustle and fierceness to the table; Claxton, as my buddy Evan Decruz pointed out, is a gazelle-quick power forward/stretch-5 with a Chris Bosh-like smoothness to his game.
Keeping pace with the Bucks — a team that ranked 7th in drives to the rim — isn't exactly a grand time. On paper, unlike Brooklyn's other bigs, the baby-Nets frontcourt credibly tracks opponents from the three-point line to the cup. But, relying upon a 20-year-old rookie and a 21-year-old second-year who spent July in summer league is a lot to ask.
If Kevin Durant makes his return next season and plays better than expected, this could be an Eastern Conference Finals preview. As you'll see shortly, the East is pretty wide-open outside of Giannis' Bucks. A rehabilitated and engaged Durant completely shifts the narrative versus Milwaukee. He's a possible Giannis-stopper on defense and averaged 23.8 points, 8 rebounds, 5.5 assists, 1 steal, and 47.9/44.4/89.5 shooting against the 2018-2019 Bucks. KD is fantastic.
I hate to use the phrase shoo-in but the East goes through Milwaukee this year.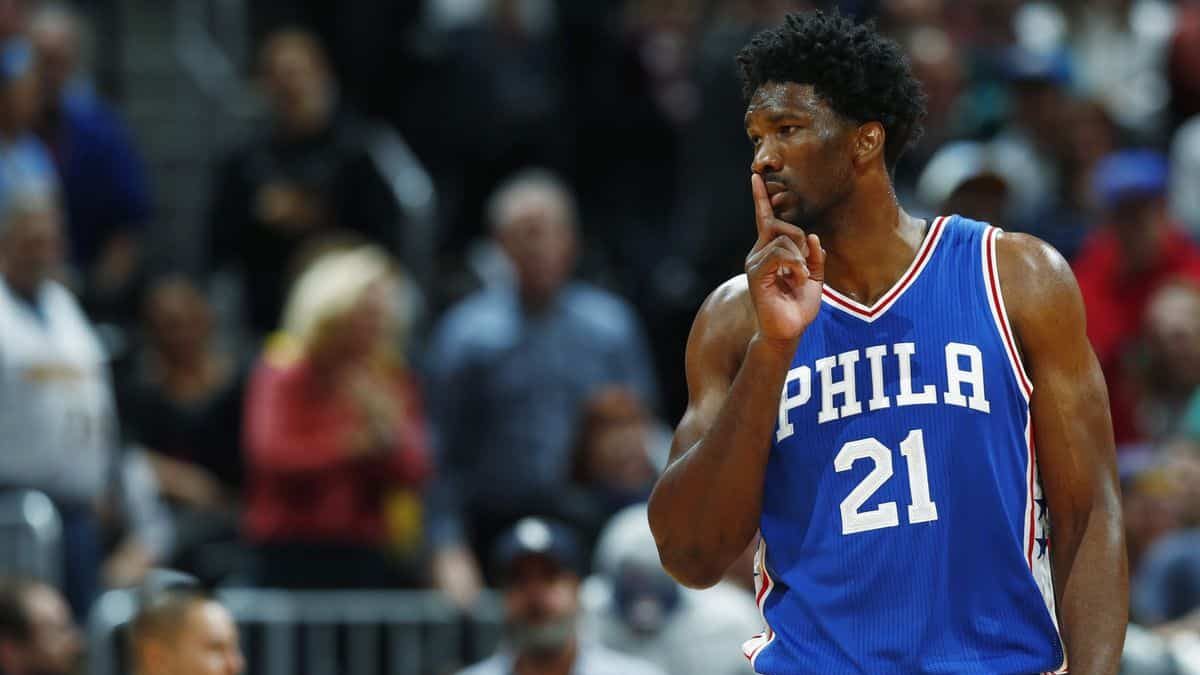 Philadelphia 76ers – 55 projected wins.
The series between Brooklyn and the superstar-heavy Philadelphia 76ers was closer than history would suggest. The Nets came out swinging in Game 1 and nearly won the pivotal Game 4. The closing Game 5 was a humiliating finish, to say the least, but this wasn't your typical pantsing of a gentlemen's sweep.
Opinions are varied on next year's Sixers. To some, Philadelphia took rivals down a peg by poaching one of the Eastern Conference's best players, Al Horford, to boost their frontcourt rotation.
Others, like myself, view Philly's offseason as a net-loss. Jimmy Butler seemed to have his vision set on Cuban cigars and Miami beaches, and the haul Elton Brand finagled was at least admirable. But Butler's exit provokes many questions for the Eastern Conference powerhouse. Who closes games for Philly with Butler out of the picture? Is Tobias Harris ready to shoulder that responsibility? And who rescues Philly from scoring drudges during big games?
Philly might feel the loss of J.J. Redick even more. Redick quietly had a career-year in 2018-2019, averaging 18.1 points, 44% from the field, and 39.7% from three. He's the NBA's top dog at hitting one-footed near-impossible trey balls, and his marksmanship was instrumental to Philly's success. Philadelphia's spacing was already cramped even with Redick on the floor; there's suddenly vast amounts of pressure on Horford (a lower-volume three-point shooter), Harris, and Josh Richardson (who shot 35.7% from three last year) to make outside shots.
For the 3rd straight season, Philadelphia failed to assess its biggest vulnerability; the Sixers are still without an answer for high-octane point guards. Brooklyn's new face of the franchise, Kyrie Irving, had no issue dropping buckets on Philly's new backcourt. Last year, he was 6-of-10 versus Josh Richardson and 6-of-12 versus Ben Simmons during the regular season.
Every guard outside of D'Angelo Russell had a field day against Philly's porous perimeter playoff defense (say that four times fast). I'll bet that trend remains the same. Right now, Caris LeVert and Spencer Dinwiddie are likely licking their chops just thinking about those opening driving lanes against Philly.
DeAndre Jordan might single-handily earn that $10 million per season if he can contain the monstrosity that is Joel Embiid. Jordan is a full 30 pounds heavier than Jarrett Allen. He held Embiid to 6-of-14 shooting in 2018-2019 and 10-of-24 shooting in 2017-2018.
Even with all of the player movement this summer, the matchup between the supersized Sixers and the small-ball Nets may appear completely unaltered. If anything, both teams doubled-down on their size (or lack thereof) during the summer spending. However, Brooklyn — and not Philadelphia — also managed to significantly improve their top-end talent.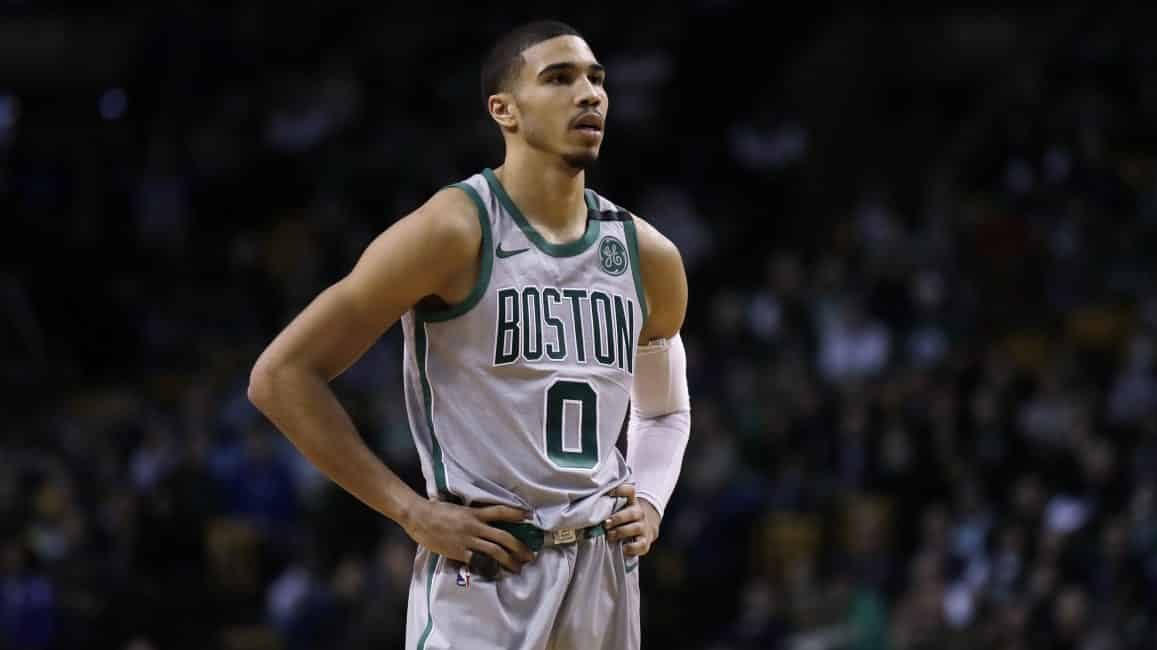 Boston Celtics – 49.5 projected wins.
Games between the Boston Celtics and the Brooklyn Nets should be fun next season. Obviously, there's some pretty bad blood between the Celts and one of Brooklyn's new faces.
Both playoff hopefuls are built around a crafty, yet undersized, All-Star point guard. Kemba Walker's star power was particularly brash against Brooklyn's defense last season. The 29-year-old averaged 30.3 points, 4.5 assists, 51.5% from the field, and 47.4% from deep in the four games played against the Nets.
Boston's X-Factor will be if one of Jayson Tatum or Gordon Hayward can develop into a reliable second option. With fewer hands on deck, perhaps Tatum stumbles into the required volume to fully find his footing. Hayward, given his traumatic injury, is more of a question mark. At the minimum, the Celtics need Hayward to round into form as the team's facilitator now that Al Horford is gone.
Boston certainly has the upper hand defensively with guys like Jaylen Brown and Marcus Smart eating up minutes; Brooklyn is stacked with more guys who can create their own shots (Caris LeVert, Spencer Dinwiddie, Kyrie Irving, etc). Meetups will be the ultimate test of offense versus defense.
Neither team was able to gain much separation last season. They went 2-2 during four regular-season games and the smallest scoring deficit was seven full points.
Given the number of question marks surrounding Boston's second-option, it's tough to project how the Nets will fare against the Conference rival. One thing is for certain: an Enes Kanter-Kemba Walker pick-and-roll defense is a 5-star dessert for Kenny Atkinson's Nets. Whether Brad Stevens can find a solution for this potential disaster remains to be seen.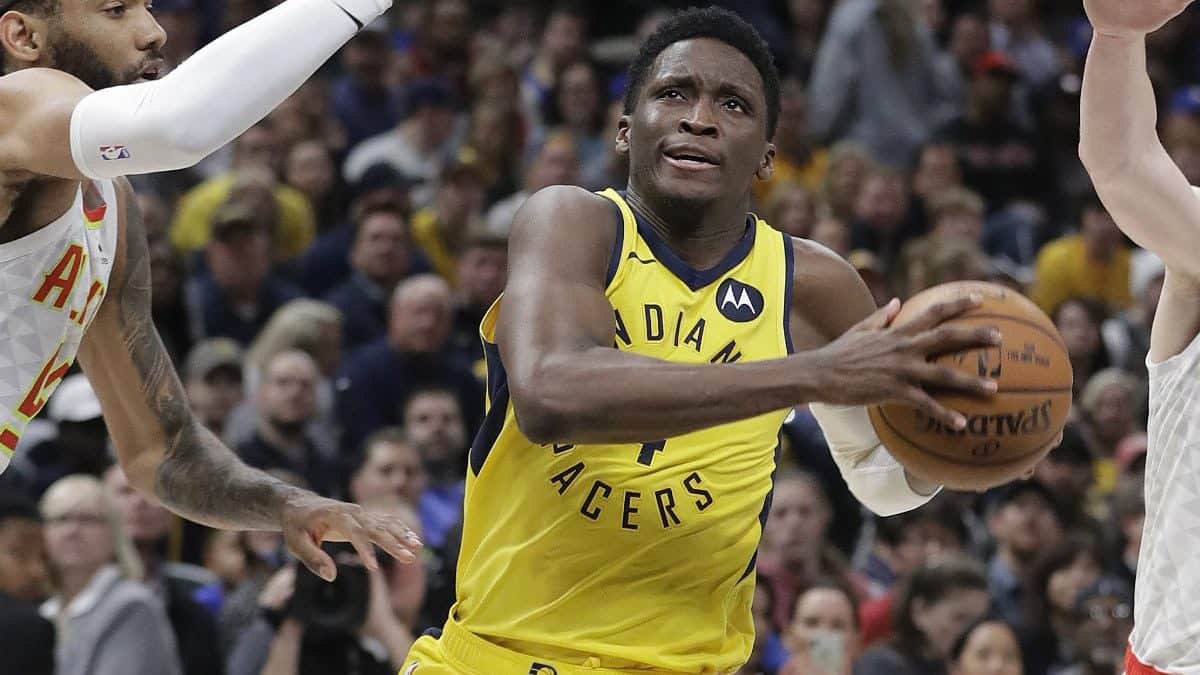 Indiana Pacers – 47.5 wins.
Violently hot take coming up: assuming that Kevin Durant does not come back next season, one of Indiana or Boston will advance to the Eastern Conference Finals.
At the moment, I would give the slight upper-hand to the Pacers after their exciting summer. Losing Bojan Bogdanovic's offense hurts; concurrently, the absence of Thaddeus Young's defensive versatility is painful as well.
But general manager Kevin Prichard did the right thing this summer by prioritizing offense. The Malcolm Brogdon sign-and-trade, while it was an overpay, was shrewd maneuvering. Brogdon is a Kyle Lowry type of player in that he's wildly efficient and consistently makes the right play on both ends of the floor. The lockdown backcourt of Victor Oladipo and Brogdon is nightmarish for opposing offenses. This could be an issue for the Nets, given that most of Brooklyn's talent is found at their guard positions.
Glancing at Indiana's roster, the Pacers are weirdly devoid of wings. Coach Nate McMillan may be forced to rely upon Justin Holiday at small forward an uncomfortable amount of time. With Durant sidelined, Brooklyn isn't exactly boisterous in the small forward department either. Joe Harris is really more of a shooting guard and Taurean Prince might top-out as a 4. Pacers fans can let out a sigh of relief.
Outside of the playoff-clinching victory over the Oladipo-less Pacers, Indiana kinda-sorta kicked the crap out of the Nets last season. While the Domantas Sabonis–Myles Turner twin towers alignment can be questionable against certain teams, the duo proved to be a valuable combination versus Brooklyn. Indiana's projected 4-5 tandem averaged a combined 28.7 points, 15 rebounds, 3 blocks, and 2.5 steals in their three games played.
In short: I don't love this matchup for Brooklyn. Indiana's staunch backcourt and springy frontcourt could be the ultimate antidote to Coach Kenny's Nets.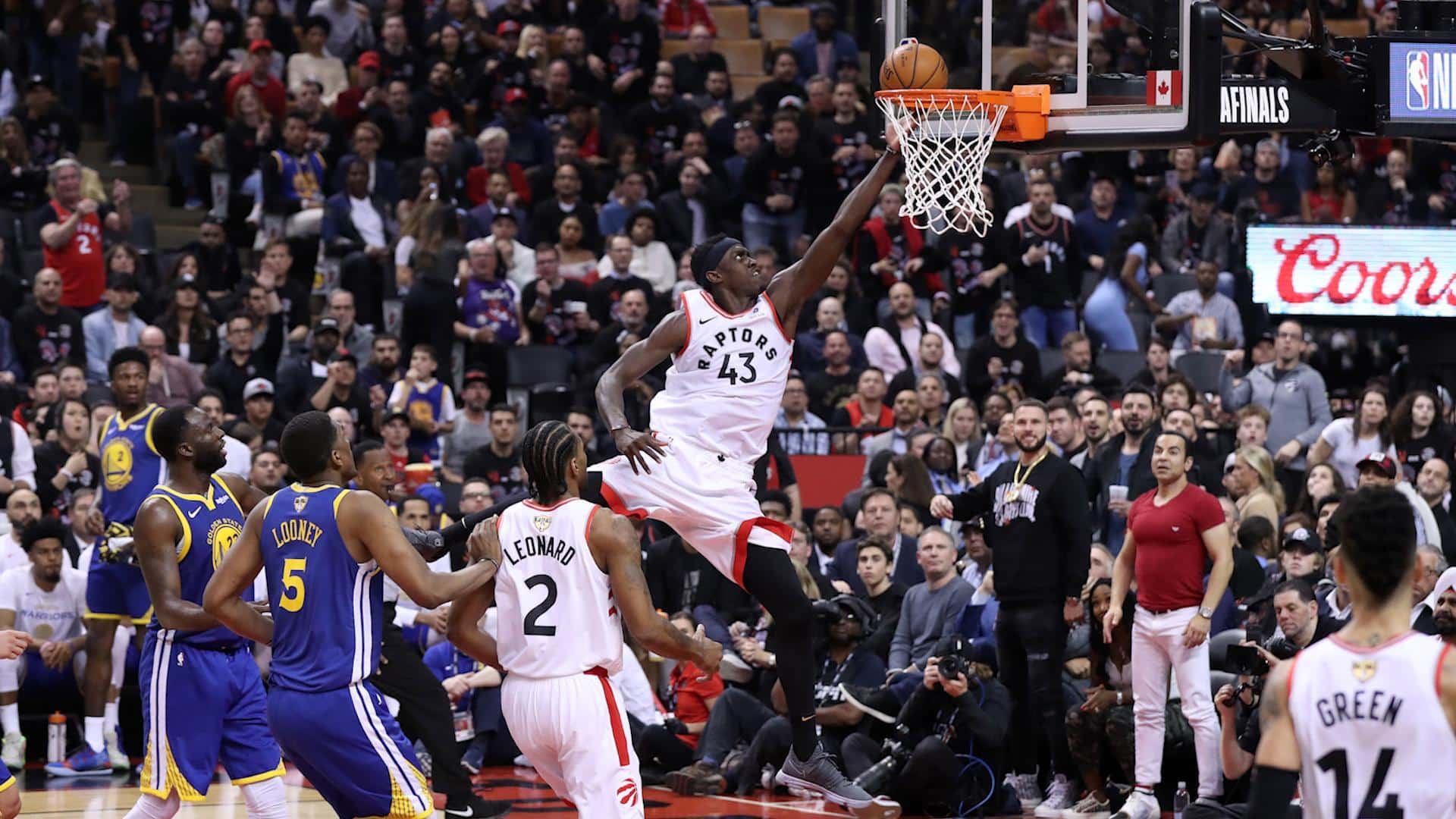 Toronto Raptors – 46.5 projected wins.
Now look, I think it's ridiculous to expect the Raptors to finish nearly 6 games over .500. But out of respect for the oddsmakers, I'll at least entertain the idea that Toronto is a legitimate conference rival.
Losing Kawhi Leonard is no joke. Although the Raptors fared extremely well without him last season (17-5), that win pace is highly unsustainable. Mike Bossetti of Raptors Rupture set the record straight on the subject at hand.
"In the 22 games Kawhi Leonard rested, Raptors opponents had a winning percentage of 45-percent, as opposed to 53-percent when he played. 8-percent might not sound like much, but it's actually more than four times greater than the difference between the easiest and hardest schedule in the NBA."
While Pascal Siakam had a wonderful 2018-2019 season, he's no longer a scrappy underdog playing second-fiddle on a great team. This year, he'll be thrust into the great northern lights as the face of the Raptors' franchise.
I'm getting flashes to last summer when Las Vegas projected the eventual 19-win Cleveland Cavaliers to win 30+ games. Even after losing LeBron James, experts felt that the Cavaliers — who were coming off four-straight Finals appearances — could possibly contend for a low-end playoff spot. Cleveland's core was ultimately overrated and the loss of LeBron was severely unaccounted for.
Toronto's nucleus is much better and far younger. Fred VanVleet, OG Anunoby, Siakam, and possibly Stanley Johnson or Rondae Hollis-Jefferson is at least the start of something. But it's more than likely that the defending champs ride the thin line of a 41-win finish for most of next season. If this is the case, expect expiring veterans Marc Gasol, Serge Ibaka, and Kyle Lowry to get dealt at the deadline.
Needless to say, the Raptors' lack of star power places them a level below Kyrie Irving and the Brooklyn Nets.