Michael Nania's New York Jets 2019 opponent quick look series takes a turn for South Beach when examining the rival Miami Dolphins. 

In 2019, the New York Jets will have the luxury of only once having to play road games in back-to-back weeks.
That will happen in Weeks 8 and 9, as the Jets will play back-to-back games down south. The first of that pair is against the Jacksonville Jaguars, while the second is the team's first meeting with the division rival Miami Dolphins.
Five weeks later, the Dolphins will drive up I-95 for a visit to MetLife Stadium in Week 14.
With the preseason opener under a week away, our 2019 Jets opponent preview series rolls on. Let's dig into what's been going on with the Fins.
RECENT MEETINGS
Sep. 16, 2018 (Week 2): Dolphins 20 @ Jets 12
Adam Gase enjoyed plenty of success against his future team during his tenure with the Dolphins, going 5-1 versus the Jets. That included a season sweep in 2018, his second of the Jets, after doing in his first season back in 2016.
In Week 2, the Jets were coming off of a mammoth 48-17 season-opening victory against the Lions in Detroit, which was played under the national spotlight of Monday Night Football. The team was riding high and came into their game against the Dolphins (who were also coming off of a win) as 3.0-point favorites.
The Jets came out of the gates slowly, as the defense was flustered and Sam Darnold struggled for most of the first half. Miami jumped out to a 20-0 lead with under a minute left in the first half.
Then, Sam Darnold sprung back to life. He led the Jets all the way down the field with under 40 seconds to go. However, in the spirit of the game for the Jets, they fell just inches shy of the goal line as time expired. Chris Herndon caught a short post route, but was stonewalled inside of the one-yard line.
The New York defense tightened up in the second half, while Sam Darnold started clicking. Unfortunately for him, the receiving core did not hold up their end of the bargain, as drops and bad route-running canceled out much of the magic Darnold was beginning to muster.
The Jets would score 12 unanswered points in the second half, but their offense continuously blew golden opportunities, and the chance of a miracle comeback slipped away.
In the game, Sam Darnold completed 25 of 41 passes for 334 yards, one touchdown, and two interceptions. One of the picks wasn't his fault, as Terrelle Pryor seemingly quit on a route in the end zone, leading to a pick. The 334 yards would go down as Darnold's second-highest total of the season, and it stands as the fifth-most ever posted in a game by a 21-year old.
Nov. 4, 2018 (Week 9): Jets 6 @ Dolphins 13
The Jets' 2018 trip to Miami will always be best remembered as the "Bad Snap Game."
Center Spencer Long launched an astronomical 13 bad snaps in the Jets' loss to Miami, with 12 of those coming in the second half.
Sam Darnold's ability to produce was seriously hampered by Long's snapping issues. On Long's 13 bad shotgun snaps in the game, Darnold completed 4 of 10 passes for 23 yards and only one first down, with one pick-six and taking three sacks.
On his pass attempts following an adequate snap, Darnold still threw three picks, but he completed 17 of 29 passes for 206 yards and 8 first downs while taking only one sack.
When forced to collect a bad snap, Darnold saw drastic declines in his yards per attempt average (7.1 vs. 2.3), first down rate (28% vs. 10%), and sack rate (30% vs. 3%). Other than the turnovers, Darnold actually produced competently when throwing off of good snaps.
Snapping issues aside, this game will also be remembered as the worst of Darnold's rookie season. Yes, he had to deal with an extremely rare deterrent. However, Darnold still made a lot of baffling decisions in this game that were inexcusable regardless of whatever else was going on. He finished the game with no touchdowns and four interceptions, with one of those a fourth-quarter pick-six that was ultimately the difference in the game.
A great performance by the Jets defense was wasted. They were taking on Brock Osweiler, but that doesn't take away from just how stout the defensive unit was in the game. The Jets allowed only 168 yards of offense, the fewest they had allowed since their Week 1 win over the Raiders in 2014. The 168 yards allowed also stands as the 32nd-fewest ever allowed in Jets history, and the sixth-fewest allowed by the Jets in a loss.
Following the game, Darnold missed three straight contests due to a foot injury that he apparently suffered in Miami. Fortunately, following his return from injury, Darnold would make fans forget about the Dolphins debacle with a strong finish to the season.
MIAMI'S OFFSEASON
Key Additions:
Ryan Fitzpatrick, Quarterback (FA: Tampa Bay) — Under new head coach Brian Flores, the Dolphins are without a doubt heading into rebuild mode. Enter Ryan Fitzpatrick. Coming off one of the best seasons of his career, Fitzpatrick was brought in to compete with a certain young quarterback the Dolphins added to the mix.
Josh Rosen, Quarterback (Trade: Arizona) — After being traded up for and selected 10th overall by the Cardinals, Rosen had a disastrous rookie season. The 21-year old had little support around him, but he was ultimately not very promising even independent of the infrastructure. With Arizona's selection of Kyler Murray, Rosen was subsequently traded to Miami. The Dolphins are probably hoping they'll be in a position to take their own quarterback at the top of next year's draft, but with the team not looking to compete this year, getting a look at Rosen seems worthwhile.
Key Losses:
Ja'Wuan James, Right Tackle (FA: Denver) — James received a huge deal from the Broncos, accepting a four-year, $51 million contract to become their new right tackle. James was Miami's highest-graded offensive lineman at PFF in 2018, ranking 30th among the 62 tackles to play least 50% of their team's snaps.
Cameron Wake, Right Tackle (FA: Tennessee) — After a decade in South Florida, Wake's illustrious career as a Dolphin has come to an end. The 37-year-old accepted a three-year, $23 million deal from the Titans. Wake posted 98.0 sacks in his Dolphins career, second in team history to only Jason Taylor.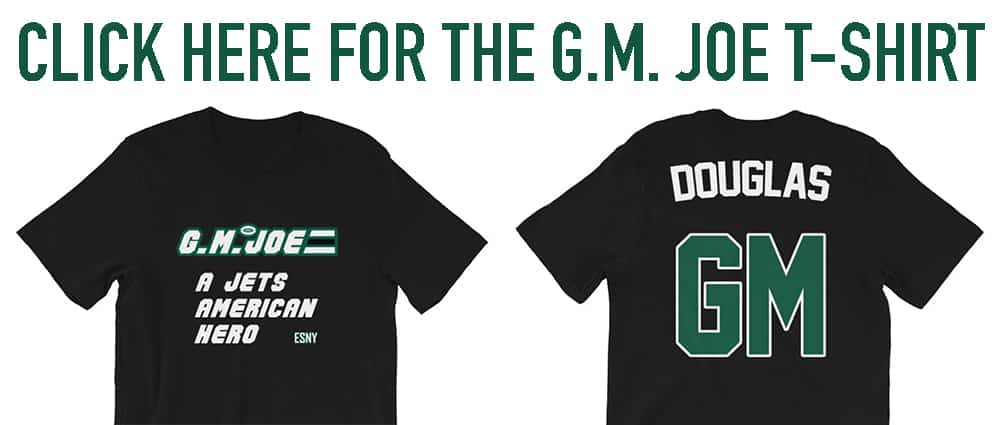 IMPORTANT NUMBERS FOR THE DOLPHINS
Need to maintain: #9 in rushing yards per attempt
Winning doesn't seem like it's going to be a major priority for the Dolphins this season, but if it is, they'll want to maintain their rushing efficiency from 2018. Last year, the Dolphins ranked ninth in the NFL in yards per carry, with a solid mark of 4.7.
Need to improve: #31 in yards allowed per pass play
If Miami wants a shot at Tua Tagovailoa or whatever other quarterbacks emerge to the top of the 2020 NFL Draft, then they probably don't want to improve on the things they struggled with last year.
That being said, the coaches and players on the field will never care for the tank even in the slightest and are always going to put in their best effort to pull out as many wins as possible. Pass defense is an area where the Dolphins will be looking to improve. They allowed an average of 7.3 yards per pass play last season, which ranked 31st in the league.
The Dolphins ranked 31st in net points last season. Will they improve on some of their many weaknesses? Would it actually be good for the long-term health of the franchise to have a decent 2019 season?
Miami is going to be a very interesting team to keep an eye on this year — and the Jets will get two good looks at them in Weeks 9 and 14.