The New York Jets will travel south in Week 8 to take on the Jacksonville Jaguars, a team poised to bounce back from a disappointing 2018.

A
fter an early-season run through the fire, featuring games against four straight 2018 playoff teams, the
New York Jets
will seemingly see a lighter stretch in the middle portion of the season. That could start in Week 8 when they visit the Jacksonville Jaguars.
Jacksonville is a really interesting team. Mentioning them as the start of an "easy" stretch is a slight, but there's a decent shot a trip to Jacksonville is no gimme this year. The team is fewer than 20 months removed from a trip to the AFC Championship Game. They're stacked on defense and finally made an aggressive move at quarterback, grabbing Super Bowl MVP Nick Foles.
Will things get back on track? We'll have to see. If so, Week 8 could be yet another difficult matchup for the Jets in the first half of their schedule. But if Foles can't right the ship, Jacksonville might be just the team the Jets want to see as they hope to get their season really rolling.
Nobody knows what will happen. We always try to run through a team's schedule thinking we know which games will be easy and which games will be hard, but in reality, we know nothing. Anything can happen in the NFL.
Before the Jets visit Jacksonville for the second consecutive year, let's take a look behind the curtain of Jacksonville's 2019 offseason and the recent history between them and the Jets.
RECENT MEETINGS
Nov. 8, 2015 (Week 9): Jaguars 23 @ Jets 28
The third of four-straight wins against the Jaguars, the Jets' victory over Jacksonville in the ninth week of the 2015 season was a crucial one.
Following a 4-1 start, the Jets had plateaued, losing back-to-back games against the Patriots and Raiders as they fell to 4-3.
New York came into its game with the 2-5 Jaguars hoping for not only a ship-righting victory but a win that was a convincing one as well.
Early on, things seemed headed in the right direction. The Jets led 14-3 after the first quarter thanks to touchdowns from Eric Decker and Chris Ivory.
Jacksonville hung tight, however. They would slash the lead to 14-13 in the third quarter thanks to a 30-yard bomb from Blake Bortles to Allen Hurns, and a field goal from Jason Myers (future Jet).
Things got rough late, as after the Jets took a 28-16 lead, the Jaguars sliced the lead 28-23 late in the fourth. The Jags would get the ball back with under a minute left on their own eight-yard line, but Marcus Williams sealed the win for the Jets with an interception.
The Jets won despite gaining only 29 rushing yards on 28 carries, an average of 1.04 yards per attempt. It was the second-fewest yards per carry ever gained by the Jets in a victory.
Oct. 1, 2017 (Week 4): Jaguars 20 @ Jets 23 (OT)
The Jets entered their 2017 matchup with the Jaguars on a different foot. The 2015 team entered the game on a losing streak, but still maintaining a winning record and high hopes for the season.
On the contrary, the 2017 team entered their matchup with the Jaguars coming off of a victory, but still owning a losing record, in the early part of a season in which they were expected to compete for the No. 1 pick.
The Jets were projected by Vegas for 3.5 wins in 2017, and over the first two weeks of the season, they looked every bit capable of falling under that number. The Jets offense, led by Josh McCown, was immobile against the Bills and Raiders.
However, the Jets would end up beating their very low expectations in 2017. It started with a home-opener win over the Dolphins in Week 3 and continued against the Jags in Week 4.
Entering this game, Jacksonville was 2-1 and owned the best point differential in the NFL. Despite losing this game and falling to 2-2, that point differential would prove no joke as this Jags squad later made a run to the AFC Championship.
In the game, the Jets and Jags exchanged blows early until the Jets went up 20-10 late in the third. An 81-yard Myles Jack scoop-and-score in the fourth would tilt the tides, as Jacksonville eventually tied the game on a Myers field goal to force overtime.
The teams exchanged punts until late in the period, a 70-yard Lachlan Edwards punt pinned the Jaguars deep. Jacksonville punted back to the Jets from their own two-yard line, giving the Jets great field position. With just 32 seconds left, Chandler Catanzaro won it from 41 yards out.
In this game, Edwards became the first player to have a 70-yard punt and a 30-yard pass in one game since Randall Cunningham did it in 1989. Edwards threw a floater to Marcus Williams on a fake punt.
Sep. 30, 2018 (Week 4): Jets 12 @ Jaguars 34
Sam Darnold's second consecutive road trip was a disastrous one. He finished this game with no interceptions, but very nearly was picked off on at least three occasions, luckily seeing defenders drop catchable balls.
Jacksonville dominated the Jets from start to finish, picking up a season-high 503 yards of offense. It took them some time to take over on the scoreboard, but eventually, they took an 18-0 lead as they scored a safety a few minutes into the third quarter.
Jets fans know this game as the contest in which the Jets couldn't stop the shallow crossing route. Jaguars ran drag routes and slants all day with nobody covering them, leading to multiple drives of astronomical length for Jacksonville.
Jordan Leggett scored his first and only touchdown as a Jet in this game, a two-yarder from Darnold early in the fourth.
Jacksonville came out of this riding high at 3-1. However, their downfall began immediately following the win over New York. The Jaguars would lose their next seven games, not winning again until Dec. 2.
JACKSONVILLE'S OFFSEASON
Key Additions:
Nick Foles, Quarterback (FA: Philadelphia) — The Jaguars were patient with Blake Bortles, but his breakout never came, and the time for the team to make a bold move under center finally arrived. They took a swing for the fences, going with a high-risk, high-reward investment in Super Bowl 52 MVP Nick Foles. Jacksonville gave the 30-year-old quarterback a four-year, $88 million deal with $50 million guaranteed.
Foles has been lights out in his playoff career, going 4-2 in his six postseason starts as an Eagle while throwing for 11 touchdowns, five interceptions, 7.8 yards per attempt, and a 98.8 passer rating. That's the fourth-best career playoff passer rating among active quarterbacks with at least two playoff trips, behind only Aaron Rodgers, Drew Brees, and Matt Ryan.
However, outside of his one miraculous playoff run, Foles has proven to be very mediocre in the NFL. In the four regular seasons since the end of his first stint in Philadelphia, Foles has thrown for 22 touchdowns and 16 interceptions while posting poor numbers of 6.4 yards per attempt and 81.1 passer rating. Among the 41 quarterbacks over that span with at least 500 passing attempts, Foles ranks 37th in passer rating and 38th in yards per attempt.
Which Foles will Jacksonville get?
Key Losses:
Blake Bortles, Quarterback (FA: LA Rams) — Bortles (or "The BOAT" as he has come to be known) has seen his reign in Duval come to an end. He threw for 18,420 yards, 106 touchdowns, and 75 interceptions over 78 games in Jacksonville, owning a 26-50 record as a starter.
Malik Jackson, Defensive Tackle (FA: LA Rams) — Jackson, the 29-year-old defensive tackle who made a Pro Bowl with the Jags in 2017, signed a three-year, $30 million deal with Philadelphia.
Jackson's sack total dropped to a measly 3.5 in 2018, but he has been highly consistent with his reliability and pass-rushing production throughout his career. Jackson is one of only four defensive linemen to play 16 games in each of the past six seasons. He's one of only 13 players to post 10-plus quarterback hits in each of the past six seasons.
Jackson has also racked up 10 quarterback hits over 11 playoff games, placing him eighth among active players in career playoff quarterback hits. He had two knockdowns of Ben Roethlisberger in Jacksonville's signature victory over the Steelers in the 2017 Divisional Round.
In total, Jackson had 19.0 sacks, 46 quarterback hits, 31 tackles for loss, nine passes defended, and four forced fumbles in 51 games with the Jaguars, never missing a contest.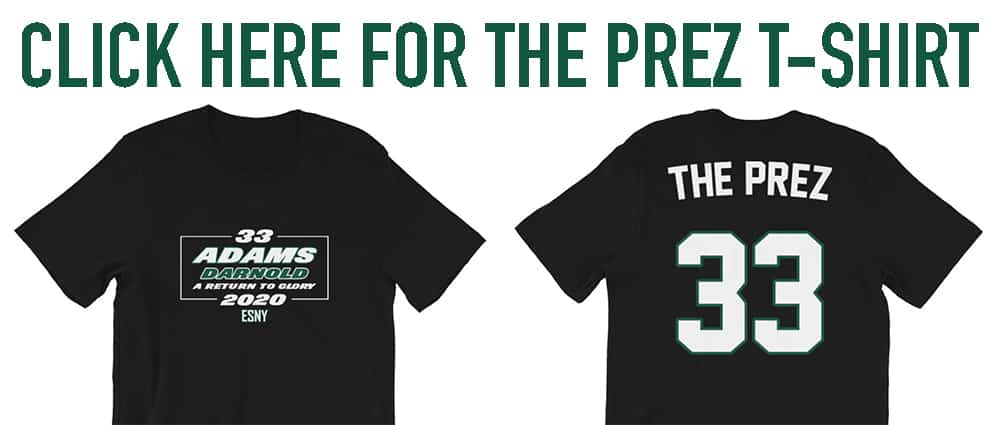 IMPORTANT NUMBERS FOR THE JAGUARS
Need to maintain: #4 in total scoring defense
The 2018 Jacksonville defense wasn't close to what the 2017 unit was, but they were still pretty good. In spite of playing with the eighth-worst average starting field position in the league, the Jaguars defense ranked sixth in the NFL in fewest points allowed per drive last season. They also ranked fourth in total scoring defense, fifth in fewest net yards allowed per pass play, sixth in defensive DVOA, and eighth in red-zone defense.
However, if Jacksonville is going recapture and/or surpass the magic of their 2017 season, their 2018 level of defensive performance probably won't be enough. The Jaguars likely need to be dominant on defense if they are going to compete in the AFC. In 2017, Jacksonville ranked tops in both fewest points allowed per drive and net yards allowed per pass play, in addition to placing second in both takeaways and red zone defense.
The Jaguars could really benefit from a return to that level of dominance — but at least maintaining their borderline top-five level from 2018 is a must.
Need to improve: #31 in points per drive
The Jaguars offense left the defense out to dry last season. They were in the bottom half of the league in most offensive categories, and ultimately they scored fewer points on their average drive than every other NFL team besides the futile Arizona Cardinals.
Jacksonville doesn't necessarily need Nick Foles to carry their offense to juggernaut status, but they do need stability and consistency. Jacksonville turned the ball over on the third-highest percentage of their drives last season, and had the league's third-worst net yards per pass play average.
It is borderline impossible to field a playoff team in the modern NFL while carrying those rankings. At the minimum, Jacksonville simply needs Foles to get their offense up to performing at a league-average level. The 2017 AFC Championship-bound Jaguars ranked 19th in fewest turnovers and 15th in passing DVOA. If Foles can lift the Jaguars offense to a similar level of respectability, it should be enough to put the fate of the team in the hands of the defense.