D'Angelo Russell's short but sweet run with the Brooklyn Nets helped alter the perception and trajectory of the franchise. 
My memory is horrendous. Birthdays, appointments, events and the like are subject to be lost in the confines of my mind if I forget to write them down. Few things outside of Seinfeld quotes and song lyrics imprint themselves into my brain. One experience that has stuck with me, though, is when D'Angelo Russell joined the Brooklyn Nets. 
I can recall that evening vividly. It was a Tuesday. The sweltering New York heat began to subside as the sun tucked itself in behind the horizon. Dinner that evening was a burrito from Moe's. I pulled into the parking lot, ready to destroy a delicious combination of rice, steak, and cheese, complemented by lettuce, sour cream, and queso.
I was probably 15 feet away from my car when Adrian Wojnarowski of ESPN dropped the news. A hurricane of feelings ensued. I got light-headed. They did it, I thought to myself, the Brooklyn Nets got a star! 
At that point, Russell was a 21-year-old outcast. The Los Angeles Lakers drafted him No. 2 overall in 2015, but the relationship between the two parties eroded in the blink of an eye. Russell experienced a tornado of criticism after "snitching" on Nick Young, who was caught on video explaining how he cheated on his then-fiance Iggy Azalea.
The Lakers exiled their young guard. He garnered a reputation as being immature and untrustworthy. Even so, Russell was a kid at the time. One could argue he should've known better, while others say Young shouldn't have been so open about his infidelity.
Regardless of your viewpoint, it's in the past. 
The Lakers felt it was easier to deal Russell instead of trying to work with him, both on and off the court.
Most young players mature as they spend more time in the league. What assists their development is a stable coaching staff and front office equipped with guys who are prepared to deal with a wide array of scenarios.
Although Russell wasn't the best influence off the court, his numbers were decent. As a rookie, he posted 13.2 points and 3.3 assists in 28.2 minutes. Additionally, he shot 35.1% from behind the arc. The former Ohio State star played well enough to land on the All-Rookie second team, but the Lakers struggled to tap into his potential. 
In the beginning, acquiring Russell was bittersweet. The deal meant taking on Timofey Mozgov's albatross contract. More saddening than that was Brook Lopez's departure. Lopez is arguably the most beloved Net in franchise history. He was (and still is) an excellent ballplayer, and he balanced out his intensity with an infectious off-court goofiness. Still, it was the right thing for Brooklyn to do.
The additions of head coach Kenny Atkinson and general manager Sean Marks signaled the beginning of a rebuild. Lopez's skill set better suited a contender. Los Angeles wasn't that, but they were concerned about clearing cap space to bring on LeBron James. In doing so, they gifted Brooklyn a revolutionary talent, at least as far as the prospects of the franchise are concerned. 
Russell joined the Nets with some baggage and a gaggle of questions. How durable is he? Does he have the scoring and playmaking skills to become a franchise player? Will his decision-making and shot IQ improve?
If you were to judge Russell by his first campaign in Brooklyn, you would've likely seen cause to give up on him. He appeared in just 48 games after playing 63 the year before. He averaged 15.5 points and 5.2 assists, the former being less than his second season; Russell, of course, played fewer minutes (25.7 to 28.7 the previous year). Rounding out the less-than-stellar stat line was a true shooting clip of 50.9% and an assist-to-turnover ratio of 1.67-to-1. 
There are reasons why Russell struggled. First, the injury. Being sidelined for an extended period destroyed his rhythm, and it was a different system for him to acclimate to. Concerns still arose, though. The 2018-19 season was the last of his rookie contract. He produced modestly on a small salary ($5.5 million), but a franchise player needs to do better. Much better. Last summer was a crucial one for the Kentucky native. He understood that. 
All players progress at different rates. Not every star college player is going to burst onto the scene like Carmelo Anthony or Ben Simmons. Most need time to grow, and some take longer than others. Russell needed time, along with a capable player development staff. Three years proved to be enough. 
To begin his fourth season, Russell shocked viewers and finished opening night with eight points and five assists. His October splits aren't flattering and resembled his tenure with the Lakers: 15.1 points, 5.5 assists, 40.6% shooting.
He did have a couple of solid outings, one being a 25-point performance against the Golden State Warriors. Russell, however, didn't find consistency until November. He began the month with 11-straight double-digit scoring performances. His high-point was 31 against the Minnesota Timberwolves on the night Caris LeVert suffered that gruesome lower leg injury. 
Brooklyn found themselves struggling to pick up wins. LeVert was the first option. With him gone, the team leaned on Russell more than ever. The Nets' memorable eight-game losing streak wasn't that long ago, and Russell shot just 38.8% from the floor over that span, which offset his 19.4 points. Brooklyn was jockeying with the New York Knicks for a spot in the lottery. The idea that Russell could lead a team was all but dead.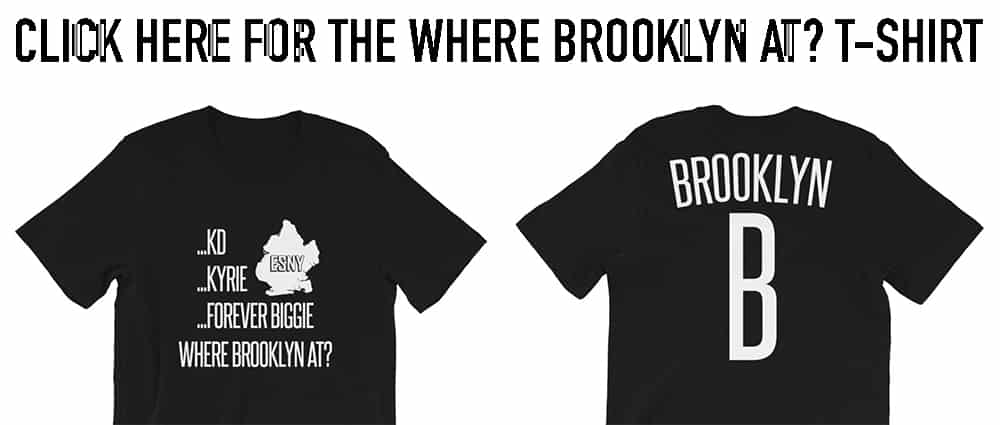 The Nets ended their tailspin with an impressive win over the future NBA champion Toronto Raptors. Russell went shot-for-shot with Kawhi Leonard, totaling 29 points on 13-of-22 shooting. His inconsistency, however, reared its ugly head. Over the next three games, he scored 29 points combined before amassing 32 and 22 in consecutive tilts.
At that juncture, Brooklyn had strung together six victories and would add one more before seeing it end. Russell didn't make drastic improvements scoring-wise but maintained remarkably efficiency: 47.3% overall, 39.0% on threes. 
As Brooklyn continued to accumulate triumphs, Russell found his rhythm. On Jan. 7, however, he managed just five points on 2-of-6 shooting. That game was his last single-digit scoring performance of the regular season. 
From the middle of January onward, Russell became a legitimate 20-point threat, capable of putting up 25 points in only 30 minutes of playing time. On top of that, he became a spectacular playmaker. Some of his more exceptional performances include a 40-point outburst against the Orlando Magic where he poured in 24 second-half points and drilled the go-ahead three with 27.1 seconds remaining.
Speaking of clutch shots, I figure it's an appropriate time to bring up Russell's Dec. 18 contest against his former team. Although his scoring numbers weren't overly impressive (22), Russell dished out 13 dimes and gave Brooklyn a six-point lead on a three over the top of Kyle Kuzma with 22 seconds left. 
Continuing with the theme of Russell feasting against his former team, there was that fateful night back in March where the castaway's 22 points eliminated his former club from playoff contention. Poetic, isn't it? 
Incredibly enough, Russell's dismantling of the Lakers came on the heels of one of last season's most extraordinary showings. Just three days prior, Brooklyn faced off against the Sacramento Kings. The Nets pulled off the 123-121 victory, and Russell led all scorers with 44 points. It was an explosive evening, no doubt. But more than half of Russell's output came in the fourth quarter. The All-Star drenched the Kings with 27 points in the final frame, giving Brooklyn the necessary push for victory. 
From Jan. 9 to the end of the regular season, Russell averaged 24.3 points and 7.6 assists. He also shot 37.7% from three. He didn't miss one of those 40 contests and was instrumental in the team going 22-18. They secured the sixth seed in the Eastern Conference. The season didn't end favorably, unfortunately, but the offseason was tremendous. 
Russell validated himself as a star. In two years, he went from a laughing stock to an All-Star who finished as a finalist for the Most Improved Player award. Teams took notice. The Golden State Warriors gave him a four-year, $117 million max contract.
To see Russell go is upsetting. He was an electrifying player who made Nets basketball fun again. Each night, fans could turn on their TV or file into the Barclays Center and experience something. For a while, the franchise didn't have that appeal.
Further, Russell's development and the team's overall improvement with him at the helm proved that they're no longer a joke. The coaching staff is competent. The front office is as well. Objectively speaking, the Nets were one of the league's most enticing destinations this summer, even if things like attendance weren't too high.
Kevin Durant and Kyrie Irving wanted to play together on a winning team. The Nets could've approached free agency conservatively and re-signed Russell, waiting another year or two to make a run at an A-list free agent. That strategy would've been fine if Russell didn't close out the year as he did. Brooklyn had the pieces to aid him, but he remained the primary shot creator; when the team needed a bucket, they looked toward him. Now, imagine how lethal the unit can be with Irving or Durant. It's a scary prospect. 
I hope that Nets fans really appreciate what Russell did for the franchise. New York City is now a two-team town, and the Barclays Center has a boisterous group of supporters that show unwavering support toward their team. Irving and Durant are going to thrive under Atkinson.
If all goes to plan, the Nets will contend for a title in 2020-21. It's hard to comprehend Brooklyn bringing home a championship, but the possibility is legitimate. They don't have that chance without Russell.
With that in mind, I want to leave with this: Thank you, D'Angelo.