New York Jets linebacker C.J. Mosley believes the rest of NFL is sleeping on them, wants to prove the doubters wrong in 2019.
Going into the 2019 season, the New York Jets will be looking to rebuild and become contenders in the AFC. They haven't made the playoffs each of the last eight seasons, and the organization is searching for ways to turn that all around.
There's some optimism for the Jets this season, however. With a new head coach in Adam Gase, a new running back in Le'Veon Bell and an improving quarterback in Sam Darnold, the offense should be very effective. The defense should improve as well, with safety Jamal Adams, rookie defensive lineman Quinnen Williams, and acquired linebacker C.J. Mosley.
The latter took the time to speak with Eric Allen of the Jets official website about the team's potential.
"Now that we've got a new little mix-up, got some new people around and some new faces, we're all eager and we're all ready," Mosley said. "We know the whole NFL is sleeping on the Jets, so we're ready to prove them wrong."
The Jets signed Mosley, who was previously with the Baltimore Ravens, to a five-year, $85 million deal in March. He deserves that kind of money too. Mosley has been selected to the Pro Bowl four times and has been a Second-team All-Pro four times as well, and he's only 27 years old.
Mosley touched upon his reasons for joining the Jets, as one of them was to turn the organization around as a whole and to correct the people who he knows have been doubting them.
"They always have been," Mosley said of the doubters. "Even I was when I wasn't here. You've got to be honest. That's another reason I came here, I'm always about great tradition and what better city and what better state to come in and turn a great organization around and be champions."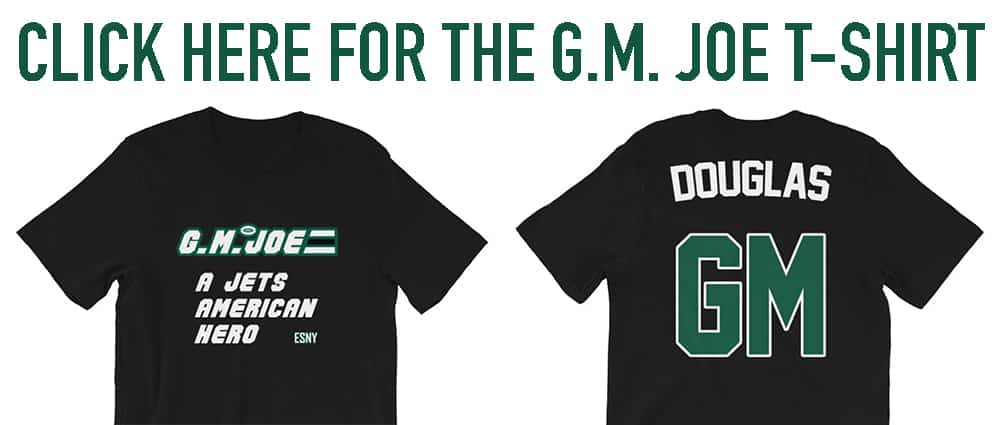 Follow Ryan on TWITTER