The Brooklyn Nets are sure to be aggressive come June 30, but don't expect them to overpay for these seven free agents.

It's no secret that the Brooklyn Nets are dreaming big this summer. Since the NBA Finals concluded, general manager Sean Marks has paved the way for a new future. By salary dumping Allen Crabbe and trading away multiple first-round picks during the 2019 NBA Draft, Marks has effectively created $67 million in cap space for the biggest free agency class in nearly a decade.
The Nets have money to blow and you best believe that Marks is going to spend. Brooklyn's ultimate goal is to pair Kevin Durant and Kyrie Irving. However, if Plan A falls through, the Nets will have to recalibrate. With two max slots open, there is almost an overwhelming number of backup options for Brooklyn.
Fortunately for Marks, tough decisions may be made for him. Some of Brooklyn's competitors have effectively priced Brooklyn out of the market for a couple of key players. Here's a look at seven of them.
Jimmy Butler and Tobias Harris
On Tuesday, ESPN's Adrian Wojnarowski indicated that the Nets are against offering max contracts to Philadelphia's star free agents, Jimmy Butler and Tobias Harris. Wojnarowski implied that if the Nets could grab either player at a lower cap number, Brooklyn would be more interested.
During that same broadcast (ESPN's Woj & Lowe Free Agency Preview), Wojnarowski brought up a suitor who would be willing to shell out max-level money for Jimmy Butler: his hometown team, the Houston Rockets. Wojnarowski later expanded on the Rockets' aggressive pursuit within a separate article, stating:
"The Rockets don't have the salary-cap space to sign Butler, so they'd need the threat of the Sixers losing him for nothing to a team with the available room to motivate Philadelphia to make a trade." Wojnarowski then elaborated on the deal itself, "but Houston likely would need to include two of these players — center Clint Capela, guard Eric Gordon and power forward P.J. Tucker — to make the financial deal work."
The key takeaway from the article is Wojnarowski's mention of the Sixers' selling power. As explained by Wojnarowski, Philadelphia dictates the nature of Butler's next contract no matter what, meaning that the Sixers could (per Woj) "blunt a Rockets push with a full five-year, $190 million offer… (or)… a four-year, $146.5 million deal."
Unless something crazy occurs, Jimmy Butler will come out of free agency with a max contract. For whatever reason, the Nets have decided it's best to stay out of those sweepstakes. Perhaps his age and mileage are concerning to the folks within Brooklyn's front office. But regardless, the Jimmy Buckets to Brooklyn rumors appear to be over before they even had the chance to begin.
Tobias Harris is a different story. Whisperings of Tobias Harris coming home to Brooklyn have been an ongoing trend since February. The likelihood of Harris leaving his current situation has hit an all-time high; according to Bleacher Report's Ric Bucher, Philadelphia plans to offer Harris less than the max.
But unfortunately for the Nets, per The Athletic's Shams Charania, there are eight willing take Philly's place with max money for Harris: the LA Clippers, Sacramento Kings, Denver Nuggets, Dallas Mavericks, New Orleans Pelicans, Minnesota Timberwolves, and Memphis Grizzlies.
For some teams (i.e. the Minnesota Timberwolves), it's going to be pretty tough to create max cap space due to an excess of bad contracts. For others (i.e. the Denver Nuggets), they may be forced to shed an existing veteran (sorry, Paul Millsap) to make room for Harris. But for the most part, the teams listed have plenty of room to acquire Tobias' talents at a max deal.
If the Nets want to remain competitive in the Tobias Harris and Jimmy Butler markets, they'd better prepare to pay up. As it stands, it seems unlikely that will happen.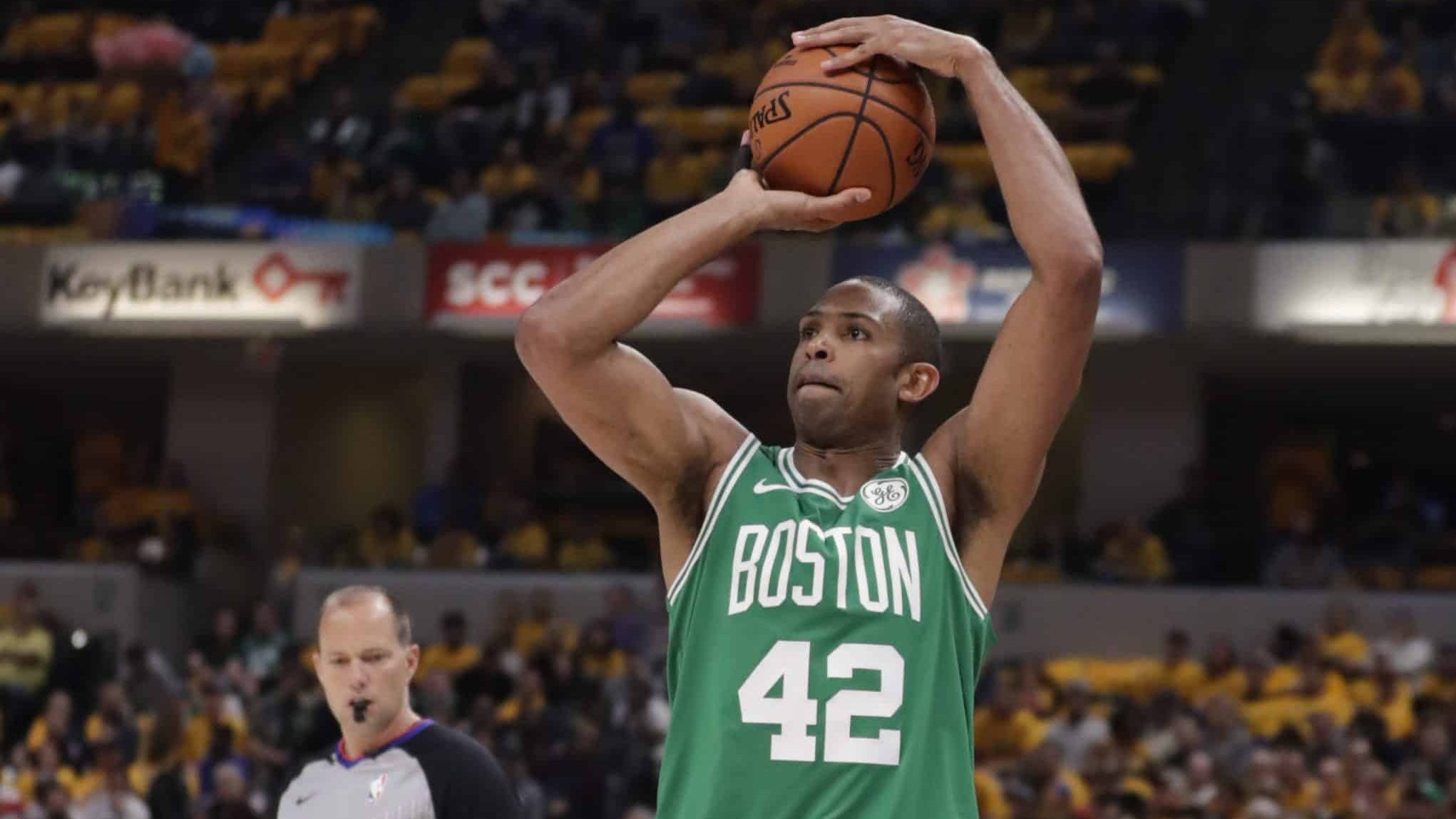 Al Horford
This one saddens me greatly. Not long ago, I was writing up pieces on Al Horford's fit in Brooklyn while playing under his former coach Kenny Atkinson. Conceivably, Horford could play the four (next to Jarrett Allen) or the five in certain small-ball lineups to give Brooklyn's defense more flexibility going forward. On top of this, his pick-and-pop game would slot beautifully next to Brooklyn's point guard next season — whether it be D'Angelo Russell or Kyrie Irving.
Well, shouts to the New York Times' Marc Stein for stomping out my hopes and dreams.
According to Stein, "numerous teams and agents believe Al Horford has a four-year offer awaiting him in free agency worth an estimated $112 million." Stein, a well-renowned reporter with Dallas connections expanded, "Sources with knowledge of the Mavericks' thinking continue to insist that such a deal will NOT be coming from Dallas."
That mystery team is still TBD, but best believe there's a suitor out there who will overpay Horford to improve a roster on the fringes of contending. One-third of the league has room to sign a max-level free agent, yet there are only so many top-tier talents to go around. While providing 33-year-old Horford with $28 million per season may seem foolish, perhaps a young team like New Orleans feels he's the missing piece to get them over the hump. In a sense, they'd be taking on two years of "old" Al Horford to squeeze out the last of his prime on the front-end of the four-year deal.
I'll tell you this: Sean Marks did not trade multiple first-round picks to overpay Al Horford. Now let's gladly remove Al's name from Brooklyn's shopping list.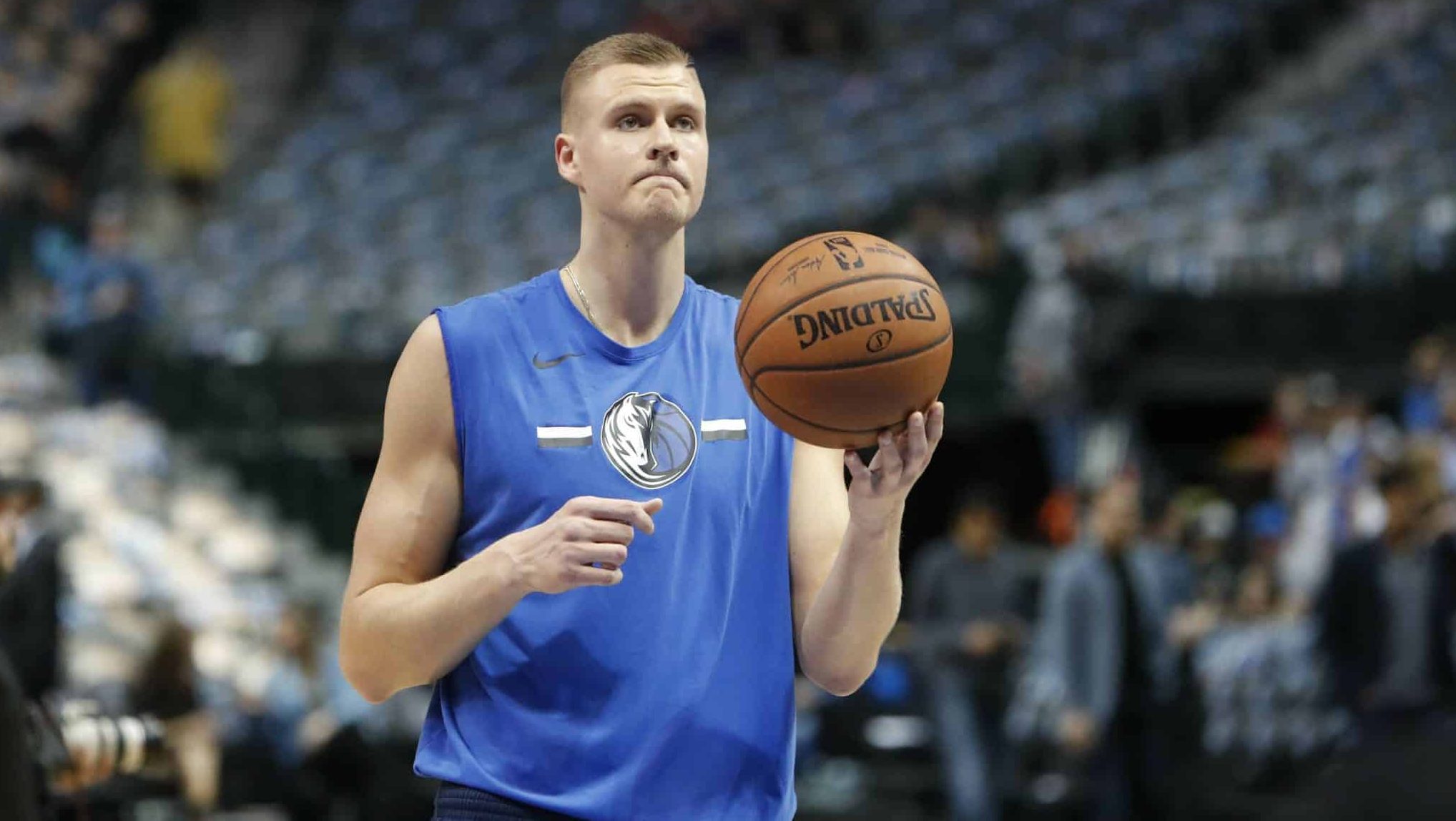 Kristaps Porzingis
Not long ago, stealing Kristaps Porzingis away from the New York Knicks was a pipe dream within the Nets' organization. When he became available at the trade deadline, many folks in Brooklyn were clamoring for Porzingis' services. It was quite possible that in a hilarious turn of events, the Nets could pick-off the Knicks' home-grown star and turn him into a messiah across the Brooklyn Bridge. Talk about sticking it to the rival.
Of course, that all changed when the Dallas Mavericks offered the Knicks an offer they couldn't refuse: a package centered around Dennis Smith Jr., DeAndre Jordan, Wesley Matthews and two first-round picks.
Unsurprisingly, the Mavericks appear to be doubling-down on their big Porzingis bet. But my goodness, the sticker shock of his proposed financials is certainly something to behold. According to The Athletic's Shams Charania, the Mavericks plan to Porzingis the full five-year, $158 million max contract on June 30.
Well then. Sean Marks will be seeing himself out the door.
Quick reminder: We haven't seen Porzingis step on an NBA floor since February of 2017. Mark Cuban, my man, best of luck!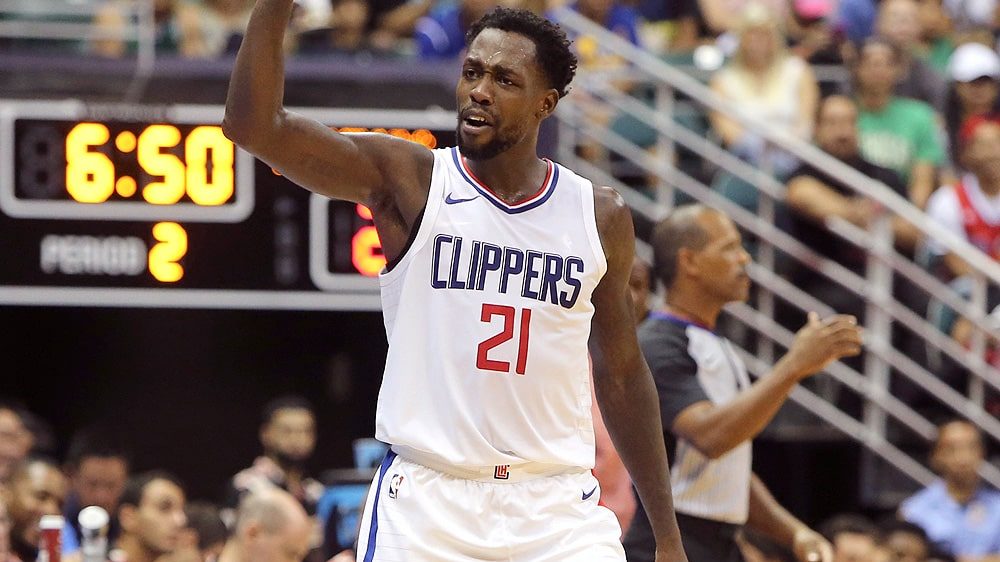 Patrick Beverley
Patrick Beverley's name has been thrown around Nets' circles as a possible missing piece. A vastly competitive defender and a career 38% three-point shooter, Beverley's feistiness and leadership would be a big boon to the young Brooklyn Nets' locker room.
As it turns out, the folks in Brooklyn aren't the only ones with this line of thought. According to ESPN's Tim MacMahon, Beverley will be seeking a three-year, $40 million contract. Per MacMahon, the Dallas Mavericks, Los Angeles Lakers, Chicago Bulls, and LA Clippers might be willing to take the bait.
For three of the four teams, Beverley could be the X-factor in ensuring a deep playoff run. Three-and-D talent is among the most sought after skillset in the association. So overpaying Beverley may be worthwhile in the eyes of contending ballclubs.
Brooklyn already has an overflow of talent at the guard position: Spencer Dinwiddie, Caris LeVert, D'Angelo Russell (or Kyrie Irving), Joe Harris… the list goes on and on. It's already tough enough on Kenny Atkinson to divvy up playing time. No reason to add a handsomely paid 30-year-old Patrick Beverley to the mix.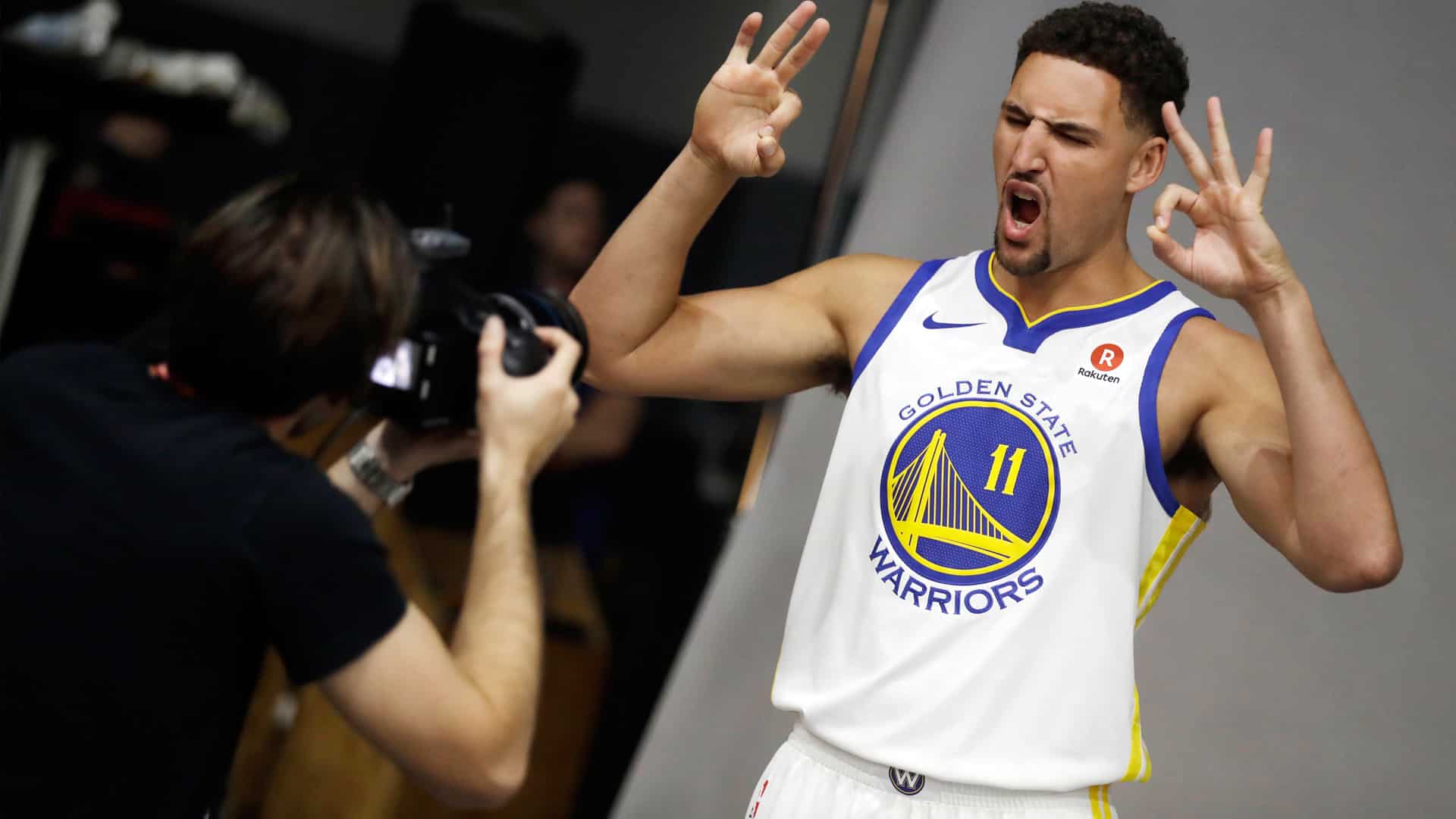 Klay Thompson
Let's get one thing straight: Klay Thompson was never really going to the Nets, much less leave the West Coast altogether. Now, per ESPN's Adrian Wojnarowski, all signs point to Thompson and the Golden State Warriors agreeing to a five-year, $190 million max contract. As indicated by Woj, expect this deal to be done by Sunday.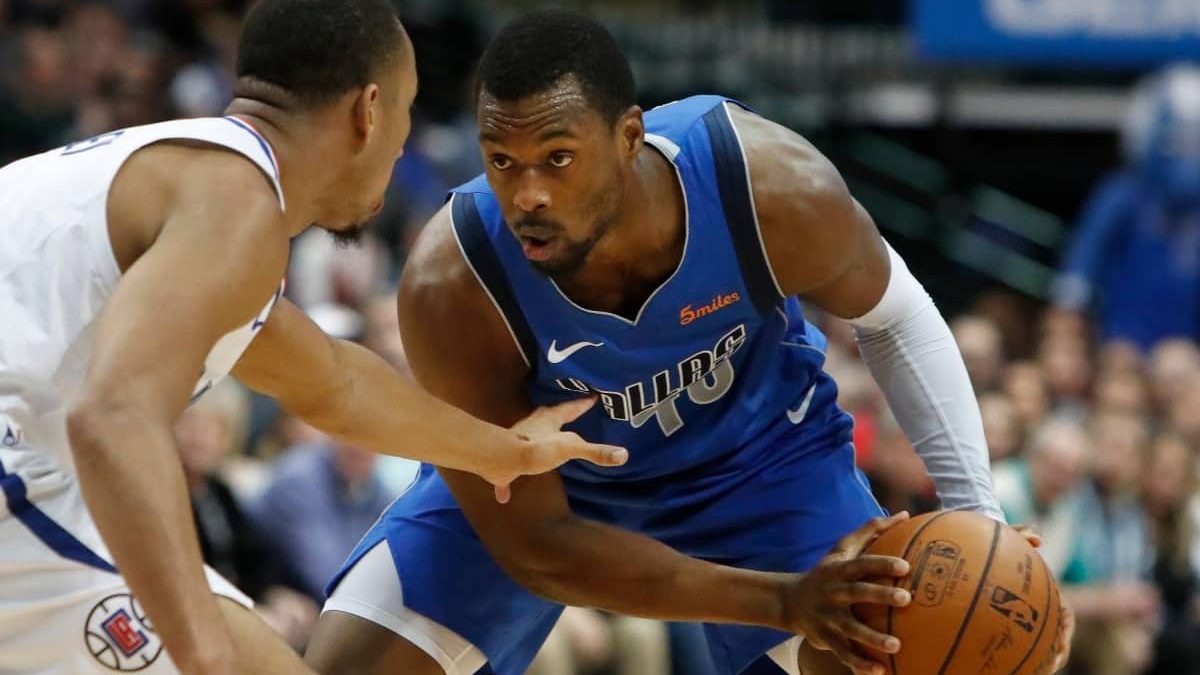 Harrison Barnes
Harrison Barnes' resume is certainly attractive: He is 6-foot-8, 225 pounds, is a career 37.4% three-point shooter, can play both the three and the four, and comes with championship experience. Although he can become a little trigger happy at times, the guy is a well-versed offensive player who can handle a variety of opposing forwards on defense. In a league dominated by wings — i.e. LeBron James, Kawhi Leonard, Paul George, Giannis Antetokounmpo, and Jimmy Butler — that versatility is certainly welcomed.
On paper, he's the perfect shoo-in for the Nets' gaping hole at stretch four. However, as mentioned before, three-and-D talent is perhaps the most sought after resource in the NBA. Once big name free agents sign the dotted line, guys like Barnes will get paid. There's just too much cash flowing this summer.
With Barnes, it appears that it's already too late. According to Dave Carmichael of The Drive on KHTK, Barnes' current team — the Sacramento Kings — plans to offer the 27-year-old wing a four-year, $88 million deal.
Sacramento … we were rooting for you! Why?! Why offer a borderline specialist $22 million per season? Who are you bidding against? The Kings finally compiled a roster of fun young talent (Buddy Hield, De'Aaron Fox, Marvin Bagley III, and Harry Giles), yet they waste their abundance of cap space on Harrison freaking Barnes?! The guy who was benched for Festus Ezeli in the 2016 NBA Finals? While I understand that — similar to the Nets — the Kings are a young team with a big hole at the stretch-four position, providing Barnes with more money per season than Victor Oladipo is downright shameful.
Never change, Sacramento. Never change.