Caris LeVert has made a name for himself during the 2019 NBA Playoffs. He's given the Brooklyn Nets someone to believe in going forward.

Caris LeVert began the 2018-2019 season on the fast-track to stardom. In his first 14 games, he averaged a team-best 18.4 points. Then, like many times before, LeVert's success was tragically cut short by injury; Caris suffered a horrifying foot dislocation during a November game against the Minnesota Timberwolves.
LeVert's gruesome fall changed the course of the Brooklyn Nets season. With their early-season star out of the picture, team chemistry was scrambled and the Nets struggled. Once a playoff-hopeful, the Brooklyn Nets quickly shifted into a different race—one that featured a gang of losing ball clubs and a prize 6-foot-7 wunderkind from Durham, North Carolina.
Then, from the Blue Devil shaped ashes, Brooklyn's savior arose. D'Angelo Russell emerged as the Nets' defacto leader, quickly usurping the duties of piloting this young Nets team. Russell led his squad all the way to the postseason and earned a selection to the 2019 NBA All-Star team.
With Russell succeding, Caris LeVert's only contributions came through cheers from the sideline. Eager to prove himself again, LeVert made his return on Feb. 8th versus the Chicago Bulls.
His performance versus Chicago was solid: Caris netted 11 points on 5-of-11 shooting. However, from there, LeVert struggled majorly. In the month of March, Brooklyn's Mr. October averaged a mere 10.6 points, 38.5 percent from the field, and 26.7 percent from three. The third-year player appeared completely out of sync on the floor, forcing the issue on offense while missing 66 percent of his once-trademarked floaters.
I'll be honest. I had real concerns about LeVert's long-term future. The questions began to pile up…
Can Caris LeVert fit in Brooklyn's offense? Would he ever look the same? Was the beginning of the season a fluke? Was he nothing more than a good stats, bad team guy? 
In hindsight, it's almost comical that these questions arose. But, at the time, concerns about Brooklyn's 2-guard of the future were real. Physically speaking, his first-step and bounce resembled the Caris of old. But clearly, he wasn't the same guy. His foot had healed, but his mind hadn't; Caris LeVert did not trust his body.
Caris wasn't shy about the psychological impact of his injury. According to Mike Mazzeo of the New York Post, LeVert stated that the toughest part of recovery was "probably the mental aspect."
He expanded, stating that watching film had compounded the issue:
"I've never been a guy who couldn't watch injuries like that. And I wanted to see kind of how it happened. And I couldn't really stop thinking about it."
Fortunately for the fans in Brooklyn, LeVert began to show signs of life at the end of the season. In his final eight games, Caris averaged 16 points on 48.9 percent from the field and recorded a +3.5 plus/minus.
However, even with the late-season swoon, it seemed unlikely that the baby-faced guard would make an impact on the postseason. With only a handful of promising games under his belt since returning from injury, LeVert just hadn't done enough to climb the totem pole in Brooklyn. More than likely, he would be third on their depth chart.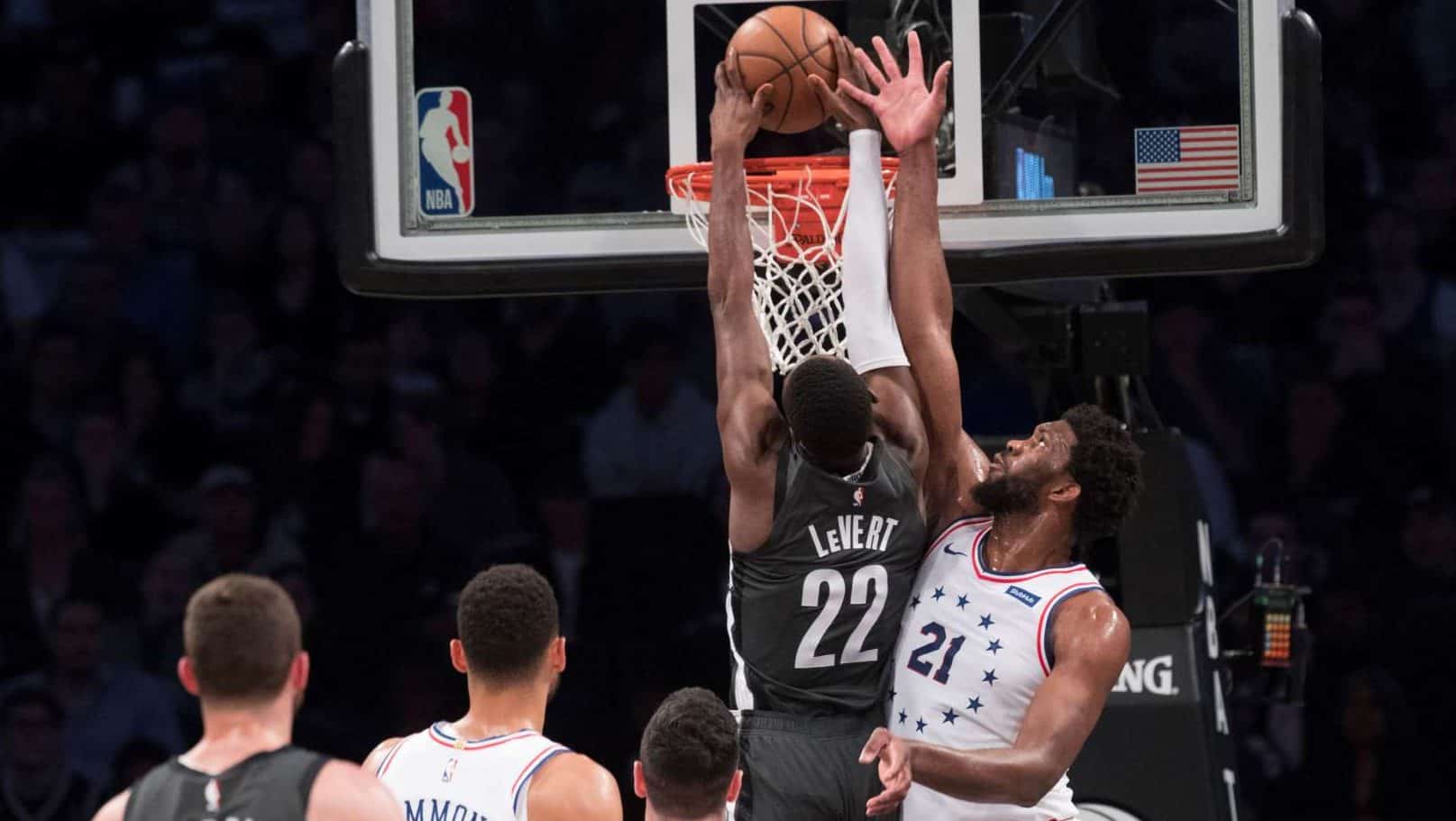 Brooklyn's first-round battle with the Philadelphia 76ers has been mired by ups and downs. Currently, the team is down 3-1 in the potential 7-game series; only 11 teams in history have come back from this type of a deficit.
Their cornerstone three-point shooter, Joe Harris, has picked the worst time to slump from deep. D'Angelo Russell has struggled with his efficiency, recording a team-worst -58 total plus/minus through four games.
Fortunately, Brooklyn's early-season hero is back. Caris LeVert has returned to full strength at the perfect time.
His raw stats are stellar: 21.8 points per game, 49.2 percent from the field, 47.9 percent from three, 5 rebounds per game, and 2.8 assists. In a series full of All-Star-level talents, LeVert has a real case for being the best player on the floor. (For the record, he's third on my list, behind Joel Embiid and the resurgent Ben Simmons.)
Philadelphia has done many things well, but perhaps its biggest accomplishment has been limiting the Nets' motion offense. Brooklyn, a team that ranked seventh in total passes during the regular season, has seen its "everybody eats" potency dwindle considerably during the postseason.
With the offense slowing to a crawl, Brooklyn's lead creators have been forced to create in the one-on-one.
My goodness has Caris LeVert been comfortable with this responsibility.
According to NBA.com's synergy stats, LeVert has been the playoffs' best isolation player, ranking in the 100th percentile. It hasn't really mattered who Philly has thrown at him — and lord knows they've tried out a plethora of defenders — LeVert has scored an elite 1.22 points per possession out of the isolation.
In Game 1, LeVert bullied shorter guards JJ Redick and TJ McConnell for easy baskets off glass. Game 3 was Jimmy Butler's time to shine. Butler, a ferocious defender when dialed in, was no match for LeVert's ability to slither across the court. (Shoutout to Ed Davis for some tremendous screens).
I've always been entranced by LeVert's ability to walk the thin line of playing out of control while commanding the pace. He's so lanky that, at many times, it almost looks as if his legs are moving too fast for his body – to the point where he's seconds away from toppling over.
But that rarely happens. LeVert finds a way to reel in his hyperactive athleticism and pop for high percentage shots. Many times, his herky-jerky style can really throw defenders off. In the first clip (from the video above), notice how Philly's Greg Monroe fails to even get a hand up to contest Caris' Pop-goes-the-Weasel shot.
When he isn't lofting floaters, he's stretching his way to the basket for shifty layups. With Go-Go Gadget-like limbs, LeVert can utilize his massive stride when forcing his way to the cup.
I love that first clip: notice how LeVert picks up his dribble from well behind the free-throw line before taking two giant steps down the lane. From there, he scores around the outstretched arms of Joel Embiid, who has been the second-best center at contesting shots near the rim. The second clip is equally as appetizing: during his jumbo euro step, LeVert showcases ball-security that would make Saquon Barkley smile with glee.
An inside-out player, LeVert's downhill excellence has bled into his outside shooting. He's killed Philadelphia's bigs on numerous occasions by rising up from the perimeter during mismatches.
However, what has impressed me the most about LeVert's offense has been his playmaking. My biggest gripe with post-return Caris was his black-hole-ish nature. Being aggressive and looking to score is a tantalizing trait, but not when it comes at the expense of his teammates' inclusion.
Playoff Caris has been a different beast. His effort to involve the bigs has been noticeable. He's provided more assists to Jarrett Allen than any other player on Brooklyn's roster (this includes some particularly gorgeous wraparound passes).
Caris has catered to Jarrett's favorite method of scoring—the pick-and-roll—and it's made a big difference; The Fro is averaging 11.8 points (up from his 10.5 season average) and has shot 62.5 percent from the field. LeVert has almost single-handily breathed new life into the stock of his 21-year-old center. Perhaps Allen should return the favor and send his teammate a Fro-shaped cake. A card, at least. Maybe even a signed poster (we know he has plenty of those to choose from).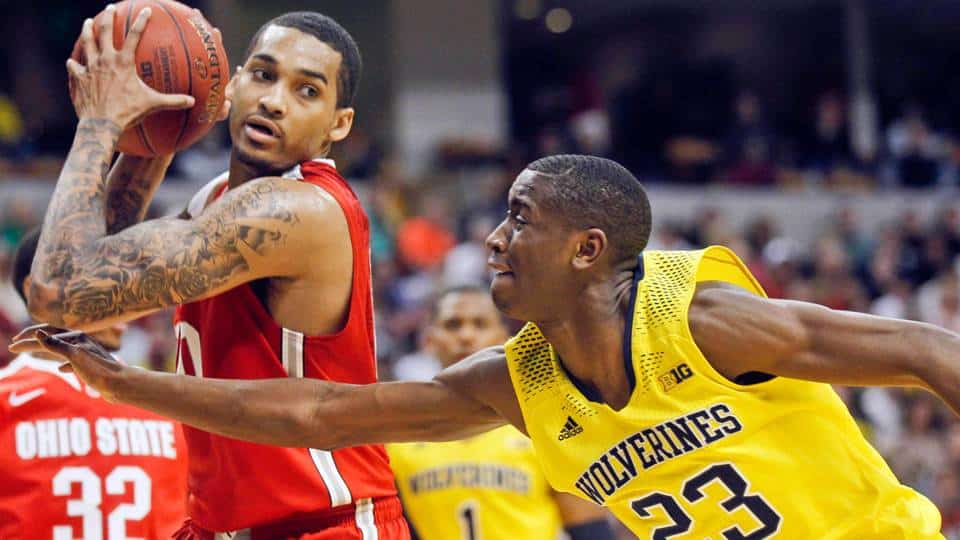 Caris LeVert plays defense with the intensity of someone who's been counted out his whole life.
By no means was LeVert a highly recruited prospect. Ranked as a 2-star player on ESPN.com, Caris received just four formal offers. His college career was equally as promising as it was frustrating. While LeVert showed major flashes, he couldn't seem to shake the injury bug during his three years at Michigan. His NBA journey didn't get any easier. LeVert was selected with the 20th pick of the 2016 NBA draft — a crop of prospects which, at the time, was seen as a weak group. Picking LeVert in the first-round was originally seen as a reach – a major blemish to the record of new GM Sean Marks.
While he's still working to shed that injury-prone image, LeVert has shown up big against Philly as an all-around stud. In the postseason, Caris leads the Nets in total defensive rebounds, is second in total steals, and is second in total blocks. Simply put, he's made an imprint on nearly every defensive possession by hustling the most on the court. If LeVert gets beat off the dribble, he can make up ground and swallow up passes like an All-Pro safety. (JJ Redick and Joel Embiid learned this hard way during Game 4.)
Keep in mind, this rarely happens; he's a natural at finding his way around screens. If he does get lost on a pick, he can use those slinky-like limbs to block shots from behind. Surprise, Tobias Harris!
Although LeVert is a confident player, he never lets his ego stand in the way of doing the dirty work on defense. Never afraid to put his body on the line, he's Brooklyn's leader in total loose balls recovered during the playoffs.
Perhaps the best example of LeVert's non-stop motor occurred during crunch time of Game 4. LeVert sniffed out JJ Redick's off-ball movement to the T, tracking the sharpshooter around a (questionable) Joel Embiid screen before contesting Redick's three-pointer.
Take note young ballers: at the moment of Redick's release, LeVert is the furthest away from the basket. Yet somehow, by the end of the possession, the rebound found its way into Caris LeVert's trusty mitts. Hey Siri: file this one away under "grit."
Regardless of how the first-round series shakes out, Brooklyn's season has been a resounding success. As a young team devoid of lottery selections, no one expected this team to go far. Yet, here they are. Competing in the postseason. Brooklyn has hit the fast-forward button on its rebuild and is now a prime destination for the league's stars.
No one epitomizes Brooklyn's success better than Caris LeVert. Counted out on numerous occasions, he's now a can't miss building block. He's the bridge to a new future.