The Brooklyn Nets head into Game 3 vs. the Philadelphia 76ers tied at one apiece. Here are ways to ensure a Nets victory at the Barclays.

In case you live under a rock, the Brooklyn Nets lost Game 2 to the Philadelphia 76ers. It was an ass-kicking. Like, a really bad ass-kicking. A historical ass-kicking.
Credit to the Philadelphia 76ers and head coach Brett Brown. The Sixers made some killer adjustments to even the series at one apiece.
Now, both teams head to Brooklyn to face off in Game 3. The Nets will enjoy a clean slate at home after Monday's dismantling.
Game 3 will be a big one for Brooklyn. It will give Brooklyn a second chance at pulling ahead in this exciting series. Here are a few adjustments that could make this happen.
Make the Sixers pay for giving Caris LeVert space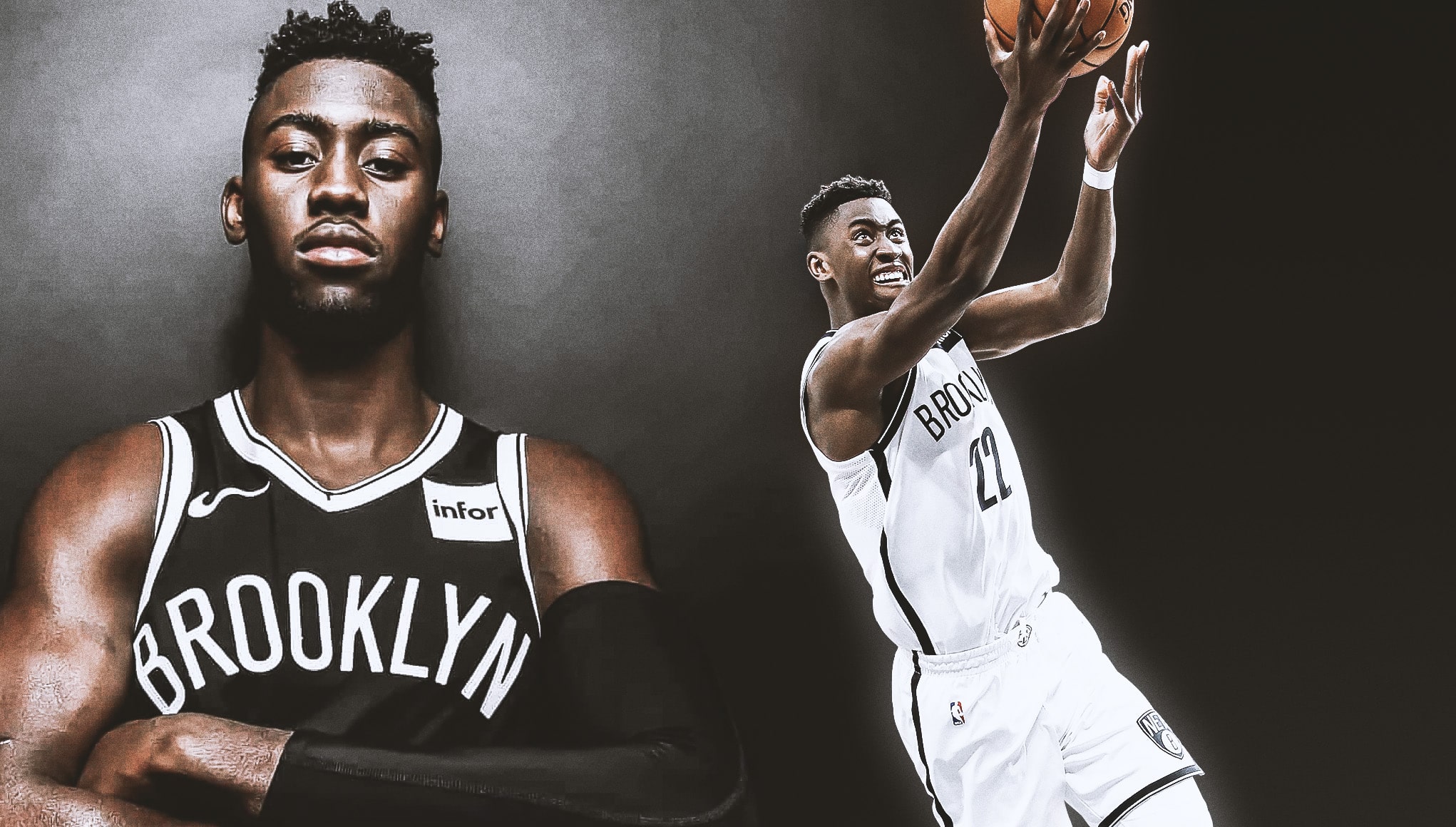 Caris LeVert was incredible in Game 1. There's no other way to put it. LeVert turned it on at the right time by scoring 23 points off the bench on 8-of-18 shooting (and a perfect 3-for-3 from deep!). After a slow start post-injury, LeVert had his "ah-ha!" moment on the biggest stage possible: the NBA Playoffs.
Philadelphia tried everything in its power to slow down Brooklyn's explosive wing. They defended him with smaller, scrappy players like T.J. McConnell and JJ Redick. LeVert was too big and too strong. They tried to beat LeVert up with taller, bulkier forwards like Mike Scott and Tobias Harris. LeVert cooked them both off the dribble. Nothing was working.
LeVert—a master of the angles—showed why he was an All-Star favorite at the beginning of the season.
Game 2 was a different story.
I owe Brett Brown a big apology. And not a laughing at the podium apology. A real, genuine apology.
I torched Brown for his lack of adjustments during Game 1 on my podcast, in multiple articles, on Twitter, in a group text, with my dog… pretty much anywhere I could spew dissatisfaction with Brown's coaching abilities, I was on top of it.
But, Brown was the better coach in the second go-around. He did a couple of things well, most notably being the creative use of screening for Ben Simmons in transition.
Another big adjustment was how the 76ers took LeVert out of the flow early.
Brown took a page out of Kenny Atkinson's book on defending Ben Simmons (a book that should be held in the Library of Congress for its excellence). He applied Lord Atkinson's teachings to guarding our boy Caris.
Compare and contrast the clips from the first video and the video directly above. In the first video, notice how Philly's defenders are way up in LeVert's jersey, resulting in a whole lot of Brooklyn baskets. LeVert has the advantage in speed and height (depending on the matchup) and can use these traits to score at will.
However, in the second video, Philly is guarding LeVert with a noticeably different system. There are, at minimum, 4-to-5 feet between LeVert and his defender in each one of the selected possessions. That's right; Philly is sagging off of LeVert and daring him to shoot. Now, it isn't to the degree of Brooklyn's insulting coverage on Ben Simmons from Game 1. But there's no doubt that Philly is taking LeVert's driving lanes away through dropback coverage.
This is a pretty savvy business decision by Brown and his coaching staff. LeVert is one of the better drivers in the league per NBA.com. But he is not much of a shooter from deep, making just 31.2 percent of his regular season threes. Realistically, his perfect night from deep in Game 1 was more eyebrow-raising than it was impressive.
LeVert knows his deficiencies and does not force the issue. Unfortunately, with his defender having a headstart via the dropback coverage, Caris was unable to gain separation off the drive. In the end, he finished with a pretty quiet night: 13 points on 3-of-8 shooting.
Brooklyn needs to find a way to counterbalance Philly's defense. Given that he is such a poor outside shooter, all signs point to Philadelphia defending LeVert with space again.
Perhaps this means setting ball-screens closer to the rim; which, by no coincidence, was what Philly did to free up space for Ben Simmons. In a majority of the clips from the second video, Ed Davis is setting his screens above the free throw line. Perhaps moving those screens closer to the hoop (direct below the elbow) would give LeVert more space to operate in the post.
Get Joe Harris going early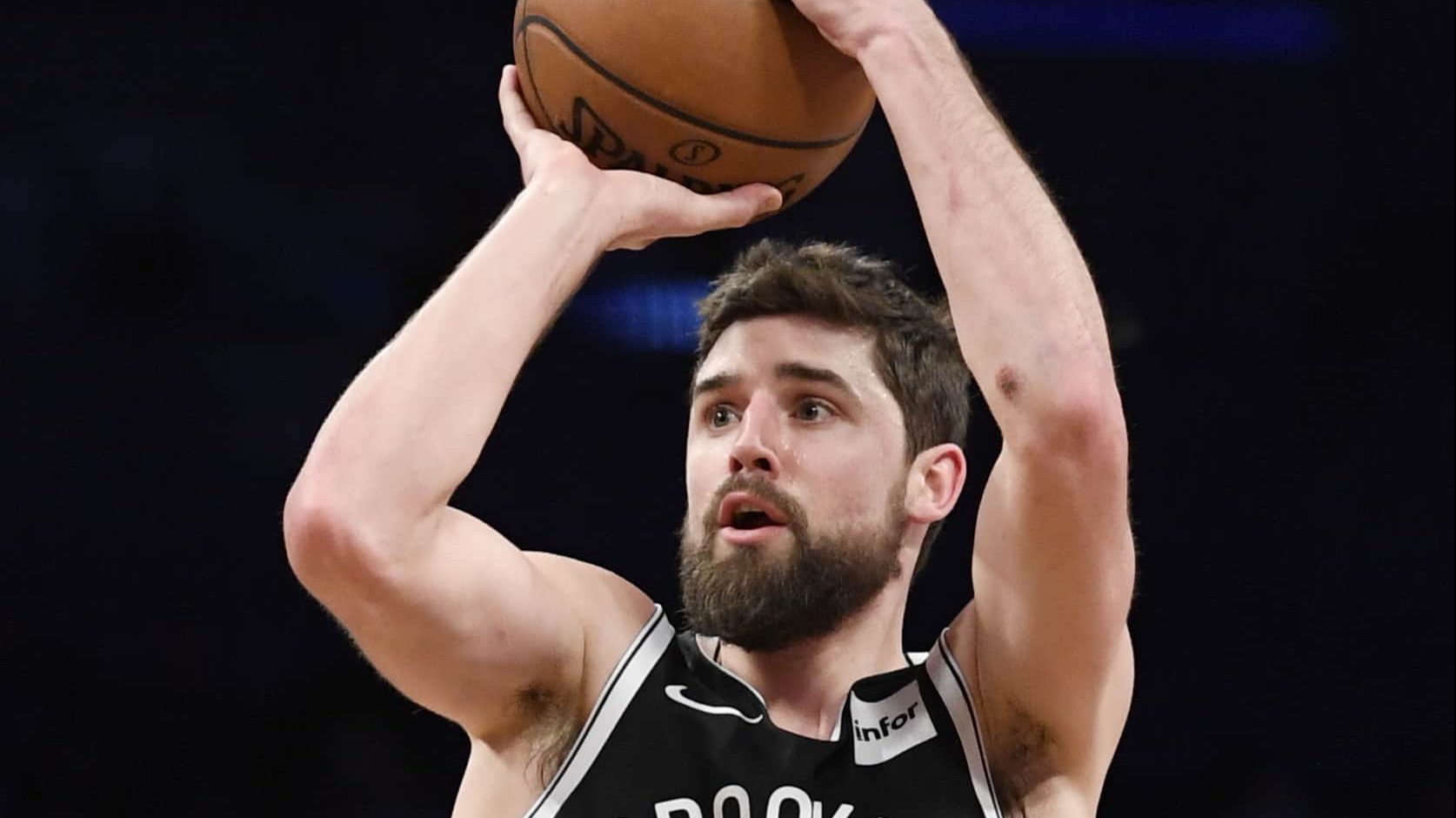 Danny Small put together a fantastic article on the possible areas of improvement for Joe Harris in Game 3. So, I'm going to keep this one short to avoid reiterating the same points.
Harris got the ball rolling quickly in Game 1 by hitting a handful of three-pointers. This helped Brooklyn balloon it's lead early and it lit a fire under Harris' teammates.
Game 2 was a different story. Credit due to Philly's JJ Redick who put together a stifling defensive performance on Joe Jesus. Redick, who is not necessarily known for defensive presence, stayed glued to Harris and deterred spot-up opportunities for Brooklyn's league-leading sniper.
On the other hand, Harris never looked all that locked-in to begin. He missed a wide-open corner three-pointer on his first attempt of the game. This was a sign of the times to come.
(Seriously, when was the last time Lumber Joe missed a shot this open?)
I noticed that Brooklyn ran an atypical offense to get Harris going. In Game 2, the Nets ran consecutive handoff plays for Joey Buckets, who is by no means a highly effective scorer within this playset, ranking in the 63rd percentile. Brooklyn rarely ran handoff plays for Harris during the regular season, so it was odd to see them turn to this seldom-utilized strategy in such a pivotal game.
It's almost as if the Nets forgot which sweet shooting white guy was on their roster. (Hint: it's the one with a dope beard). JJ Redick is a much better player out of the handoff, given his ability to put the ball on the floor for a couple of dribbles and shoot with uneven feet. Harris, on the other hand, needs to be balanced when setting up his shot, thus making the handoff play difficult to generate scoring from.
Brooklyn needs to stick with what works and utilize off-ball screens and Harris' cutting. If ain't broke don't fix it.
Ed Davis needs to stay out of foul trouble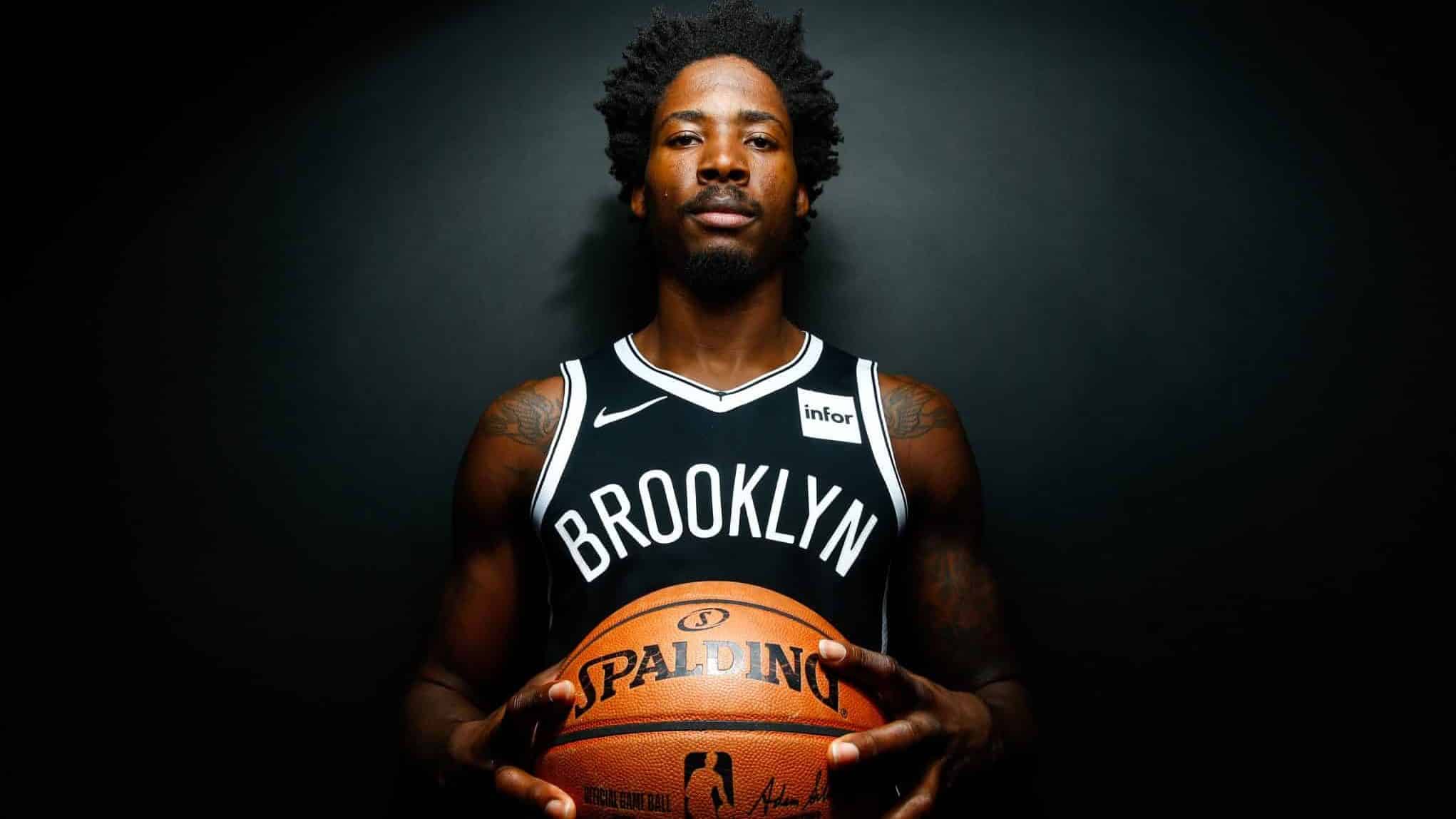 In Game 2, Davis checked-in at around the four-minute mark of the first quarter. Upon entering the game, he promptly picked up three quick fouls and was pulled at the eleven-minute mark of the second quarter. He wouldn't be seen from again. Davis finished with only six total minutes played.
Davis' early exit wasn't completely his fault. There was definitely some home-cooking from the referees during Philly's must-win home game. I hate complaining about the referees—I think it's a weak way for fans to defend a loss.
But even I have to admit, this call is pretty questionable:
Overaggression has always been Davis' biggest Achilles heel as a defender. He's an excellent low-post defender, especially given his size, who represents Brooklyn's best hope at defending Joel Embiid. (Outside of Jared Dudley… more on him in a second).
Per-36, Davis averages 5.9 fouls per game, suggesting that he would have fouled out of most contests if given big minutes. This kind of comes with the territory of being an undersized center. He's going to struggle with excess contact as he attempts to make up ground in specific matchups.
Brooklyn needs Davis on the floor. Although Jarrett Allen was much improved in Game 2, he's still Brooklyn's third-best option at containing Joel Embiid.
A secret weapon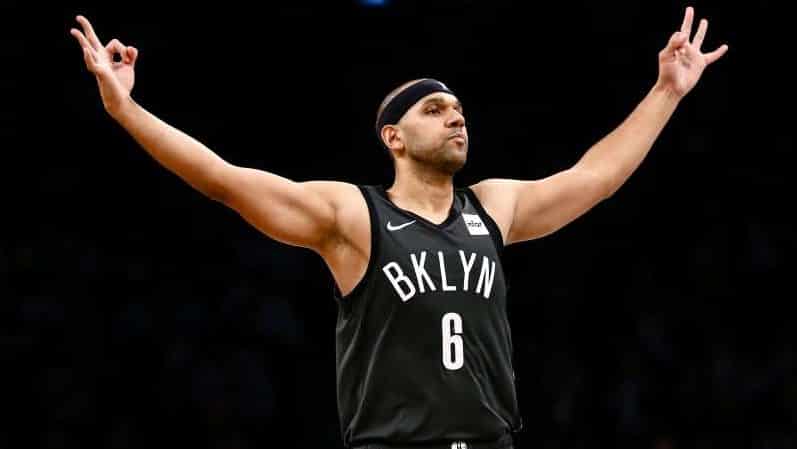 Jared Dudley told reporters that he will play in Game 3 against Philadelphia. A strained calf kept him out of Game 2 after he had a big impact in the Nets' Game 1 win.

— Dave McMenamin (@mcten) April 17, 2019
…he's back. And he's angry. Bring it on, Philly.