Speaking at the NBA's Total Health Forum in Tribeca, the New York Liberty coach is looking forward with a bright future in a new borough.

For New York Liberty head coach Katie Smith, the days since the 2018 season finale have been anything but an offseason.
It began with the etching of her name in hardwood immortality, as September saw Smith join the Naismith Memorial Basketball Hall of Fame. Later that fall, Smith passed on her literal Hall-of-Fame knowledge to young future stars over in Belfast, as she partook in the Belfast Classic tournament's basketball outreach. Other exploits, documented through her ever-updating Instagram, include constant reconnections with her alma mater Ohio State and charitable endeavors that have kept her active as the Liberty's May opener approaches.
Thursday afternoon was another such community effort for Smith. She, along with several other prominent basketball names, descended upon Tribeca in conjunction with Oakland-based consortium Kaiser Permanente. Together with the National Basketball Association, Smith partook in the 2019 Total Health Forum, working on a panel entitled A Winning Play: Women, Sports, and Leadership.
Other speakers at the event included NBA commissioner Adam Silver, six-time WNBA All-Star Chamique Holdsclaw, activist and USA Gymnastics gold medalist Aly Raisman, and Hall-of-Fame center Alonzo Mourning. ESPN anchor Hannah Storm served as a moderator.
Joining Smith in the discussion was Kathy Behrens, the NBA's President of Social Responsibility & Player Programs.
After the event, Smith spoke exclusively with ESNY about her many experiences in the league's charitable endeavors.
"It continues to show you how holistic everything is and how they care about not just the basketball, but how much they care about each person in the community and how they impact others," she said of the event. "I think that's what the NBA and the WNBA does so well."
As the seventh coach in Liberty history, Smith has perhaps the most prominent position in New York women's sports. It was a position she might've lost through factors beyond her control.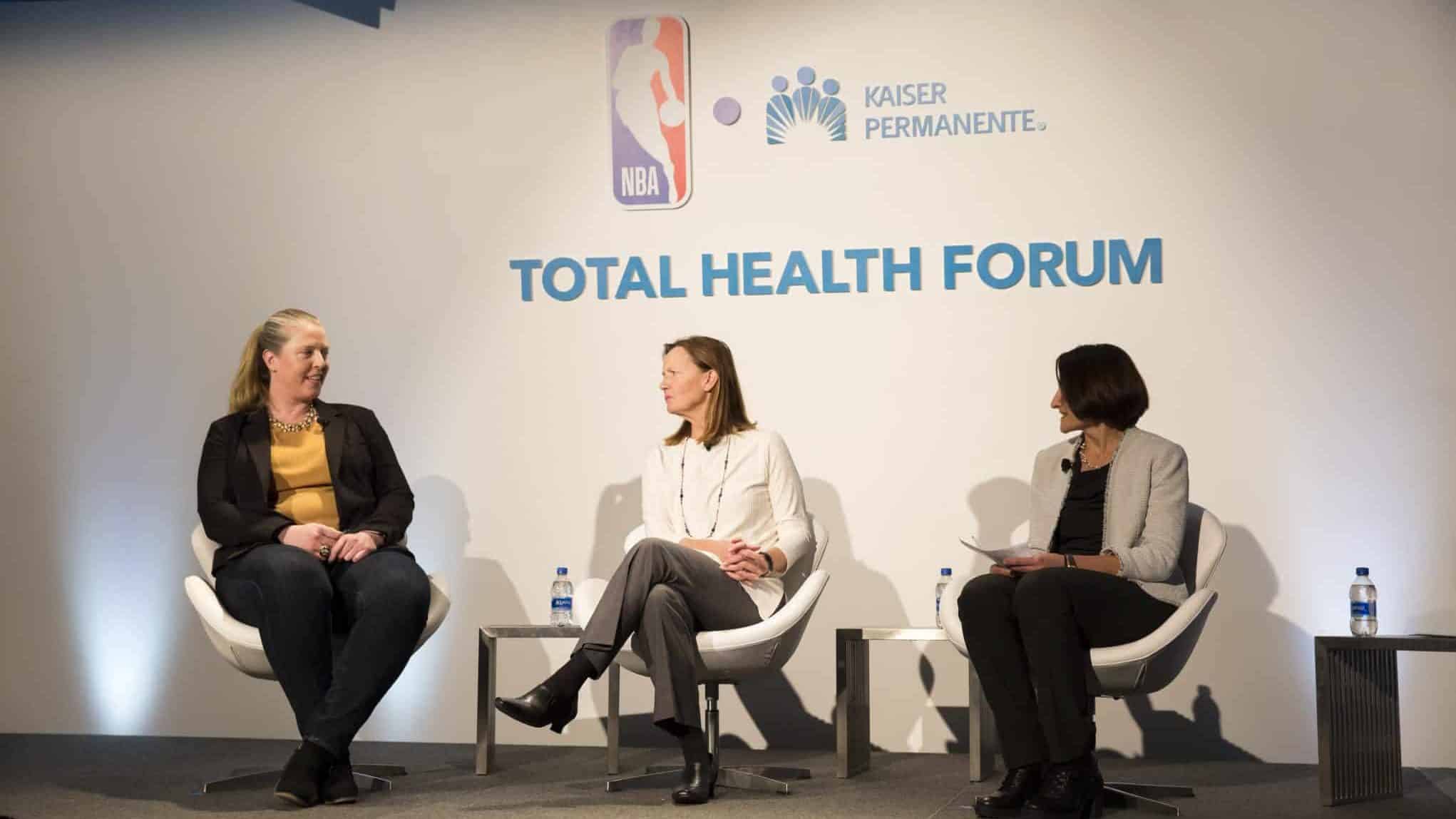 After a partnership that lasted two decades, the Liberty were put up for sale by the Madison Square Garden Company in late 2017. In the interim, they were more or less exiled from the titular arena, sent to the cozy Westchester County Center in White Plains. What followed was the worst season in team history, as the Liberty went 7-27 in Smith's first season at the helm. In the midst of on-court chaos, sale rumors came and went, putting the fate of one of the WNBA's original franchises in doubt.
Relief, however, eventually came in the form of Brooklyn Nets minority owner Joseph Tsai. Upon purchasing the team in January, Tsai made a commitment to keeping the team in New York.
"As one of New York's proudest franchises, the Liberty has played a vital role in New York City over the past 22 years," Tsai wrote in a team statement. "The Liberty and WNBA exemplify what it means to compete at the highest level, serve as role models in the local community, and bring greater opportunities to female athletes. Our goal is to continue this important work and help bring the WNBA into its next phase of growth."
In her first public comments since the sale to Tsai, Smith expressed her excitement about a new era beginning under his leadership.
"It's great where we're at right now," Smith said. "To be away from the limbo that we had for the last year and a half to now having a real, new ownership that's behind us, that's all in, helping us in any way we can possibly think of, it's a great feeling. Now you can start and build."
Smith did praise and thank MSG for their time and support of the Liberty, as she called the sale "tough because you appreciate everything MSG's done for us." The MSG ownership was the longest-running such relationship in the WNBA, as the team was under their control since their 1997 inception. New York is one of three original WNBA franchises left over from that debut season, the others being the Los Angeles Sparks and Phoenix Mercury.
The head coach shared credit to her players for sticking out a tough situation. She's hoping the resiliency will keep up in 2019.
Despite the sale, the Liberty will continue to play a majority of their home games in White Plains. However, at least one game will be held at Barclays Center, the Nets' Brooklyn-based home.
"I just have to give kudos to our players for keeping it together this whole time. It hasn't been easy, in this limbo of not knowing where you'll be. We're still in a little transition. We play at Westchester County Center this year, hopefully moving down in the years to follow. But, I appreciate MSG for finding the best ownership scenario and the best group they could find for us. That means a lot, and they know they valued it. Now, it's time for us to build."
An Ohio native, Smith has been ingrained in the New York sports scene since 2013, when she ended her playing career in Liberty blue. She immediately joined head coach Bill Laimbeer's staff after her departure from the court and moved a step further when he left for Las Vegas last season.
Carrying on her optimism, Smith expounded on the impact the Liberty's staying could have on the influential female sports fans in the area.
Known for countless athletes emerging from its boroughs, New York City has seen several of its female stars showcase their talents in the WNBA. For example, the Liberty's All-Star franchise piece, Tina Charles, was born in Queens and began her basketball showcase at Christ the King Regional High School. Sue Bird, another Christ the King alumna turned professional superstar, hailed from Syosset in Nassau County.
Smith hinted that a continuous supply of local professional basketball could grow that list further.
"This market, they love their sports, their sports teams," Smith said. "They're about their teams, they're about people that lay it on the line. We want people to come, be part of it. Get to know our players, get to know us."
"We've been given a platform, and been given something we can always go back and impact and empower people, young girls especially. That's how I feel about the WNBA. It's planting that seed on a young lady."
The Liberty will get to continue that mission firsthand this season. In addition to games in White Plains and Brooklyn, the team will go further north to Albany for a preseason game at Times Union Center on May 19.
With relative security in place, Smith is looking forward to getting her squad back to work. Several free agents remain as training camp looms, but the Liberty have already welcomed back veteran reserves Amanda Zahui B. and Rebecca Allen.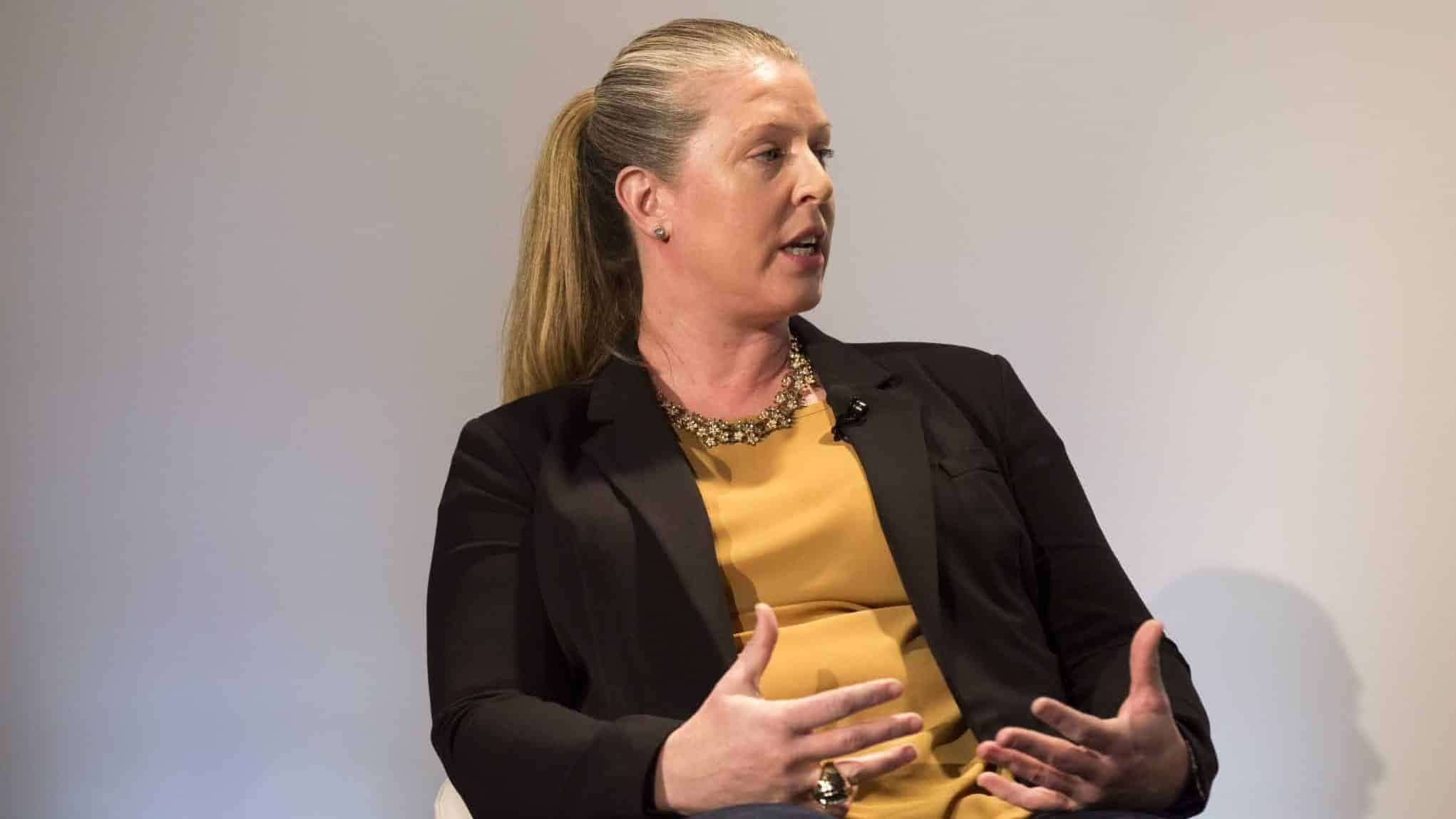 "I thought Zahui had a really good year (and that) Bec finished out the year well," she praised. "We got our pieces, our core is there. We just want to keep getting better. We're constantly thinking about how to improve our team."
"I like our group. We got some really good people, really good players. We're always trying to add and get ourselves even better."
Also returning for the Liberty in 2019 is Charles, who partook in her sixth WNBA All-Star Game last season. Kia Nurse, last season's first-round draft selection, will likewise be back, having recently earned a championship in Australia's WNBL.
The team additionally brought in a new free agent on Thursday, announcing the signing French guard Marine Johannes. Smith remarked that Johannes will likely finish out her European tenure before making the New York transition. Johannes was one of three players that averaged double figures in points for France in the 2018 FIBA Women's World Cup in Tenerife.
As the WNBA offseason carries on, Smith plans to use her name and talent continue to make an impact on those around her. Prior to her Tribeca visit, Smith partook in the Buckeye Cruise for Cancer, a charity event that raised over $3 million for Ohio State's cancer research and fighting.
"People do such amazing things," Smith said. "Basketball has given me so much. You want to be able to give back to people. You want to be able to give back to people that are doing great things."
"However, wherever I can do things for others and to make an impact, I'm always in."
Smith also has her sights set on an event that will leave an impact on the court, the 2019 WNBA Draft. Set to be held on April 10 at Nike's New York Headquarters in Manhattan, the Liberty hold the second overall pick.
Obviously, Smith didn't divulge the Liberty's draft strategy, but she will be keeping an eye on the NCAA Women's Basketball Tournament, which tipped off on Friday.
"We have some needs on our team. We need, possibly, a productive (center), we need a playmaking guard," she hinted. "Just have to decide who think is the best one at number two. We have some options out there as to what we're looking for. Some of these college kids are going to be really good pros. We just got to make sure we're doing our homework and who's a great fit for us."
The Liberty will begin their season in White Plains on May 24 against the Indiana Fever.
Follow Geoff Magliocchetti on TWITTER