The Brooklyn Nets minority owner is set to purchase the New York Liberty, who were put up for sale last year by Madison Square Garden.

Per reports from Doug Feinberg of the Associated Press, Brooklyn Nets minority owner Joseph Tsai is set to purchase the New York Liberty. According to Feinberg, the WNBA Board of Governors has approved the sale, and is waiting for final approval from the NBA Board of Governors before an official announcement is made.
The Liberty were put up for sale in November 2017 by James Dolan and the Madison Square Garden Company. They are one of three original WNBA franchises that remain in their original markets, the others being the Los Angeles Sparks and Phoenix Mercury.
Last season, however, was the most difficult in the Liberty's history. In a cost-cutting move, the Liberty's home games were transplanted from MSG in Manhattan to Westchester County Center, a cozy venue in White Plains, NY. WCC's listed capacity is 5,000, but Liberty games were configured to seat just over 2,000.
The transplanted Liberty went 7-27, the worst record in franchise history, and finished dead last in attendance. Two home games, both tipping off at 11:00 a.m. local time, were held at MSG, attended mostly by school and summer camp outings.
Tsai is the co-founder and executive vice president of Alibaba Group, a China-based conglomerate working in Internet technology. Alibaba subsidiaries include content and creation company Amblin Partners, founded by Steven Spielberg, and the South China Morning Post, which was named Hong Kong's most credible paid newspaper by a 2016 public poll conducted by the Chinese University of Hong Kong.
In October 2017, Tsai became a minority owner of the Nets, purchasing a 49 percent stake from Mikhail Prokhorov worth $1.13 billion. Included in the deal is an option for Tsai to purchase a controlling interest in the team in 2021.
Tsai is also the owner of the San Diego Seals, an indoor lacrosse team that began play in December. The team currently holds a 4-2 record, good for second place in the National Lacrosse League's West Division.
News of a sale has come at the perfect time for the Liberty, who are currently in the midst of WNBA free agency. The Liberty have eight free agents to negotiate with, including six-time All-Star Tina Charles.
Despite the brutal ledger, the team has hope in the form of head coach and recent Basketball Hall of Fame inductee Katie Smith and guard Kia Nurse, each entering their second years with the team. New York also owns the second overall pick in the 2019 WNBA Draft, set to be held in April.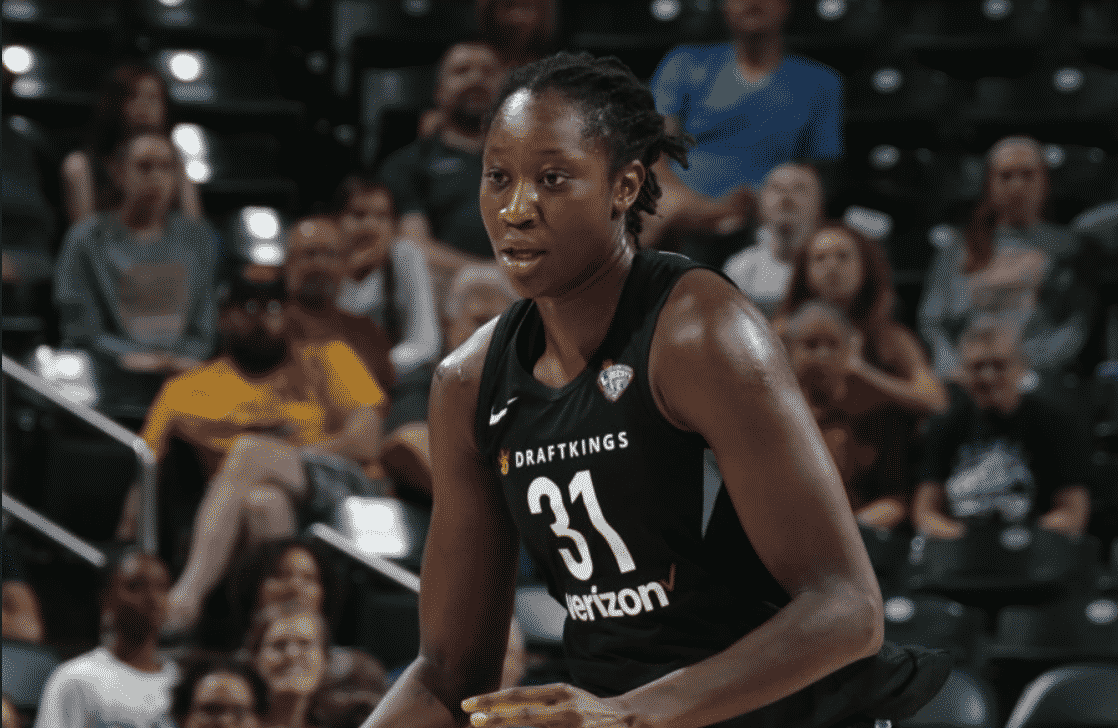 The Liberty's 2019 season, their 22nd in operation, is set to open on May 24 at home against the Indiana Fever. On the current docket, 15 New York home games are currently slated to be held at Westchester County Center. Two other dates, June 4 against Los Angeles and Aug. 13 against the Minnesota Lynx, have an undetermined venue.
Control of Barclays Center was retained by Prokhorov, but it's possible one or both dates could be transferred to the Nets' Brooklyn home. The June date is currently booked for a Twenty One Pilots concert in the evening, though the August game day remains open. Like the pair at MSG last season, both games are scheduled for morning tip-offs.
In an exclusive interview with ESNY in August, NBA commissioner Adam Silver praised the game day experience in White Plains, but left the door open for the Liberty to return to a larger arena.
"I think there's a great future for the team (in White Plains)," Silver said. "Maybe someday, as the league continues to grow, it'll be appropriate to be in a 19,000 seat building, but right now, it's a fantastic and affordable experience"
Liberty fans, still waiting for the team's first WNBA title, certainly hope some of the good vibes from Tsai's Nets run off. Brooklyn (25-23) is in the midst of a 17-5 stretch, their best tally in a 22-game span since moving from New Jersey in 2012.
They continued their torrid pace with a 123-94 win over the Sacramento Kings at home on Monday afternoon, currently sitting in sixth place in the Eastern Conference. They'll return to action on Wednesday night in Brooklyn against Orlando (7:30 p.m. ET, YES).
[UPDATE: 1/23/19, 12:00 p.m. ET]: The team and Tsai officially announced the purchase through a press release. The team will remain at Westchester County Center for the 2019 season, though at least one game will be played at Barclays Center.
"It is an honor and a privilege to join the Liberty and WNBA families," Tsai said in the statement. "As one of New York's proudest franchises, the Liberty has played a vital role in New York City over the past 22 years. The Liberty and WNBA exemplify what it means to compete at the highest level, serve as role models in the local community, and bring greater opportunities to female athletes. Our goal is to continue this important work and help bring the WNBA into its next phase of growth."
Follow Geoff Magliocchetti on TWITTER