If they put their rivalry, one that is literally in-name-only, aside; the New York Jets and Giants can each prosper from an NFL Draft pick deal.

It's a possibility that no one in the tri-state area wants to admit. But, let's face it: The so-called rivalry between the New York Jets and New York Giants is one that is literally in-name-only.
Unlike the Subway Series, which guarantees 4-6 meetings between the Yankees and Mets, the Giants and Jets square off only once every four years. Sure, the MetLife Stadium roommates share a preseason tilt every summer, but there's never any true animosity between the squads. For example, if the Jets somehow faced the Philadelphia Eagles in a Super Bowl, Giants fans would undoubtedly root for their green compatriots.
The teams will square off in the regular season soon enough. The NFL's scheduling formula positions them to collide this fall. A meeting in the spring, however, can benefit both sides.
Preparation for the NFL Draft has begun, as the league's 32 teams have descended upon Indianapolis for the annual Scouting Combine. New names permeate mock draft boards, but situations are eerily similar going forward. The Jets somehow hold the third overall pick and talk amongst Giants circles has centered on a successor to Eli Manning.
After last season, the Jets believe they have their long-sought-after thrower, in part thanks to the Giants passing in a different manner. Everyone knows, at this point, of their taking of Saquon Barkley, and the Jets' subsequent choice of Sam Darnold. There's no use in debating the decisions for at least another decade, as both teams have certainly made their peace with their respective moves.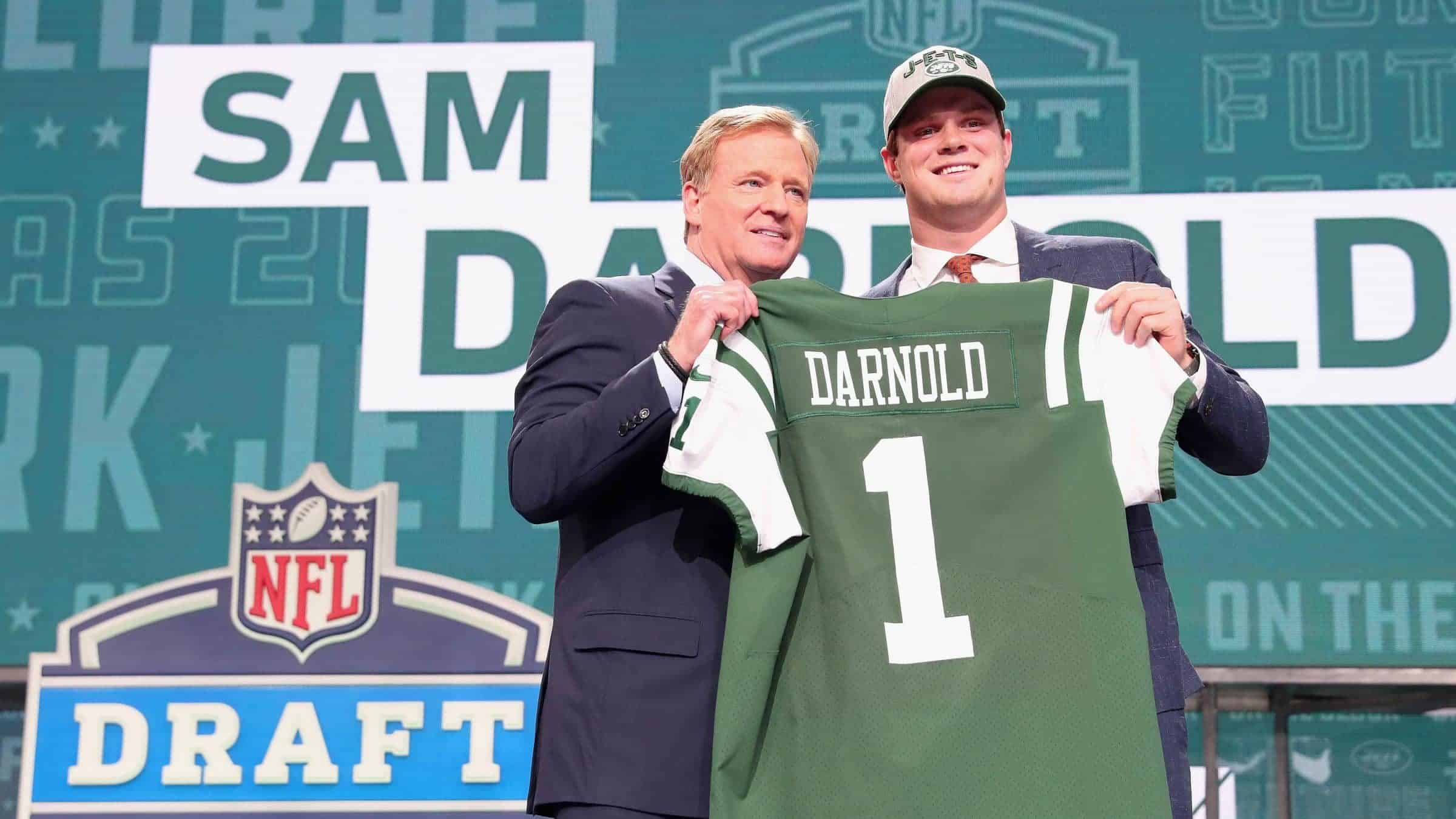 While the Jets have their potential quarterback, there are plenty of other holes to fulfill. The team is in desperate need of a pass rush on defense and could use some protection and weapons to compliment Darnold. Though they've been blessed with a cap space surplus, they should take advantage of as many avenues of opportunity as possible.
Draft assets, however, are at somewhat of a premium. Sleep won't be lost over a missing sixth-rounder, dealt to New Orleans in the Teddy Bridgewater trade that netted the Jets a third. Troubling, however, is the lack of a second-rounder, traded to Indianapolis to indirectly land Darnold at number three.
Dave Gettleman, the New York Jets could be on line-one.
Awkward as it's going to be to see Eli Manning depart, the Giants need to deal with their increasingly dire quarterback situation. Manning, 38, is entering the final year of his contract. The Giants certainly don't want to make picking in the top ten a yearly tradition. To that end, several beloved names have been moved or could be well on their way to departing.
Damon Harrison was let go in an autumn trade deadline deal. Landon Collins got some spring cleaning done early with a franchise tag reportedly looming. The team has recently been open to trading Olivier Vernon.
Let the negotiations begin.
If Gettleman, going into his second draft as the Giants' general manager, is interpreted correctly, the Giants could well be searching for a quarterback come April.
2018 is 2018. The Giants made their choice, and it feels downright sacrilege to label Barkley a consolation prize or a wrong decision. The fact remains, however, they need a quarterback. This year's throwing options aren't as prolific as the last edition, but there are still considerations to be made.
Ohio State-man Dwayne Haskins has made his interest in the Giants anything but subtle. Oklahoma's Kyler Murray won't go up against the Yankees. Perhaps the Giants can thank him by giving him a future in New York.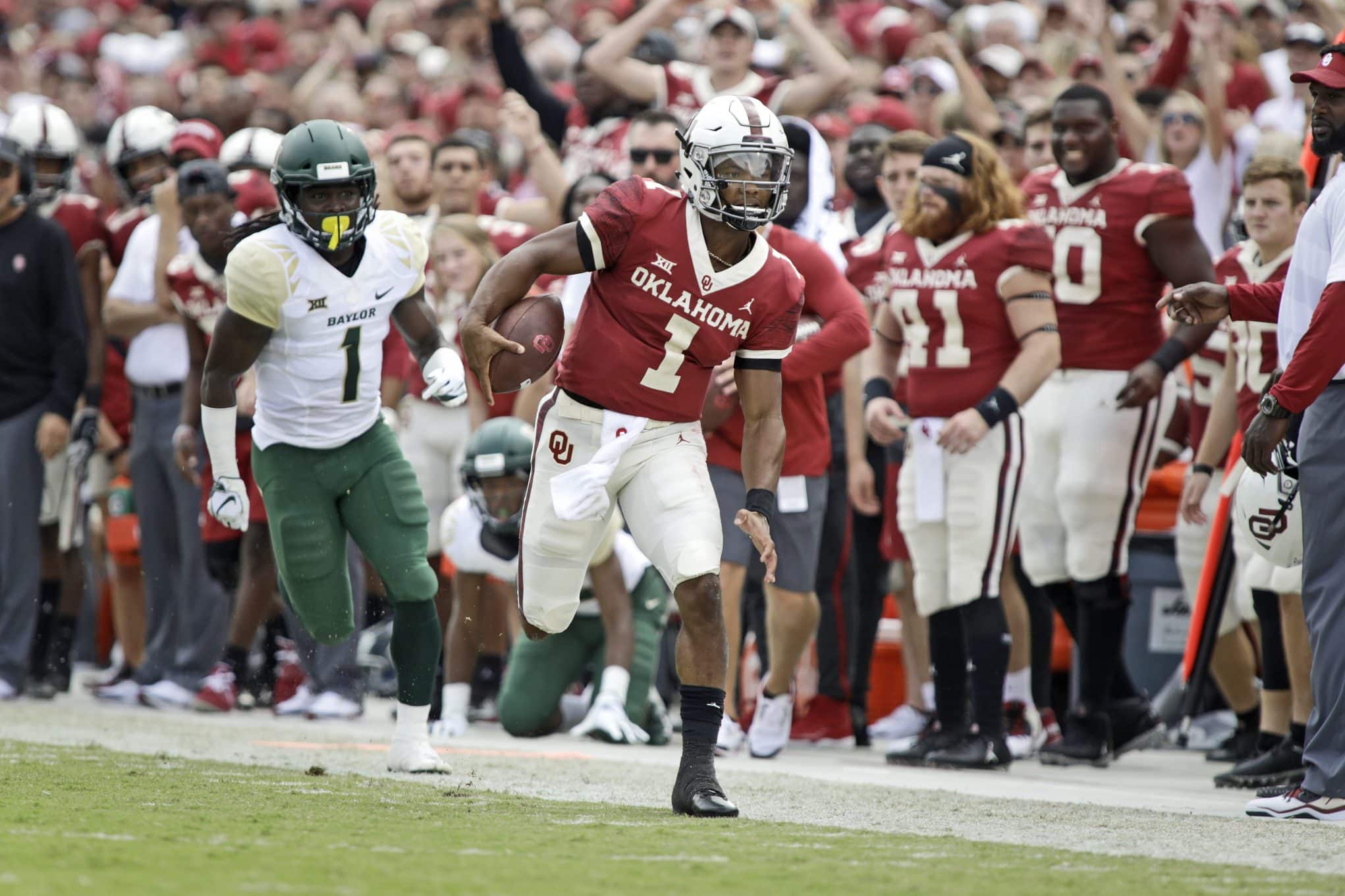 This is where the Jets can come in.
Five teams, including the Jets, stand in front of the Giants on the first round board. Of this group, San Francisco (second) and Tampa (fifth) are set with their men. Respectively, Jimmy Garoppolo will return from injury and Jameis Winston was granted a vote of confidence. Less certain are the statuses of the first and fourth choosers in Arizona and Oakland. Josh Rosen could already be prepping himself for a divorce from the Cardinals, while the Raiders are reportedly shopping Derek Carr.
Skipping ahead a couple of spots could seem like a bit much, but rookie quarterbacks make teams do crazy things. Sometimes it works, as the Kansas City Chiefs will tell you. In 2017, they sent three picks (including two first-rounders) to the Buffalo Bills for the chance to draft Patrick Mahomes 10th overall. The son of a former Met worked behind a successful veteran, Alex Smith before he was granted a Week 17 test drive. A year later, he was granted the full reigns with Smith's trade to Washington and went on to earn NFL MVP honors.
The process doesn't always pan out. Not only, for instance, did the Chargers franchise draft Ryan Leaf, but they also sent over two picks and their All-Pro returner (Eric Metcalf) to move up one spot and do so. Gettleman is nonetheless a believer in the Kansas City method.
"The Kansas City model worked really well," Gettleman said, according to Matt Lombardo of the NJ Advance Media. "You can cite a number of models where they had a veteran guy and they drafted a young guy. At some point in time, the torch got passed and away everyone went. And it was a happy away, everyone went."
If the successor is coming, he could have a far worse teacher than Manning. Jets management can play their part in fostering that connection.
Jets general manager Mike Maccagnan wasn't ready to play his full hand during his statements in Indianapolis, but did hint that the Jets would be happy to field calls about the pick.
"I'd definitely say if there's an opportunity to trade down, we would absolutely look at it," Maccagnan said, per Andy Vazquez of the North Jersey Media Group. "If we end up picking a player at 3, we'll feel really good. If there's an opportunity for us to move back and acquire more picks, that's something we'd definitely be potentially interested in. It would have to be the right kind of deal, but I definitely wouldn't rule anything out at this point in time."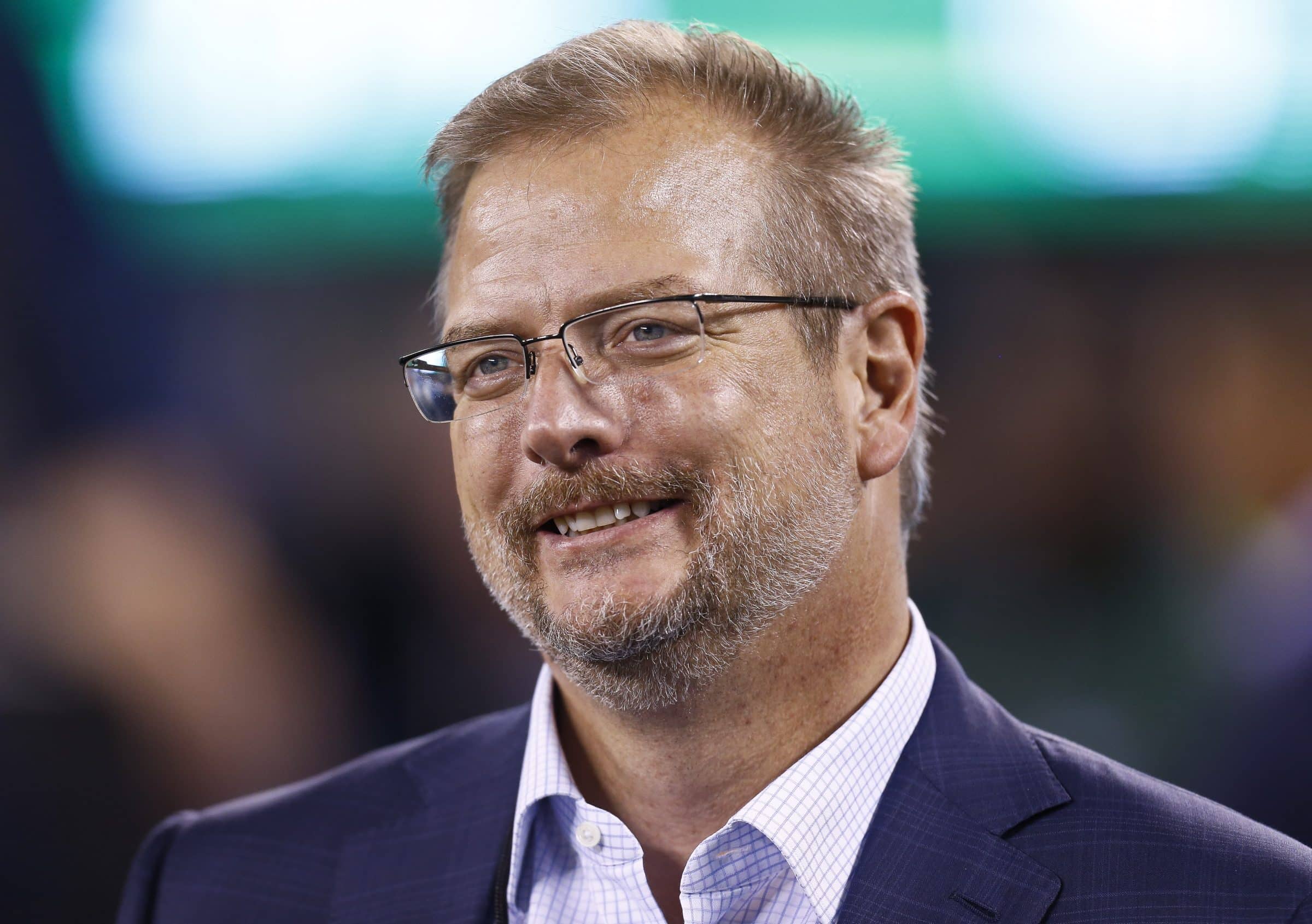 So what do the Giants have to offer? A good starting point could be Vernon.
The past two seasons have been a burden for Vernon. He had a stellar debut, one that earned 2016 All-Pro honors, but he has been caught up in the cesspool that has been the Giants' past two years. Perhaps a change of scenery and a new purpose would do him well.
The young Jets, with an average of 25.6 entering last season (fifth-youngest in the league), could some veteran leadership to help the cause. Darnold had the weathered Josh McCown to help him out. Perhaps someone on the defense could take similar lessons to heart.
The Giants likewise are trying to trade back into day two, missing their third-round pick after last summer's supplemental draft (injured Western Michigan cornerback Sam Beal was the selection). The aforementioned third-round choice gleaned from New Orleans could come up big in this regard, whether it's sent in a trade or kept as extra insurance.
New York football is in dire straights. The area hasn't seen a victory in the NFL playoffs since the Giants won Super Bowl 46. To put that in perspective, even the Knicks have won a playoff round in that span. If the two squads can help each other out, it doesn't matter what city is attached to the transaction.
But if they're going to talk business, the sooner the better. The NFL Draft is an unforgiving wasteland. Hesitance can be punishable by franchise irrelevancy, a fate worse than death. It could be time to finally give up any semblance of a true rivalry and make a deal.
Follow Geoff Magliocchetti on TWITTER