Antonio Brown will play outside of Pittsburgh next season. Tempting as it may be, the New York Jets should resist an attempt to bring him in.

Everything is getting a sequel in 2019. Unbreakable and The Lego Movie have already expanded their universes. The Avengers and Toy Story return to theaters this summer. The Skywalker saga will end this Christmas with the untitled Star Wars Episode IX.
Back with the greatest vengeance, however, is the Terrell Owens saga of 2005. This time, Antonio Brown is the star and the New York Jets are up for an important supporting role. Alas, this is another big-budget project the Jets should pass on.
Brown's antics since the season of his incumbent employers, the Pittsburgh Steelers, ended are fulfilled prophecies of Odell Beckham Jr.'s harshest critics. Armed with social media weaponry, Brown has signaled his Pittsburgh exit with ridiculous fanfare. Instagram posts, Photoshops, and ridiculous nicknames have defined this circus act, the final hill in a roller-coaster Steel City tenure.
The sideshow has distracted plenty of talent scouts, amateur and team-employed alike, from the fact that Brown is one of the offensive elite in a league that glorifies big box score numbers. He's still a player that can make showstopping grabs that change the course of football games. Fantasy football money has undoubtedly changed hands thanks to Brown's performance on the field. It's undeniable, no matter where he goes, that the team who adds him is going to get a boost in offensive firepower, at least on the field. Keeping Brown happy over an extended period may prove to be the real challenge, one that's easier said than done.
This is simply a mess the New York Jets don't need.
Blessed with a surplus of offseason funds, it's tempting for the Jets to splurge on brand-name talent. But with this great financial power comes great responsibility. The wrong move can blow up in your face and set the franchise back for years. The Jets know all about the explosive concept. After all, they're the team that infamously added Neil O'Donnell on a five-year, $25 million deal. After losing Jerricho Cotchery in 2011, the offense collapsed when they overpaid an aging Derrick Mason to receive.
Entering such a crucial stretch in franchise history, one that presents perhaps the most realistic shot at making the team a constant contender, the Jets can ill-afford any distractions. They avoided one such sideshow by passing on Kareem Hunt, and they must show the same restraint when it comes to Brown.
While there was no single instigator behind the Steelers' disappointing 2018 campaign, Brown's antics played a part in a generally consistent unit's playoff-free collapse. If he could bring down such a proud organization in the Steel City, just imagine the damage he could cause in such a fragile situation in East Rutherford. Seeking an NFL star completely-free of baggage is harder than finding a Celtics/Red Sox/Bruins/Patriots fan in New York, but Brown's case is simply too combustible to take a chance on. A team-oriented goal could fall apart if Brown gets disgruntled and airs his grievances on, say, LeBron James' HBO series The Shop, any good work the Jets are looking to glean out of a 2019 season could go for naught.
Brown could transform the Jets from also-rans to contenders in a crowded AFC. But just because the Jets could get lost in the crowd doesn't mean they go all-out on a single name who has made some big plays in the past. Brown isn't a free agent, so the Jets wouldn't have to dip into their offseason funds. But if you are going to send over assets, ones that don't include a second-round pick at this point, the return has to be a surefire haul that helps the team move forward.
Bringing back incumbent receiver Quincy Enunwa and tendering comrade Robby Anderson contributed to a good start. Both have become something at least resembling a consistent contributor to the Jets' offense. Enunwa, in particular, fought back from what could've been a career-ending injury to get back on the field and earn a long-term extension. They're in the process of leading the otherwise inexperienced offense into the future. That's the kind of veteran leadership you want to see, not that of Brown's.
If the Jets want to see how the Antonio Brown saga ends, all they have to do is binge watch the Owens saga in Dallas. After Owens talked and forced his way out of Philadelphia, three seasons with the Cowboys followed. Sure, there were highlight-reel plays that led SportsCenter, who could forget Ownes tossing a cup of popcorn in his face after a crucial prime-time touchdown against Green Bay? But controversy and distraction followed Owens from Pennsylvania.
In his debut year, Owens reportedly clashed with then-receivers coach Todd Haley during practice. Bill Parcells, who departed from coaching after Owens' 2006 arrival, would label Owens "unreliable". Though he famously defended Tony Romo after the brutal 2008 divisional playoff loss to the New York Giants, he soured on the quarterback when his relationship with and reliance on Jason Witten increased, leading to a confrontation with the tight end.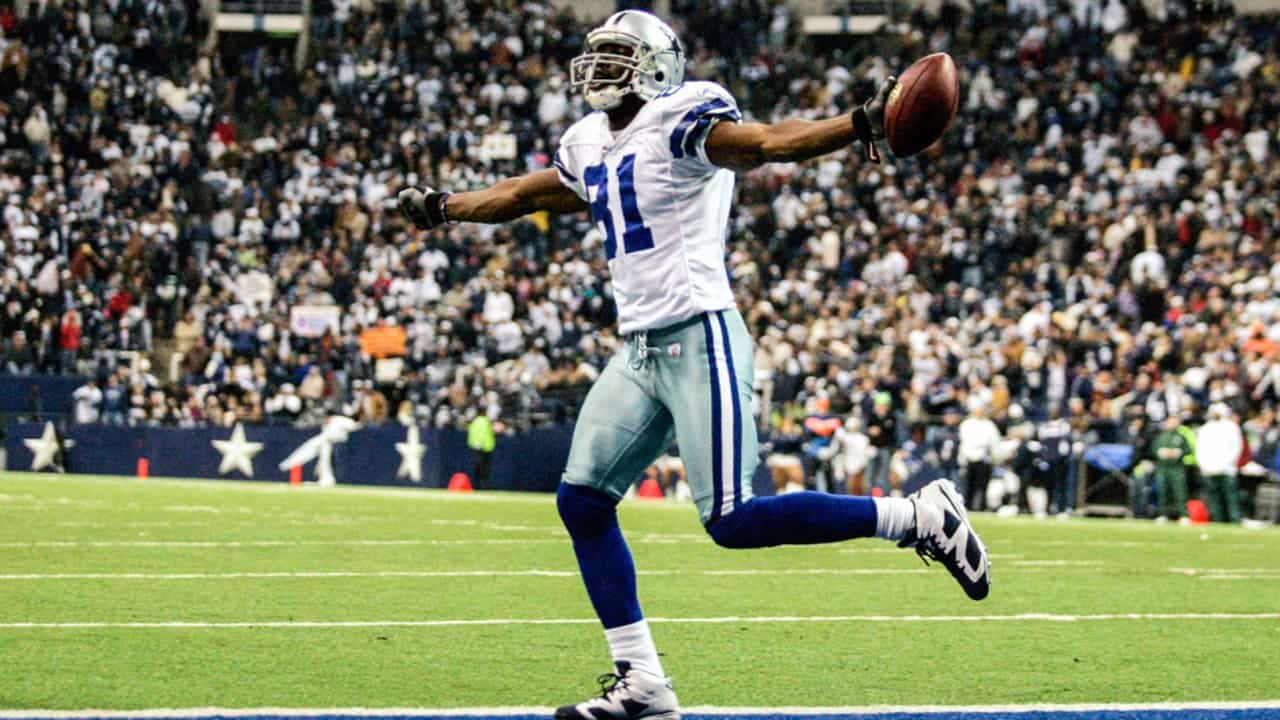 Three seasons, while eventful, ended with no playoff wins. The Owens era in Dallas ended with a heartbreaking loss to Baltimore that closed down Texas Stadium and a 44-6 shellacking at the hands of his former Eagle employers that kept them out of the playoffs. Dallas released Owens shortly after.
Again, that's not what the Jets are trying to emulate. Sure, a pair of playoff appearances over three seasons would be downright heavenly compared to this recent stretch of New York football, but if the Jets truly want to shed the "same old Jets" mantra, they need to move forward.
In the short term, Brown could sell some jerseys, help the Jets lead the highlights shows, maybe even draw back a fan or two that gave up on the squad. But the Jets have to put their whole future into consideration, not just a mere single season. Too often for too long has the organization brought in recognizable names in ill-fated attempts of momentum boosts, only to see them fizzle out sooner or later (Brett Favre, anyone?).
Adding Brown would be a spark. But skipping on him would be downright revolutionary.
Follow Geoff Magliocchetti on TWITTER