It's been exactly one year since the New York Rangers announced they would be rebuilding, so how exactly is it going?

What got lost on all of the hoopla and pageantry of the New York Rangers 1994 Stanley Cup celebration was how it's been exactly one year since the team declared they would be rebuilding.
A year that saw homegrown talent along with some fan favorites move on to teams with a better shot at winning the Stanley Cup, only this time with another team. It brought the Rangers a group of young talent to be excited about despite the hardships of what a rebuild entails. But if it brought the Rangers anything, it brought them a renewed sense of hope.
That sense of hope was not for a Stanley Cup in the next year or two. Instead, the hope turned to a new coach in David Quinn and his ability to relate to young players. The ability for a Pavel Buchnevich, Brady Skjei, Mika Zibanejad, and Chris Kreider to take their game to another level. To teach and develop young players like Lias Andersson, Filip Chytil, Neal Pionk, and Tony DeAngelo the so-called "right way" on how to get things done.
But sitting here a year later, one thing still remains the goal for the team who takes the ice every night: winning.
There is still an expectation amongst the leaders in the room that despite whatever roster moves are made, everyone in the dressing room is expected to show up on a nightly basis. While a mentality like that is great for developing a young core, what it really does is hurt the mission set out a year ago.
No one is saying winning should not be the goal. Instead, the goal needs to continue to be developing this young team who is miles away from accomplishing what no Rangers team has been able to do in 25 years. The goal should be focused on continuing the path started by team president Glen Sather and general manager Jeff Gorton that was set into motion on Feb. 8, 2018.
A Message from Glen Sather and Jeff Gorton. pic.twitter.com/Q56CXS8vDc

— New York Rangers (@NYRangers) February 8, 2018
By continuing the path Gorton and Sather set out last year, New York needs to be willing to listen to offers on anyone on the roster. Yes, this means Kevin Hayes and Mats Zuccarello should not be donning the infamous Blueshirt with "Rangers" written top left, diagonally to the bottom right.
For Zuccarello, a trade would mean exactly what the letter said when they wrote: "this may mean we lose some familiar faces." He's known no team in the NHL other than the Blueshirts and has put the city on his back more than a few times.
Over the last few weeks, he's shown he has the ability to be the playmaker diehard fans know and love. He is creating the perfect scenario for a trade for him. The assets New York would receive in a Zuccarello trade does New York so much better than holding onto him during their rebuilding years.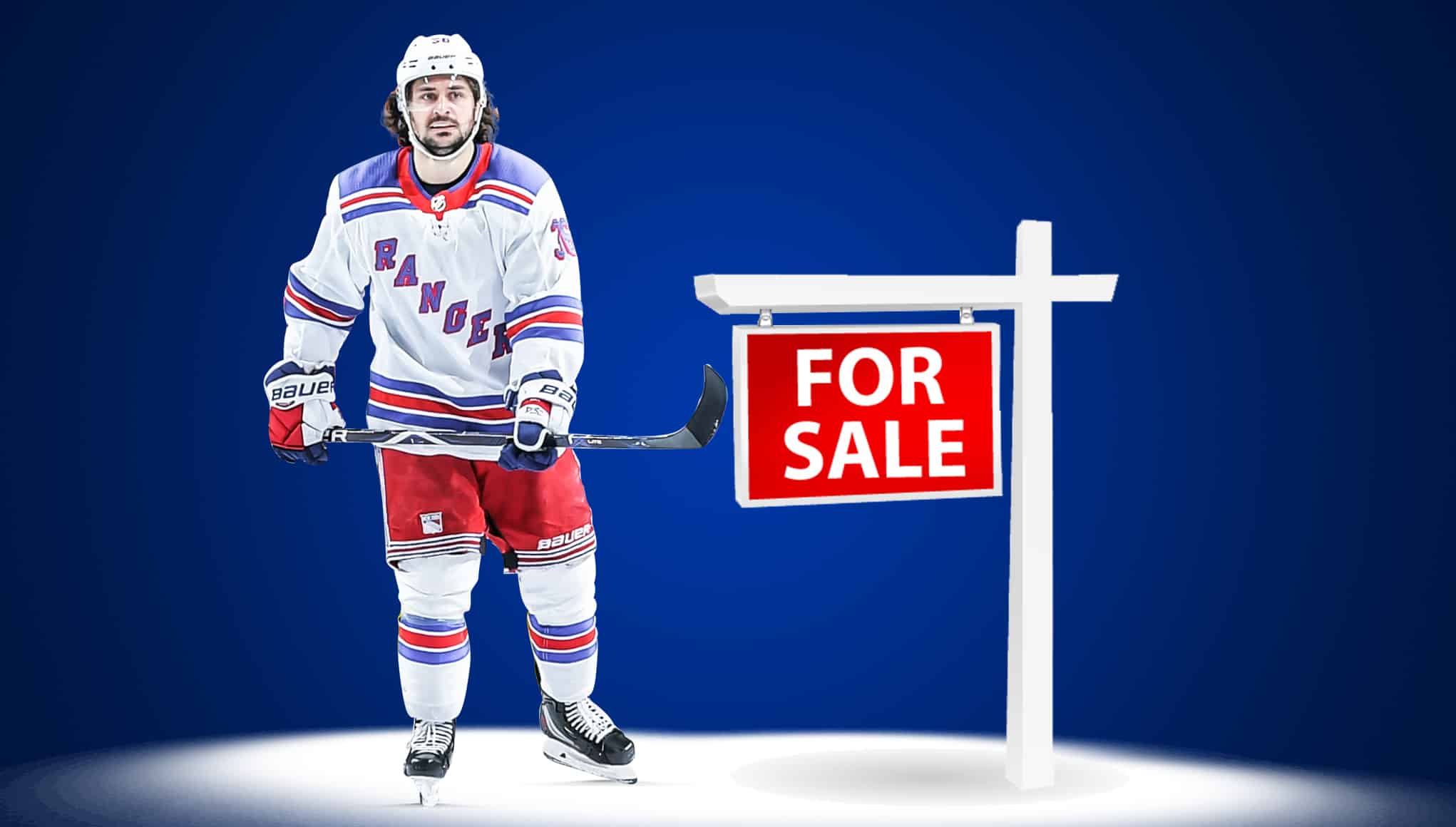 Hayes, on the other hand, puts the Rangers in a tricky situation.
Currently, he is the best asset the Rangers can have to offer, considering most in the industry feel Chris Kreider is off limits. A Hayes trade would most likely mean a first-round draft pick and perhaps a prospect who can have an impact on the NHL roster. But, there is still the chance New York pivots and decides to keep Hayes by extending him to a new contract.
While highly unlikely at this point in time, doing so would signal Gorton was not happy with the offers out there. Regardless of what happens with Hayes, the decision is geared towards the best interest of the organization for the next five to 10 years.
Assuming Hayes and Zuccarello all net back a prospect and a draft pick, whether it be a first or second-round pick, the key to everything the Rangers are doing now is drafting and developing properly. The early results of the 2018 NHL Entry draft look promising with Vitali Kravtsov, K'Andre Miller, and Nils Lundkvist all having promising seasons in their first year since being drafted. They all equal legit talent who the Rangers expect to be assets in the future making a big-time impact on the NHL level.
If New York can translate the success they had in last year's draft with a promising draft class in 2019, the biggest steps of the rebuild are already complete. The focus then will be on the Rangers to develop them properly, which if this season has shown anything, they will.
It's really hard to believe how this process began just over a year ago, but here we are and even though the team on the ice has not been consistent, their future sure looks bright.