Chris Kreider is having a career year for the New York Rangers begging the question, how much trade value does he bring?

The NHL trade deadline is exactly 21 days away and the New York Rangers are expected to be as busy as they were a season ago.
Veterans like Mats Zuccarello, Kevin Hayes, and Adam McQuaid are all expected to be wearing uniforms other than the Broadway blue they have donned all season. But there is one idea that no one seems to be talking about when it comes to the 2019 trade deadline, moving players with term left on their contracts.
The player that jumps out immediately when thinking of an idea like this is Chris Kreider. In the midst of a career year where he's expected to surpass his career high in goals, one would ask why should the Rangers move on from a solid first line winger?
Moving a player of Kreider's stature and importance is not something you do just for the sake of doing so. It comes with plenty of consequences considering New York would possibly be moving two-thirds of their first line of Kreider, Zuccarello, and Mika Zibanejad.  But in the situation the Rangers find themselves, moving Kreider should not be completely off the table.
Trading a player a year away from free agency is something the Rangers have done in the past. At last season's deadline, they shocked the entire hockey world shipping Ryan McDonagh to the Tampa Bay Lightning in a blockbuster deal. That deal brought the Rangers Vladislav Namestnikov, prospects Brett Howden, Libor Hajek, a first-round pick, and a second-round pick that becomes a first should Tampa win the Stanley Cup this season. While shocking, the Rangers went big by moving one of their best assets.
While the return for Kreider might not be as a big as the one for McDonagh, who was also shipped to Tampa along with J.T. Miller, Kreider might be the only asset of significant worth the Rangers have. Just by looking at the facts, a trade package for Zuccarello might not be as big as most thought it would be due to inconsistent play. Hayes is a player who has already expressed his love for New York and a team might not go all in on him out of fear for him returning to New York a few months later in free agency.
Return value aside, there is not a more ideal time to move the 27-year-old Kreider than in the now. This has by far been Kreider's best and most consistent season in the NHL, and the Rangers have the opportunity to turn that success into assets that will help them in the future.
They did this in the summer of 2016 when they shipped fan favorite Derick Brassard, who was coming off a career-high 27 goals, to the Ottawa Senators. The deal is what brought Mika Zibanejad to New York, along with a second-round pick that New York flipped to Detroit for Brendan Smith. Since then, Zibanejad has gone on to score 61 goals and 71 assists, 132 points for New York while Brassard was just traded to his third team in three years.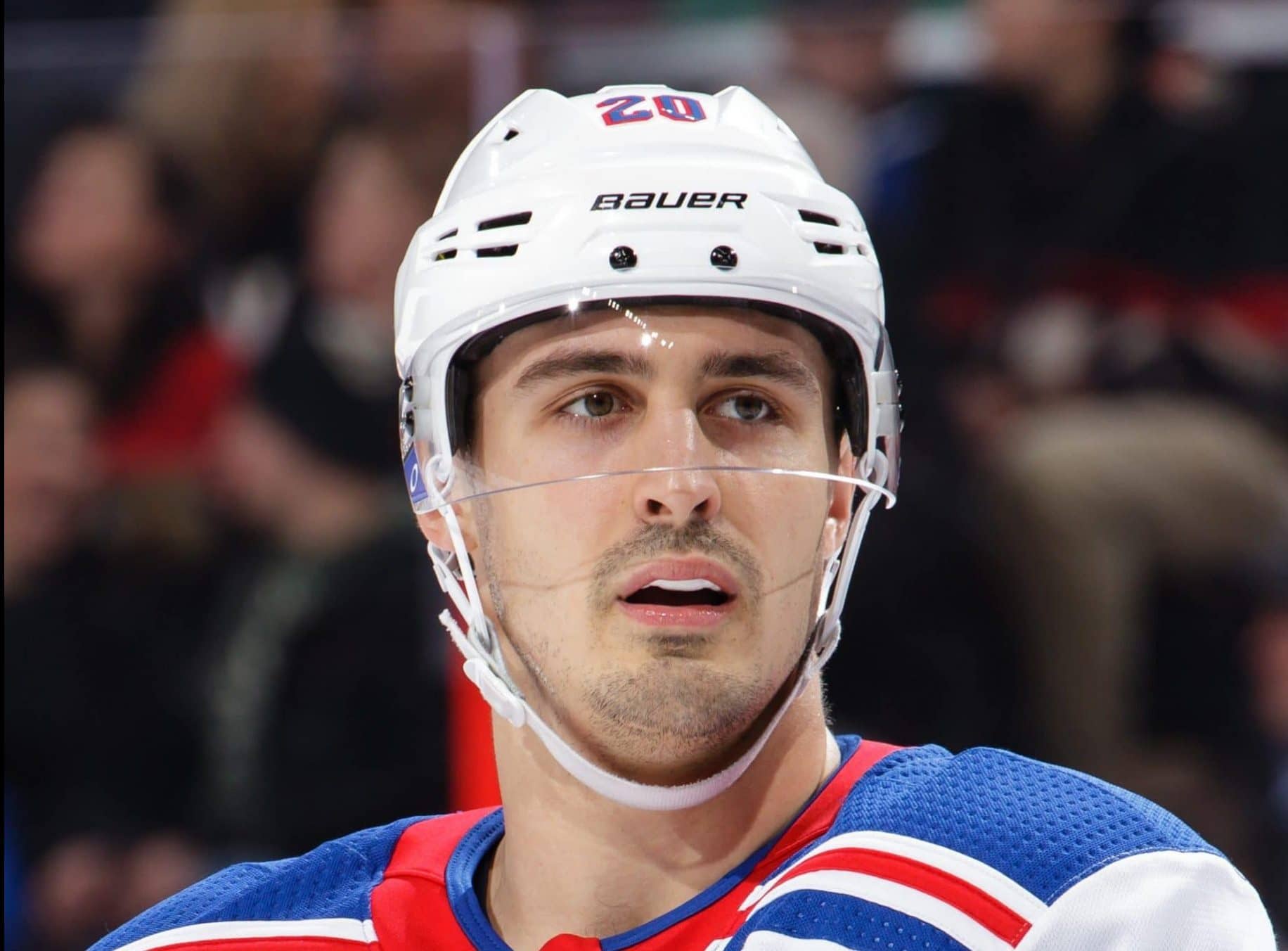 By moving Kreider, New York would be doing the same thing they did in the Zibanejad/Brassard deal: acquiring a young player with extremely high upside along with draft pick compensation and possibly even more. The idea of getting, even more, is what should be exciting for the Ranger fan who sat there and saw the Rangers move pick after pick, prospect after prospect for elite veteran talent to help in the short-term make a run at the Stanley Cup.
This team as constructed is not the team that made those moves in the last five years. They are a team staying afloat thanks to an elite goaltender in Henrik Lundqvist who served as the rock he's been over the last 14 years. A team who competes on a nightly basis but is simply just not good enough hence their 22-22-7 record heading into Monday's contest against the Kings.
All of this shows how the Rangers are at a crossroad and a decision needs to be made about the direction this team is going in. Do they stay the course they set out almost a year ago to the date? Or, do they change the plan and try to contend as soon as next year?
Moving Kreider would without a doubt be a deal that stings, he's a player drafted and developed by the organization, who has become a fan favorite. But, it is hard to ignore the value he can bring to a potential deadline deal and general manager Jeff Gorton would not be doing his job if he doesn't even consider moving him.
One thing is for certain, this rebuild cannot officially begin until players of Chris Kreider's nature are moved.