New York Rangers winger Mats Zuccarello could be moved at any time. Today, we break down his potential NHL landing spots.

Mats Zuccarello, a New York Rangers paid hockey player for his entire career, will almost certainly be traded in the near future. The question appears not to be when, but rather, "Where?"
Elliot Friedman of TSN has mentioned that the Edmonton Oilers are a potential landing spot for Zuccarello. The team is looking for a strong forward to help the struggling Oilers make a playoff run. That was prior to the team firing their general manager, but the need for a veteran player is still there.
Edmonton is on the outside looking in for a potential wild card spot. A player such as Zuccarello could help out Connor McDavid along with their power play unit. Zuccarello is a consistent 50-point player who has been to a Stanley Cup Final.
His experience and skill would definitely help the Oiler gain the wild card spot in a season the Oilers don't want to see wasted.
Other teams that could use a skilled player like Zuccarello are the Calgary Flames, Toronto Maple Leafs, Nashville Predators, and Columbus Blue Jackets. All are teams the Rangers forward would fit in and contribute to any of these teams immediately. A reunion with John Tortorella could give Columbus the spark the team is missing.
The Rangers are still looking to get younger and faster as their rebuild is still in progress. General manager Jeff Gorton would probably want a prospect and a second round pick to make any kind of trade.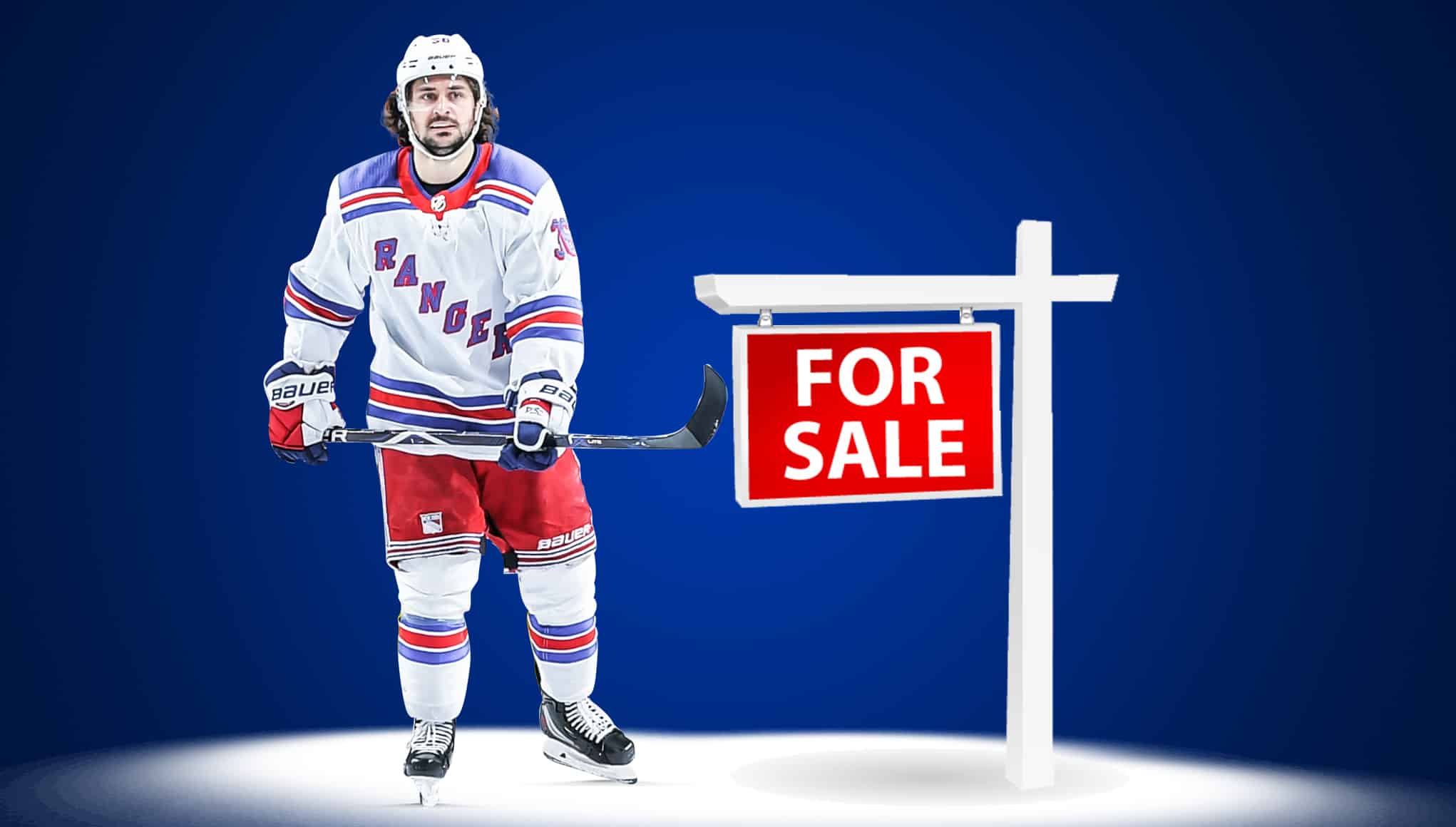 Team chemistry would be disrupted
The one key factor the Rangers will have to deal with is chemistry. Zuccarello had a slow, tough start, but has recently been flying while playing on a line with Mika Zibanejad and Chris Kreider.
In his last 12 games, Zucc has recorded five goals with 14 points as he has averaged just over 19 minutes of ice time per game.
The organization has to consider the downfall to trading the fan favorite, a locker room guy, who has found his rhythm on the ice. He is a hard fighting competitor on the ice and a player the younger guys can look up to and learn from.
The question remains, "Can the team get more from trading hin then re-signing him?"
With so many teams interested in gaining his services, should the Rangers even consider moving such a valuable asset? That's the dilemma that the team has been trying to answer since last season.
Zuccarello debut with the Rangers in the 2010-2011 season as 23-year-old. When he stepped out onto the ice Saturday night in a game against the Tampa Bay Lightning at Madison Square Garden, it was his 500th game as a Blueshirt. He may be the smallest player on the ice, but he plays with the biggest heart in his game.
He passionately wants to remain with the team and close friend Henrik Lundqvist to see this rebuild bring the team back to the playoffs.
Perhaps his great play of late will change the team's ideas of moving him. If not, many other teams think he can help their club. It is naive to think he cannot continue to help the Rangers.
Age and salary are always a factor in signing new contracts, but sometimes, a contract needs to build on more than how old a player is or how long a deal should be. The character of a player is sometimes something that is overlooked.
In this case, Mats Zuccarello and the Rangers need to find even ground, one that will conclude with Zuccarello retiring a Ranger instead of leading another team to the playoffs.
Follow Frank on TWITTER