Yankees legends Mariano Rivera and Mike Mussina reached Cooperstown this week. Who from the New York area will reach the Hall of Fame next?

This week, two New York Yankee legends, as well as two Yankee rivals, achieved immortality.
Mariano Rivera was a particularly special case, voted the first unanimous Cooperstown inductee in the establishment's history. Fellow Yankee pitcher Mike Mussina was likewise inducted, and the pinstriped pair joins Edgar Martinez and the late Roy Halladay as well.
So the next question becomes … who's next? ESNY is proud to present nine worthy candidates.
Carmelo Anthony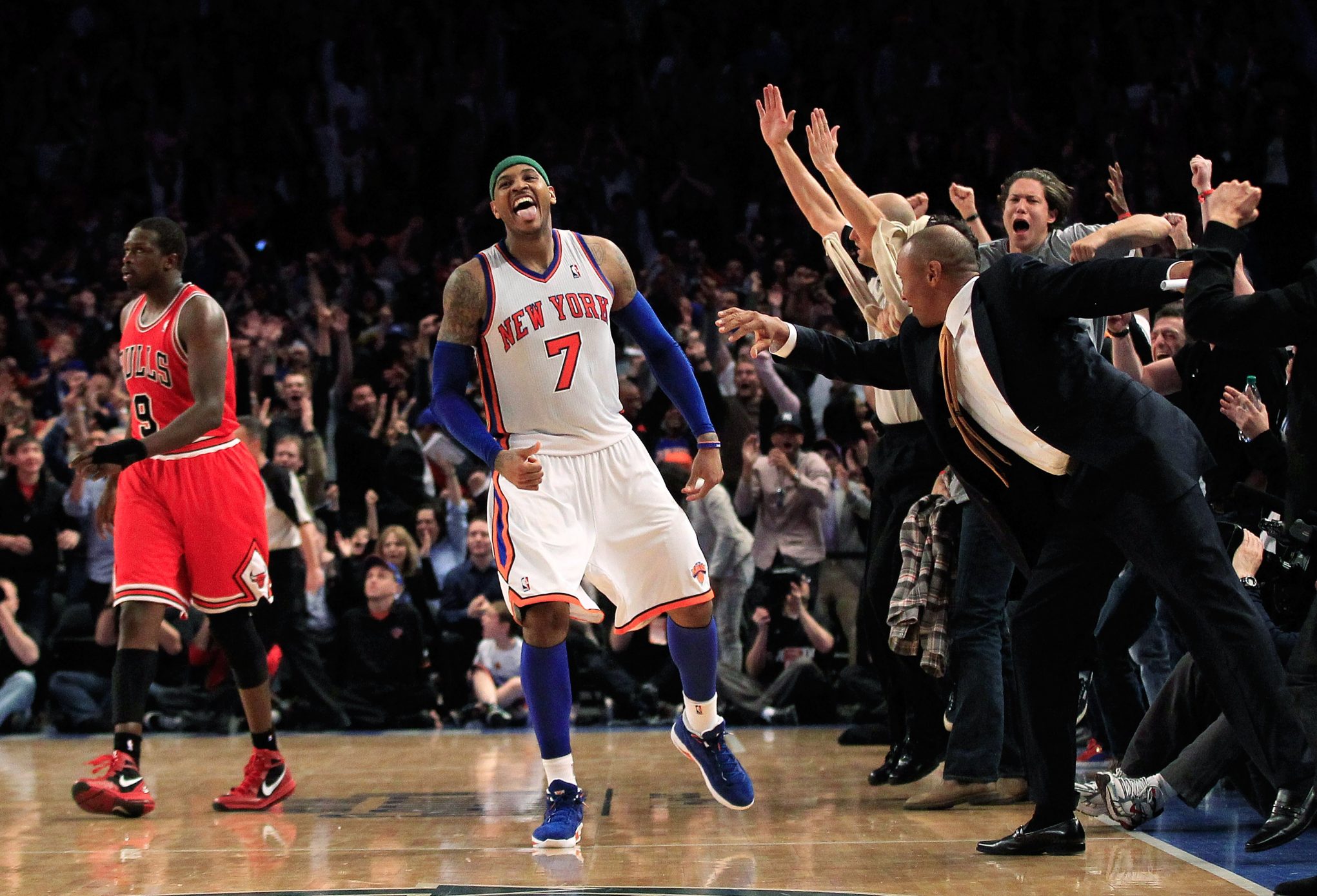 Anthony is an unusual case. Few will make a major case for his number seven to hang from the Madison Square Garden rafters, but there's certainly a case for him to appear in Springfield's halls.
Set to be a free agent, Anthony currently ranks 19th on the NBA's all-time scoring list (25,551 points). Every player ahead of him is on pace to be in Hall of Fame, whether they're already there, a retired lock (Kobe Bryant, Tim Duncan, Paul Pierce, Kevin Garnett), or an active surefire (LeBron James, Dirk Nowitzki). His scoring alone could get him to Springfield, even without a ring.
Today's ring-worshipping NBA society could be the one thing holding Anthony out. Championships do appear elsewhere on his resume, including three Olympic gold medals and a college title as a Syracuse freshman. Likely to be moved prior to February's trade deadline, there's time for Anthony to hoist that elusive Larry O'Brien Trophy as well.
Tina Charles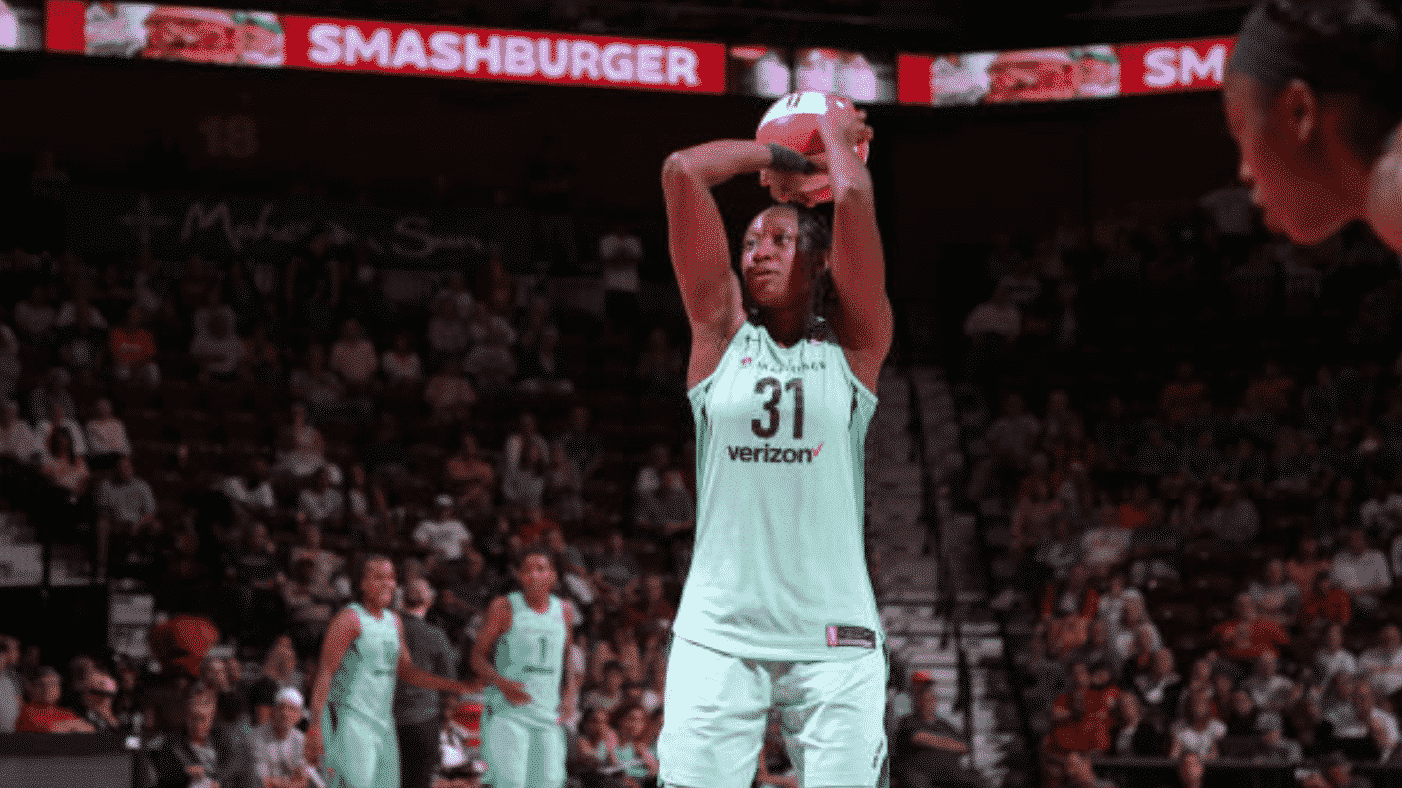 Charles just turned 30 in December, but she has already accumulated an impressive professional basketball resume.
She is a six-time WNBA All-Star, a scoring champion, MVP, four-time rebounding champion and a champion in the Polish and Turkish leagues. Her carer all began with a historic career at Christ the King in Queens, which preceded two national titles with the Titans from Connecticut. The former top pick already ranks 16th on the WNBA's all-time scoring list.
Now a member of the New York Liberty, Charles is looking for the one things missing: a WNBA title. With Brooklyn Nets minority owner Joseph Tsai on board as the team's new owner and an apparent commitment to the New York area, happy times could soon return for Charles and her comrades.
Tom Coughlin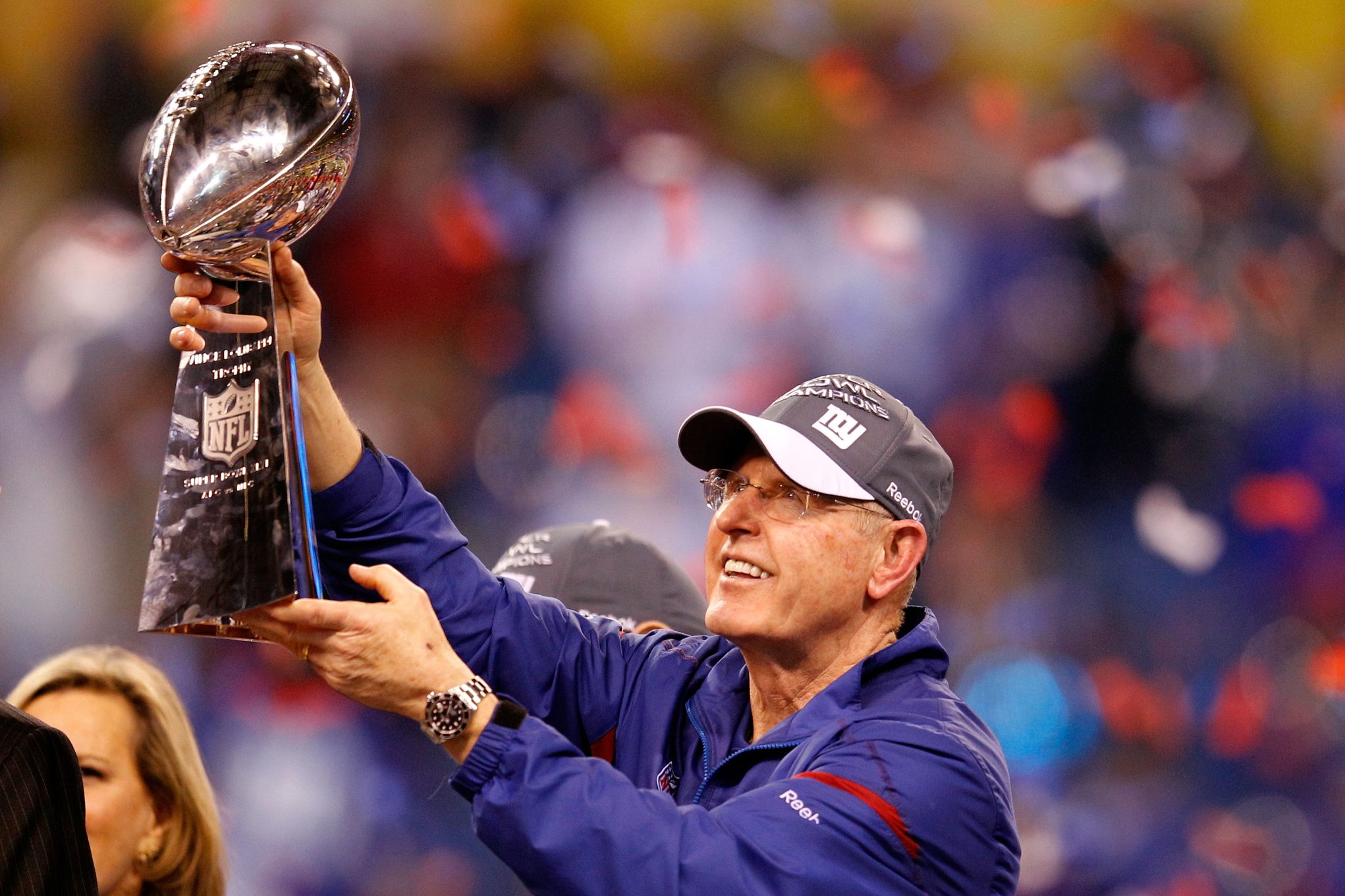 Coughlin was constantly on the hot seat during his New York Giants tenure, but recently made the Giants' MetLife Stadium Ring of Honor, a place they could never remove him from. Immortalization in Canton is definitely a possibility.
Coughlin is one of two Giants head coaches with at least 100 wins, two of which came in the Super Bowl. The team was inconsistent before and after the Super Bowl trips, but Coughlin may have provided enough Hall of Fame insurance with the job he did in Jacksonville prior to his New York arrival. Taking over the expansion Jaguars, Coughlin got them off to a fast start, reaching two AFC title games in the franchise's first five seasons.
Between the two teams, Coughlin earned a total of 170 regular season wins, one of just 15 coaches in NFL history to reach that precipice.
Derek Jeter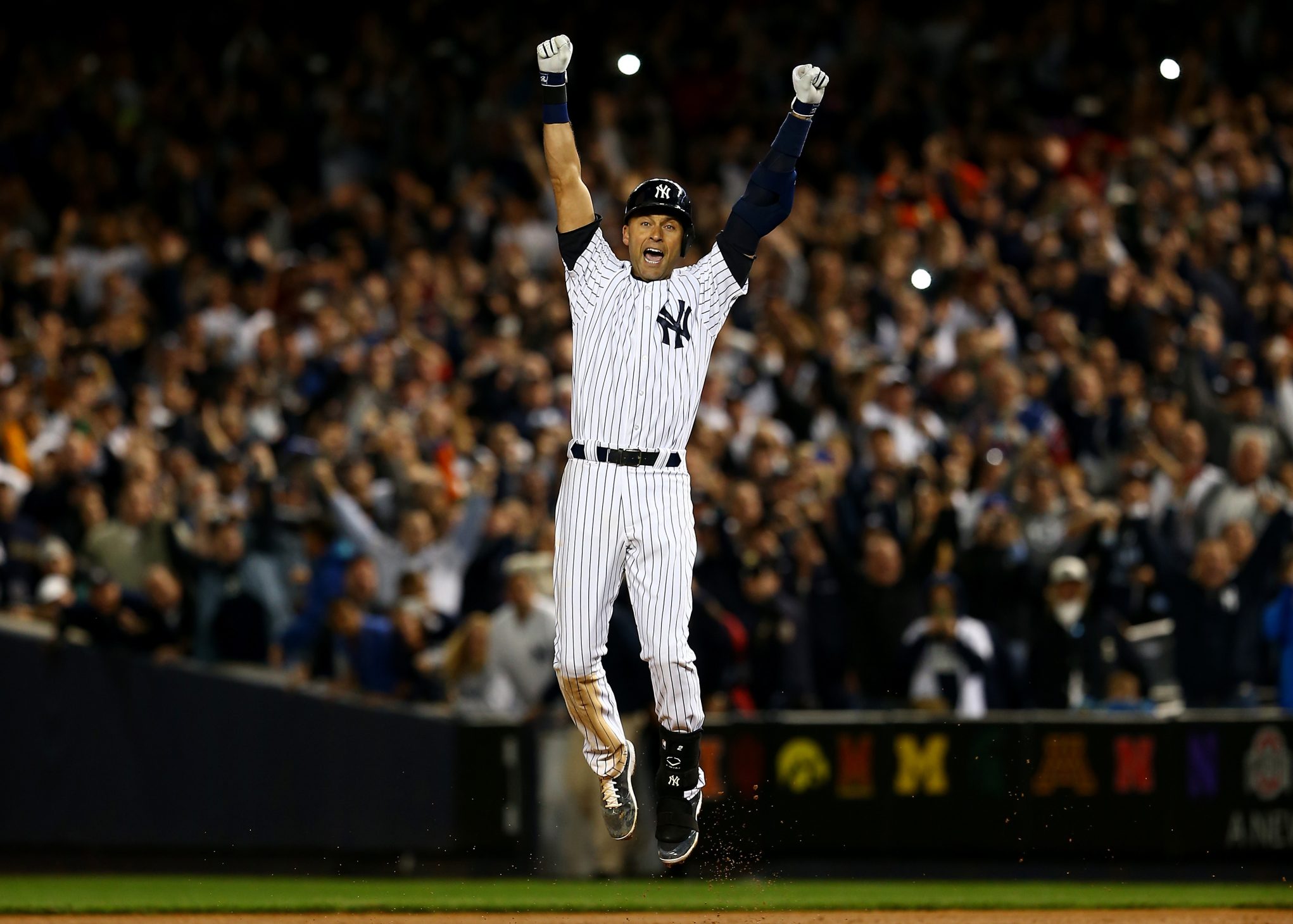 It seems like yesterday that Jeter went off into the Bronx's late summer sunset jumping down the first base line in a walk-off victory. However, his wait for the Hall of Fame ends next year, as he more than likely will earn his plaque in his rookie year of consideration. Thus, he's the most likely candidate on this list to be immortalized next.
The ultimate question for Jeter is not whether or not the five-time World Series champion will get in, but rather if he'll go in unanimously, like his Core Four brother Rivera before him. It's certainly possible, but there's a reason it took over eight decades for someone to earn the full approval of voters, and Rivera was the greatest in his position group.
It may not come with a triple-digit agreement but expect Jeter to get the recognition he deserves.
Henrik Lundqvist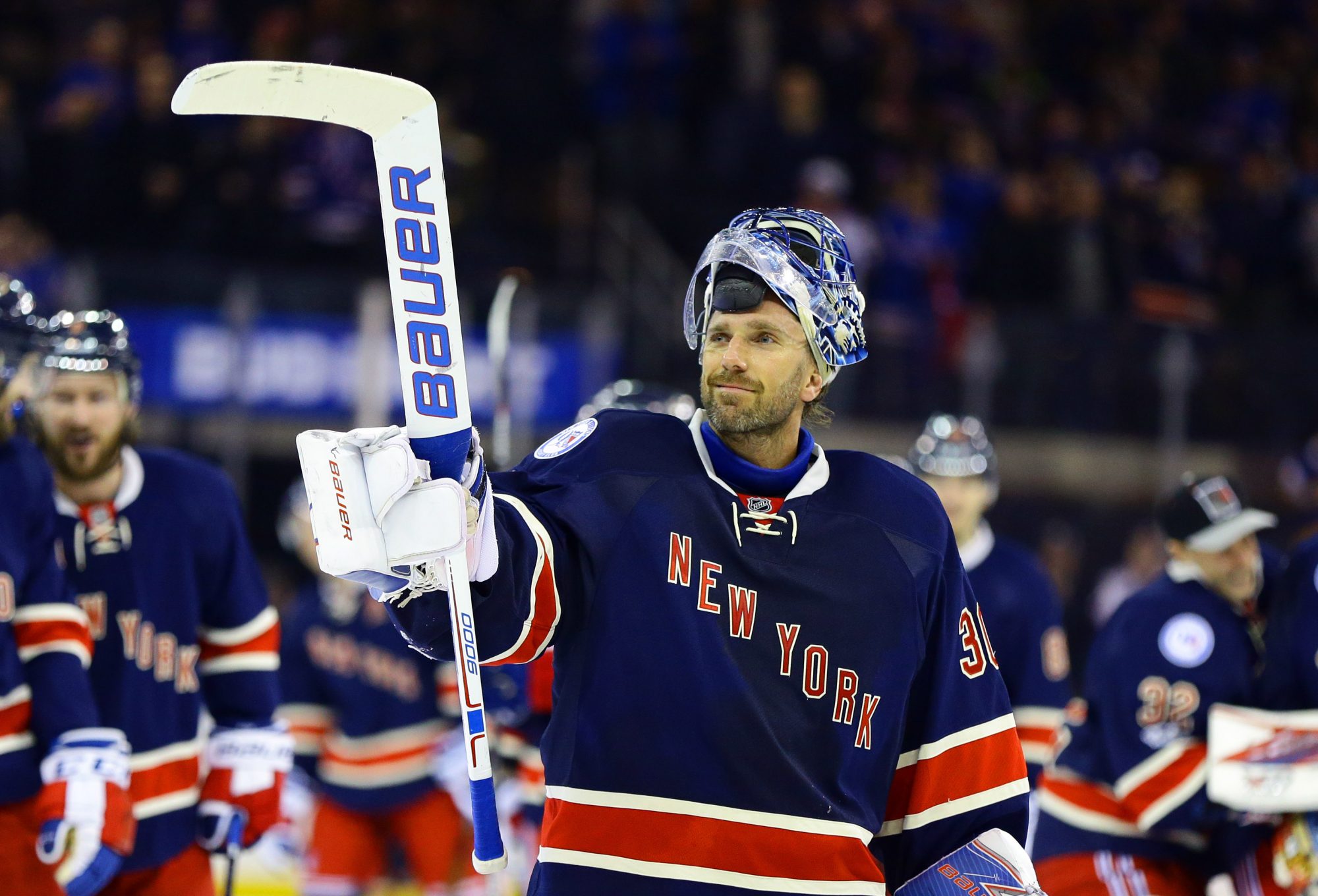 A Stanley Cup has eluded Lundqvist, and some wonder if it will ever come, with his New York Rangers mired in a rebuild. But Lundqvist's impact on the team is undeniable. Without his prescience in net, the Rangers might very well have remained in their early 2000's swoon. Instead, with Lundqvist a consistent starter since the league's return from a lost season in 2005, the Rangers have been regulars in the NHL playoff discussion.
Through the 2019 All-Star break, during which Lundqvist is partaking in the festivities in San Jose, Lundqvist has earned 446 wins, good for sixth all-time and most among European-born goaltenders. His .919 save percentage is also good for third-best for goalies with at least 200 starts. Internationally, Lundqvist led his Swedish comrades to an Olympic gold medal in Turin's 2006 Games.
Eli Manning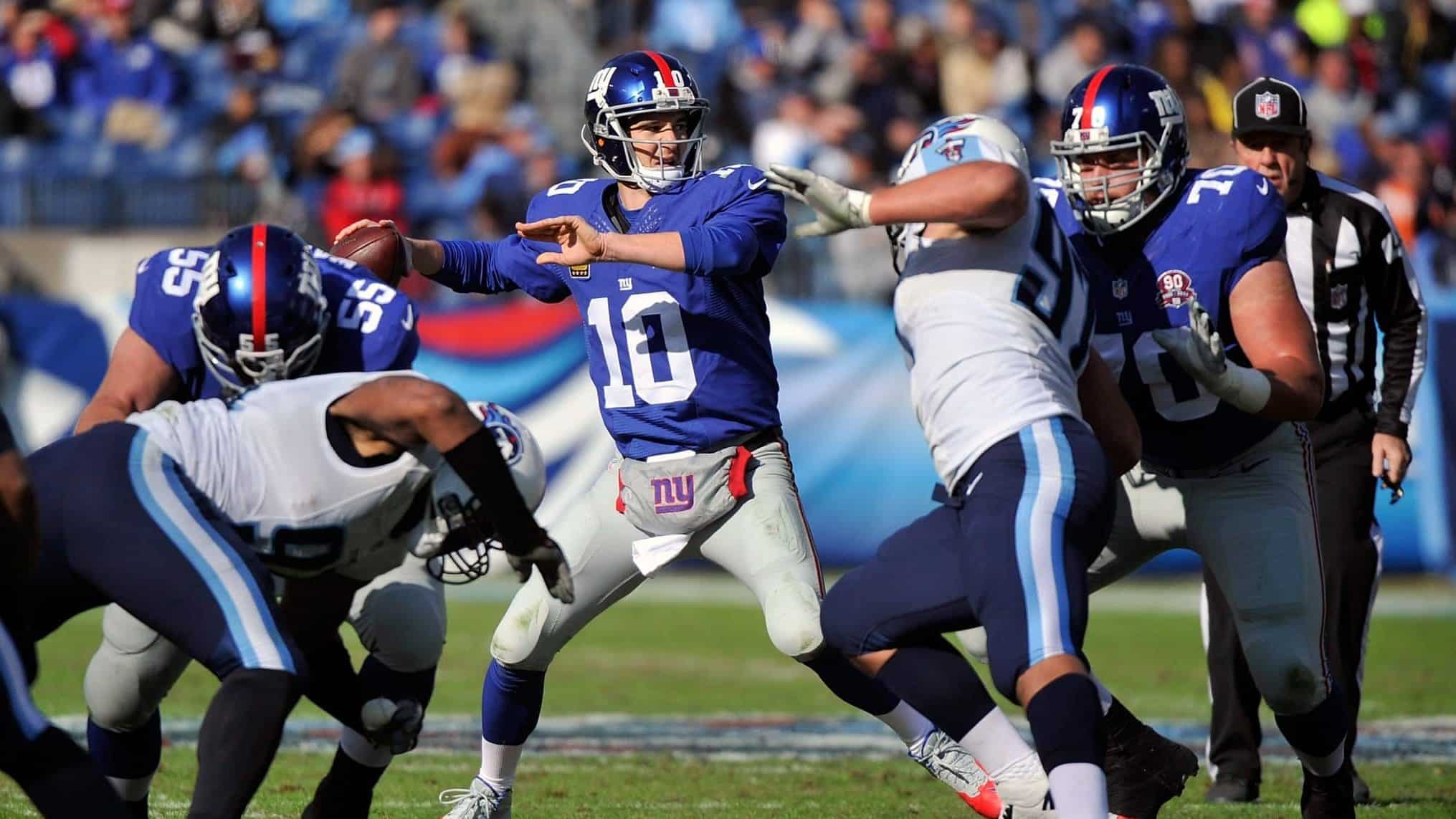 The New York Giants' recent struggles have put Manning's Canton qualifications up for debate. At the end of the day, however, Manning's highs outweigh his lows.
The clincher for Manning may very well be the pair of Super Bowl victories and MVP awards, earned against the NFL's longest-running dynasty, but his resume goes beyond those historic New England tilts. Starting 210 consecutive games, especially in this cautious era of football, especially as a quarterback in the most volatile market in sports, is an accomplishment on its own. He also currently ranks near the top in almost every major passing category, including seventh in passing yards (55,981) and eighth in touchdown passes (360).
With numbers like that, including the almighty pair of rings on his fingers, he should be well on his way. His final seasons may eliminate chances of first-ballot immortality, but it's hard to keep him out with the career he has built.
Darrelle Revis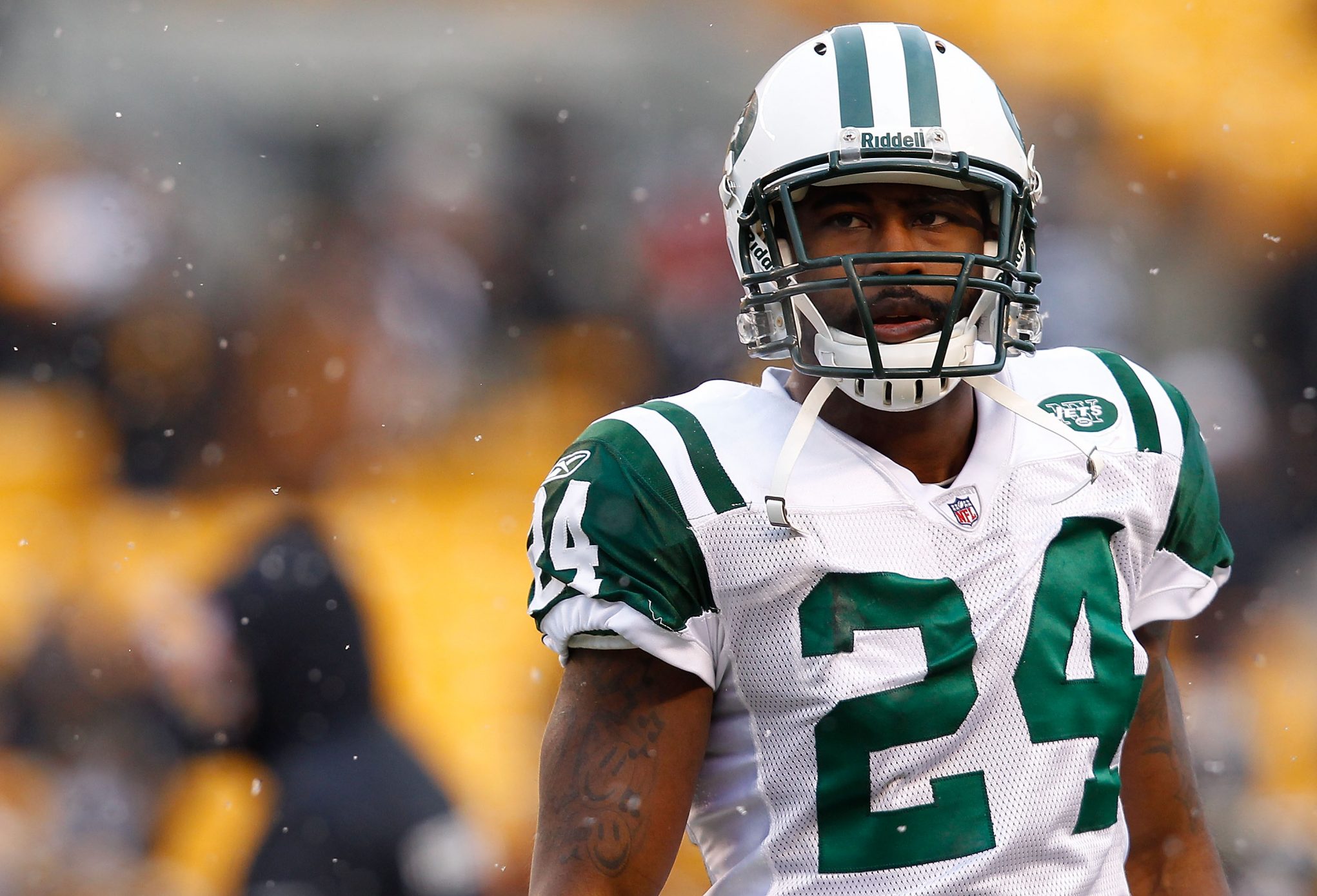 It seems shocking to think that the hallowed halls of Canton feature the busts of only 26 defensive backs. That's perhaps the one thing working against Revis, but biases of the past shouldn't keep a worthy talent out of immortality.
The slight souring of Jets fans on Revis after a messy divorce, one that led to him earning his lone Super Bowl with the New England Patriots monopoly, was forgiven after he retired as a Jet last offseason. Revis' interception tally is at a relatively low 29, but that number still speaks volumes because of the concept of "Revis Island", a place where opposing quarterbacks were afraid to throw entirely.
As long as unfair defensive prejudices don't get in the way, Revis should be a first-ballot name.
Alex Rodriguez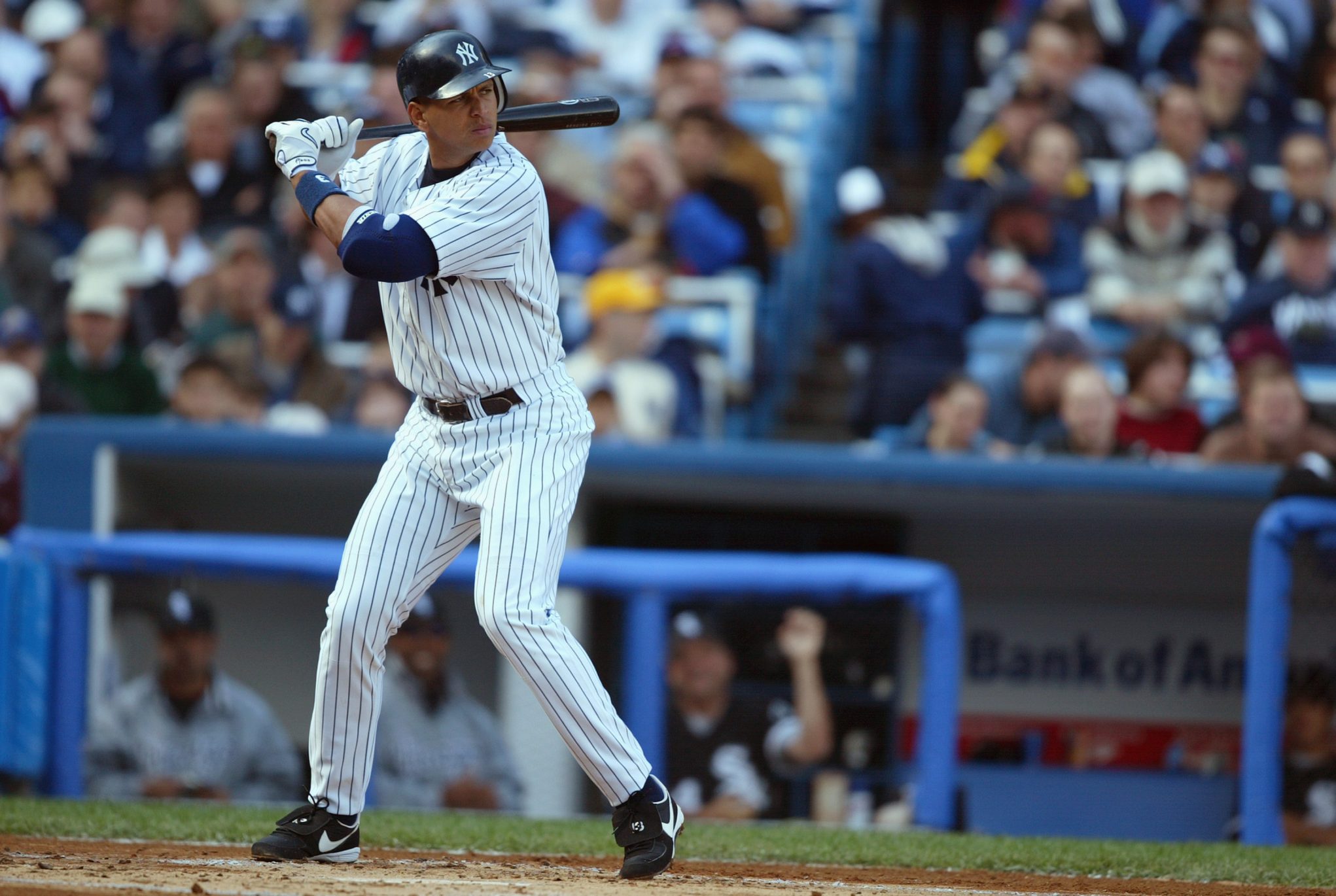 Rodriguez becomes Cooperstown-eligible in 2022. Time will only tell if opinions toward performance-enhancing drug users have softened, but if recent history is any indication, Rodriguez might have to wait awhile, if not permanently.
Like the violators before him, Rodriguez has the stats, ranking fourth with 696 home runs, but has been one of the most prominent names in the PED era, especially the 2013 Biogenesis scandal. As a result, Rodriguez's case could be over before it truly begins. Public perception of Rodriguez has noticeably softened since his 2016 retirement, but, unfortunately for the former Yankee third baseman, it is up to the unforgiving polls of the writers, not the fans.
David Wright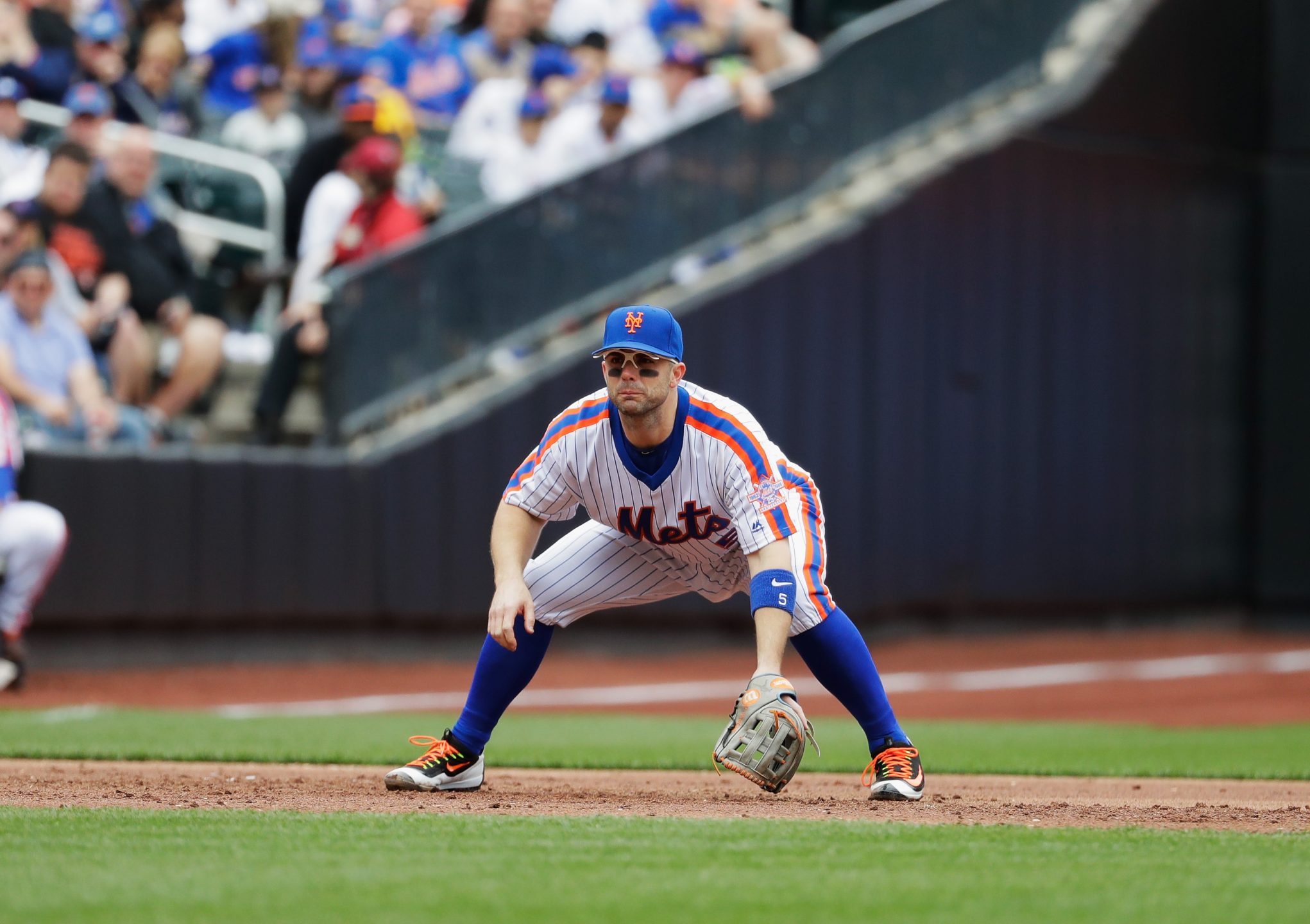 In Wright, the New York Mets have their own version of Don Mattingly.
There's no doubt Wright will be back in Queens to have his number five retired at some point in the near future. Lack of postseason prosperity, however, may keep him out of Cooperstown.
Despite his status as the fourth captain in Mets history, and at the top of almost every major offensive stat in team history, voters could frown upon a mere pair of playoff trips. The Mets advanced at least one round in each trip, but Wright batted .198 over five series (include .160 in the 2006 NLCS loss to St. Louis). It may not be fair to keep Wright out on that precedent, but Mattingly shows there's a history behind such a snub.
Working in Wright's favor is a pair of Gold Gloves and Silver Sluggers, as well as seven All-Star Game nominations. Had it not been for a series of injuries that limited him to 79 games over his final four years, he could've built the stats to achieve lock status.
Too Early to Tell
Follow Geoff Magliocchetti on TWITTER