Henrik Lundqvist put on a goalie display by winning the save-streak event as the lone representative of the New York Rangers at the ASG Skills Competition.

New York Rangers' Henrik Lundqvist made his fifth appearance at the NHL All-Star Skills Competition on Friday night, winning the saves-streak event.
Henrik was the last goalie to go needing to make nine consecutive saves to beat out Tampa Bay goalie Andrei Vasilevskiy, who was riding an eight-save streak.
Henrik wouldn't be denied in this night.
Lundqvist won by making some great saves, a little luck thanks to some help by the left post (which he acknowledged by rubbing it), and a save on an old rival.
His ninth-consecutive save came at the expense of former New York Islanders captain and current Toronto Maple Leafs stud, John Tavares. Hank thrust his arms high in the air after the save getting a loud cheer from the San Jose crowd.
Each goalie faced a minimum of nine scoring attempts, officiated in accordance with NHL shootout rules. A goalie's round cannot end with a save. If the ninth shooter, the divisional captain, is saved, he continued to face shooters until a goal is scored.
The goalie with the longest consecutive save streak is the winner.
Jeff Skinner FINALLY ends Henrik Lundqvist's incredible save streak at 12, crowning @HLundqvist30 as the winner of the competition! WHAT A MOVE by Skinner here though, eh?#NYR #Sabres pic.twitter.com/Ym1SNtAicn

— Hockey Daily #StickTogether (@HockeyDaily365) January 26, 2019
The king has returned. #NHLAllStar pic.twitter.com/cNn6WYA39c

— NHL (@NHL) January 26, 2019
Hank comes to the arena with a New York connection
No one can argue Henrik Lundqvist's fashionable style. As one of the best-dressed players in the league, Henrik is known for his beautiful suits and casual dress attire. Friday night was no exception as Henrik came dressed much like a New York player or more like a connected New Yorker.
Henrik's suit was lined with a very familiar face (and quotes, to boot), as he paid tribute the great movie the Godfather.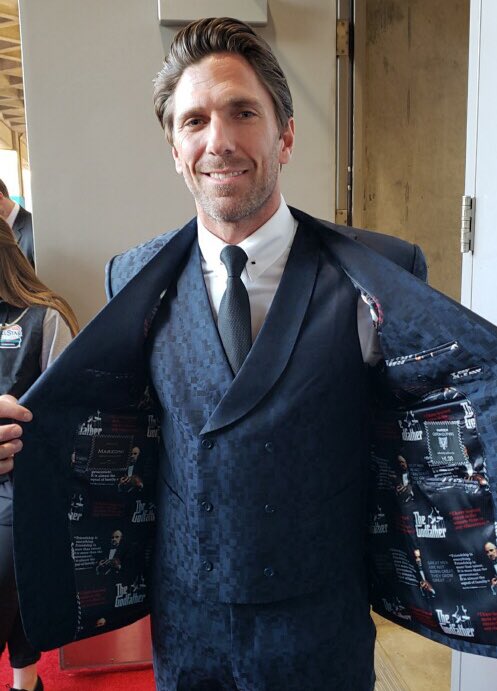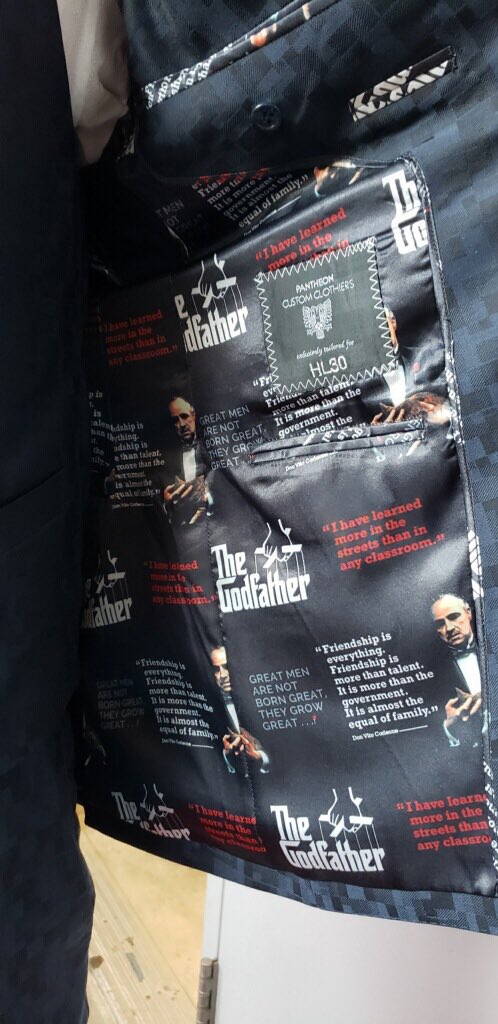 The quotes that were inside his suit jacket were:
"Friendship is everything. Friendship is more than talent. It is more than the government. It is almost equal of the family."
"I have learned more from the streets than any classroom."
"Great Men Are Not Born Great,  They Grow Great."
Around the quotes was a picture of Marlon Brando's The Godfather and The Godfather movie logo.
Follow Frank on TWITTER