Here is the official assessment of Saquon Barkley, Will Hernandez, and the rest of the 2018 New York Giants rookie class.
It was a rough season for the New York Giants, to say the least. After finishing 3-13 in 2017, many thought 2018 would be an absolute rebound year. However, 2018 only amounted to five wins for Big Blue.
Part of both the good and bad aspects of the team this year was the production of the rookies. Some, during their first NFL campaign, proved to showcase much potential. Others … eh … we'll see.
Here is our official assessment of the Giants' 2018 first-year players:
Running back Saquon Barkley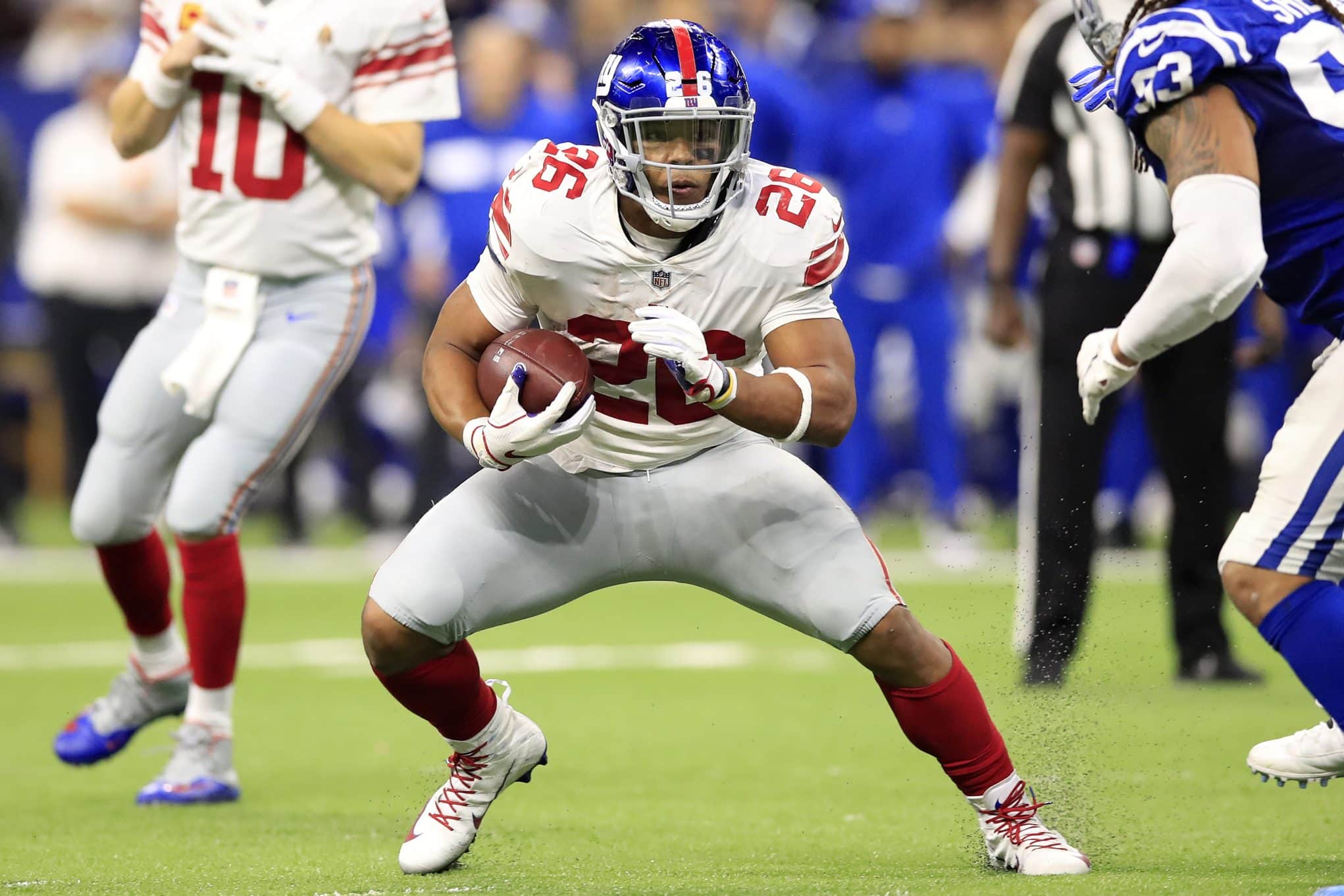 Not much bad to say here. Selected second overall in the first round of last year's NFL Draft, Saquon Barkley had a phenomenal rookie year. He essentially was everything that everyone thought he would be, and more.
The rookie out of Penn State finished the year with 1307 rushing yards and 11 touchdowns on the ground. He thus finished the year as the second-leading rusher in the NFL, behind Cowboys running back Ezekiel Elliott.
Barkley also tallied 91 receptions for 721 yards and four scores through the air. This put his total number of yards from scrimmage on the year at 2028. He was only the third rookie in NFL history to surpass 2000 yards from scrimmage.
Barkley's 91 receptions in 2018 were also an NFL record for rookie running backs, previously set by Reggie Bush in 2006. Ninety-one receptions also tied the Giants franchise record for single-season receptions by a rookie. This record was previously set by Giants receiver Odell Beckham Jr. in 2014.
The Big Blue running back was selected to the Pro Bowl this season and was named the Offensive Rookie of the Year by the Pro Football Writers of America. Again, there isn't anything negative about Barkley. He's already solidified himself as one of the prominent running backs in the NFL.
Guard Will Hernandez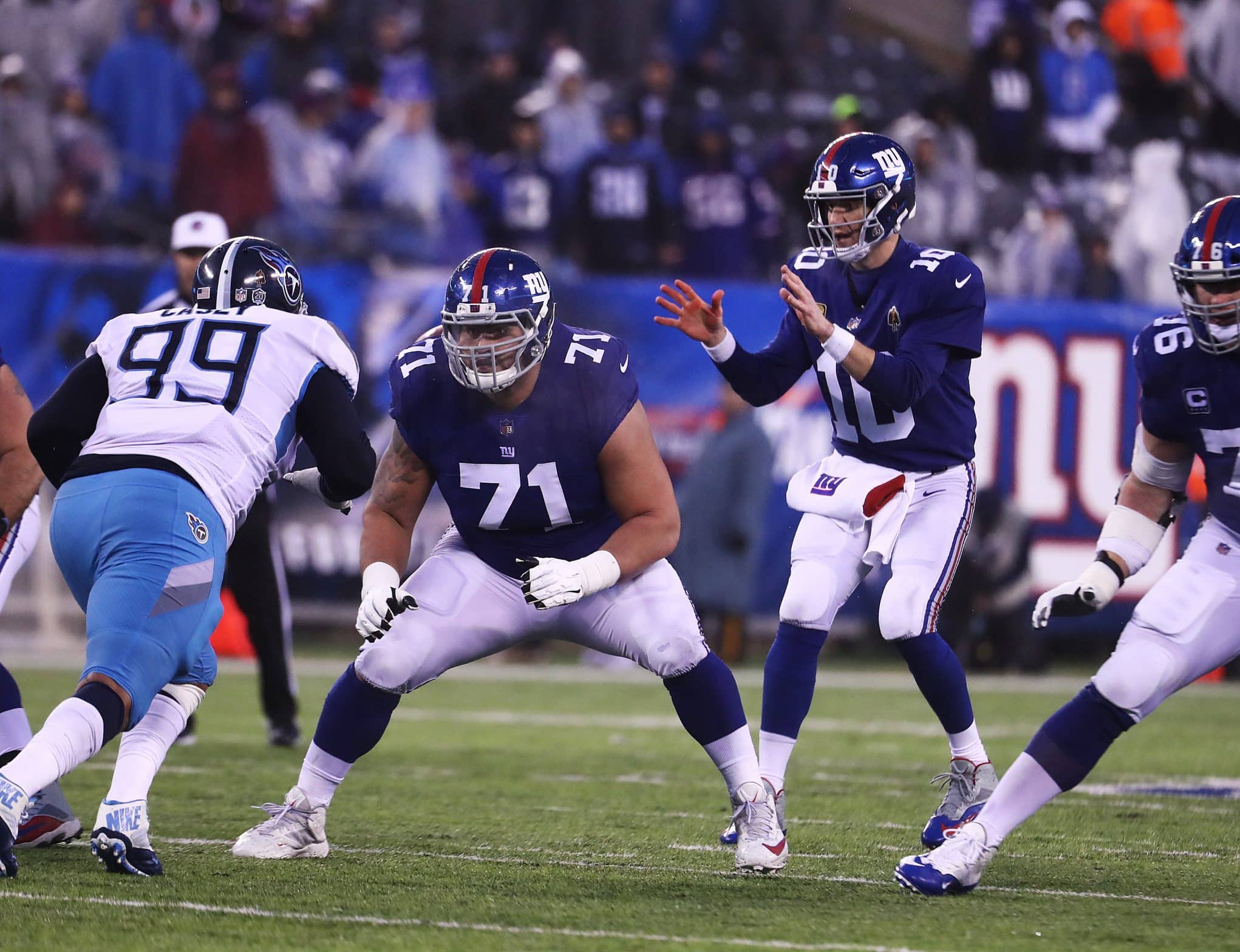 The Giants took guard Will Hernandez in the second round of the 2018 NFL Draft, 34th overall out of UTEP. Hernandez was brought in to help the offensive line that basically had depleted in recent years. Although the offensive line was still not up to par this past season, Hernandez became a bright spot.
The first-year offensive lineman played every single offensive snap for the Giants this past year. He amassed an above average Pro Football Focus grade of 65.8 and was selected to the Pro Football Writers of America's All-Rookie Team.
If the Giants are able to improve the offensive line around Hernandez, it could be very dominant in a few years. Hernandez had one of the better production rates on that line all season.
Linebacker Lorenzo Carter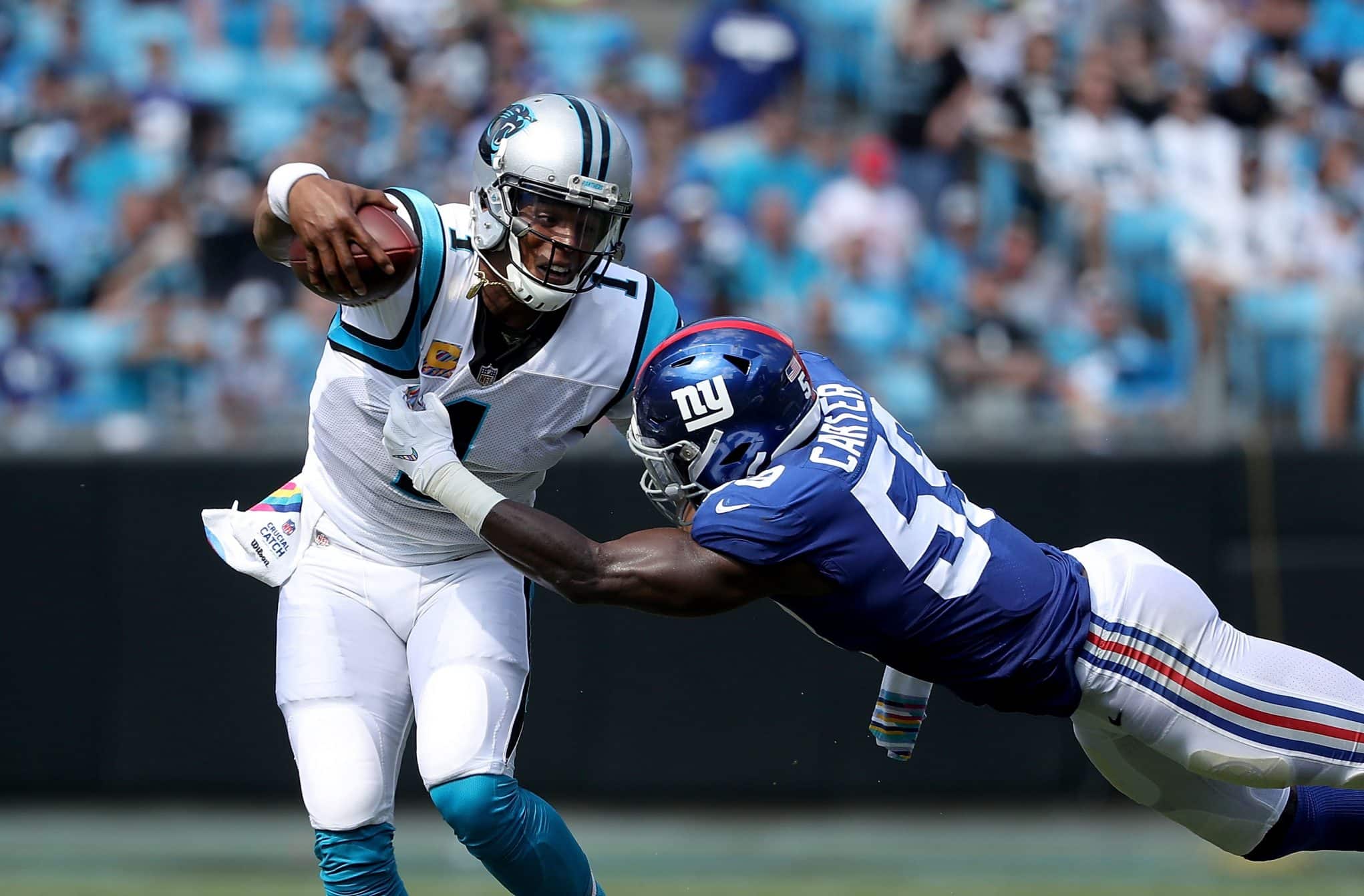 With the 66th overall selection, the Giants took linebacker Lorenzo Carter in the third round out of Georgia. Although the Big Blue defense was weak this year, Carter showed a ton of promise and potential on that side of the ball.
Playing in 15 games, Carter totaled 43 tackles, four sacks, and four pass deflections. This led to him receiving an above average Pro Football Focus grade of 65.8.
Carter played great in spurts and has the potential to be a Pro Bowl linebacker in the near future. With enough coaching and development, Carter could thrive on the Giants defense.
He also could see a lot more time on the field in 2019 if the Giants were to trade or release linebacker Olivier Vernon. Vernon is just too expensive for the low productivity he's shown on the field since being signed in 2016. He's a good edge man, just not worth the $85 million contract he signed.
DT B.J. Hill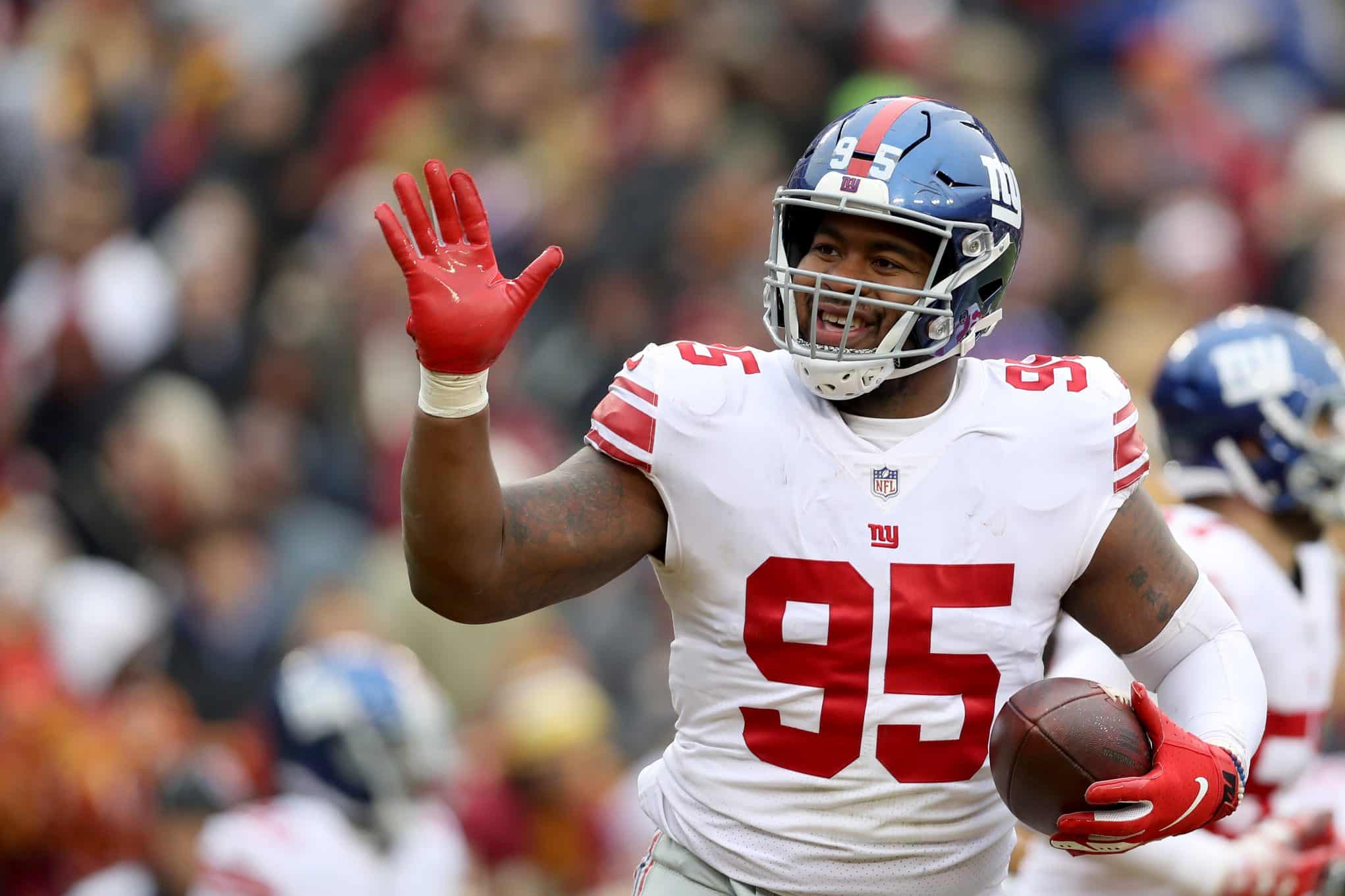 A few picks after Lorenzo Carter came defensive tackle B.J. Hill at the 69th overall spot in the third round. Hill previously played at North Carolina State.
Hill appeared in all 16 games this past regular season, starting in 12 of them. In those 16 contests, he totaled 48 tackles and 5.5 sacks from the interior defensive line position. Hill started to see a lot more time on the field when the Giants traded DT Damon Harrison after week seven.
Hill did all he could for the depleting Giants defense as the year went on. He achieved an above average grade of 69.7 on Pro Football Focus.
If the Giants could get a solid, high-productive defensive end to play alongside him, Hill could eventually thrive for the Big Blue defense.
QB Kyle Lauletta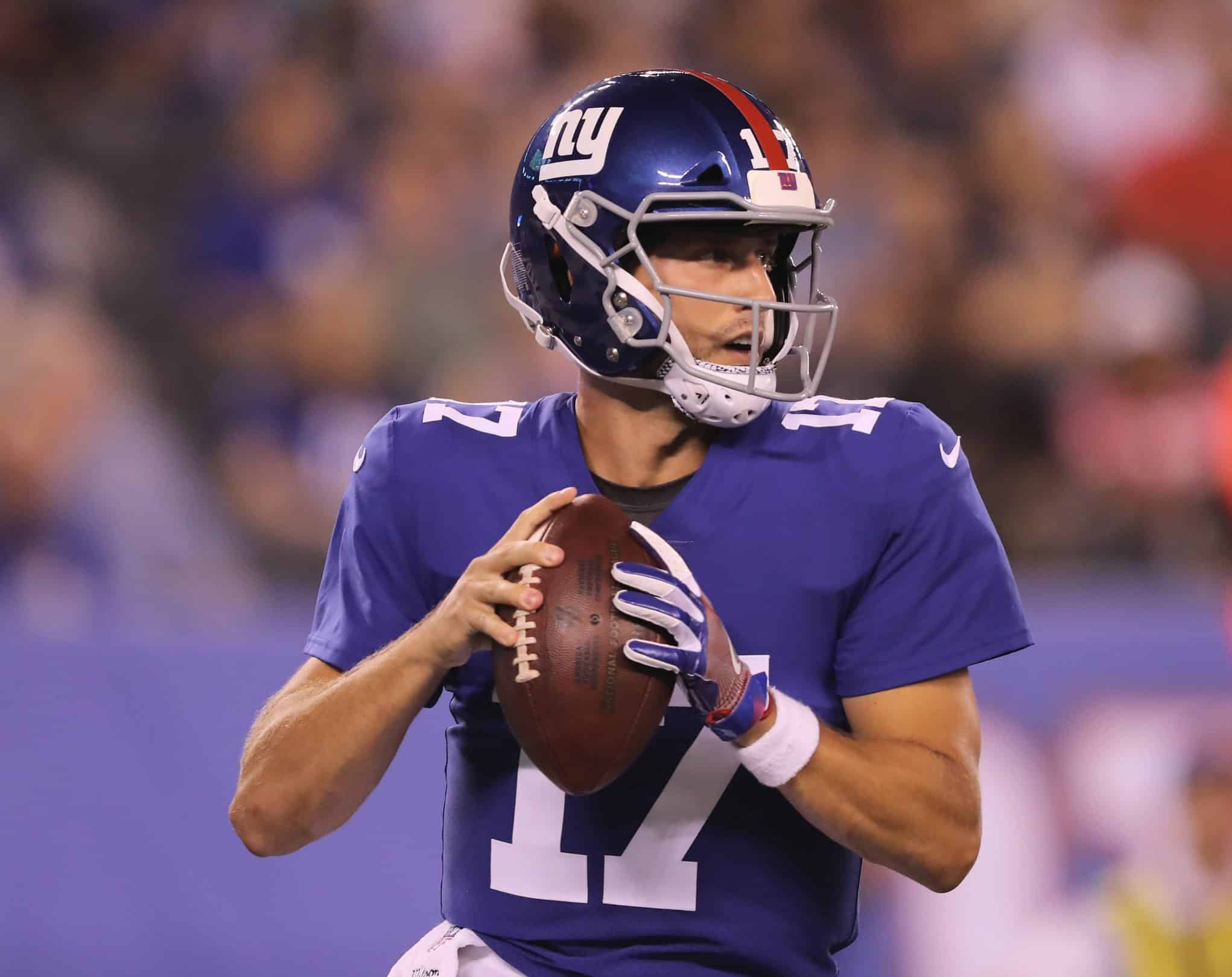 When the Giants took quarterback Kyle Lauletta in the fourth round out of Richmond, many didn't know what to think. Was he just going to be a reliable backup? Would he compete with former Giants QB Davis Webb for the number two job? Would Lauletta eventually be the successor to Eli Manning?
Some of that was answered when the Giants surprisingly released Webb right before the regular season began. As time went on, many Big Blue fans called for Lauletta to play. The team started off 1-7, with Manning not playing up to fans' standards. Lauletta was about a bad play away from stepping in for Manning.
Then, the arrest.
Lauletta was arrested late October for a traffic violation that resulted in him fleeing from police. It tarnished his image, somewhat, for the time being.
As the team began to win again, and with Manning playing well, Lauletta rarely saw the field in his rookie season. His only appearance at quarterback came against the Redskins in week 14.
Lauletta managed to go 0-5 through the air in that appearance with an interception. He never saw the field at that position again the entire rest of the year.
Now, he may not even be Manning's eventual successor. The Giants have the No. 6 overall pick in this year's draft and could take either Ohio State QB Dwayne Haskins or Oklahoma QB Kyler Murray.
With whatever happens, good luck Mr. Lauletta. Follow the rules of the road while you're at it, too.
DT R.J. McIntosh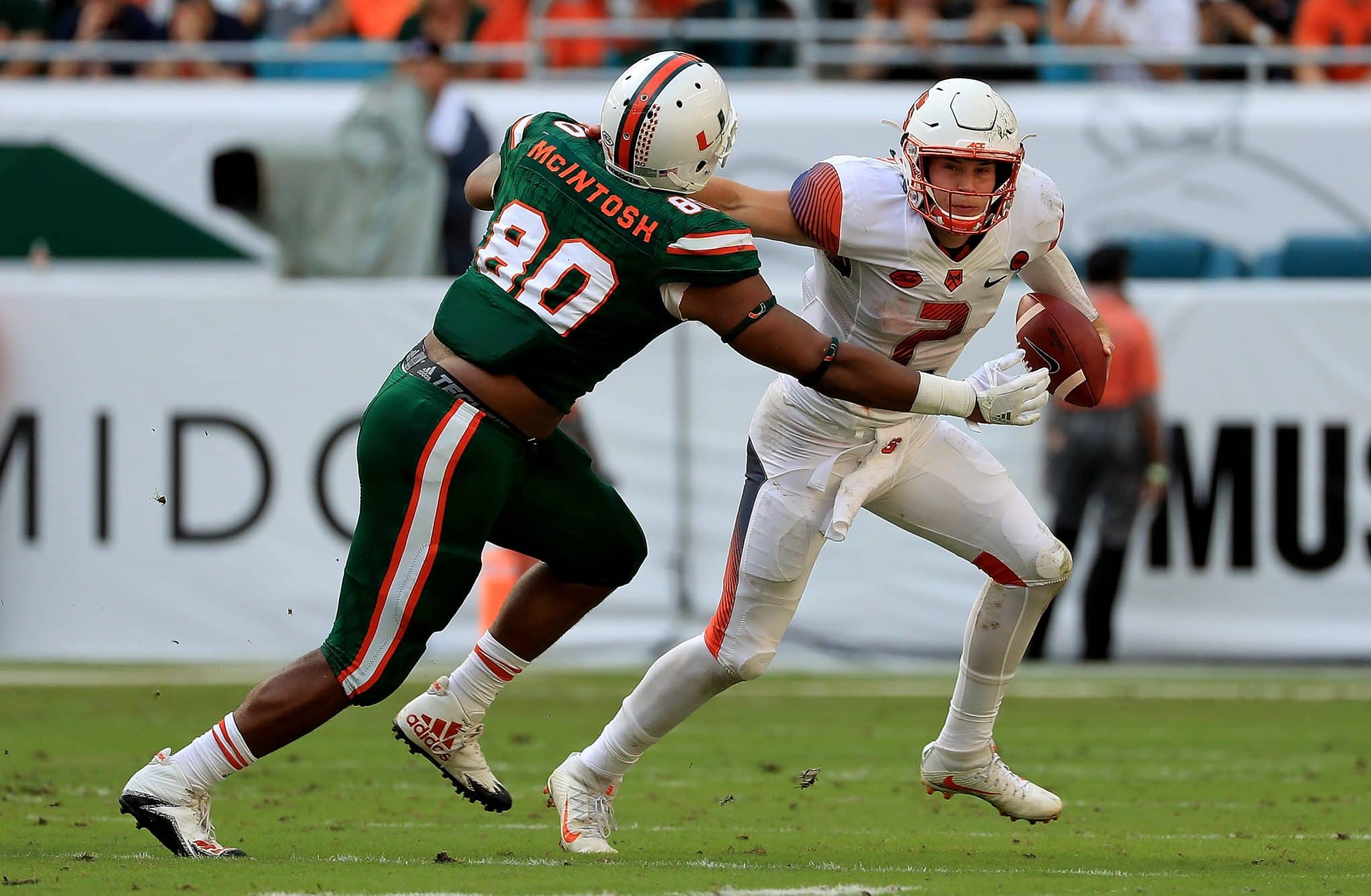 If you're going to give a grade for every rookie, R.J. McIntosh might as well get an "incomplete."
Selected in the fifth round out of Miami, McIntosh only appeared in six games and had five total tackles on the year. Not very productive from the rookie.
McIntosh missed much of the season with an illness that landed him on the injured reserve list. He thus wasn't activated until early November and didn't play his first game until Week 10 against the San Francisco 49ers.
If he stays healthy and develops, he could provide some decent depth at the defensive line position. But, again, he has to stay healthy and show this coaching staff what he could bring to that side of the ball.
DB Sean Chandler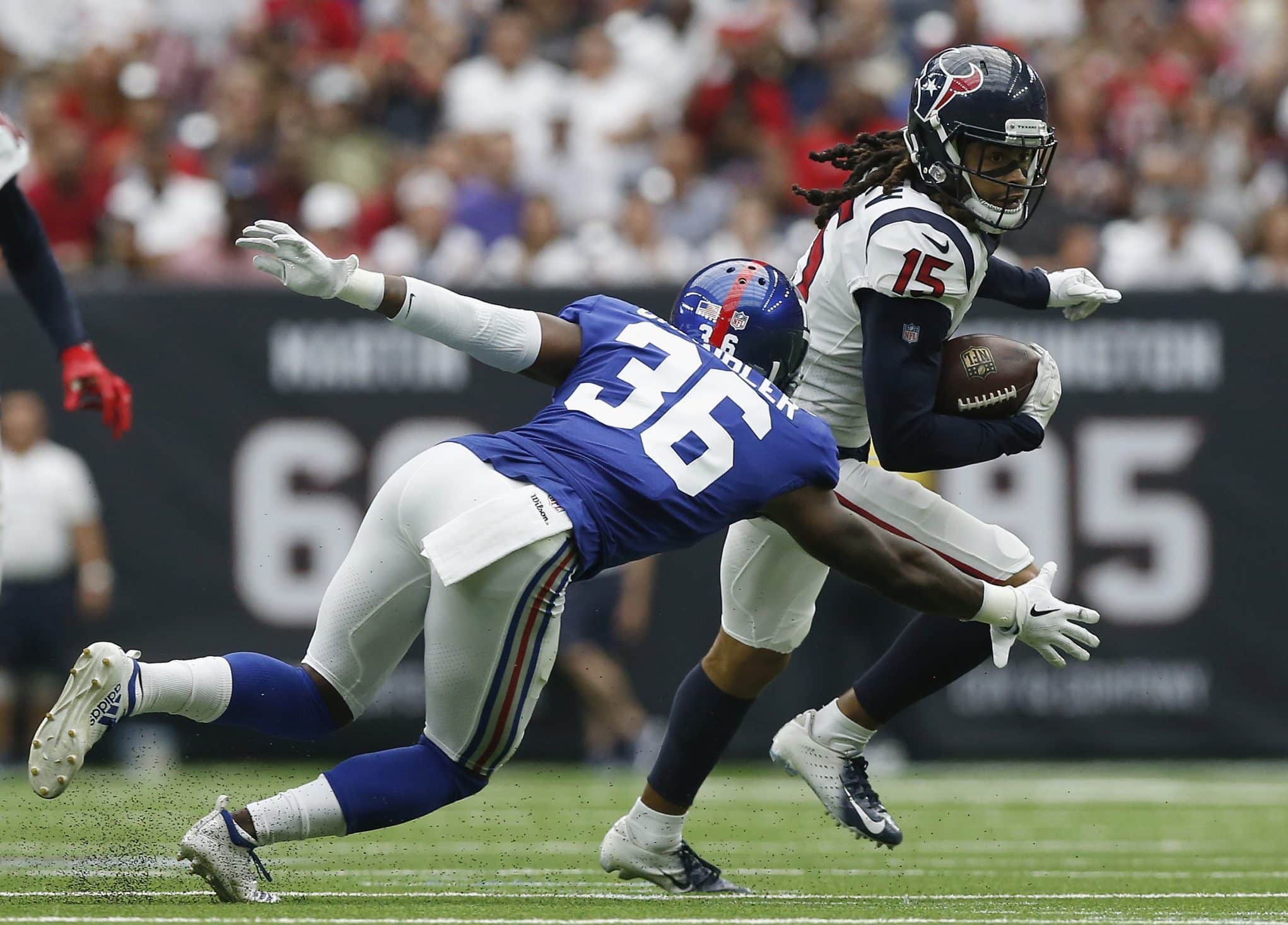 Sean Chandler was one of the few rookie free agents for the Giants this season. He previously played college ball at Temple.
Appearing in 16 games this season, Chandler amassed 18 total tackles, one sack and one pass deflection in his rookie year. Not entirely productive, but not horrible. Chandler was mainly a reserve defensive back the entire season.
Chandler saw the field a little more towards the end of the regular season when Giants safety Landon Collins went down. Collins missed the final four games of the year due to a season-ending shoulder injury that landed him on IR.
Although being able to provide depth at that position, whether the Giants decide to franchise tag Collins this offseason will assist in the decision-making to either keep or release Chandler.
LB Tae Davis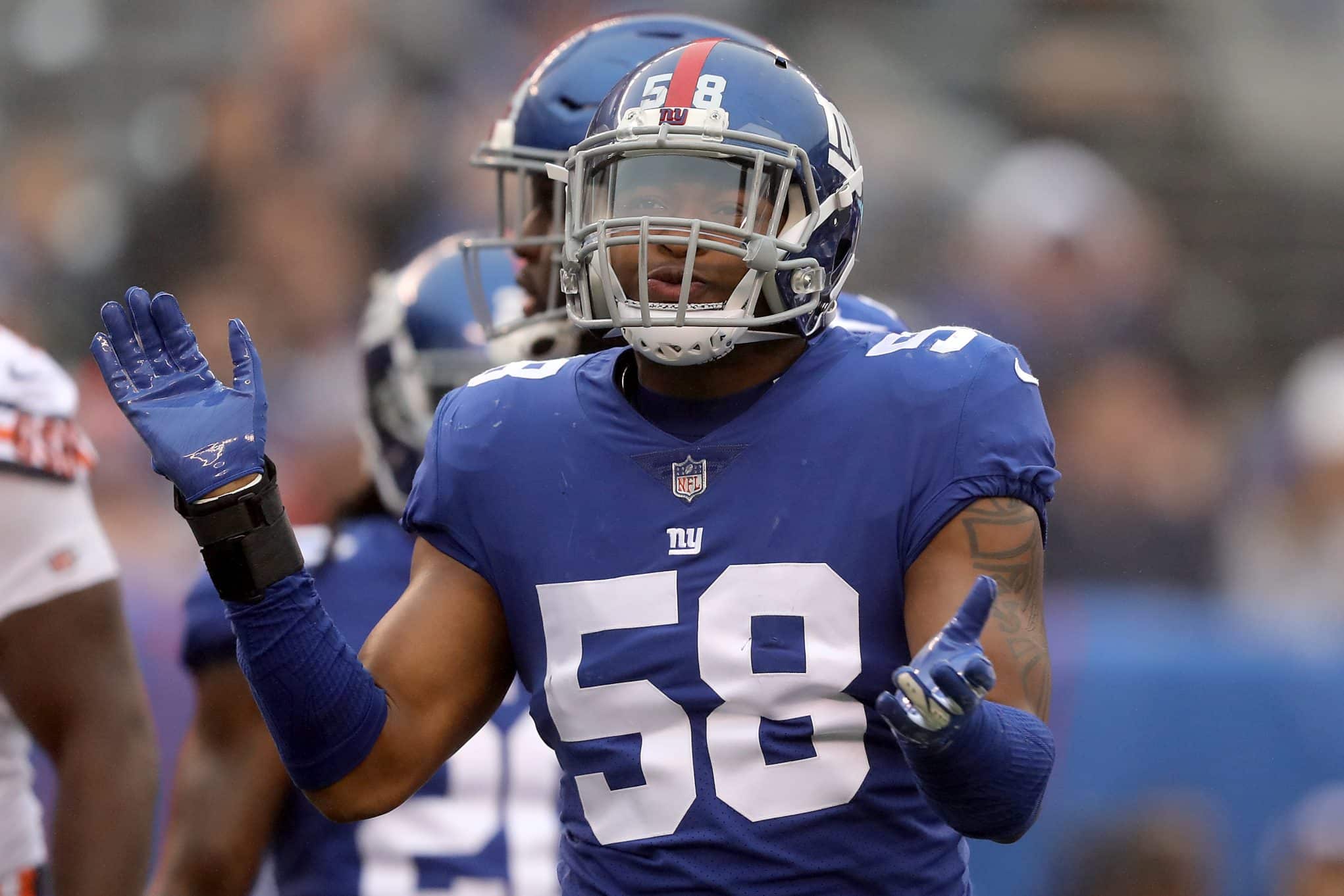 Another rookie free agent, Tae Davis previously played linebacker for Tennessee Chattanooga. All in all, Davis didn't have that bad of a rookie season for the Giants.
Playing in 14 games and starting in four, Davis had 33 total tackles and two sacks. He provided depth for the Giants at the linebacker position, a spot that also includes Alec Ogletree, Olivier Vernon, B.J. Goodson, and Lorenzo Carter, among others.
With the late-season injury to Ogletree, Davis was able to come in and start the final two games for the Giants in the regular season.
As far as the future is concerned, Davis oozes potential. If the Giants were to trade or release Vernon this upcoming offseason, Davis could definitely see the field more in 2019.
DB Grant Haley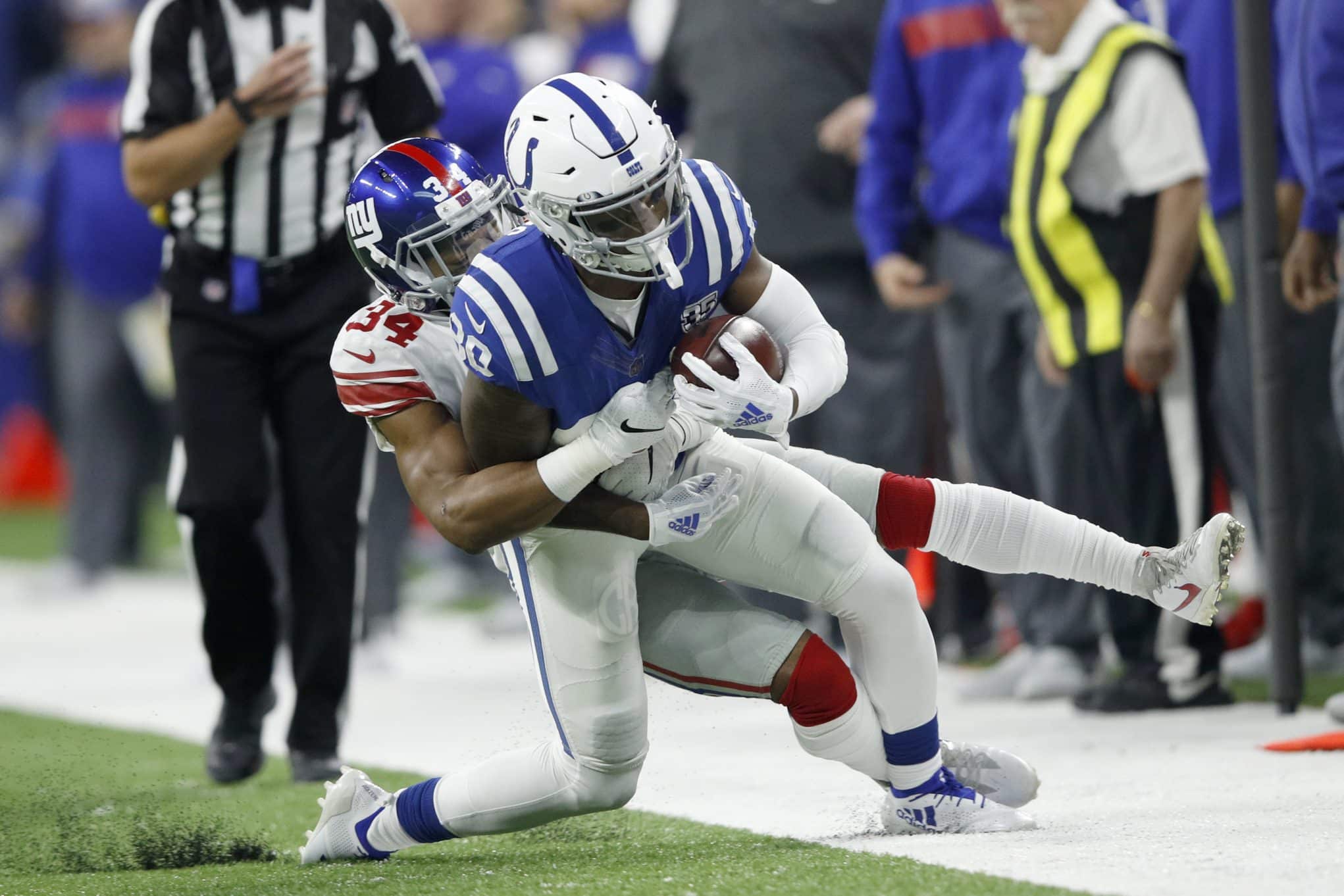 Grant Haley was picked up by the Giants last offseason out of Penn State after not being taken in the 2018 NFL Draft. All in all, Haley did what he could throughout the year.
In 10 games, Haley amassed 33 tackles from the slot cornerback position with two pass deflections. This gave him an above-average grade of 69.3 for the year on Pro Football Focus.
Whether the Giants decide to keep Haley will be a decision that has to be made in the offseason. Who knows what they'll do with cornerback Janoris Jenkins. If he leaves, then maybe Haley gets another shot. If Haley does wind up at training camp and on the active roster next season, he could be a lot better with the right coaching and system.
WR Jawill Davis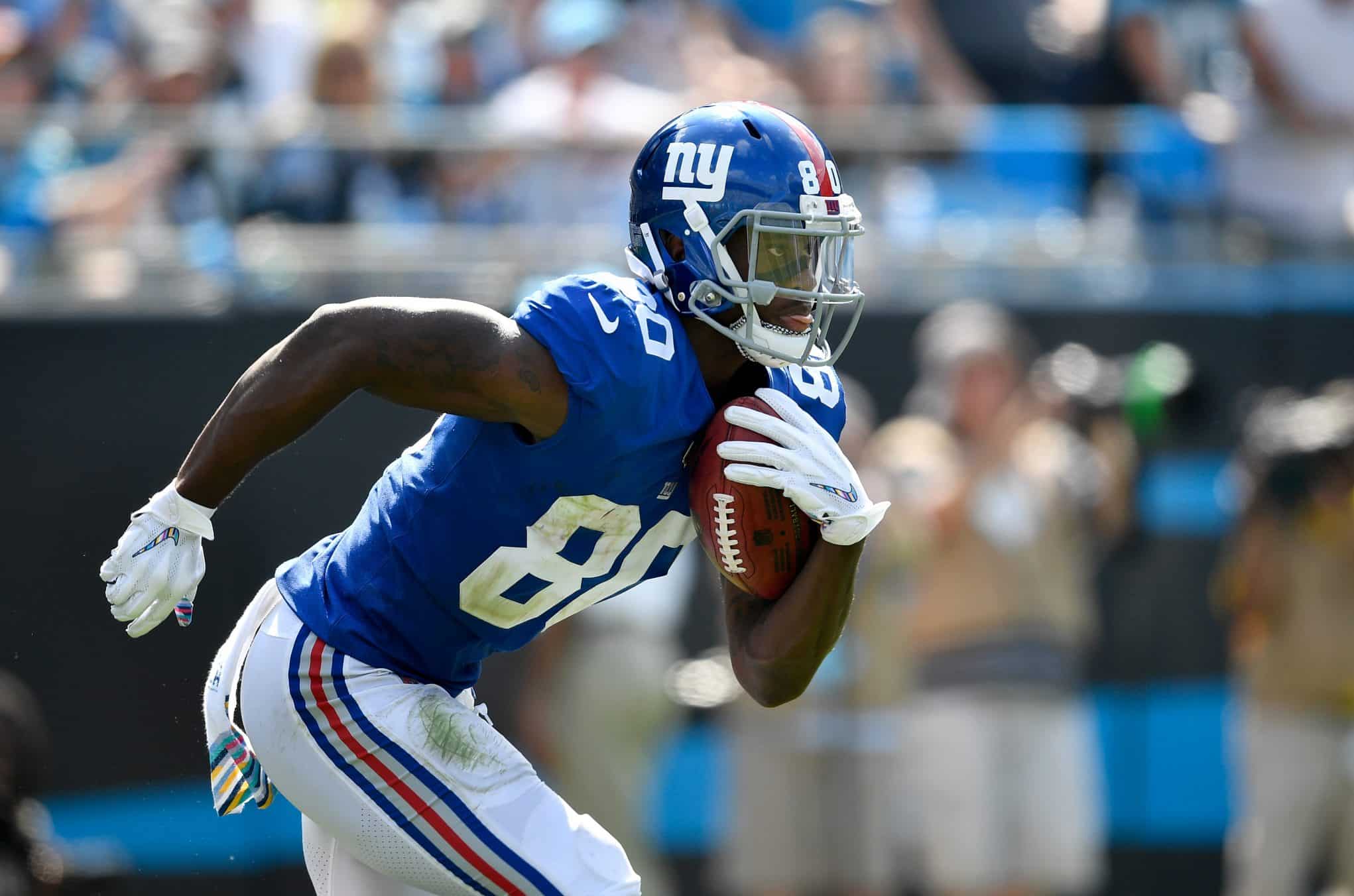 Jawill Davis was another rookie free agent out of Bethune-Cookman and didn't provide much to the offense. In seven games he had four receptions for 40 yards.
On special teams, it was the same story. Not enough production for someone who wants a future with the Giants. On seven kick returns, Davis gained 171 return yards, an average of 24.4 yards per return. As far as returning punts, he gained 89 yards on 12 returns, an average of 7.4 yards per return.
He eventually landed on season-ending IR before the Giants' Week 17 game against the Cowboys. Davis partially dislocated his patella while dancing in the locker room. Davis may have danced his way out of New York too. Production was too low and the Giants may not want to deal with someone making stupid decisions like that.
WR Quadree Henderson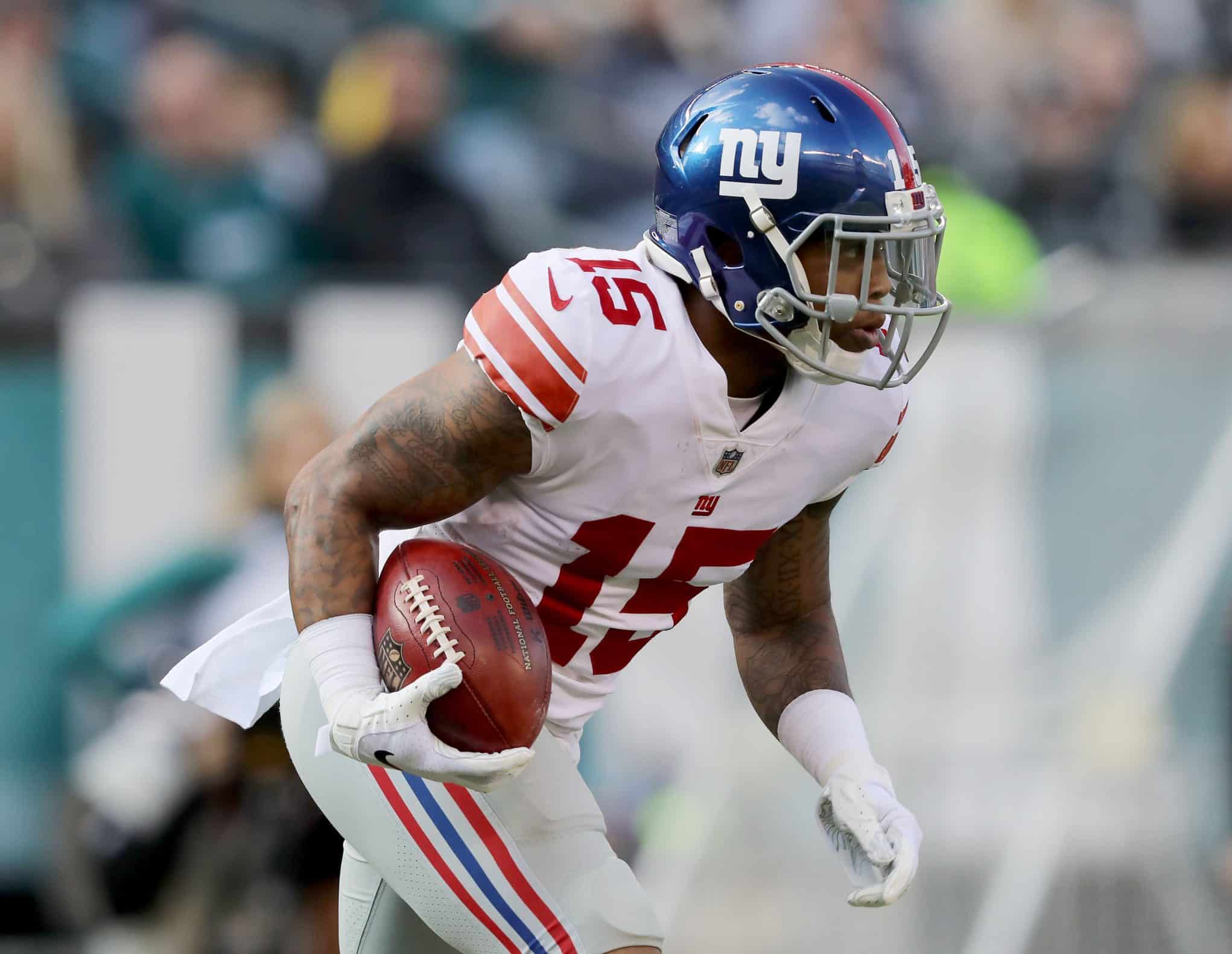 The Giants picked up receiver Quadree Henderson before their week seven match up against the Atlanta Falcons. A rookie free agent from Pitt, Henderson previously was waived by the Pittsburgh Steelers in early September.
In five games for the Giants, Henderson was a return specialist for the most part. He returned 5 kicks for 112 yards, only averaging 22.4 yards per return. For punt returns, Henderson had nine returns for only 68 yards.
Henderson eventually fractured his shoulder in a Week 12 loss to the Eagles. His season ended right there, and with his low numbers as a return specialist, his career with the Giants may have ended there as well.