There will be several things to keep an eye on when the New York Giants (5-9) take on the Indianapolis Colts (8-6) Sunday at Lucas Oil Field.

After being eliminated from playoff contention last week, all the New York Giants can do is play the role of spoiler as they look to put a dent into the Colts' playoff chances.
Sunday's game will also give Eli Manning perhaps his final chance to defeat one of the only two teams he's never beaten. (The Chargers are the other team.)
Aside from the usual X's and O's there will be several things to keep an eye on in Sunday's game.
1. Will Kyle Lauletta be active?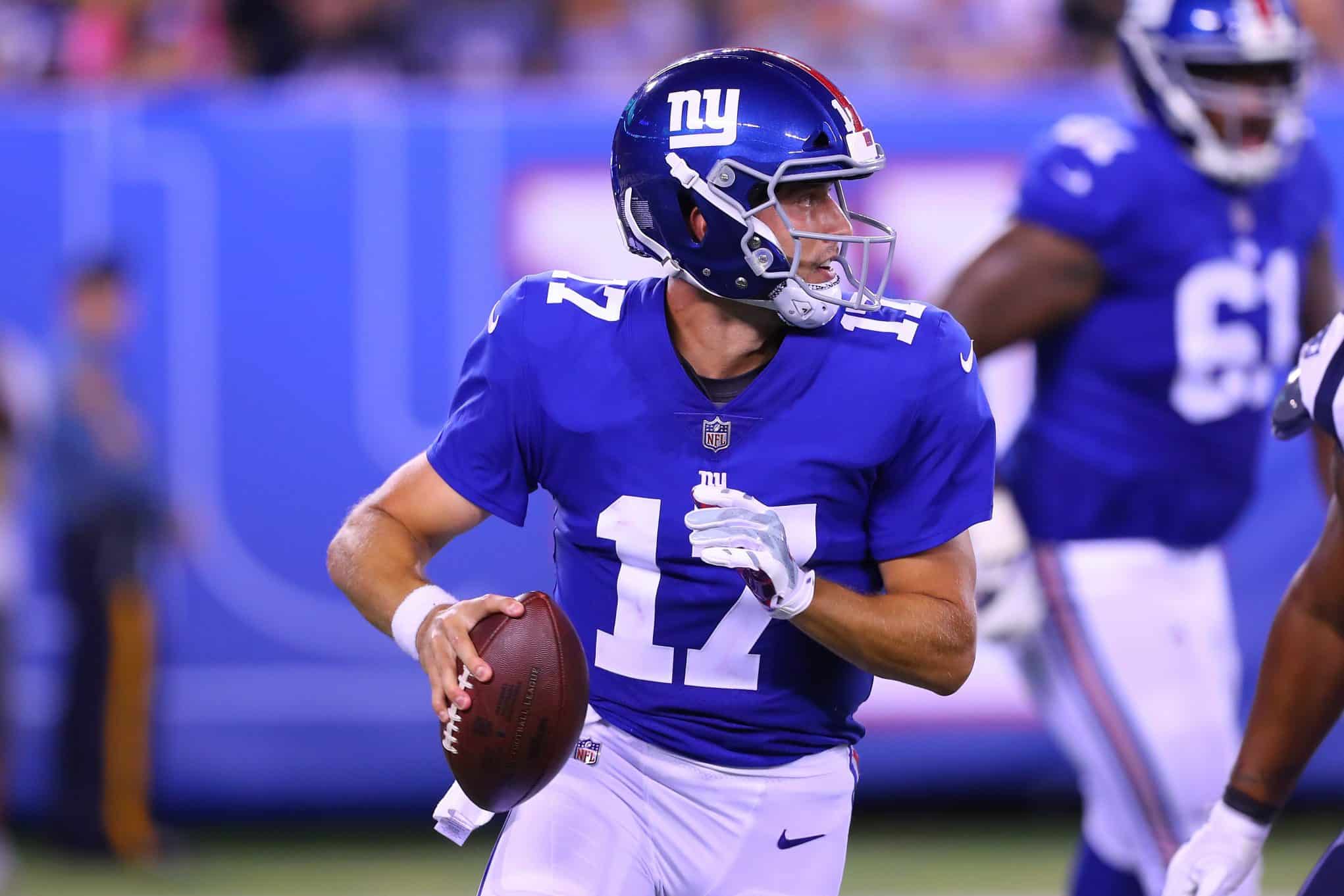 In a surprise move last week, the Giants made rookie Kyle Lauletta inactive against the Titans a week after he saw his first NFL action against the Redskins.
Lauletta did struggle mightily against the Redskins, going 0-5 with an interception. Still, it seems likely the Giants will make him active in case the game gets out of hand.
Once a team has been eliminated from playoff contention, its main goal is to develop young players. We'll find out about an hour before kickoff if Lauletta will be active. If he isn't, that means the Giants not only believe he can't be the successor to Eli Manning but also doubt whether he can be a capable backup in this league.
2. Will Saquon Barkley achieve two milestones on Sunday?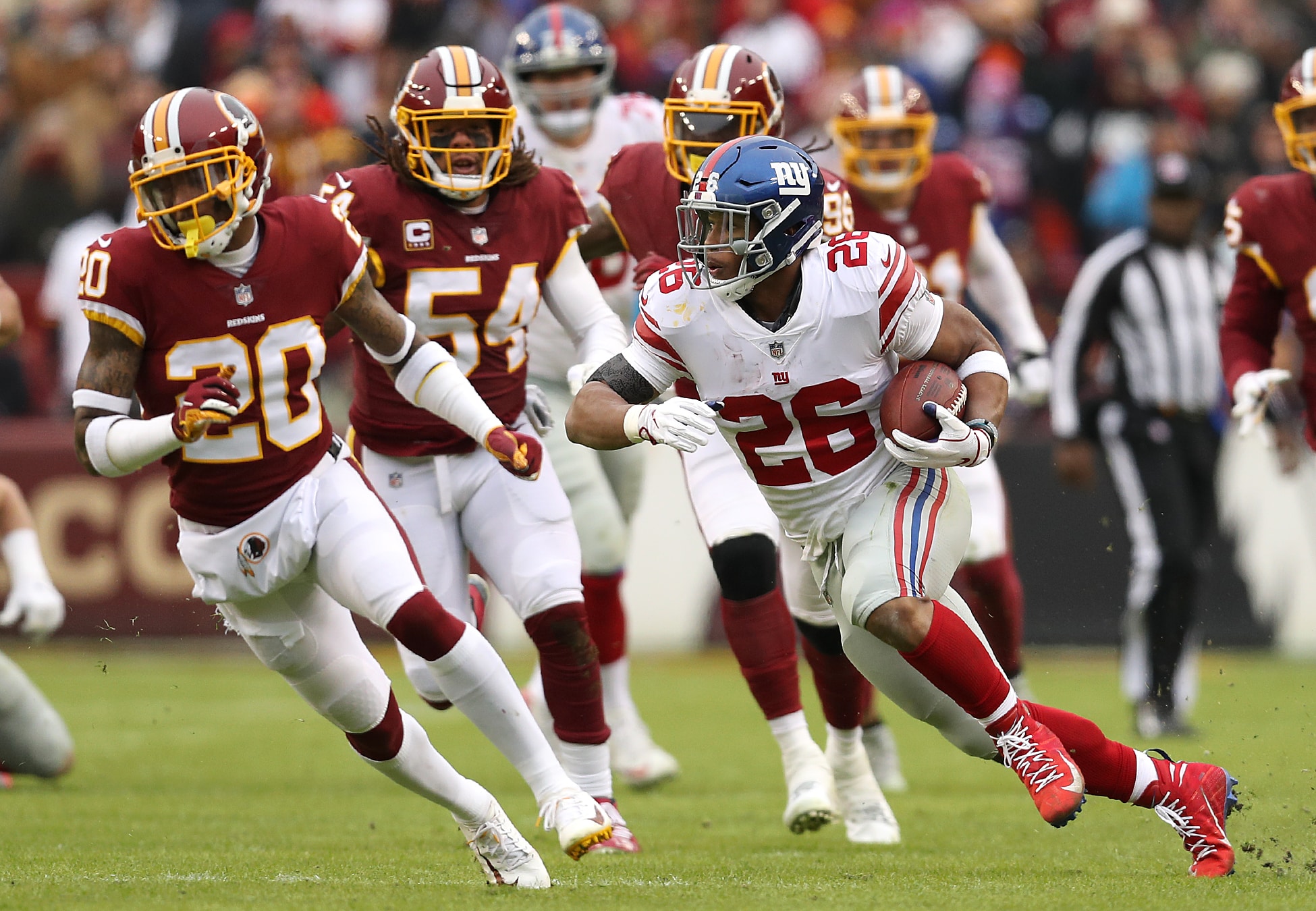 If the Giants are going to have any chance of pulling off the upset, they need Saquon Barkley to have a huge game. That's especially true with Odell Beckham Jr. missing his third straight game.
Barkley will be the primary ball carrier on Sunday, and he may see the most targets as a receiver as well. If he has 191 all-purpose yards, he'll be the first Giant since Tiki Barber in 2006 to have 2,000 all-purpose yards in a season.
Barkley already has two games this season where he's had over 191 yards from scrimmage. Therefore, it's possible he can accomplish this feat, despite facing the Colts' 10th ranked defense.
Barkley can also set an NFL record for most receptions by a rookie running back if he has seven catches on Sunday, breaking the mark of 88 set by Reggie Bush in 2006.
3. How will Eli Manning respond to being shut out again?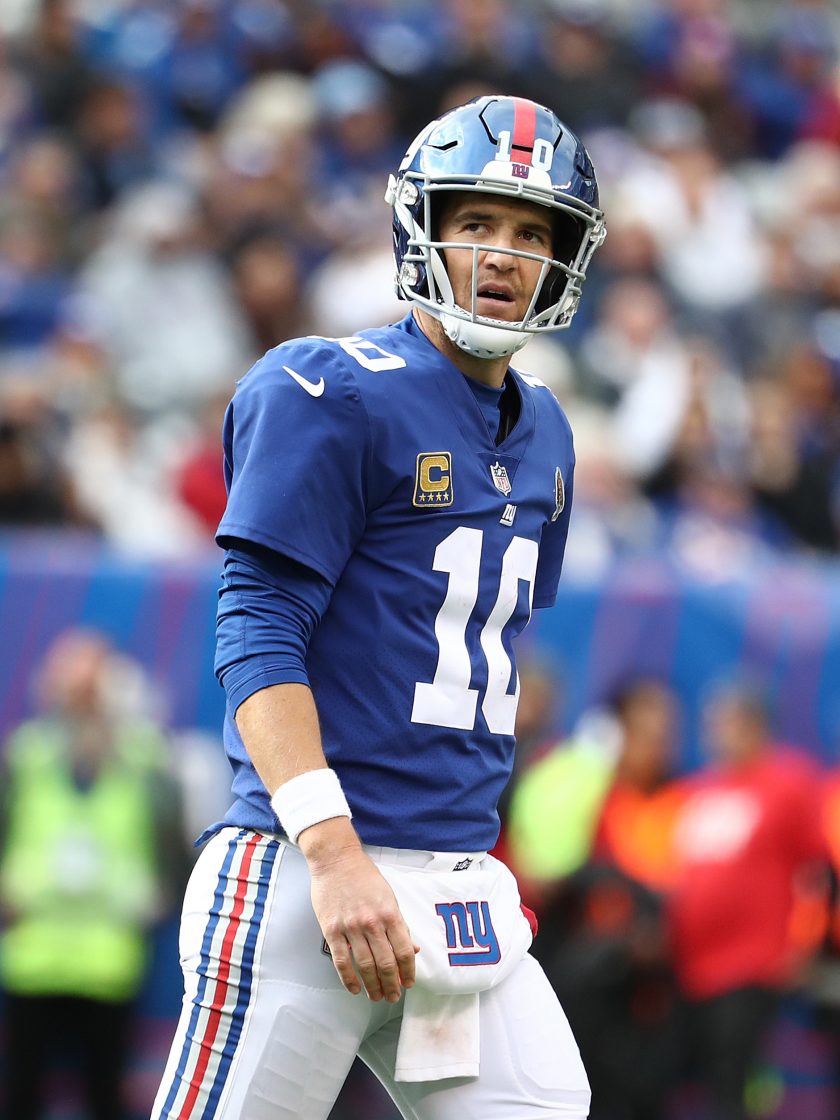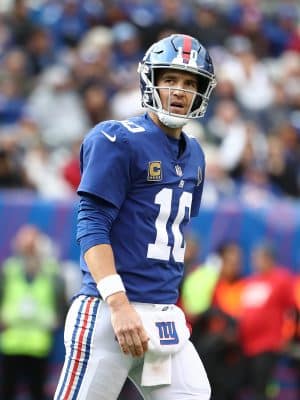 Lucas Oil Stadium is home to one of Eli Manning's fondest memories. It's where he won his second Super Bowl MVP award when the Giants defeated the New England Patriots 21-17 in Super Bowl 46. On Sunday, however, it could be home to his last road game as Giants quarterback if he has another poor performance.
Last week's 17-0 loss to the Titans was the seventh time that Manning has been shut out in his career, including the playoffs. In contrast, the two future Hall-of-Fame quarterbacks Manning is often compared to, Ben Roethlisberger and Philip Rivers, have been shutout a combined three times.
[membership level="0"]
Following the shutout loss, Manning's detractors have been more vocal than ever, stating that the Giants need to part ways with him after the season. At this point, it's unknown whether Manning is part of the Giants' plans in 2019. He'll need a bounce-back performance to restore ownership's faith in him and prove to his head coach that he still has something left in the tank.
It won't be easy for Manning to pull this off, as he'll be without his starting center Spencer Pulley and two of his receivers in OBJ and Russell Shepard.
4. Will the offensive and defensive lines get dominated again?
Last week the Giants were thoroughly dominated on both sides of the line of scrimmage. You can bet the Giants coaching staff went over this ad nauseam in the film room this week. However, they now face Colts offensive and defensive lines that are as formidable if not better than Tennessee's lines.
Andrew Luck has only been sacked 16 times this season, thanks in large part to rookie Pro Bowl guard Quenton Nelson. On the defensive side of the ball, the Colts are led by another rookie in Darius Leonard, who leads in the NFL with 146 tackles.
The entire Colts front seven has been dominant this season, as Indy boasts the eighth-ranked rush defense and has sacked opposing quarterbacks 38 times.
If the Giants don't do a better job at the line of scrimmage on Sunday, this game will get ugly.