The New York Knicks plan on being active in free agency this summer. History says that could do more harm than help.
I imagine NBA free agency to be, at some points, much like the Detour segments of The Amazing Race. Players eventually come down to two options. They can go one route and earn a lot of money, but winning a championship wouldn't be realistic for at least a year. Maybe even two, depending on the team's strategy. Either way, a championship isn't guaranteed, and the possibilities of scrutiny from the fans and media alike are real.
In the other route, they take less cash but are guaranteed a championship their first year with the new team.
Now, why am I comparing one of the most popular shows on television to NBA free agency? Well, it's because my beloved New York Knicks are expected to be active in free agency this July, and they should be. It's not often a perennially bad team like the Knicks are in a position to sign top players like Kevin Durant, Klay Thompson, and more. The money is there to spend, and Durant could generate a great return on investment.
Except, what if the Knicks put a lot of money into Durant, he plays at a high level, and the team still doesn't win a championship? Even if he wins an MVP trophy as a Knick, some ruthless fans will view the signing as a failure. The media would be even more merciless.
Don't get me wrong. Knicks fans should be incredibly excited for what the summer may bring. They should just temper their expectations for what might actually happen.
The interminable drought
The Knicks may play in the biggest media market in the world, but one wouldn't guess it based on their history. New York hasn't won a playoff series since 2013, hasn't been in the NBA Finals since 1999, and hasn't even won a championship since 1973! Gasoline cost 37 cents per gallon back then. William Friedkin's The Exorcist was en route to grossing nearly $233 million at the box office. Tony Orlando & Dawn's "Tie A Yellow Ribbon 'Round the Old Oak Tree" topped the charts.
One more, for the people in the back. I'm 32, and my parents were teenagers in 1973. That's how long it's been since the New York Knicks have been NBA Champions!
And what can be blamed for this gap? Well, some of it can be placed on promising additions like Micheal Ray Richardson and Stephon Marbury not fully panning out. Not only that but the Boston Celtics and Los Angeles Lakers teams of the 1980s were literal powerhouses that were just that good. The 1990s were dominated by some guy in Chicago named Michael Jordan, but more about his and his team's incredible rivalry with the Knicks another time.
The bumbling owner
Rather, the New York Knicks' recent struggles can be traced back to 1999 when owner James Dolan assumed a greater role in day-to-day operations of the team. His tenure has been defined by awful draft picks, questionable signings, bad trades, and more. In fact, here are a few of his greatest hits:
Signed guard Allan Houston to a six-year, $100 million contract in 2001. Houston averaged 21.5 points over the deal's first two seasons but retired two years later due to chronic knee issues.
Gave Hall of Fame coach Larry Brown a five-year, $50 million deal in 2005, only to fire him after one season. Brown was paid an $18 million buyout, plus an additional $10 million.
Drafted French center Frederic Weis over St. John's star Ron Artest (now Metta World Peace). Weis never played in the NBA while Artest/World Peace enjoyed a 17-year NBA career.
To be fair, these blunders (and most of the Knicks' issues in general) can be blamed on former GMs Isiah Thomas (also a former coach) and Scott Layden, but who signed their checks? The buck stops with ownership in sports, and Dolan shouldn't have let his team get so far off the rails. In October 2007, months after the infamous Anucha Browne Sanders sexual harassment case rocked the team's front office to its core, longtime NBA Commissioner David Stern said the New York Knicks were "not a model of intelligent management."
The future
There you have it, Knicks fans. Dolan has turned the Knicks into such a toxic environment, even the Commissioner of the NBA called him out for it, and I didn't even have to mention the Phil Jackson–Carmelo Anthony soap opera! Free agents still agreeing to come to play in New York is a miracle in and of itself. However, there could be some good news on the horizon.
First, it seems Dolan is finally seeing the errors of his ways. New GM Scott Perry has done a fine job running the front office. The Knicks aren't a good team yet, but it's clear the inmates are no longer running the asylum. The young team's reaction to coach David Fizdale shows it. He is the modern voice the team needs now and in the next few years.
Next, basketball is fun at Madison Square Garden again. Sure, the team is well under .500, but just watch a Knicks game. The team genuinely appears to enjoy playing together and has looked competitive more often than not, win or lose.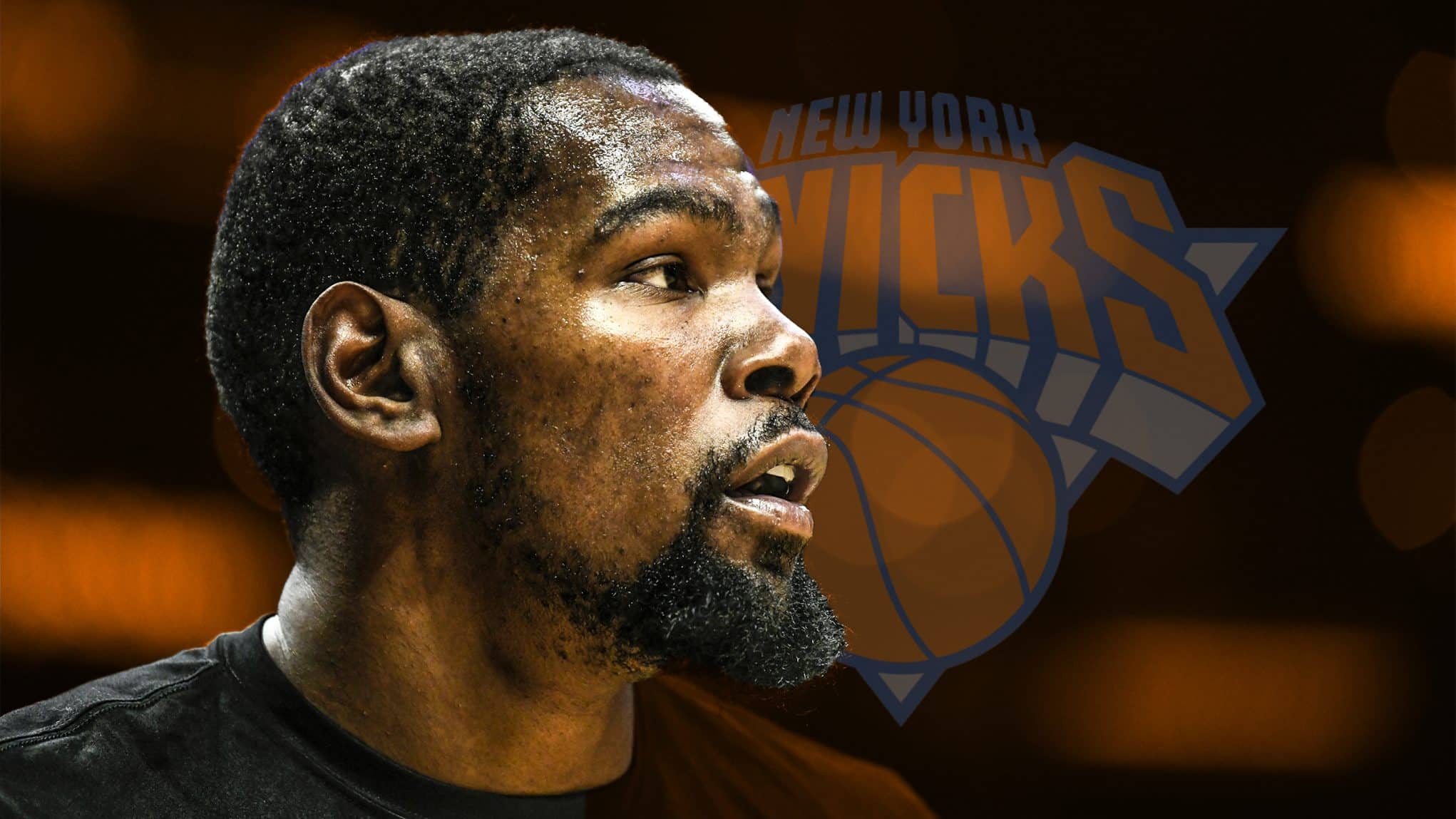 Final thoughts
However, as much as I love the New York Knicks, I am a pragmatist first. A good number of the players helping make the team fun this season, namely Enes Kanter and Noah Vonleh, could be gone next year. Kanter is a free agent and in a position to land a max contract, while Vonleh only signed a one-year deal next season.
Now add the Knicks brass' well-known reputation, plus the uncertainty surrounding star Kristaps Porzingis' health to the mix. For good measure, we'll add the intensity of both fans and local media. Keep in mind, some of these people are willing to pay $5 for a slice of pizza. They wouldn't do that unless they knew the pizza was top-notch, so they demand one thing as fans: results.
Suddenly, to an incoming free agent like Durant, New York could look less like a basketball mecca and more like Alcatraz. Escape is possible, but it's an exhausting process that leaves one bruised and bloodied. Just ask Carmelo Anthony.
That all being said, the New York Knicks are in an excellent position to spend big in free agency this summer. But, given what they've shown the NBA the last two decades, don't expect the moon and get upset when it doesn't rise.