New York Knicks fans should enjoy Enes Kanter because he may not be around for the same reason during the NBA season of 2019-20.
The New York Knicks don't deserve Enes Kanter.
Whoa! Sorry, hot take right out of the gate there, so let me further explain. The New York Knicks do deserve Kanter, but it's hard to understand why.
Look at it this way. For years, particularly following the Patrick Ewing trade, the Knicks struggled to find a dominant big man to fill the void.
Save for Tyson Chandler winning Defensive Player of the Year in 2012, plus a few prime years of Marcus Camby, the Knicks finding a good center was like searching for the lost city of El Dorado. The list of guys who have manned the position since the Ewing trade reads a roster of the Island of Misfit Toys.
Seriously, folks. Just listen to some of these names. Kelvin Cato (Ew). Nazr Mohammed (OK, please stop). Eddy Curry (UGH). The list goes on.
Now things are different. Since coming to New York from Oklahoma City in the Carmelo Anthony trade, Kanter has reminded fans of the old times. He isn't afraid to get his hands dirty in the paint, is a solid rebounder, and genuinely seems to enjoy playing in New York.
He even exercised his $18.6 million option for this season instead of hitting the open market last summer, fully committing himself to the team despite 2018-19 being a rebuild year.
And as next summer's stacked free agency class inches closer to the open market, the Knicks need to enjoy Kanter's strong performance this year and seriously consider extending him. Otherwise, he could very well be gone next season and may take his excellent play at center with him.
A breath of fresh air
In all seriousness, Enes Kanter could not have joined the Knicks at a better time. New York had just suffered two years of the horrific mistake that was Joakim Noah, and Phil Jackson's mess was getting cleaned up.
Thus, when Anthony was sent to the Thunder, it's no wonder the main piece Oklahoma City sent to the Knicks was Kanter.
The team didn't make the playoffs last season, but Kanter's performance was inspiring. He averaged 14.1 points per game his first season in New York and matched a career high with 11 rebounds per contest.
This was the first time a Knick had averaged at least 11 boards per game since David Lee in 2009-10. That's a long time to go without a next-level rebounder.
And Kanter has picked up right where he left off. He is averaging 15.3 points and 11.8 rebounds as both a starter and reserve. He's shooting 53.6 percent from the field.
His last five games have seen him average 16.2 points and 13.8 rebounds. In a 103-98 win over the Memphis Grizzlies last weekend, he pulled down a career-high 26 boards.
Enes Kanter's strong play is a big reason why, despite their record and Kristaps Porzingis' absence, the Knicks are fun to watch again. If management wants that fun to continue, Kanter will be extended.
Free agency forecast
When NBA free agency hits this summer, it will be hard to distinguish between it and dinner at Nobu. Teams are going to have a lot of fun participating, but not without their wallets taking a hit.
For context, the list of available players this summer includes Kevin Durant, Kawhi Leonard, and Jimmy Butler among many others.
That said, how much can Enes the Menace expect to earn? He's making $18.6 million this season, as was mentioned before, and can expect a raise so long as he's healthy. He also isn't a traditionally defensive center like Dallas Mavericks big man DeAndre Jordan.
Per Spotrac, Jordan, 30, is earning nearly $23 million with Dallas this year and is averaging 11.5 points and 13.3 boards. Kanter is certainly capable of putting up those numbers, but Jordan is also shooting 63.4 percent from the field. But he won't take jump shots or the occasional three as Kanter has done with the Knicks.
A better comparison for Kanter may be Orlando Magic center Nikola Vucevic. The seven-footer is wrapping up a $53 million deal with the Magic and, at 28, is just two years older than Kanter. His career marks of 15.1 points and 9.9 rebounds aren't that far from Kanter's of 11.8 and 7.5. Both players can easily expect deals at or around $100 million this summer.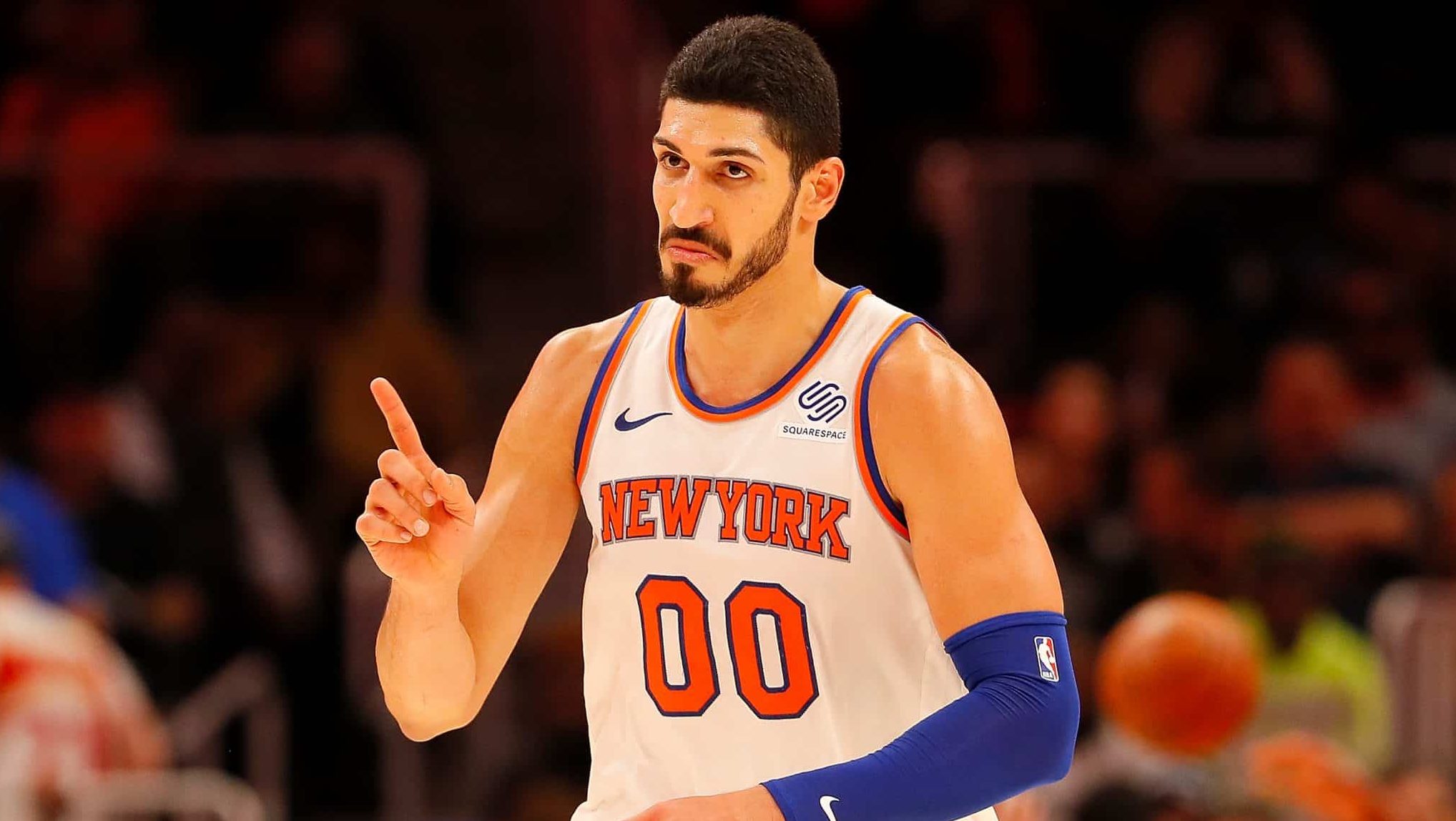 The Knicks' need
Now, let's discuss the Knicks' position in all this. GM Scott Perry has already said New York plans to be active in free agency this summer, but how active? Porzingis is a restricted free agent, but the Knicks hold his Bird rights. They can go over the cap to sign him without suffering any major penalties.
Well, it just so happens the Knicks also hold the Bird rights of one Enes Kanter. He clearly likes playing in New York, and the center market this summer isn't exactly inspiring.
No disrespect to Marc Gasol and Hassan Whiteside, both excellent players, but they're both over 30 at this point. Kanter, on the other hand, turns 27 in May.
The Knicks could also pursue a center in the draft, like Oregon star Bol Bol, but that could backfire. Why risk the future on an untested rookie when Kanter has already proven he can hang, not to mention already knows coach David Fizdale's system?
That's not exactly a choice worthy of one Miss Sophie, but it'd be shocking if Perry weren't considering both scenarios, plus spending big in free agency.
Enes Kanter needed to be on the rebuilding New York Knicks to take his game to the next level. It's only fair he be allowed to continue his journey as the team takes its own game toward playoff contention.