The New York Jets rookie is back at practice after a foot injury, but waiting for full clearance may be the most painful part.

"The waiting is the hardest part/ Every day you get one more yard/ You take it on faith, you take it to the heart/ The waiting is the hardest part."
FLORHAM PARK, NEW JERSEY—The late, great Tom Petty did not have Sam Darnold in mind when he wrote "The Waiting." After all, Darnold wouldn't exist for another 16 years. But the song, off Petty and the Heartbreakers' 1981 album Hard Promises, does perfectly describe Darnold's current predicament.
Don't tell Darnold, 21, the 3-8 New York Jets have nothing to play for. The touted first-round pick is itching to return to the Jets' lineup, eager to get valuable experience to end his rookie season.
"It felt pretty normal for the most part," Darnold reported after practice. "There were some times where I felt like my feet weren't necessarily quick enough, but that just comes with a couple of more practices. But I felt really good for the most part."
It's been three weeks since Darnold has partaken in an NFL game. A foot injury suffered in a November 4 loss to Miami has cost him precious time in his rookie season. The ailment has forced him to watch the last two games from the sidelines.
Darnold has gradually worked his way back to the field. Wednesday was a big step toward returning, making his first throws since an interception ended the Miami visit.
He was listed as "limited" on the team's post-practice injury report, opening a chance for him to play on Sunday against the Tennessee Titans (4:05 p.m. ET, CBS). After practice, he was in good spirits during his availability.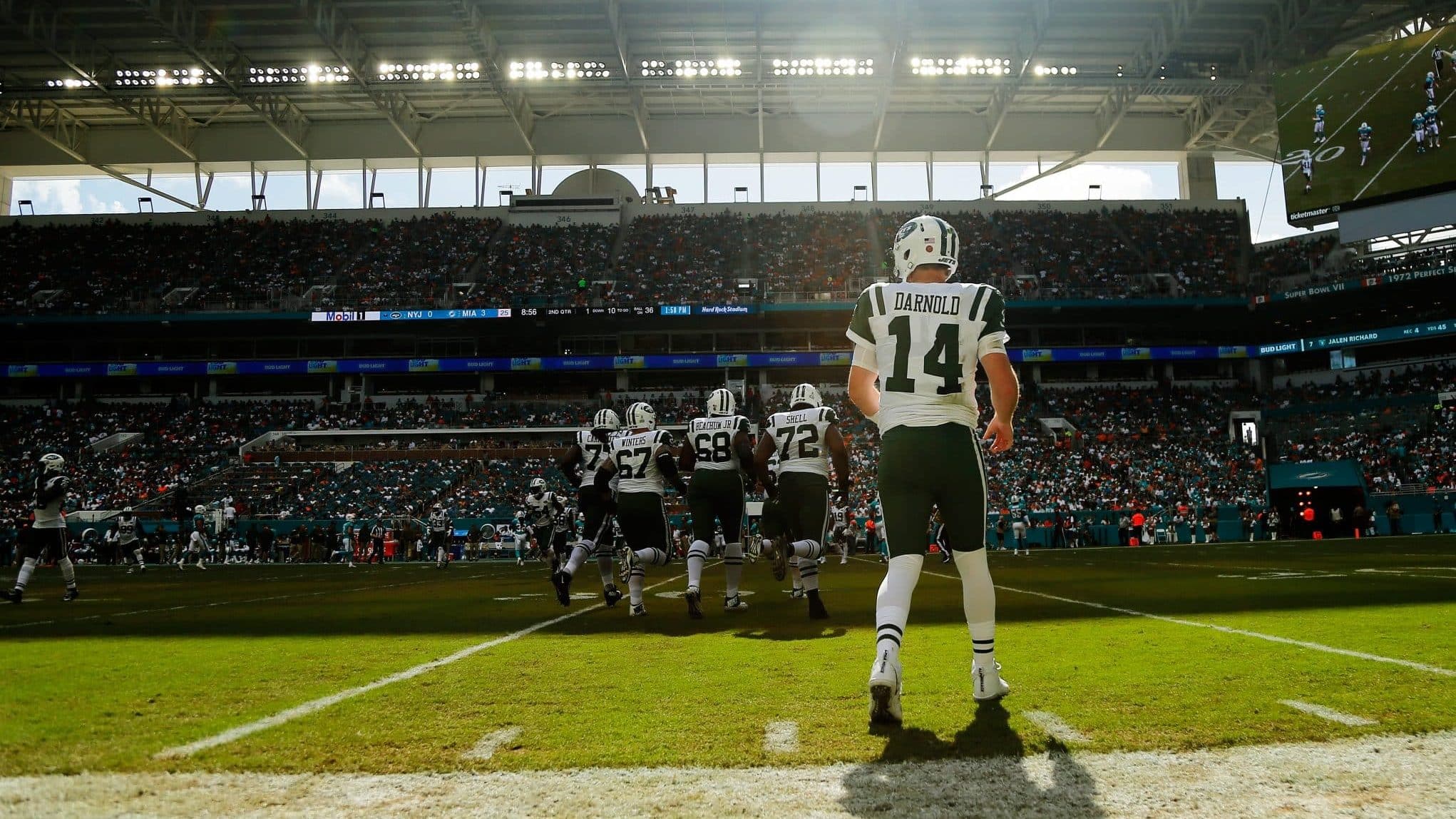 Though he had a swagger in his step after returning to active drills, his lively comments were twinged with an aura of desperation.
"I want to play really bad," Darnold said. "But at the same time, I know that it is a process and I just got to go about protocol and understand exactly what I need to do to get better. So we'll go from there."
It's good to see that Darnold is being smart about his injury. He fully believes his post is in good hands with Josh McCown and Davis Webb at the helm. But his sense of waiting and longing makes one of the more painful seasons in recent Jets memory all the more difficult to bear.
Darnold is the latest thrower to try out for the role of Jets franchise quarterback. It's a position that's had more names attached to it than James Bond.
He is expected, however, to be a Daniel Craig-like mainstay, one that can stick around for the next decade. The injury in Miami is causing an unwanted delay in that goal.
There's no use whatsoever in rushing Darnold back before he's fully cleared. He knows that; his teammates know that; the coaching and medical staff know that. But these are prime learning and growing opportunities for Darnold, and the injury is denying him such chances.
Though the Jets are 3-8, the losing does grant them perhaps the bleakest of silver linings. Now they can use these final five games, starting with the visit to Nashville, as de facto auditions.
Those who fight for wins can stick around for the Jets' potential redemption. All others, they who embrace the concept of tanking, can be bid farewell.
Darnold is one of the rare guys whose status for 2019, and probably beyond, is secure. But he may need these five games more than anyone.
What the remaining schedule presents is five consequence-free experiences, chances for Darnold to see what works. Win, and there's hope headed into next season. Lose, and no worries, a higher draft pick awaits.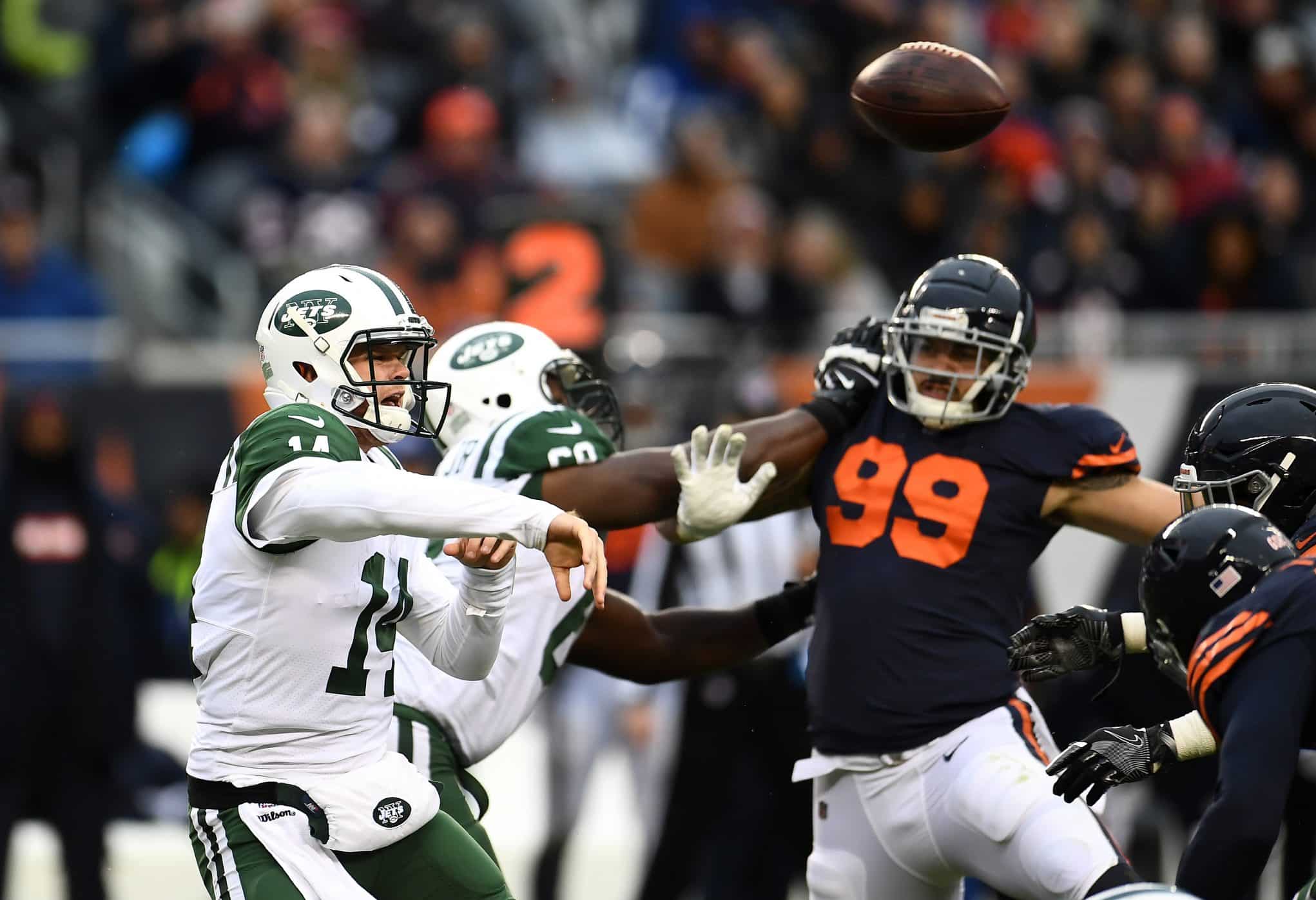 The quarterback's comments seem to hint that he knows the personal stakes. While "optimistic," he's anxious to see how he feels the rest of the week, as he inches closer to his return. At the same time, though, mere love of the game is keeping him going as the season reaches its twilight stages.
"I knew how much I'd missed it. It's football," he said. "It's a sport that I grew up playing, grew up loving. Just with that being said, it sucks every single day I don't get to play it. So it was really good to get back out there and be with my teammates."
He also made it clear that record means nothing to him if and when he does make his awaited return.
"For me, it's just about getting back as soon as possible."
The anxiousness isn't eating at Darnold alone. His top mentors are vicariously feeling his tenacity, and it hurts them to see the promising prospect in this state.
"Obviously for him as he continues to grow and get better, every rep and every opportunity to be out there is critical," McCown said on Wednesday. "It's good to have him back out there; I missed him."
"The more a rookie plays, the better off he is. You can't mistake the experience for not playing," head coach Todd Bowles added during Monday conference calls. "The more he plays, the more he sees and the slower the game gets, and the faster he learns, the better off he will be."
Like Darnold, though, Bowles acknowledged that health is the primary concern.
"The more games he can play, the better off he will be," he reiterated. "Obviously he's got to get healthy first and he has to practice so he can get back used to the routine again and then we'll see from there. But it's important for him to get reps."
Time will tell how many reps Darnold will get before the season lets out. He insists he'll continue to get mental reps alongside McCown and Webb. But, even as a rookie, he's smart enough to know it's no substitute for the real thing.
"For me, it's just about going out there and executing," he said, adding "team comes first, just from my standpoint. So I think for us is just finishing strong, sticking together, doing what we can to win these last five, and who knows. We'll go from there."
The waiting is the hardest part. It was true for Petty, and it's true for Darnold. Right now, it's also true for the whole Jets organization, one desperate to hit start on what they hope is the last rebuild in awhile.
Follow Geoff Magliocchetti on TWITTER