At 3-7, only preparing the future is at the heart of the New York Jets plans. Today, we sort through which employees are keepers.

Yes. It's officially that time. Time for New York Jets fans to unite with frustration on the mind. Time to fight with one another in searching for answers as fandom envisions a plan in so swiftly turning the page to a successful era.
Similarly to the last couple seasons, 2018 has gone by the way of the disappointment. At 3-7, there's nothing left but Sam Darnold and the future.
Only one questions remains. Just who should remain a part of that future? We start with the easy one.
Sam Darnold: Keeper
The feeling about young Sam Darnold isn't all that warm and fuzzy right now. It's understandable.
The 21-year-old USC product is currently leading the league in interceptions (14) and hasn't even set foot on an NFL football field the last two weeks. His 11 scores and 1,934 yards on a grotesque 55 completion percentage doesn't do much to help matters, either.
In your state of sudden depression, fear not. This rookie performance through nine starts simply cannot be pinned on the kid. A terrible offensive line meshed with an antiquated Bill Walsh-run west coast system via Jeremy Bates has led to a disastrous playing field for the kid.
Sam Darnold remains a keeper. His awareness in the pocket is top notch as is his throw on the run ability. He's absolutely capable of running a top-flight offense circa Patrick Mahomes or Jared Goff.
Jeremy Bates: Goner
Jeremy Bates? Forget about it. He's done.
The empty set in the NFL (other than for a few teams, namely the New England Patriots due to Tom Brady's smarts) died a decade ago once the principles of The Greatest Show on Turf became extinct, yet Bates lives on the outdated look.
He also rarely mixes in the underneath jet-sweep which is currently sweeping the NFL. The few times he does sprinkle it in, it's always an outdated outside version when we see Robby Anderson get the ball in a bad spot.
Bates can't be removed quick enough.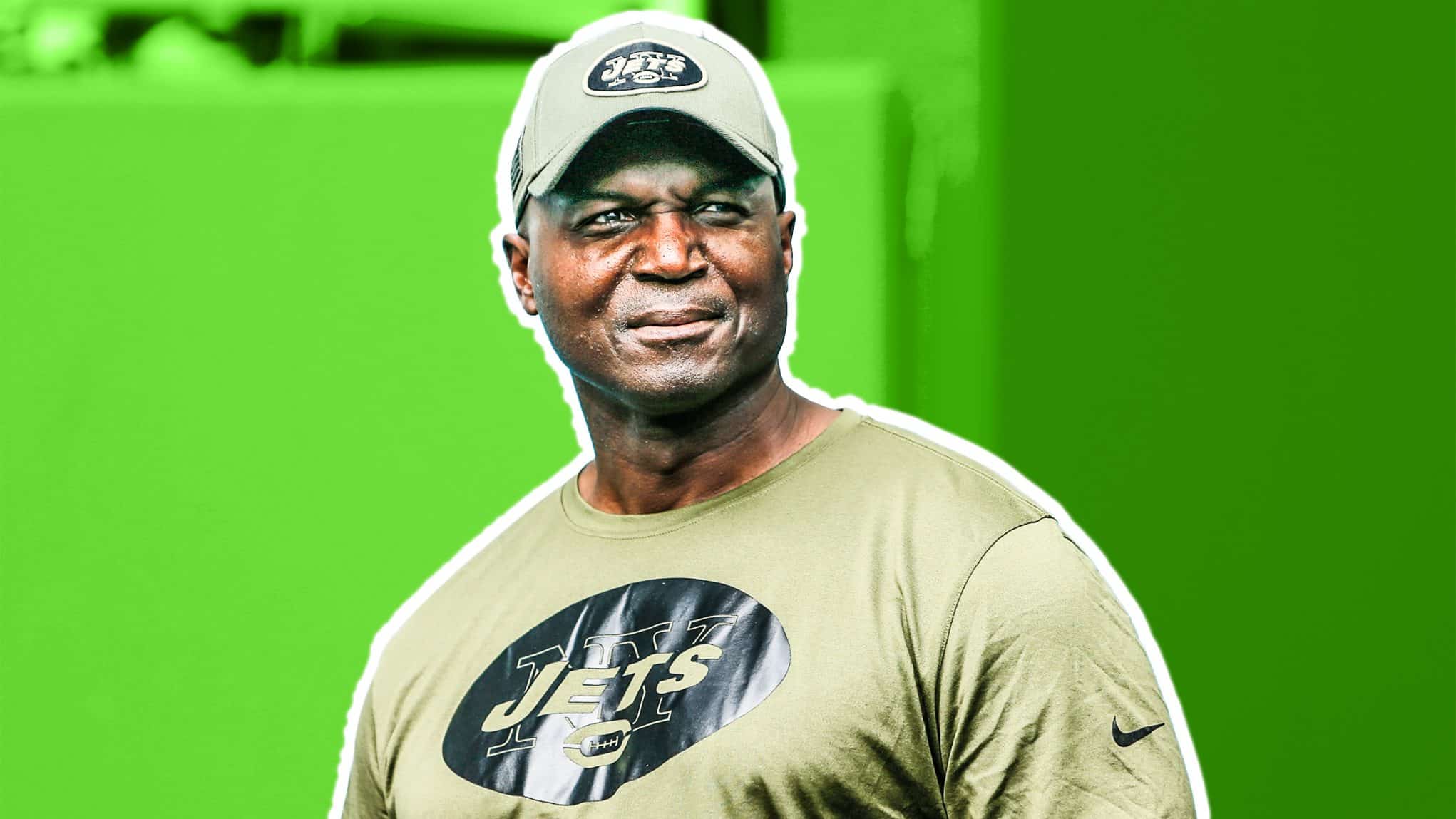 Todd Bowles: Goner
On this site, it's been documented to death, even two offseasons ago.
Todd Bowles is in over his head.
He's not in over his head in accordance with football knowledge. Bowles, Super Bowl champion safety with the Washington Redskins via 1987, knows football. He knows defense. He knows how the game is supposed to be played and strives for that perfection.
Why he's in over his head is purely due to the "new" game the NFL is playing.
It's a pass-happy league that's forced rushing the football and defensive-first action as secondary and Bowles either refuses to adjust or doesn't have the ability.
New York must hire an innovative offensive-football mind to run the sideline. In 10 years, every NFL franchise will showcase an offensive mind as the head coach. It's where the league is headed.
Robby Anderson & Quincy Enunwa: Keepers
The Jets problems don't lie with their weapons. Sure, they could absolutely use a stud wide receiver outside, but don't think for one moment that a starting combo of Robby Anderson and Quincy Enunwa can't get it done.
Both guys will need new contracts and the Jets should pony up, especially considering each will be coming off underwhelming seasons. A bargain could be had in both situations.
Add a stud to that combo and suddenly, Darnold has himself a trio of wideouts.
Chris Herndon: Keeper
Perhaps the only bright spot (other than Darnold) from the 2018 NFL Draft has been the production of tight end Chris Herndon. The kid is a vertical-threat tight end who can fit the puzzle as a starter.
Jordan Leggett: Goner
Jordan Leggett just doesn't fit a role. He's not great enough as a pure pass-catching tight end and isn't a great enough blocker to fill the blocking tight end role.
The organization can cut him with no problem following the 2018 season.
Isaiah Crowell: Keeper by Default
With several years remaining on his deal, it'll make no sense to cut Isaiah Crowell after the season.
He's a solid back. He comes with talent, but he comes with frustration in not hitting the holes with authority at times. He should be back in 2019 in a timeshare of some sort.
Bilal Powell: Move on
No way could the label of "goner" be placed next to Bilal Powell's name, but at 30 years of age, it's time to move on.
This is the last year of Powell's current contract. Another running back will be needed for next season.
Elijah McGuire: Keeper
Young Elijah McGuire is a bona fide keeper and the final six games of the 2018 season will determine a lot as it pertains to the Jets backfield next season.
He's still young and under control on his rookie deal for a couple of seasons.
The Offensive Line:
Kelvin Beachum: Goner
James Carpenter: Goner
Spencer Long: Goner
Brian Winters: Goner
Brandon Shell: Keeper
Can it get any worse than this?
Brandon Shell would be the fifth (or fourth, at the very worst) best linemen of a five-man unit if Sam Darnold is to experience NFL life with a solid offensive line as support. A case can be made that Brian Winters is a keeper as well, but only 50 percent of his game is worth keeping. He's an excellent run blocker who struggles mightily when standing up.
Kelvin Beachum will surely be cut as the Jets save money there. James Carpenter will also be gone as 2018 is the last year on his current deal. Spencer Long's first season was guaranteed. The rest of his deal is not other than $3 million of the 2019 season if he's still on the roster the third day after the Super Bowl. Winters has two years remaining, but the Jets can save money by cutting him.
The moral of the story is simple: trash the entire line and start from scratch (other than Shell).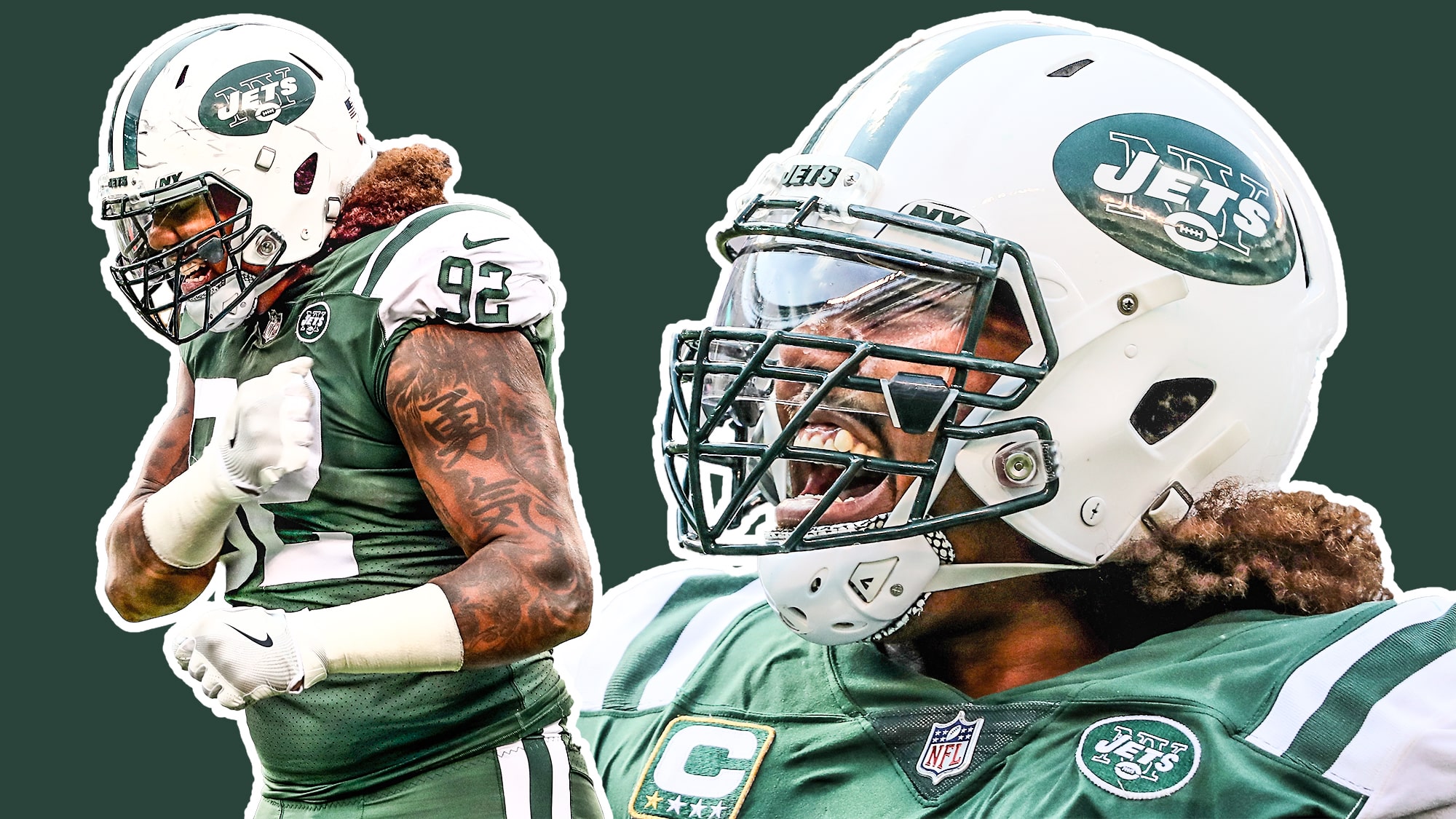 Leonard Williams: Keeper
The Jets already picked up Leonard Williams's fifth-year option for 2019 which will pay him big bucks, a cool $14.2 million. Due to his second consecutive down season, there's no market for the man. All the Jets can do is stick it out and get the man edge help.
The Interior Defensive Line:
Steve McLendon: Goner
Nathan Shepherd: Keeper
Henry Anderson: Keeper
Mike Pennell: Keeper
It's the end of the road for Steve McLendon, despite how beloved he may be. A diminished role in 2018 signals the veteran's fate. Mike Pennell will be the man the Jets judge the rest of the way. Can he possibly fill the starting nose tackle spot in 2018? He's good enough as the second-stringer. We know that.
With Big Cat, Nathan Shepherd and Henry Anderson, the Jets bring a serviceable trio to the party at the 3-4 defensive end spot. The question remains, "Will they still be a 3-4 defense via life after Bowles?" If not, everything is shaken up.
Edge:
Jordan Jenkins: Keeper by Default
Jeremiah Attaochu: Keeper
Brandon Copeland: Goner
Frankie Luvu: Goner
Jordan Jenkins is a good run-stuffing 3-4 outside backer. The problem with that is he presents a severe handicap when rushing the passer. He's a keeper by default as he's still under control for another year.
However, if Jenkins is kept, he cannot be one of the two edge rushers. New York must find at least one stud edge man this spring.
Jeremiah Attaochu is the sole example of a guy with just a tiny ounce of edge-rushing talent on the roster. He could be a keeper in a reserve role.
Inside Backer:
Darron Lee: Keeper by Default
Avery Williamson: Keeper
Darron Lee will be entering the final season of his rookie deal. The Jets could opt to cut the kid and go in another direction, but it's more likely they hold out hope the first-round talent improves in his fourth season while bringing in a third guy who can push him.
Trumaine Johnson: Keeper by Default
There's just no chance in moving or escaping the Trumaine Johnson disaster of a deal Mike Maccagnan signed last spring. If they cut him after the season, they'll be $12 million in the hole. He'll be on the roster, at the very least, until the end of 2019.
Other Corners:
Morris Claiborne: Goner
Buster Skrine: Goner
Rashard Robinson: Keeper by Default
Parry Nickerson: Keeper
Darryl Roberts: Keeper
Both Morris Claiborne and Buster Skrine are playing out the last year of each's respective deal. So is Darryl Roberts, but he could be brought back in a reserve role for a decent penny. Rashard Robinson has a year left, so it makes sense that he's also back in a reserve role.
The disappointment of Johnson is a killer. Now, instead of focusing only at the edge, the Jets will need to be equally as focused at the corner spot.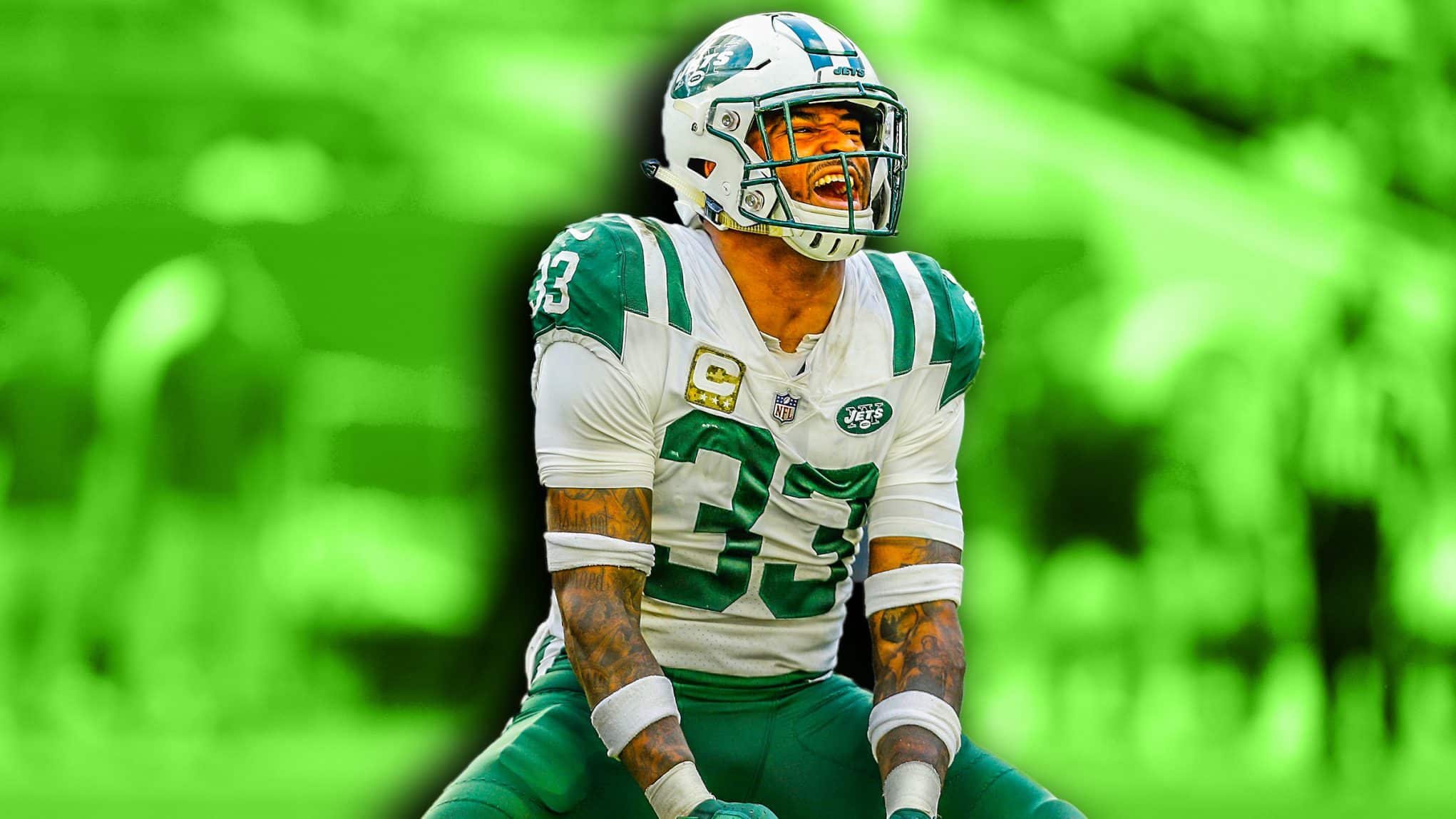 Jamal Adams: Keeper
Honestly, does anything need to be said here? Jamal Adams is, by far, the Jets best player.
Perhaps the only message of wisdom here is that the Jets hire the right people to fix this roster over the next season so Adams doesn't think about bolting via free agency when the time comes.
Marcus Maye: Keeper
Yes, Marcus Maye is a good NFL center fielder. He, along with Adams, is a keeper. Safety is the position this team is best set with moving forward.
Mike Maccagnan: Goner
We know Todd Bowles is a goner. Just how safe is Mike Maccagnan?
Reports have recently surfaced that the Jets GM is much safer than Bowles, but why? What's he done over the course of four seasons to build this depth chart?
There's no way this 53-man roster should be this thin at the current moment after two seasons of rebuilding. Where are the youngsters looking to take jobs away from veterans? Every non-first-rounder (other than the possible exception of Elijah McGuire and Chris Herndon) has disappointed greatly.
The edge, cornerback and offensive line spots all need complete makeovers.
Stability is great. Stability with the wrong leader at the helm is disastrous. The New York Jets must take this into great account once Week 17 comes to its painful conclusion.