As badly as everybody feels in Florham Park at the moment, they must realize that the New York Jets roster isn't far from contention.

The feeling within the pit of every human being who calls the New York Jets either an employee or the subject of one's fandom is tough to describe. Awful, lowly, disgusted—it's all part of a Monday after not only a fourth consecutive defeat, but an embarrassing 41-10 outing against the Buffalo Bills at home.
"Fire Todd Bowles." This is the new strong mantra within the community. The validity of the mantra can't be argued. I, for one, have been on Bowles's case stretching as far back as three years. While it's the main topic of the moment, it's also the one that's entirely too easy to discuss and pile on.
Why do such a thing, pile on? Why be a part of those silly casual Twitter beings whose lack of imagination brings a #FireBowles hashtag to the party?
Other than Bowles, the roster has been taken to task and again, it's tough to argue. But again, don't pile on. Think deeper. Think roster. Dare to think specifics.
The New York Jets roster isn't far off from serious NFL contention. The problem simply lies with two critical depleted positions and an overall vision unsuited for this league during the year 2018.
Quarterback
How could anybody make the claim the Jets aren't set at the quarterback spot? Of course, Sam Darnold needs to prove it first. His road will be a tough one, like so many youngsters before him.
That doesn't mean the Jets are still in the same hapless non-franchise QB situation they found themselves in for so long.
It's a matter of finding the right guys to lead the kid and develop his professional future. Todd Bowles isn't that guy.
Backs
What are we talking about there, running backs?
Don't be confused: guys like Todd Gurley and Ezekiel Elliott are excellent backs, but they still play the most devalued position in the land.
Championship teams haven't been won at the running back position since Dem Boys a quarter-century ago.
Outside Weapons
Is the pairing of Robby Anderson and Quincy Enunwa dropdown dominant? Of course not. Still, an NFL team could do a lot worse.
Don't judge these Jets weapons on their stats. For the most part, it's not their fault. In fact, the combo of the possession-type Enunwa and speedy Anderson is a solid one-two tandem. Sprinkle in Jermaine Kearse in the slot and suddenly, it's a solid spot.
The organization can absolutely use a star here. Just don't blame this group as the reason for the franchise's ills.
Tight Ends
Chris Herndon looks like a talented starting NFL tight end. Much like the weapons category, the tight ends are more than competent.
Offensive Line
Finally, here's where we get to the rough stuff. Here's why young Darnold and the solid weapons enjoy very little time to shine.
Mike Maccagnan has drafted just two offensive linemen over the course of 28 total choices in four years as Jets general manager. It's such a significant statement that usually travels through one ear and out the other.
So, let's repeat it: Mike Maccagnan has drafted just two offensive linemen over the course of his four years as Jets GM. Bill Belichick has drafted eight over the same time. The Los Angeles Rams have drafted seven. Maccagnan has taken just two, both in the fifth round. It's an inexcusable course of action.
The O-line makes up nearly half of the offense (5-of-7 players). It's not like the QB or strong safety spot that sees one stud make all the difference in the world. It's a position in which talent cultivation and hierarchy over a period of time is an absolute truth and at the moment, only Brandon Shell (and possibly Brian Winters) fit into the long-term plans. But if either stay, they'll need to assume the fourth and fifth most talented player at the unit (if the Jets really want a talented front group).
Interior D-Line
Again, look around the league. Aaron Donald isn't on the Jets. Leonard Williams is. While the Big Cat's stud status is in serious doubt, the question of why this is the case rages on.
Is he truly a stud or does the lack of edge talent ruin him?
Either way, Williams with Nathan Shepherd and others like Mike Pennel is more than enough to get it done within a 3-4 scheme.
Edge Play
Think about what truly wins in this league. Of course, quarterback is No. 1 on the list. What's next?
Offensive line
Conventional four-man pass rush
The Philadelphia Eagles, champions of a year ago, boasted one of the NFL's best offensive lines as well as one of the top conventional pass rushes. The Jacksonville Jaguars did what they did on the other side of the tournament bracket due to the very same principles.
The Jets hurt more than anybody in both spots. (And when we say "hurt," we mean worst in league status.) This is a far stretch from average or just bad, and this is why the rest of the roster is dragged down.
When an O-line doesn't produce, everything else suffers. When the edge (conventional four-man pass rush) doesn't get it done, everything else suffers. Blitzing needs to be forced and the secondary is suddenly forced to cover for an extra second (which is a long time in NFL-play time).
The trenches on both sides of the ball destroy the rest of the production of the New York Jets roster and this cannot be overstated.
Inside Backers
Darron Lee and Avery Williamson are more than capable as a 3-4 inside duo. Don't kid yourselves. This pair is solid.
Corners
Sure, Trumaine Johnson has already and will continue to turn out as a bust of a signing. In receiving star money, Mr. Johnson will play the rest of his Jets career as a solid corner.
It's an area that needs to be upgraded. A stud is needed.
At the same time, Johnson and Morris Claiborne isn't a bad situation at all. The lack of a pass rush knocks down the talent a bit.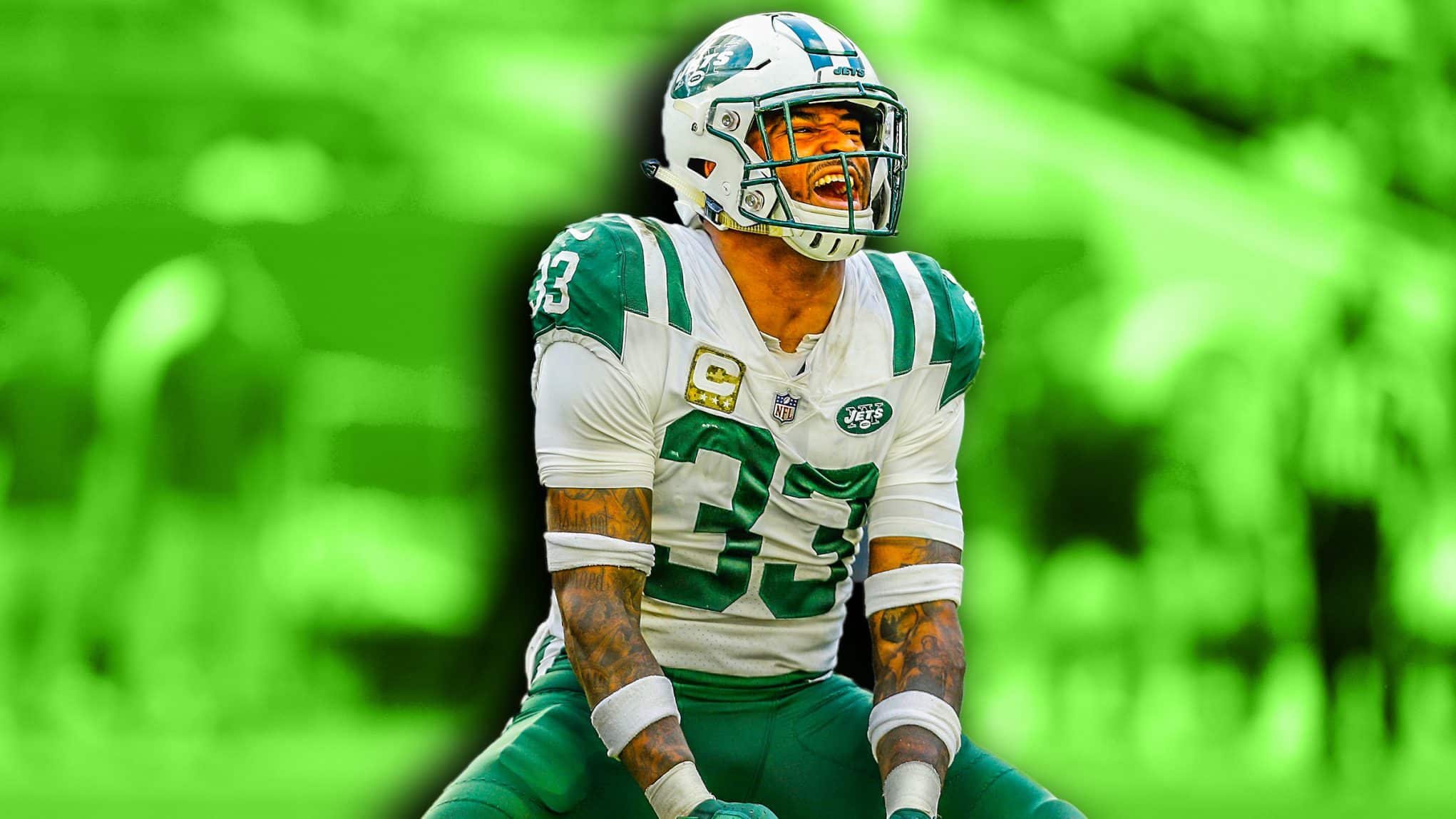 Safeties
It honestly can't get better than Jamal Adams and Marcus Maye. Seriously. It's not an overstatement.
Adams is an NFL stud and Maye, although injured this season, is a good centerfielder. Jamal's versatility between the box and deep half is that defensive answer in shutting down mismatches every NFL team needs.
Unfortunately, we haven't come close to seeing his full potential due to the lack of conventional four-man pass run. Just imagine what the kid could do if he didn't have to blitz so often himself.
Final Thoughts
The roster isn't atrocious in the least. In fact, it's better than average. It's good on many accounts and would actually be better if the trenches did its job.
That's where we run into the issue. That's where Mike Maccagnan has gone so wrong.
Football 101 is quite simple. It always starts up front. It always has and always will (despite any rule change favoring the passing of the football). Forget possessing an average O-line and conventional pass rush. That'd do this roster wonders. Both areas within this organization are near NFL worst, and that's the point that needs to be hammered home.
If the O-line and conventional rush were in order, suddenly, everything is picked up a few notches. Everybody improves across the board.
Mike Maccagnan hasn't done a terrible job from an overall standpoint. He's simply committed a travesty of football injustices by ignoring the offensive line and not figuring out the edge situation.
The Jets have failed on both accounts, the two most critical spots in this new NFL (save for the QB).