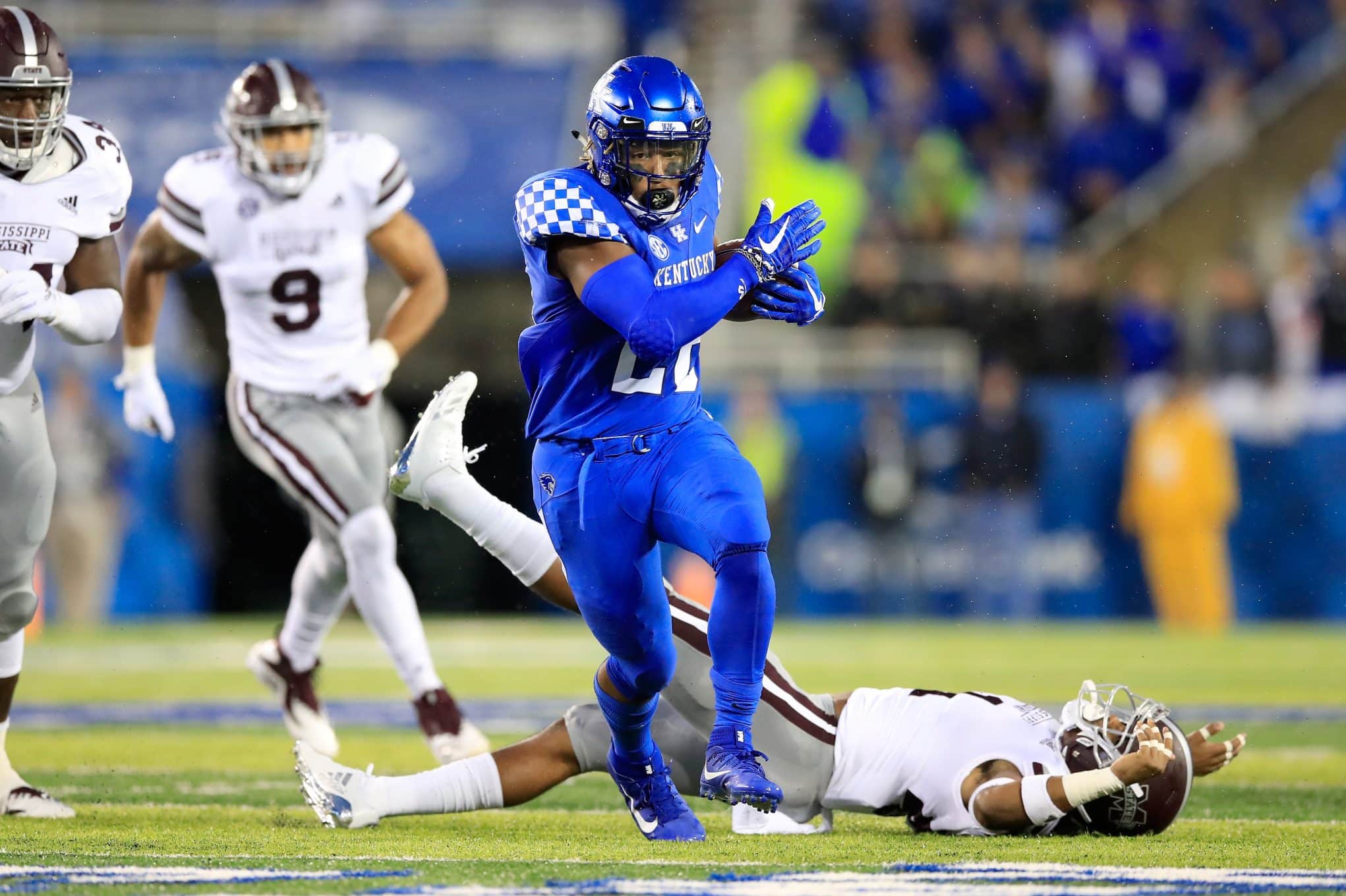 #16. Kentucky (4-0)
Last Week: W 28-7 vs. #21 Mississippi State
Top Performer: RB Benny Snell Jr. (25 carries, 165 yards, 4 TD)
This Week: Saturday vs. South Carolina (7:30 p.m., SEC Network)
Kentucky is a football school, as the emergence of a strong offense, paced by the electrifying Snell, has Lexington abuzz about their first potential 10-win season since 1977.
#17. Texas (3-1)
Last Week: W 31-16 vs. TCU
Top Performer: WR Collin Johnson (7 receptions, 124 yards, 1 TD)
This Week: Saturday @ Kansas State (3:30 p.m., FS1)
With a pair of strong, emphatic wins, the latest coming on the road, Texas might not be fully back, but they're certainly in recovery.
#18. Duke (4-0)
Last Week: W 55-13 vs. North Carolina Central
Top Performer: RB Brittain Brown (13 carries, 118 yards, 1 reception, 44 yards, 2 total TD)
This Week: Saturday vs Virginia Tech (7:00 p.m., ESPN2)
Another basketball nirvana, the Blue Devils have displayed an electrifying offense anchored by a running game currently ranked fifth in the ACC and 26th in the nation with just over 219 rushing yards per game.
#19. Oregon (3-1)
Last Week: L 38-31 vs. #6 Stanford
Top Performer: WR Dillon Mitchell (14 receptions, 239 yards)
This Week: Saturday @ California (10:30 p.m., FS1)
Saturday was a great return to national prominence for the Ducks, who are slowly getting back to their flashy offensive ways, but the fact remains that they really should've had the win over the Cardinal, and now have to depend on the kindness of strangers to even sniff the PAC-12 title game.
#20. Miami (FL) (3-1)
Last Week: W vs. Florida International 31-17
Top Performer: RB Travis Homer (13 carries, 114 yards, 1 TD)
This Week: Thursday vs. North Carolina (8:00 p.m., ESPN)
Quarterback controversies are in style this fall, and the Hurricanes could be the next to experience one if freshman N'Kosi Perry (17-25, 224 yards, 3 TD, 1 INT), continues to put pressure on incumbent Malik Rosier.