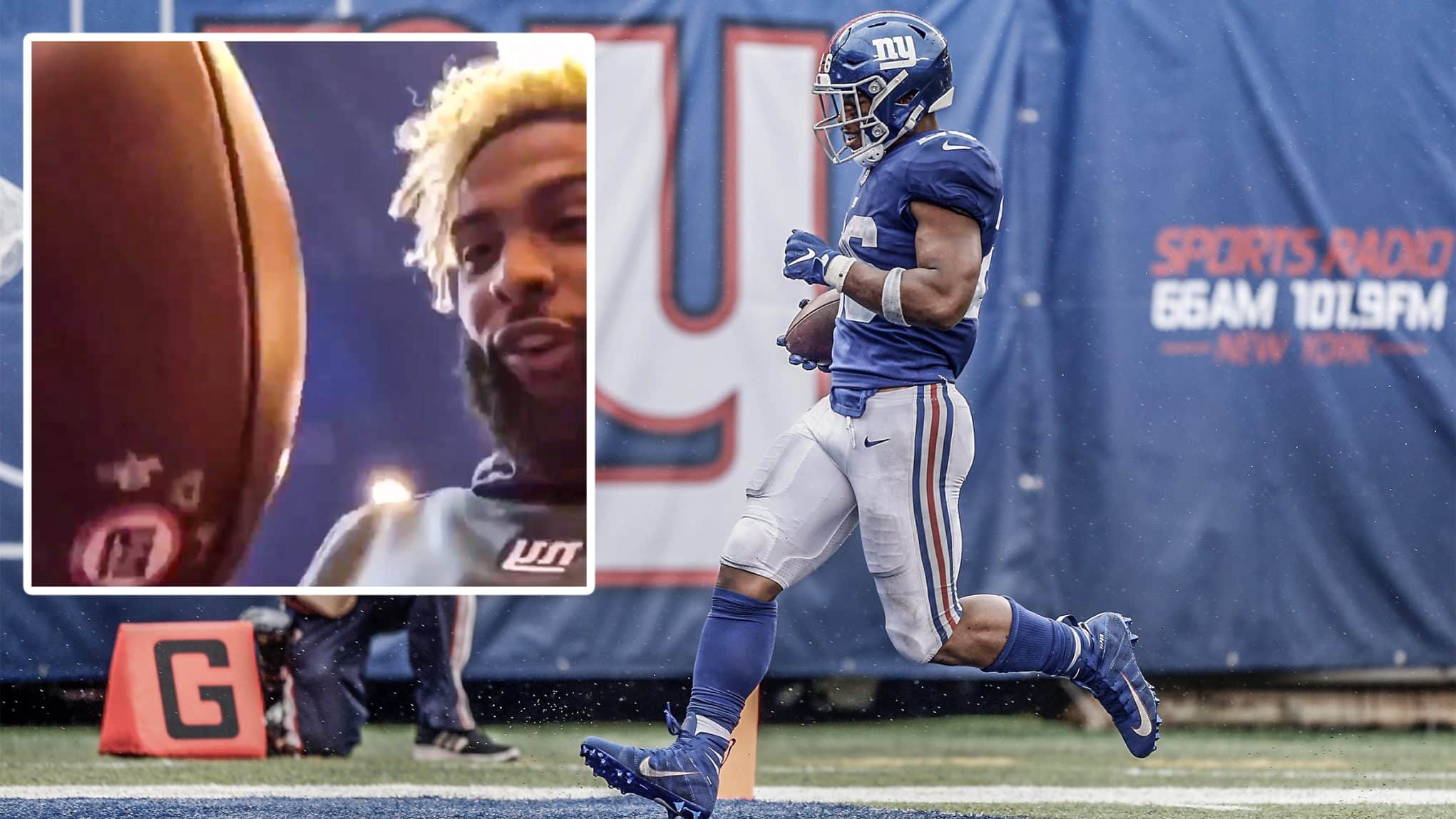 New York Giants wide receiver Odell Beckham Jr. clowns around by swiping Saquon Barkley's NFL football he carried to his first career touchdown.
Perhaps Emmitt Smith took a bit far. The NFL's career leading rusher crossed the end zone a grand total of 175 times (164 on the ground and 11 through the air), meaning he kept 175 footballs.
Yes, for those too young to remember, No. 22 literally kept every scoring football. In fact, it felt like there was a Dallas Cowboys employee whose sole job it was to collect, label and store these balls.
Saquon Barkley hasn't exactly reached Emmitt Smith level just yet but he's already had one chance to keep a prized football.
In the New York Giants 20-15 Week 1 loss to the Jacksonville Jaguars, the Penn State rookie collected his first career NFL rushing touchdown on a 68-yard scamper.
That's one hell of a first NFL touchdown. Saquon Barkley. #GiantsPridepic.twitter.com/oybq4VS4OG

— Elite Sports NY (@EliteSportsNY) September 9, 2018
Of course the ball was kept. And, of course, Odell Beckham Jr. had to have a little fun with it.
OBJ, the new rich guy in the locker room, couldn't help but clown Barkley and company with a selfie video showcasing football robbery.
Hey @obj you know you can't keep that right? ??? pic.twitter.com/Ei3UIgxmpP

— New York Giants (@Giants) September 12, 2018
Though there's no official word as of yet, we believe Beckham Jr. didn't get away with the theft and that Barkley's first touchdown ball is safe and sound.