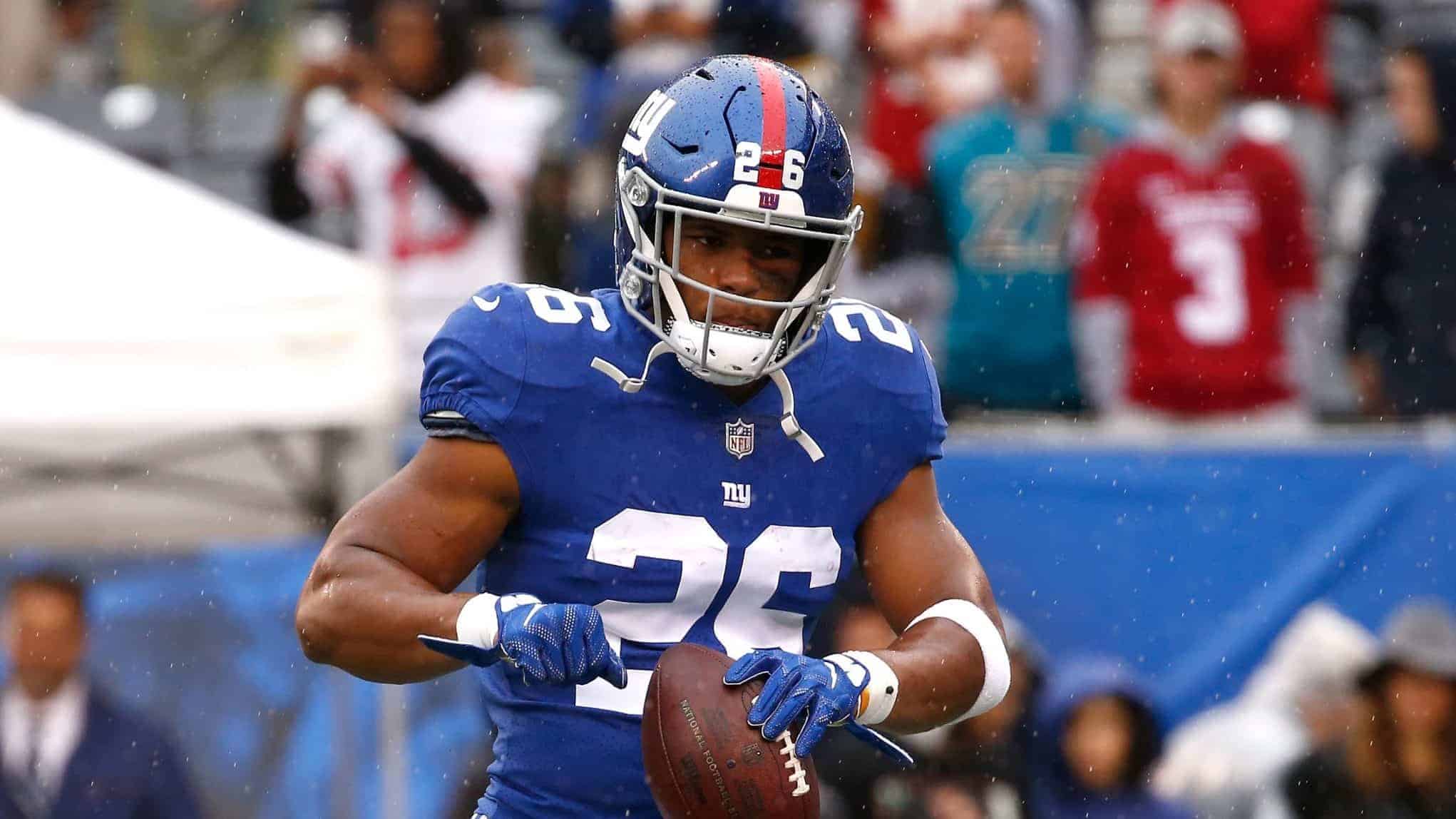 New York Giants rookie running back Saquon Barkley tallies his first NFL touchdown by scampering outside and down the sideline on a big chunk.
There he goes. After struggling for most of the contest, New York Giants rookie running back Saquon Barkley finally broke through in the fourth quarter.
In taking an up-the-middle handoff, Barkley tallied his first NFL touchdown by bouncing it outside and remaining in-bounds down the right sideline.
That's one hell of a first NFL touchdown. Saquon Barkley. #GiantsPridepic.twitter.com/oybq4VS4OG

— Elite Sports NY (@EliteSportsNY) September 9, 2018
Unfortunately, Barkley's first touchdown came in a losing effort. Falling 20-15 to the tough Jacksonville Jaguars, the Giants lose in the most infuriating and frustrating fashion.
Newcomer claimed on waivers Kaelin Clay muffed a punt with under a minute remaining—the last hope for the team. Eli Manning just needed a chance.
Nevertheless, Barkley's 68-yard scamper saved what was really a poor rushing attack in Week 1 for the Jints.
Saquon Barkley finished with 105 yards (including that 68-yard score) on 18 attempts.