Mike Francesa caught up with ESNY to discuss the evolution of the Mike's On app, which brings back WFAN memories and why the NFL is here to stay.
Mike's on, he's ready to go, on the FAN, and on your favorite device.
Mike Francesa spoke to ESNY exclusively about the progress of the Mike's On app, which allows paying customers special content from the polarizing WFAN radio host. In addition to a live video stream of Francesa's traditional afternoon show, Mike's On offers special football shows covering both college and professional action on Saturday's and Sunday's.
Appearing at the DraftKings Kickoff Bash at the Pilsner Haus & Biergarten in Hoboken, NJ on Sunday, alongside hundreds of fans celebrating Week 1 of the NFL season, Francesa mentioned that football was always going to be one of the cornerstones of Mike's On.
"We had the Sunday show, which I wanted to do exclusively on the app, which we started (on Sunday), which I had done for 30 years until last year," Francesa said. "I really wanted to get back to it."
Though the NFL has dealt with a myriad of issues over recent seasons, which Francesa referred to as "a soft underbelly, he believes that football will remain at the forefront of the American imagination. To prove his point, Francesa laid out the physical evidence of the NFL's continued dominance in the form of the jovial crowd clad in jersey off all colors and denominations.
"They have a lot of issues … but, on the field, what other sports can produce this kind of setting on a regular season day?" he rhetorically asked. "This league is unique in the regular season. Nothing even approaches it. That's the good side. There is a lot of talent on that field."
Francesa is pleased with the early returns of Mike's On, which debuted on August 24. The app costs $8.99 on a monthly basis and $98.99 for a year's worth of content. According to Francesa, however, the price is not pushing listeners away.
"It's been everything I could've hoped for," Francesa said of the app. "It's doing everything we've wanted to do right now. It's early, it's been a couple of weeks, but I really think it's doing just fine."
When it comes to subscriptions, Francesa remarked that numbers "are doing well".
"The rule of thumb, in this business, and this is new to us, no one talks about subscriptions," he said. "They say it's no one's business. But I think, for what we're doing, from what I expected, we're doing very well."
Mike's On allows Francesa to join a sports media conversation that is constantly updating itself. One of the app's biggest features is providing subscribers instant analysis from him should a big event occur outside of his airtime. For example, Francesa referred to the New York Yankees' heartbreaking August 6 loss to Boston, complete a four-game Red Sox sweep, would be one such incident that would get him on the air.
Subscribers receive a notification when Francesa is about to hit the air, which he refers to as a "two-minute warning". He hinted that the debut of New York Jets rookie quarterback Sam Darnold, set for Monday's opener against the Detroit Lions (7:10 p.m. ET, ESPN), could be another opportunity for prompt reaction.
"I wanted to have the ability to be immediate," Francesa said. "If something's breaking, I can go on at seven in the morning. (On Monday night), I want to go on at halftime, and talk about Sam Darnold. I want to go on after the game and talk about Sam Darnold. I will do that immediately."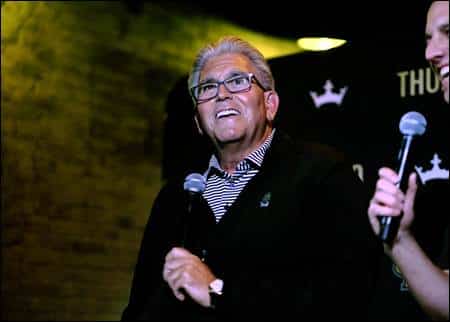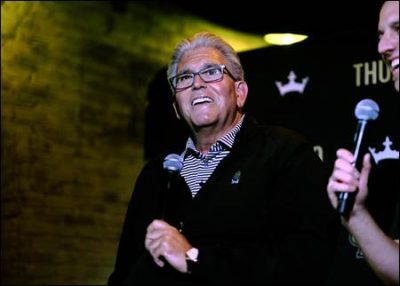 The immediate segments are a bit nostalgic for Francesa, who remarked it reminded him of covering the Yankees' return to prominence in the mid-to-late 1990s when rights issues prevented Francesa and then co-host Chris "Mad Dog" Russo from broadcasting live from Yankee locations. To get around this, the pair would go on the air immediately after the Yankees ended their games, analyzing the latest happening of the Yankee playoff runs, culminating in a World Series title in 1996.
"Early on when we started at the FAN, before we even had the Yankees connected to us, Dog and I, on the road games, we couldn't even go into the stadiums at the time, because we didn't own the rights," Francesa recalled. "So we would stay in the studio, we'd come back, watch the Yankee game, we'd go on live after the game. We loved those days, 1995, 1996. I wanted to recreate that a little bit this year with the Yankees in the postseason, or, let's say a great, controversial Monday night game, or a big call in a college basketball game during the NCAA tournament. Boom, I can go on and do two hours right after the game."
"The immediacy of it is enormous, and that's what I wanted to give everybody."
Mike's On has already hit the ground running in terms of its exclusive content and features. According to Francesa, though, this is just the beginning.
Francesa remarked that one of the greatest strengths of the app is that it allows him to discuss sports he normally would not get into on his traditional afternoon drive show on WFAN. Among the sports he mentioned that could extra attention were MMA fighting and horse racing. As the app continues to potentially grow, Francesa mentioned that these niche events can take an even bigger spotlight moving forward.
"I will start to add contributors in certain topics, like MMA. Different things that I don't do that the younger guys like," Francesa teased. "What I'd like to do is treat it a little bit like a supermarket. We will be able to tell who really responds to what contributor. If they like him, we'll give him more space. If they don't, we'll pull back like a supermarket would. It's a little bit of a content supermarket."
Francesa's traditional afternoon show continues to air on weekdays at 3 p.m. ET on WFAN.
Follow Geoff Magliocchetti on TWITTER