The 2018-19 Knicks may be headed for the lottery, but these players may just find their names in the conversation for the end of the season NBA awards.
The New York Knicks, in recent years, have become somewhat of a sanctuary for forgotten talent in the NBA. The one-year deal former highly-touted stud has a unique role that can benefit both, the player's career and the Knicks.
Combine that with young and eager rookies and you have a collection of athletes that share an intense motivation to prove doubters wrong and to help their team win.
Even during a season where most analysts believe that the Knicks will be counting more lottery ping-pong balls instead of wins, this roster includes several players, that may hear their names called during the NBA awards ceremony in June.
If Knicks fans haven't glued their eyes shut by then, they just might be watching one of their favorite players, or rental, receiving an award on TNT.
Let's take a look at the Knicks' top candidates for the end of the season NBA awards.
Kia NBA Rookie of the Year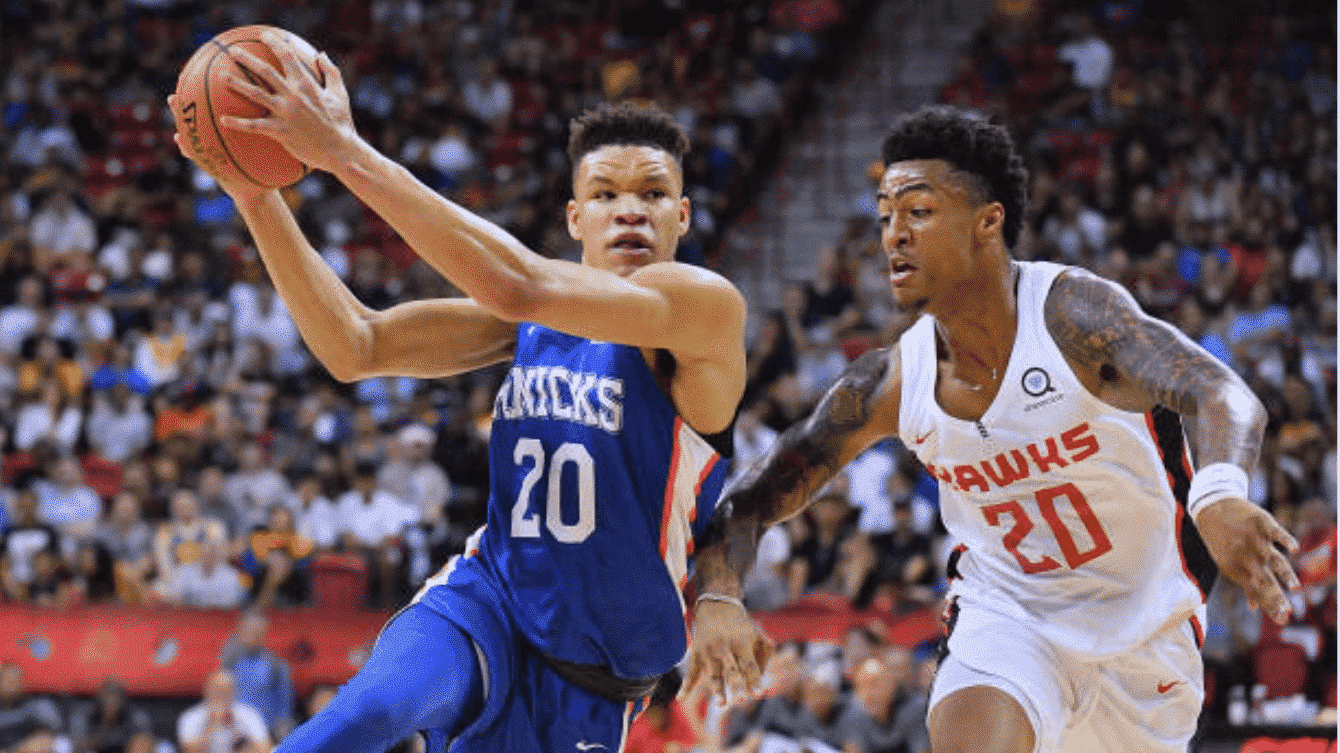 Kevin Knox
For the Knicks, this is somewhat obvious. With Mitchell Robinson likely to see a lot of time in the G-league, Kevin Knox is the clear favorite in orange and blue to challenge other rookies in the league for this award.
Knox clearly has the support from his peers. Per an NBA rookie survey, the Kentucky product was tied with Luka Doncic for third in Rookie of the year predictions, however, he finished tied for second with Los Angeles Clippers' guard Jerome Robinson in best career prediction.
If summer league is any indicator, Knox despite being drafted ninth, clearly had one of the best tournaments of anyone in his draft class. Knox closed Vegas out scoring 21.3 points per game which were good enough for fourth best in summer league. He added 6.5 rebounds per game and 2.3 assists per game.
Although nothing is guaranteed, it would be surprising if the 19-year old did not start the majority of games during the upcoming season. Knox has received comparisons to everyone from Kevin Durant, Otto Porter, Jayson Tatum to Paul George.
Although other rookies like Trae Young and Doncic may have the ball more often during their team's possessions, Knox has the offensive arsenal and athleticism to score, rebound, and maybe even give the Knicks a few more wins than they're expected to get.
Kia NBA Sixth Man Award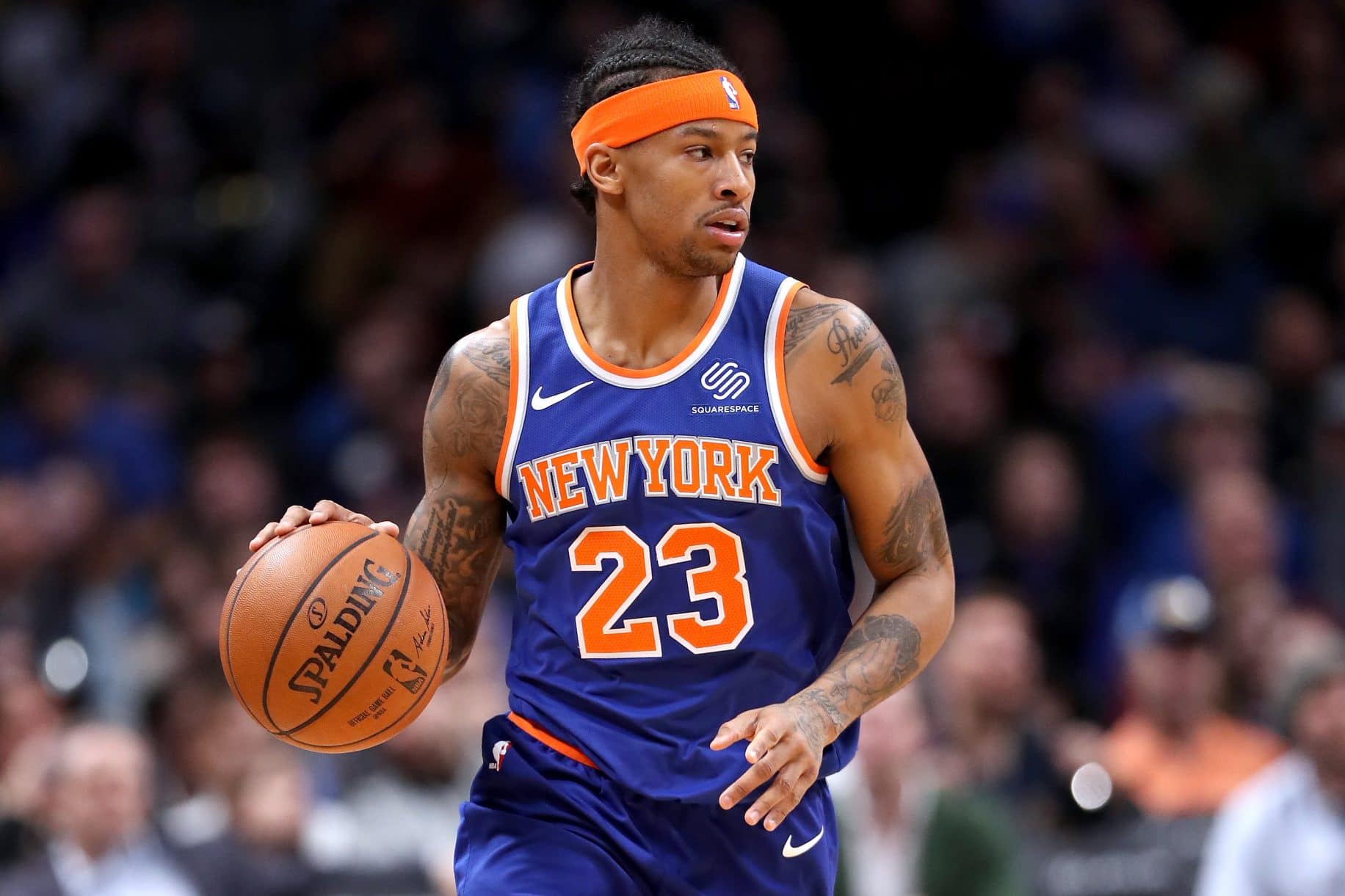 Trey Burke
The 2018-2019 season promises to be a crossroad for Trey Burke. Last season, Burke proved to be a force off the dribble and shot a career-best 50 percent from the field. If you've paid any attention to his social media accounts during the offseason, it's clear that he plans to challenge Frank Ntilikina and Emmanuel Mudiay for starter's minutes at the point guard position.
However, there are some that feel that Burke's ability to get hot may be best served to come off the bench with the second unit. In 36 games played last season, Burke started in nine but still averaged almost 22 minutes per game. He proved to be an efficient scorer and thrived in the pick and roll.
New head coach David Fizdale appears to be enamored with height and length with regards to his guards. I recently wrote a piece describing Fizdale's comments concerning Mudiay. Fizdale may feel that Mudiay fits his prototype for a lead guard in his offense. He may also opt to use second-year guard Ntilikina as a secondary ball handler and defensive specialist.
And while a line-up with Mudiay and Ntilikina will certainly struggle with shooting the ball, they may provide the length Fizdale appears to favor for his defense. This provides Burke all the time needed to challenge for the sixth man award, much like J.R. Smith did during the 2012-2013 season.
Kia NBA Most Improved Player
Mario Hezonja
Signed in free agency this past offseason, Mario Hezonja has a chance to start for the Knicks at either forward position. Especially, if Fizdale wants to maximize his line-ups offensive potential, Hezonja may see a lot of starter's minutes this season.
Last season Super Mario came alive with the magic. A former top-five lottery pick, Hezonja had his best season averaging 9.6 points per game in 22.1 minutes per game. Hezonja started 30 out of 75 games for the Magic, even scoring 19 points and grabbing 6 rebounds in a game against the Knicks back in April.
Using per 36 minutes statistics, we may be able to predict another career year for Hezonja. Provided that Fizdale can use him correctly, if Hezonja can produce 15.7 points per game and 6.1 rebounds per game, you would take that to the bank from either forward position, especially without KP for most of the season.
In fact, if you look at last year's candidates for this award, Hezonja's projected improvement would have been statistically greater than both, Clint Capela and Spencer Dinwiddie. Those players finished second and third respectively in the voting.
Either way you slice it, regardless of record, the trio of Knox, Burke, and Hezonja all enter the 2018-2019 season with their own expectations and something to prove. And even though Knicks fans may not be counting on many wins, they may find pride in one of their players being recognized for individual success.