New York Knicks rookie Kevin Knox isn't happy with his NBA 2K19 rating and plans to use this perceived slight as further motivation.
It's that time of the offseason again. The latest installment of the NBA 2K video game series is set to be released on Sept. 7, and many players have a problem with their rating. One of them is New York Knicks rookie Kevin Knox.
Knox called his rating of 74 "disrespectful" but mentioned that he'd use it as motivation for the upcoming season. By the way, Kristaps Porzingis was ranked a 74 as a rookie. Just saying.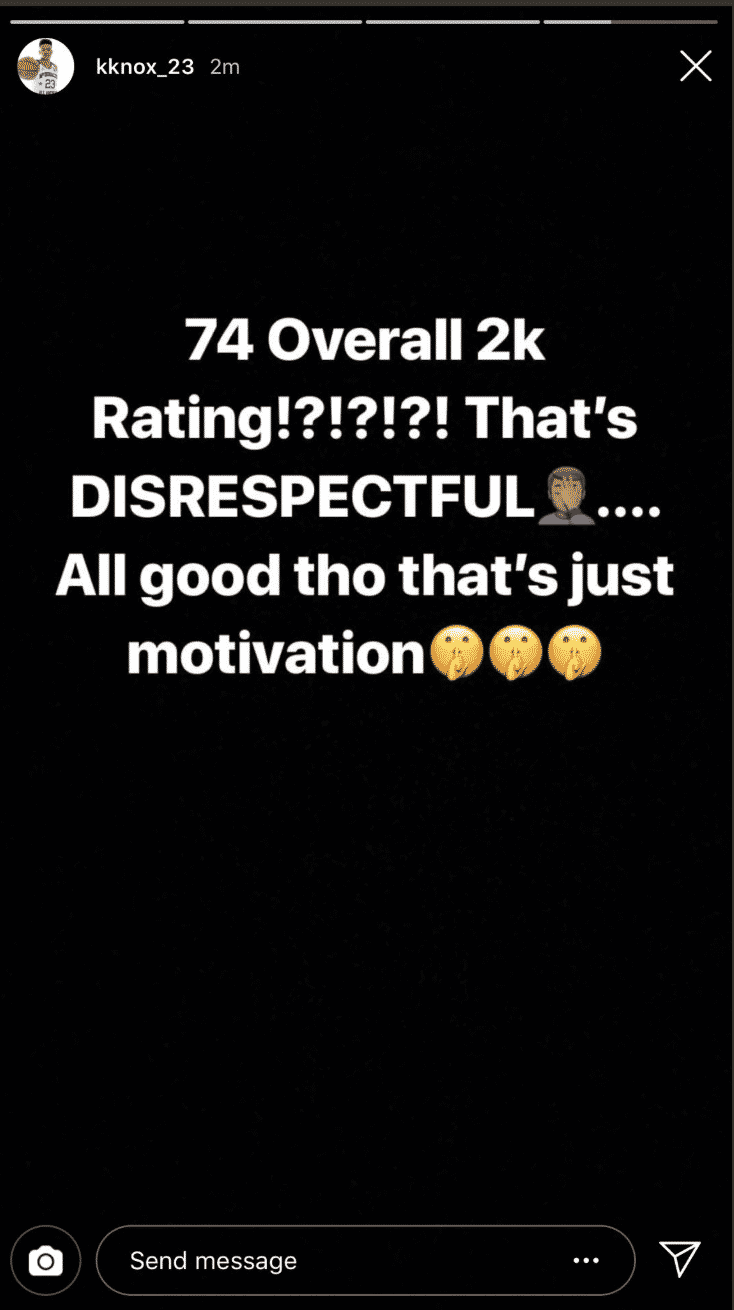 The rookie already has a chip on his shoulder following the chorus of boos he was greeted with on draft night. For some reason, a video game adds fuel to the fire.
Knox isn't the only young Knick with a problem. He shares his disappointing rating with Frank Ntilikina. The sophomore point guard was also given a 74 in a surprising move following his effective defensive play.
A rookie being upset about his rating in a video game may seem trivial to some, but it should be viewed as yet another positive for Knox. The 19-year-old is ingratiating himself to the league before his first regular season game.
Knox reacting like a typical NBA player about his rating was great to see. Not many rookies would have the confidence to do something like this. Nobody's seen him play yet, but he still thinks he deserves a higher rating.